I don't know about you, but I love trying new foods and flavours. Today I'd like to share some of the best Indian restaurants around Montréal you need to try today! I've always loved Indian food, from butter chicken to lamb korma, it's all so tasty, especially with its unbeatable flavours.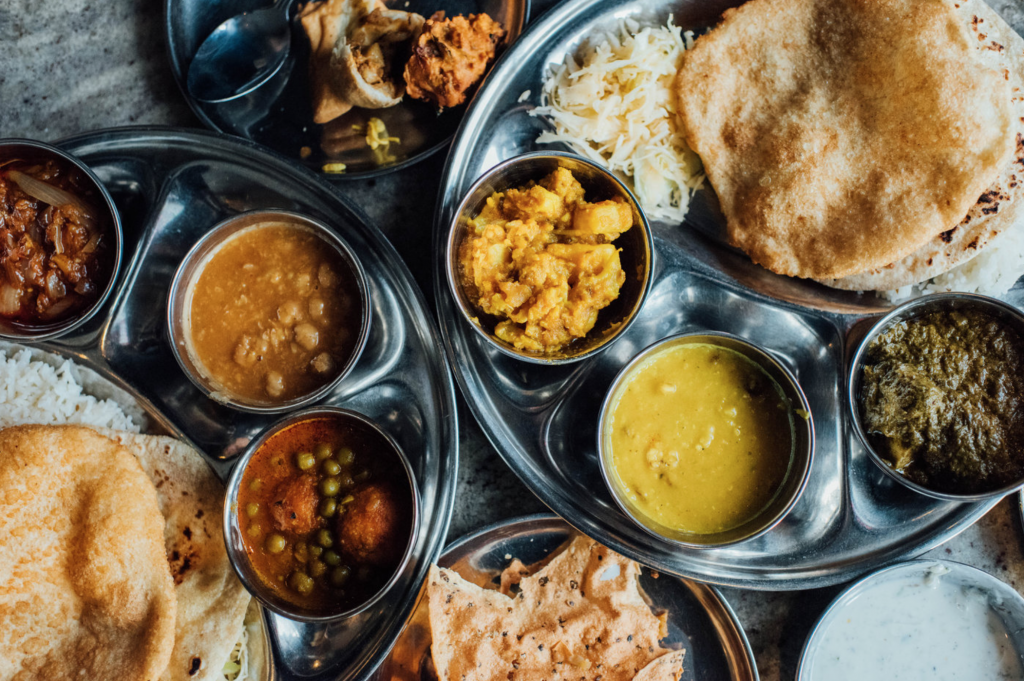 Credit: Tastet.ca
Pushap is a delicious Indian restaurant you don't want to miss out on. As the owner says, their goal is to serve quality food at a reasonable price. This vegetarian focused restaurant offers delicious samosas, dal soup (one of my favourites), and other amazing food. Also, most items on the menu are less than $5, how can you beat that?
2. Star of India—5660 Rue Sherbrooke O
At Star of India, you will experience authentic Indian cuisine especially since they've been around for over 30 years. They serve classic dishes like masala, beef Vindaloo (I recommend this if you like spicy foods) and butter chicken, or you can opt for one of their many vegetarian options. For dessert, make sure you order the gulab jamoon—a classic Indian dessert (rose flavoured doughnuts served with a delicious sauce).
3. Rasoi—3459 Rue Notre-Dame O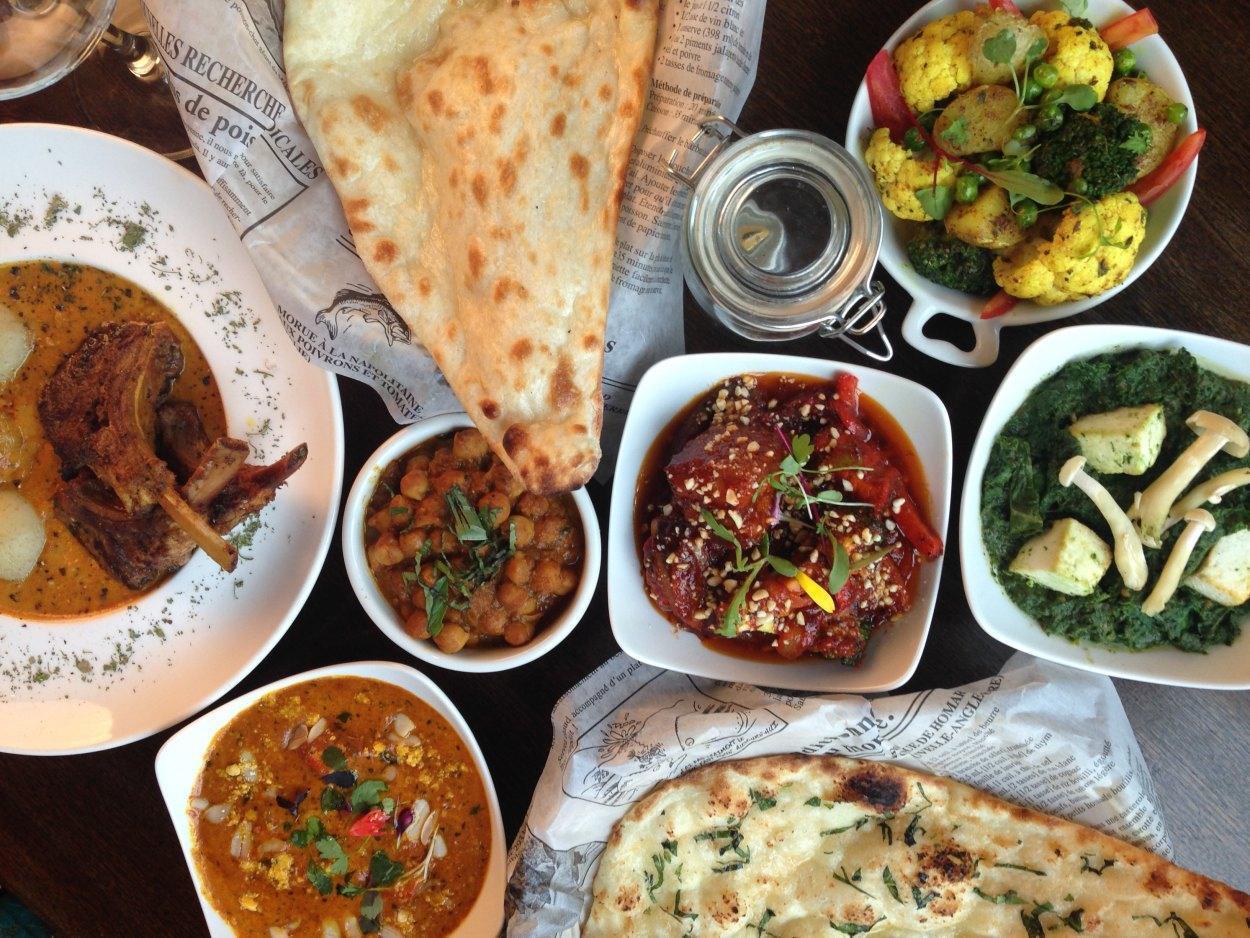 Credit: RestoMontreal.com
Rasoi is a one of a kind Indian restaurant you need to try. It boasts fresh, high-quality ingredients, delicious Indian cuisine, a cozy ambiance and an awesome staff who make you feel welcome. Make sure you order the onion bhaji which are these amazing onion fritters served with a tamarind and date chutney. If you have a food restriction, their menu is very easy to navigate.
Le Taj and its beautifully decorated interior is another restaurant that has been around for a long time—since before the idea of Indian cuisine became so popular. At lunch enjoy a great buffet with fresh dishes that change daily. This gorgeous restaurant also offers an a la carte menu with dishes like chicken tandoori and so much more!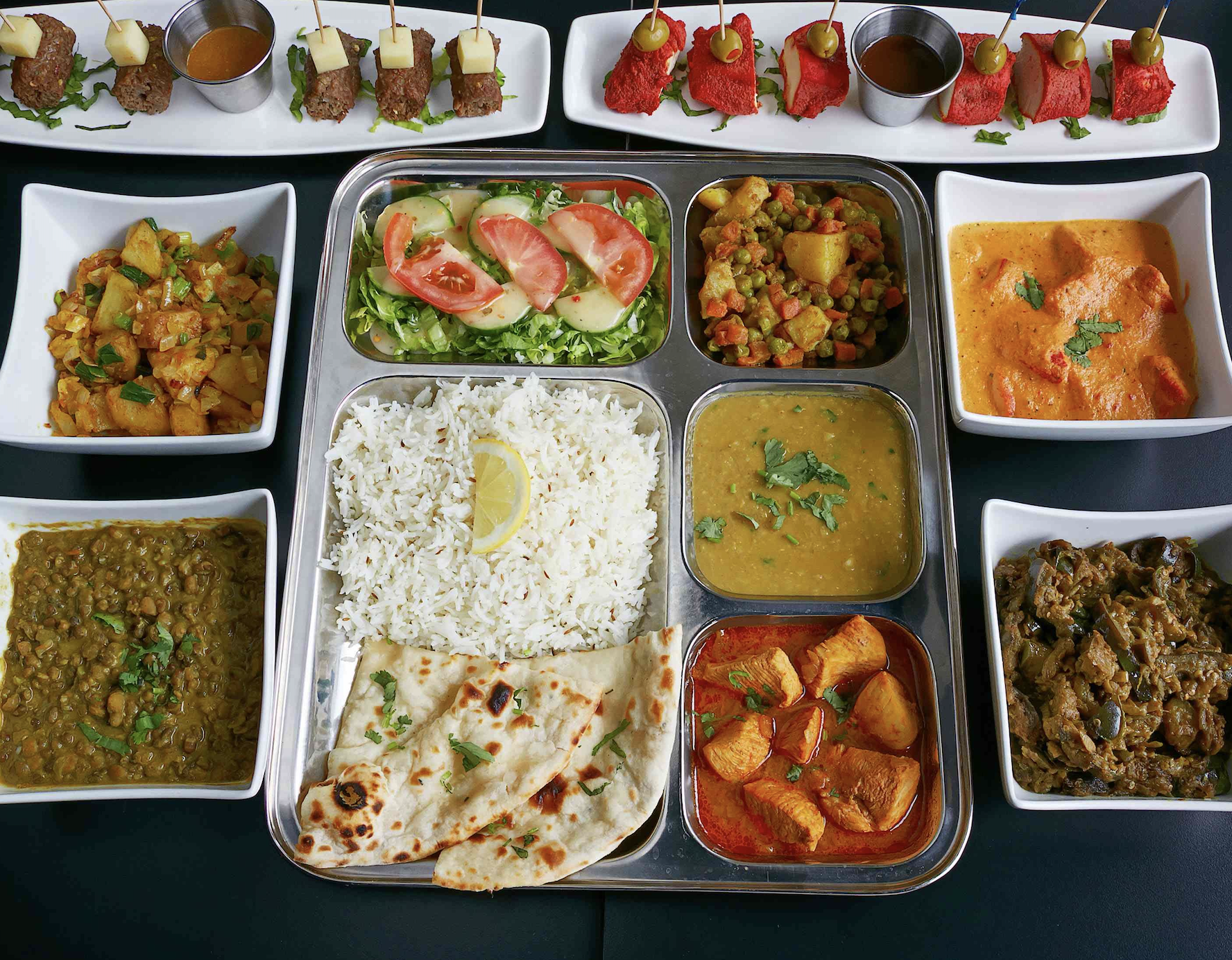 Credit: Uber Eats
Zaika is an awesome bring your own wine Indian restaurant that you have to try. We all love a good bring your own wine spot and what better place than an Indian restaurant. All dishes are plated beautifully. Make sure you try the butter masala (with chicken or shiitake mushroom if you're looking for a vegetarian option) or the korma served with chicken, lamb, or vegetarian—good for everyone.
6. India Rosa—1241 Mont Royal E
India Rosa is the perfect spot for your next brunch event. They've added a "brunch" twist to your classic dishes like the India Rosa French toast or the naan doughnuts. If you're looking to go for dinner, be sure to order the Bhel Puri or the Malai shrimps. Most of their dishes are meant to be shared (tapas style) so you can enjoy and try many different things.
7. Dosa Pointe — 790 Rue Jean-Talon O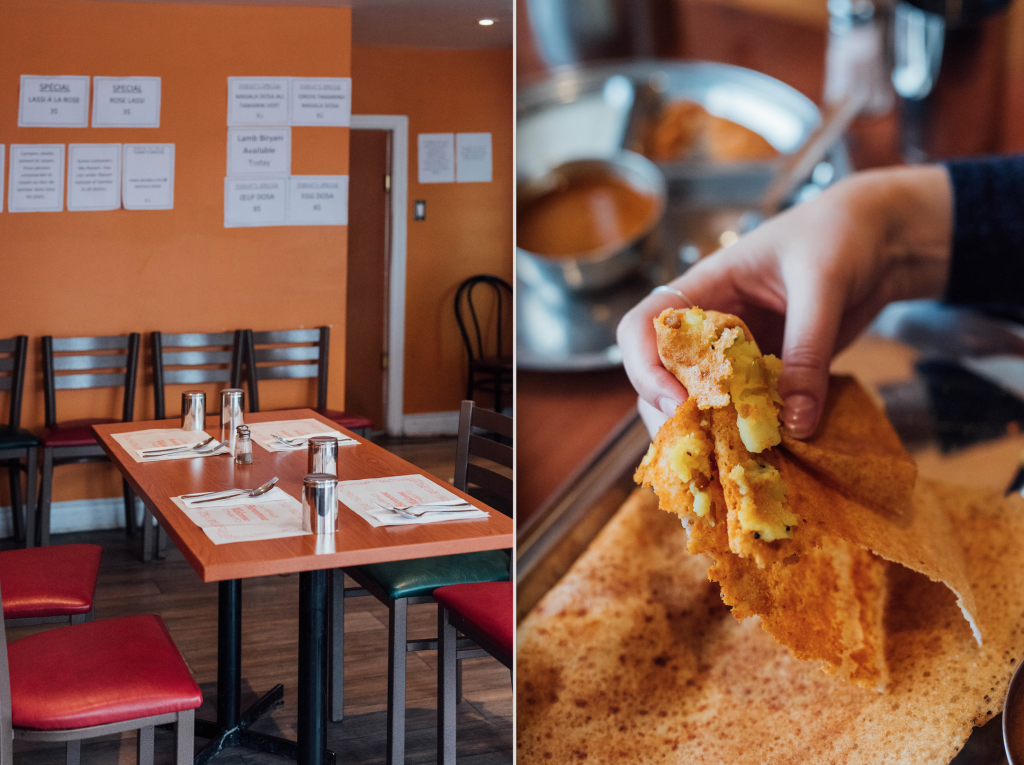 Credit: Tastet.ca
Dosa Pointe is a great restaurant that serves typical South Indian dishes. One of these foods includes the food that gave the restaurant its name: dosa. Dosa is a pancake made with fermented batter usually eaten hot with a potato filling, paneer and chutney. Their menu is made up of a variety of family recipes. One of their classics is the house lassi—a yogurt base drink that can be served sweet or savoury.
8. Le Super Qualité — 1211 Rue Bélanger
Now with two locations, Le Super Qualité serves authentic and delicious (let's not forget affordable) dishes everyone will enjoy. Each dish is described in detail on their vibrant menu. Make sure you try one of their classic dishes, but don't forget to try one of their cocktails like the Whiskey Katta served with Canadian club, fennel syrup, lime and orange zest.