Hi friends! My name is Natasha and I am your official Montreal tour guide. Today, we're taking a journey through fun shit to do all summer long. That's right. Summer is officially upon us. After a long, cold period of introversion, introspection and being a hermit, it's time to come out of our shells. Lucky for us, we happen to be in Montreal, which literally transforms into a bustling hub of excitement. We have an insane lineup of festivals and events coming up and I cannot wait to be a tourist in my own city. From music and laughter to art and cultural celebrations, we have it all. So mark your calendars and get ready to embark on a whirlwind journey through the streets of Montreal, where every corner holds the promise of a delightful surprise and the potential for a memorable adventure.
1. Just For Laughs Festival - July 15-30:
You ready to bust a gut? Ok that was lame. But I'm a writer, not a comedian so leave me alone. First up is the Just For Laughs Festival. This festival attracts some of the biggest names in comedy, including renowned comedians. I met Craig Robinson a couple years back. What a treat. This festival continues to be a highlight of Montreal's cultural calendar, attracting comedy enthusiasts from all over the world who come to experience the comedic brilliance that Just For Laughs has to offer. From hilarious stand-up performances to street acts, get ready to laugh your heart out and experience the lighter side of life.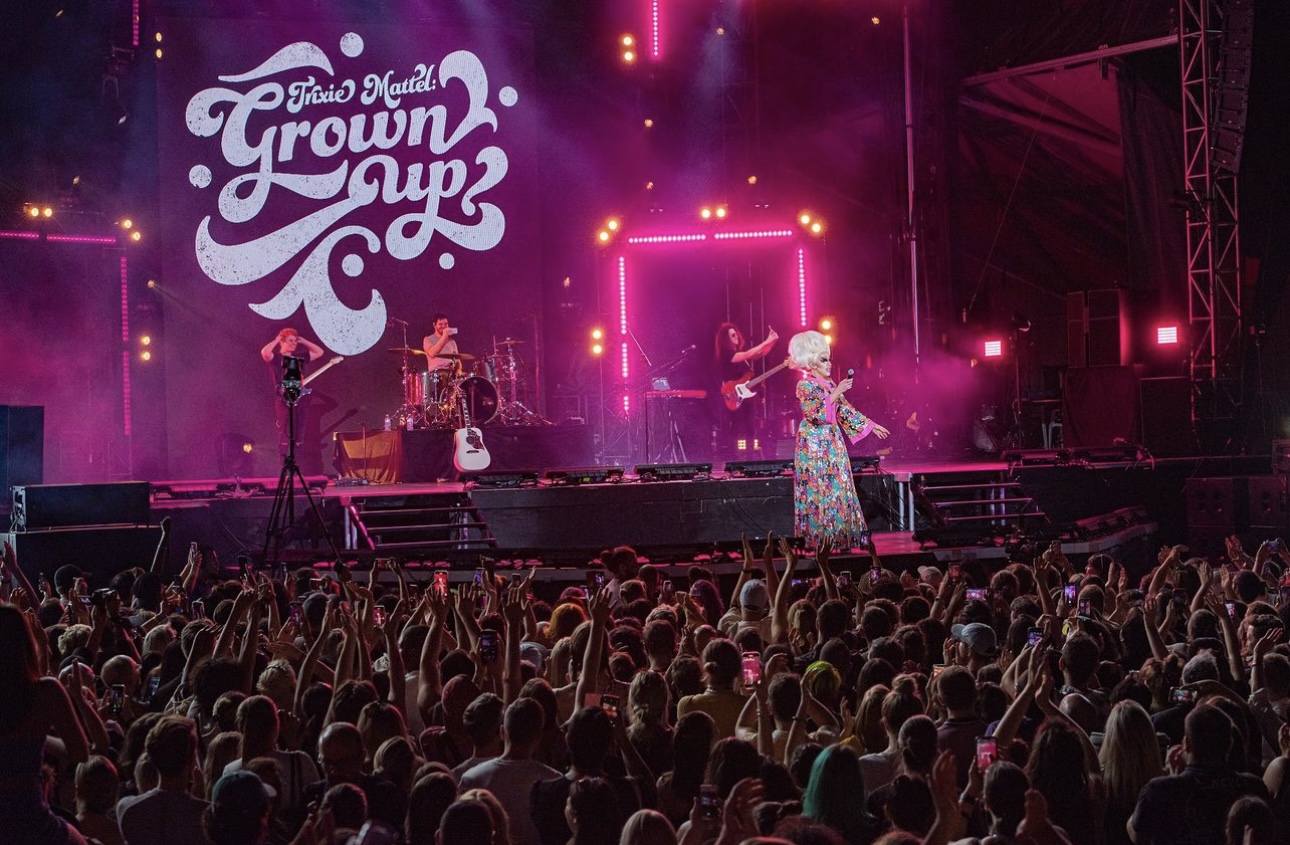 Credit: @cedrictrempe via instagram
2. Montreal International Jazz Festival - June 25-July 6:
Jazz has had a significant impact on the development of music worldwide. It has also had a significant impact on setting the mood at every dinner party I've ever hosted. The Montreal International Jazz Festival features renowned artists from around the world! It is a world renowned festival making it a haven for jazz music lovers. You can expect a diverse lineup of performances across various venues throughout the city. From intimate club shows to grand outdoor concerts, attendees can immerse themselves in the rich tapestry of jazz music. Whether you're a jazz aficionado or just someone who likes to nod your head in sync with the music, this festival will captivate you in its melodic embrace.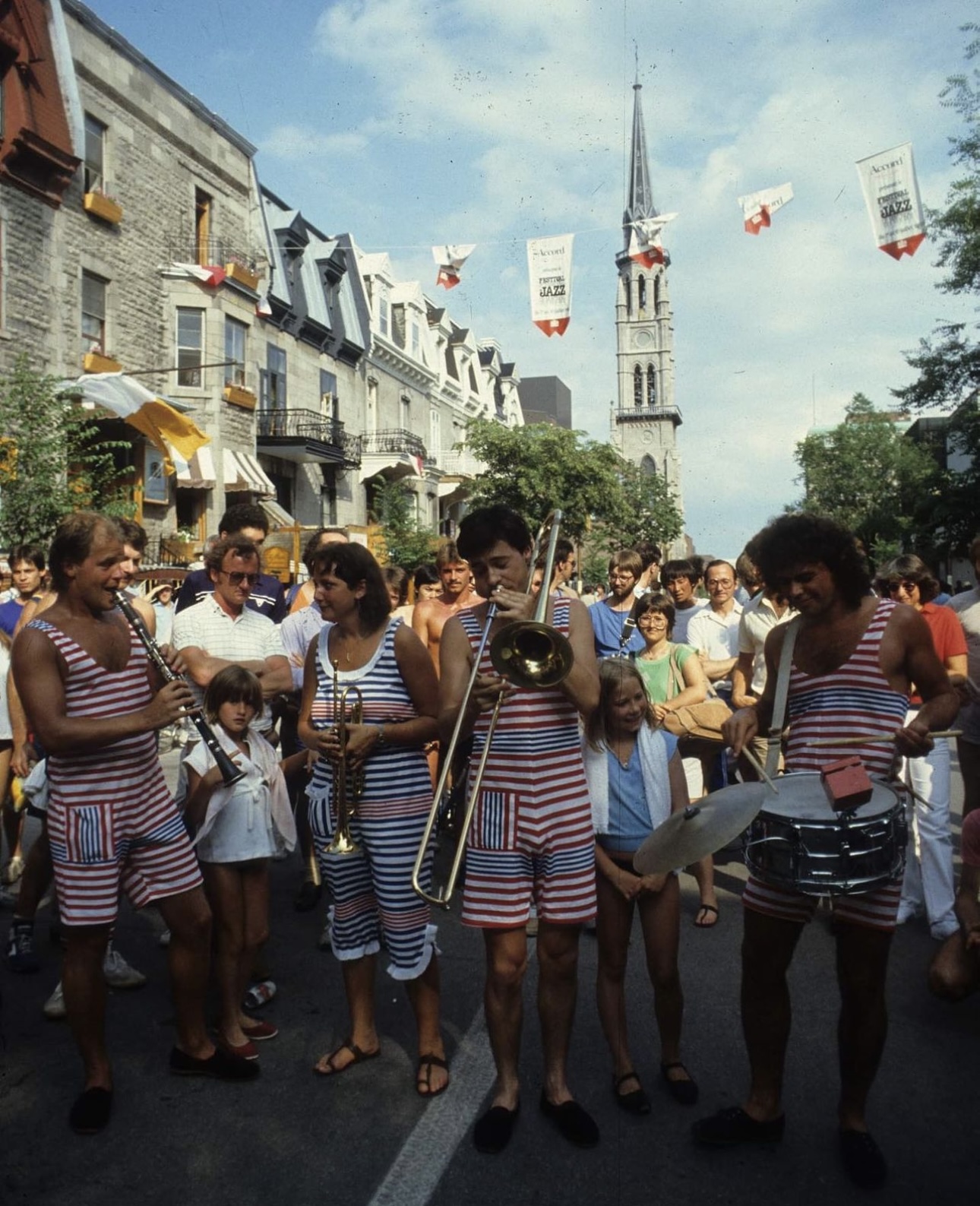 Credit: @festivaljazzmtl via instagram
3. Tam-Tams at Mount Royal Park - Every Sunday:
Picture this: a sunny day, lush greenery, and a beautiful park filled with the mesmerizing rhythm of drums. Welcome to Tam-Tams, a weekly cultural gathering that takes place on the eastern slope of Mount Royal Park. It has become an iconic and beloved tradition in the city characterized by a vibrant and relaxed atmosphere, attracting people of all ages and backgrounds. The main focus of the event is the drum circle, where musicians and drummers come together to create an energetic and rhythmic ambiance. Attendees often join in by dancing, singing or playing other musical instruments. Tam-Tams also attracts artisans and vendors who showcase and sell their creations. Tam-Tams is a cultural phenomenon that brings together music, art, community, and nature. Make a picnic and feel the pulse of the city as you revel in this mesmerizing drum circle experience.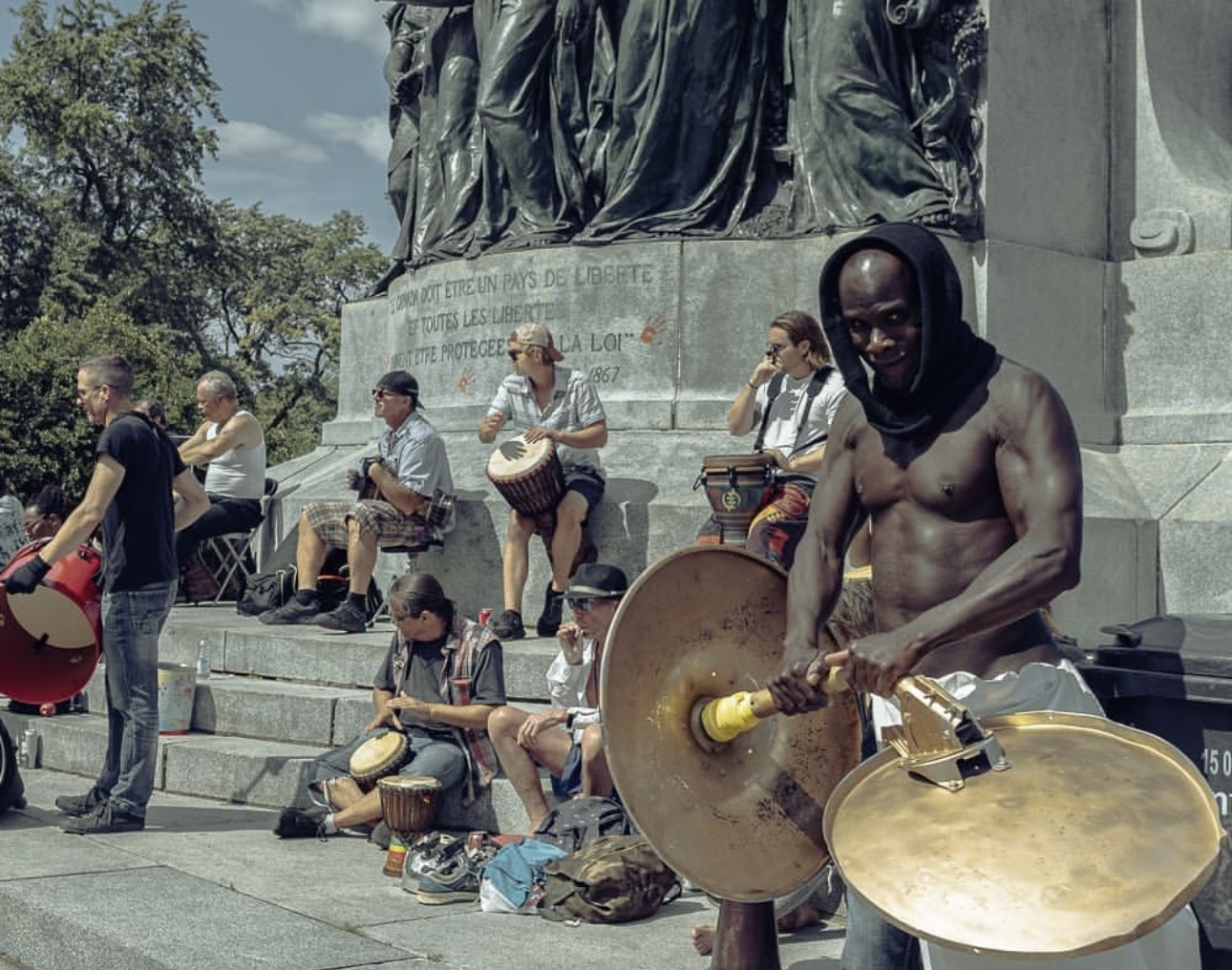 Credit: @salas0869 via instagram
4. Les FrancoFolies de Montréal - June 9-18:
Les FrancoFolies de Montréal is the ultimate celebration of all things Francophone. It is an annual event that takes place in the heart of the city and aims to promote and celebrate the rich diversity of Francophone music from all over the world. During the Francofolies, numerous stages are set up throughout the festival area, hosting performances by both established and emerging artists. In addition to the music performances, the festival offers a range of cultural activities and events, including workshops, conferences, exhibitions, and discussions that explore various aspects of Francophone culture. The Francofolies de Montréal has become an important event on the city's cultural calendar, drawing both local and international visitors who come to enjoy the music, discover new artists, and immerse themselves in the vibrant Francophone music scene.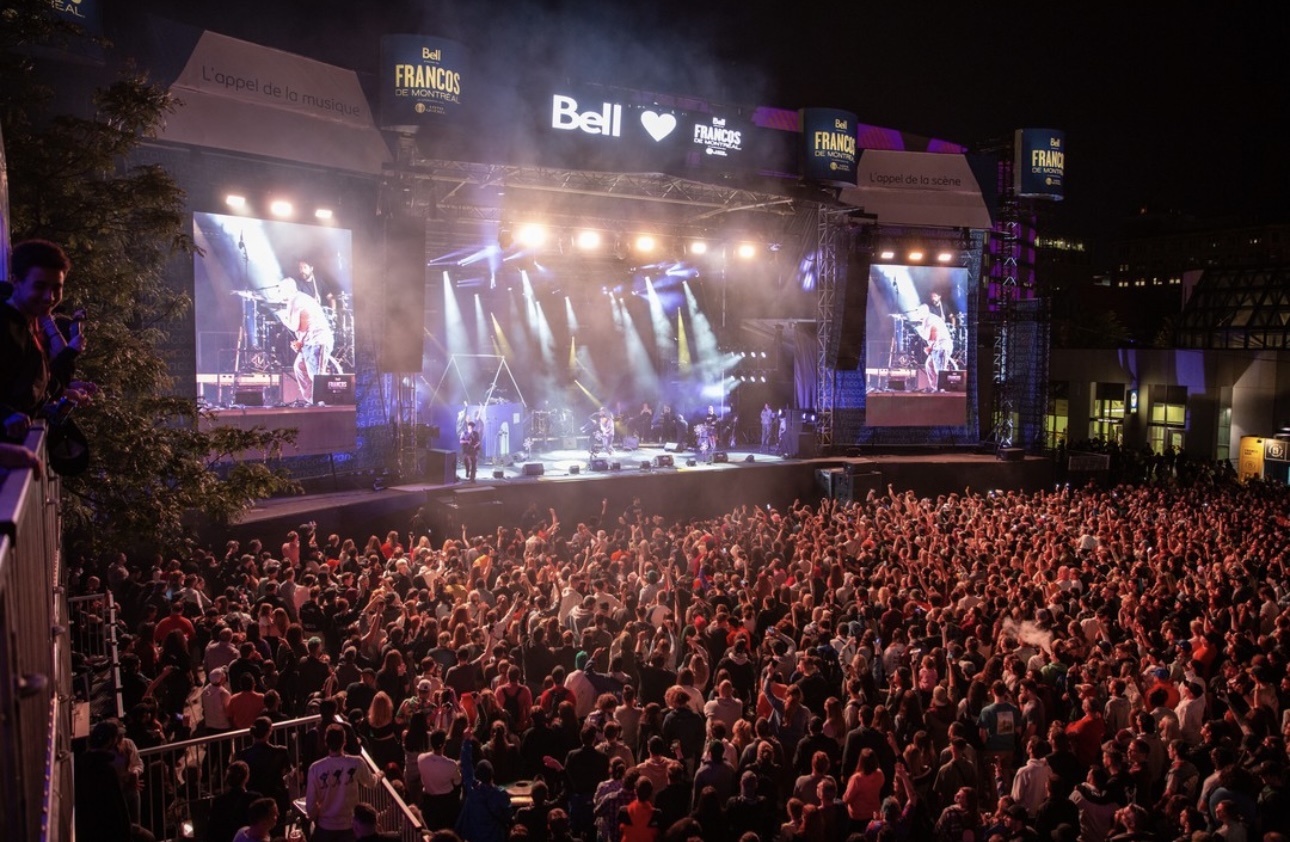 Credit: @francosmtl via instagram
5. MURAL Festival - June 9-19:
The MURAL festival is hands down one of the coolest festivals I have ever attended. It is an annual celebration of urban art and creativity. As you wander down rue St-Laurent, you can watch talented artists work their magic, as they turn blank walls into stunning masterpieces. You can also expect a rich program of events and activities including live music performances, DJ sets, art exhibitions, artist talks, workshops and delicious food. The MURAL Festival has become an integral part of Montreal's cultural landscape, attracting locals and tourists who appreciate art and urban culture. It not only showcases the talent and vision of the artists but also contributes to the vibrant and dynamic atmosphere of the city, leaving a lasting impact on the urban art scene and the community. This is a festival not to be missed.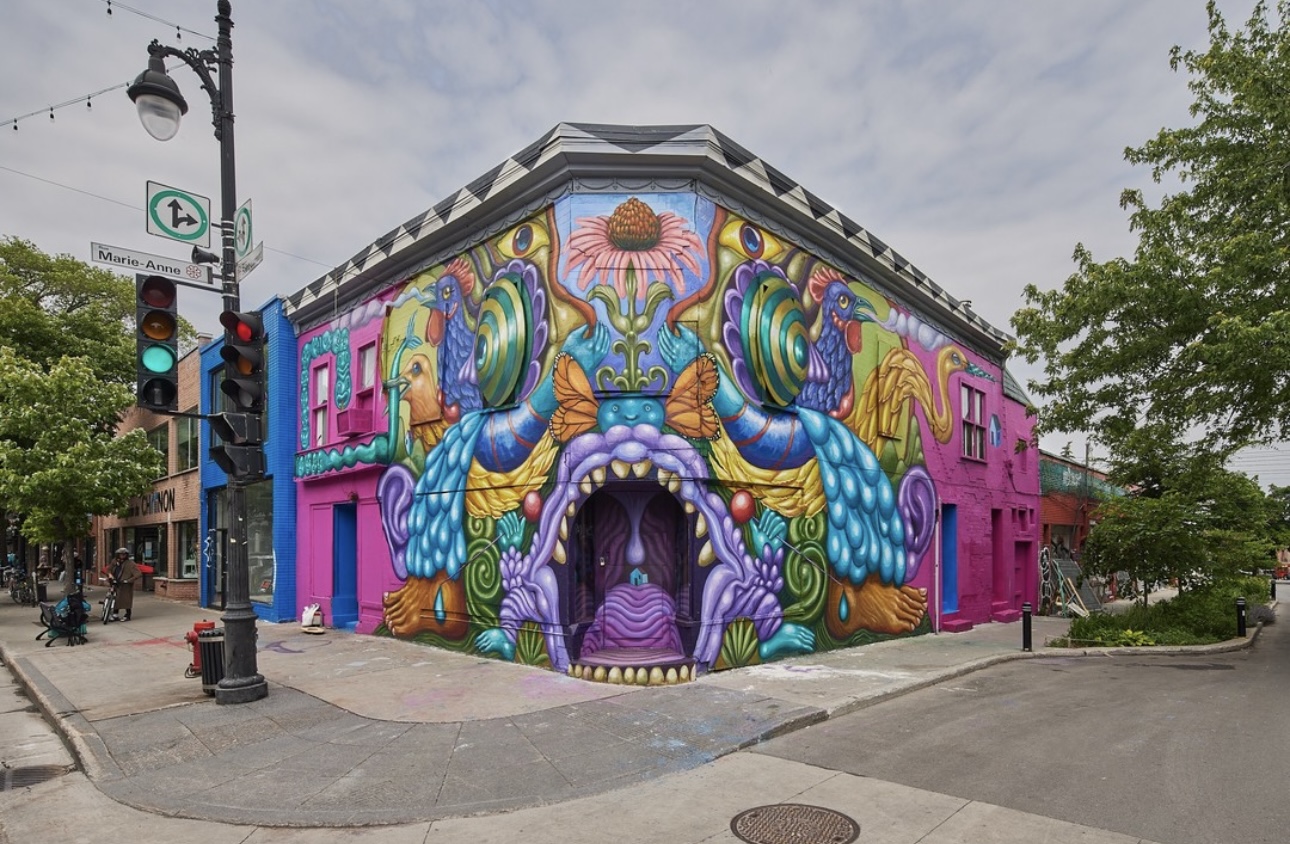 Credit: @muralfestival via instagram
As you can see, Montreal's summer festivals and events offer a vibrant and diverse array of experiences for locals and visitors alike. This summer promises to be an unforgettable one, brimming with laughter, melodies and artistic wonders. Montreal, you're versatile. From the comedic chaos of Just For Laughs to the jazzy symphonies of the International Jazz Festival, there's something for everyone in this whimsical wonderland. So pack your sense of adventure, unleash your inner child, and dive headfirst into Montreal's playground of festivities. Get ready to immerse yourself in the rich cultural tapestry of Montreal and create unforgettable memories as you explore the city's vibrant festival scene.