The best way to keep our spirits up during the cold months of winter might be to go out for a delicious bowl of pho. Nothing beats a warm bowl of fresh vietnamese noodle soup, and Montreal has a lot to offer! Here are the best places to enjoy delicious Pho in Montreal:
1. Pho Lien Soupe Tonkinoise – 5703B rue Côte-des-Neiges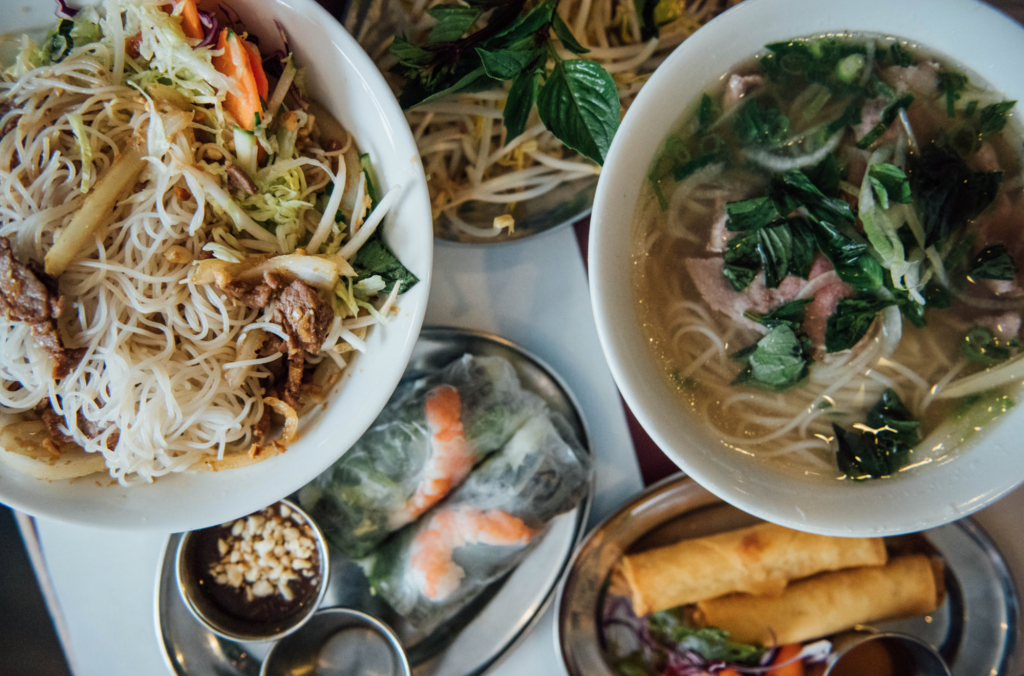 Credit: Tastet.ca
Most pho-lovers have either heard of or tried Pho Lien, and that's because they serve delicious pho. During peak hours, you can often see the lineup from Côte-des-Neiges. Be sure to go during lunch and get one of their specials. My favourite soup is the classic pho soup (with rare beef). If you like spicy soup, on the weekends, they offer a unique spicy soup that you'll love!
2. Pho Saignon Vietnam – 1053 blvd Saint-Laurent
If you're walking around Chinatown and looking for the perfect spot for a hot bowl of pho, try Pho Saignon Vietnam. The food will warm your palette. My perfect meal at Pho Saignon Vietnam is a bowl of pho accompanied with their amazing spring rolls – try them, they're good! They also have vegetarian options.
3. I AM PHO – 1444 rue Saint-Mathieu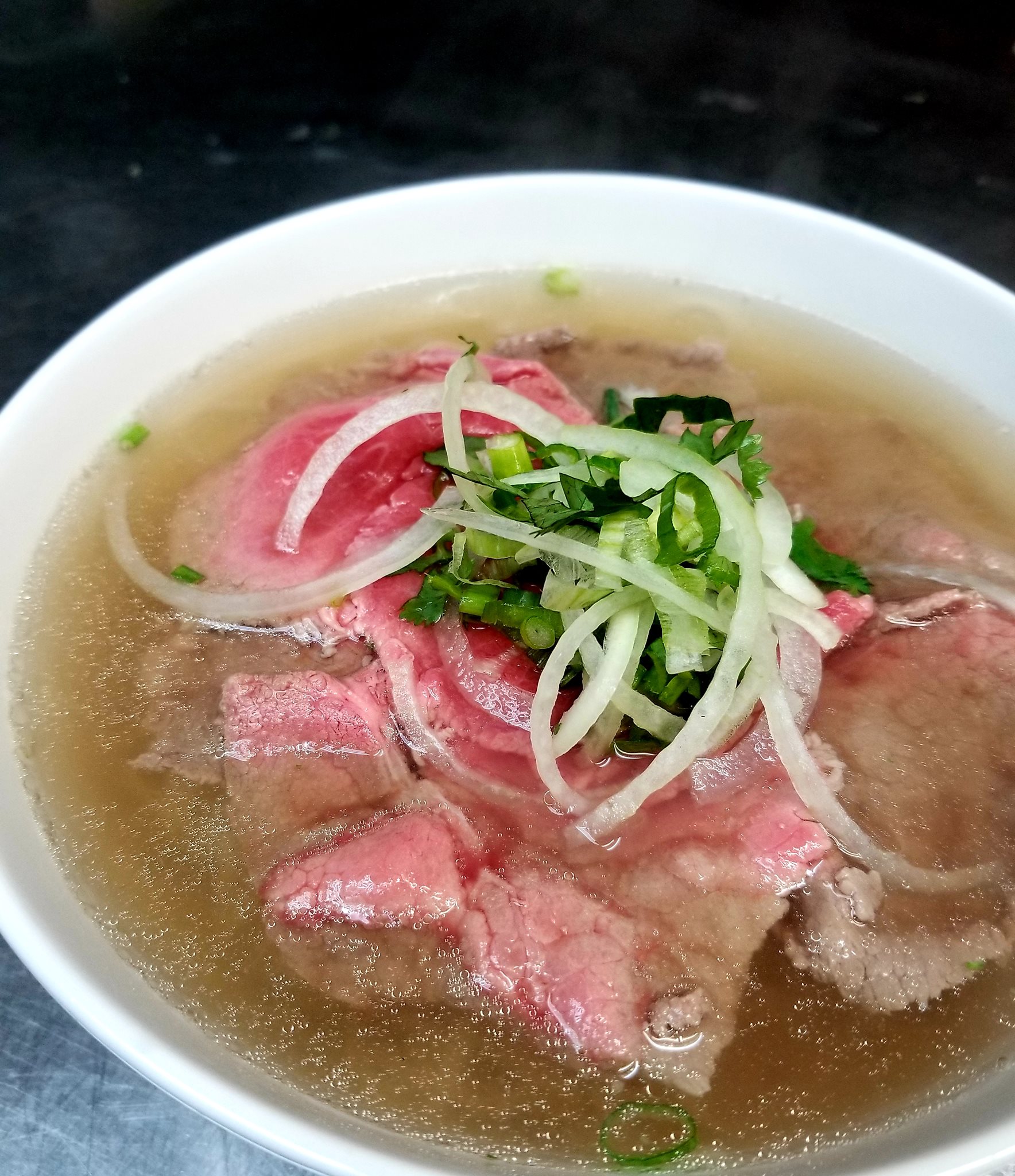 Credit: I AM PHO
Just by its name, you know I AM PHO means business. Located near Concordia, it's the perfect place for a pick me up between classes. They have a good variety of pho soups made with their delicious broth. Whether you prefer rare beef or well done, there's a soup for everyone. If you like all the usual garnishes, try the Pho Dac Biet (my go-to).
4. Cafeden – 6576 blvd Saint-Laurent
Known as a Vietnamese bistro, Cafeden is a family-owned restaurant you'll want to try. They serve delicious classic Vietnamese dishes, along with dishes they've personalized. Of course, try their pho (because how can you not). Try to also branch out and try other dishes like their tataki (seared beef with ginger citrus soya and arugula – one of my faves) or Maman Vu's CÀ RI TÔM (yellow coconut curry with Nordic shrimp, vegetables and rice). Even with a smaller menu, there's an option for everyone!
5. Pho Bowl – 5331 rue Sherbrooke O
Credit: Eater Montreal
Best known as a family-owned Montreal restaurant, Pho Bowl offers delicious foods and an excellent service. They hope that when you visit, you feel right at home. Some of their top dishes include their Fried Won Tons or their Squid Kebabs (barbecued or fried). From Monday to Friday, they offer a lunch special you won't want to miss (a choice of meat served on a bed of rice or vermicelli, a side soup and imperial roll), all for a fair price!
6. Bistro CÔ ÚT – 3807 rue Saint-André
You need to try Bistro CÔ ÚT for any delicious Vietnamese soups and grilled dishes. Located in the Plateau, it's worth a visit. Why not complement your meal with one of their tasty imported wines and beers (they pair so well)? When you go, have the Phở Bò à Cô Út (Tonkinese beef noodle soup served in a hot stone bowl with a poached egg and fresh herbs) or the Phở Chay, a vegetarian pho soup.
7. Sen Vàng – 5690 av Victoria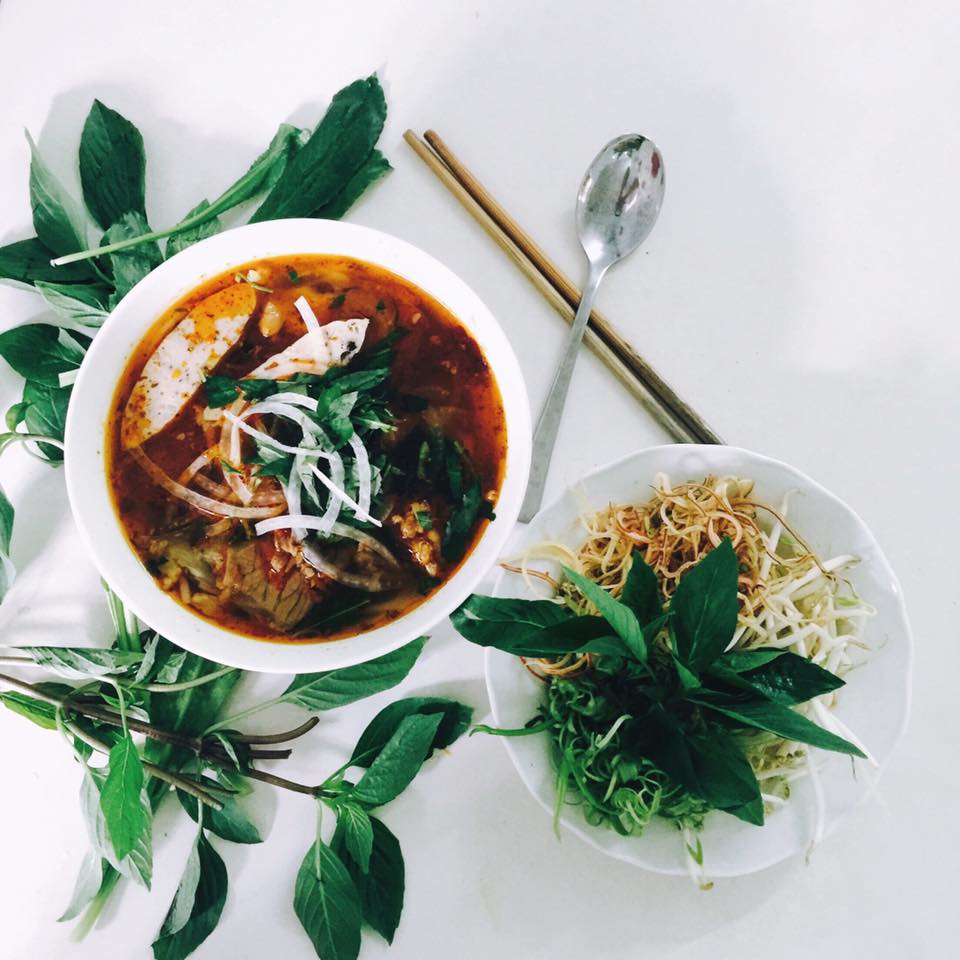 Credit: Sen Vang
A Côte-des-Neiges classic, Sen Vàng is sure to keep you warm this winter. Their delicious broth pairs perfectly with any of their pho soups. If you are not a big pho soup lover, try their pork vermicelli - you won't regret it. Be sure to order a side of their spring rolls because they are amazing! Note that they are currently closed until mid-February. I will be back the day they reopen!