There is not much better than a bowl of ramen on a cold day to warm you up. Let's be real, ramen is perfect all year round, but this is especially true during the colder months. Today I will share seven ramen places around Montreal you need to try!
1. Yokato Yokabai Ramen – 4185 Drolet St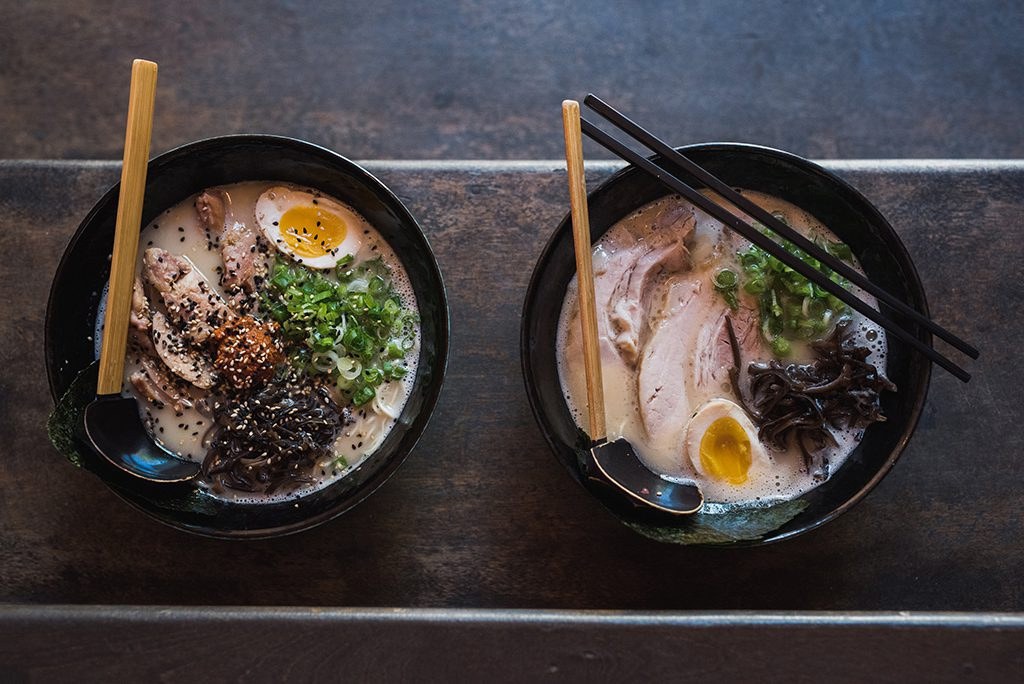 Credit: Conde Nast Traveler
In Hakata, Japan, yokato yokabai means "it's great" and this awesome ramen spot is the first to serve Tonkotsu pork bone broth in Montreal. They are proud to use only organic ingredients to make their delicious soups. Everything is made in house: the noodles, condiments and desserts. I will definitely be trying their Tonkotsu made with a thin straight noodle, it sounds so warm and tasty. They recommend ending your meal with one of their unique ice creams (Japanese Yuzu Lemon or Sake).
2. Sumo Ramen – 1007 St Laurent Blvd
Sumo Ramen is located in the heart of Montreal's Chinatown and is a must if you love ramen. Their authentic Japanese soups are served with either their freshly made ramen noodles, thick udon noodles or rice noodles. You also get to choose your broth: a pepper broth, shoyu broth or miso for an extra. Whether you choose the leek ramen, the shrimp ramen or the beef stew ramen, you won't be disappointed. And don't worry, if you're vegetarian they have six different ramens to choose from. It all looks so yummy!
3. Ichifuku Ramen – 1925 Ste-Catherine St W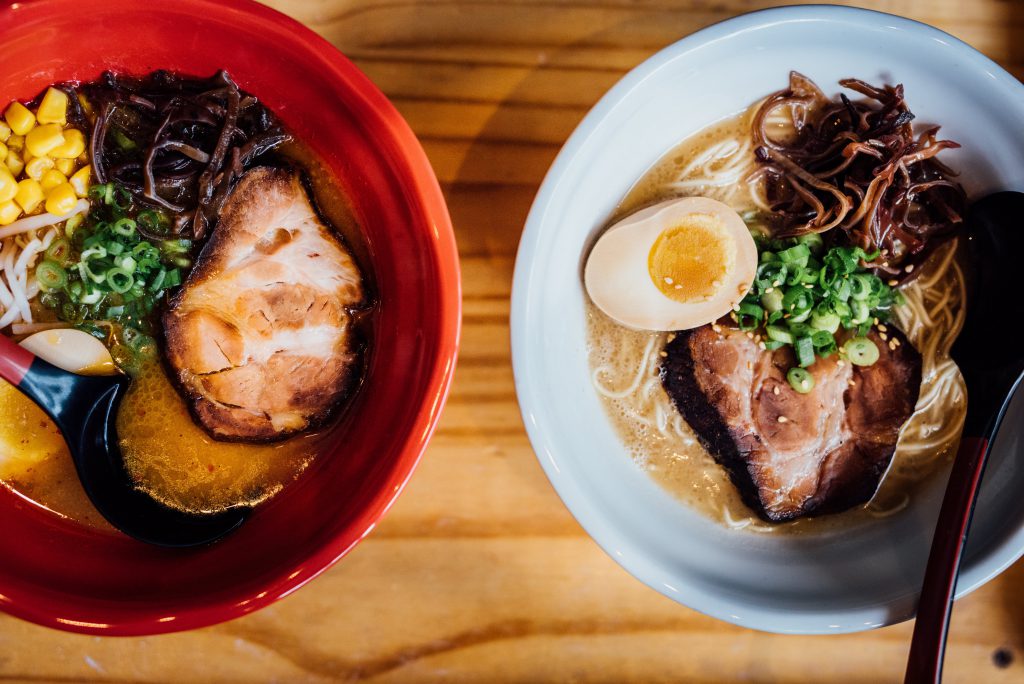 Credit: TASTET
A delicious ramen place that offers a variety of ramen to go with your healthy lifestyle, Ichifuku makes their noodles fresh and offer veggie, pork, or chicken broths. Their Volcano ramen (chicken broth with garlic, miso base, ground pork, deep-fried chicken, poached egg and bean sprouts) or their Megaton (soya base chicken broth with braised pork and a poached egg) both sound so hearty and delicious. I think I'll try the Hot and Sour ramen made with spicy sour veggie broth, tofu and a variety of fresh vegetables – yes please!
4. Misoya Ramen – 2065A Bishop St
With locations across Canada, Misoya Ramen won't disappoint ramen lovers. When you go, make sure to try one of their house specialties like the Spicy Miso Tonkotsu, the Miso Curry or the Tantan Deluxe. They also have a ramen I've never had before: the Gold Kone which is made with gold kome miso, fries, pork broth, bean sprouts, green onions, miso flavoured ground pork and menma. It sounds awesome and it's probably what I'll be having when I go!
5. Kinton Ramen – 4090 Ste-Catherine St W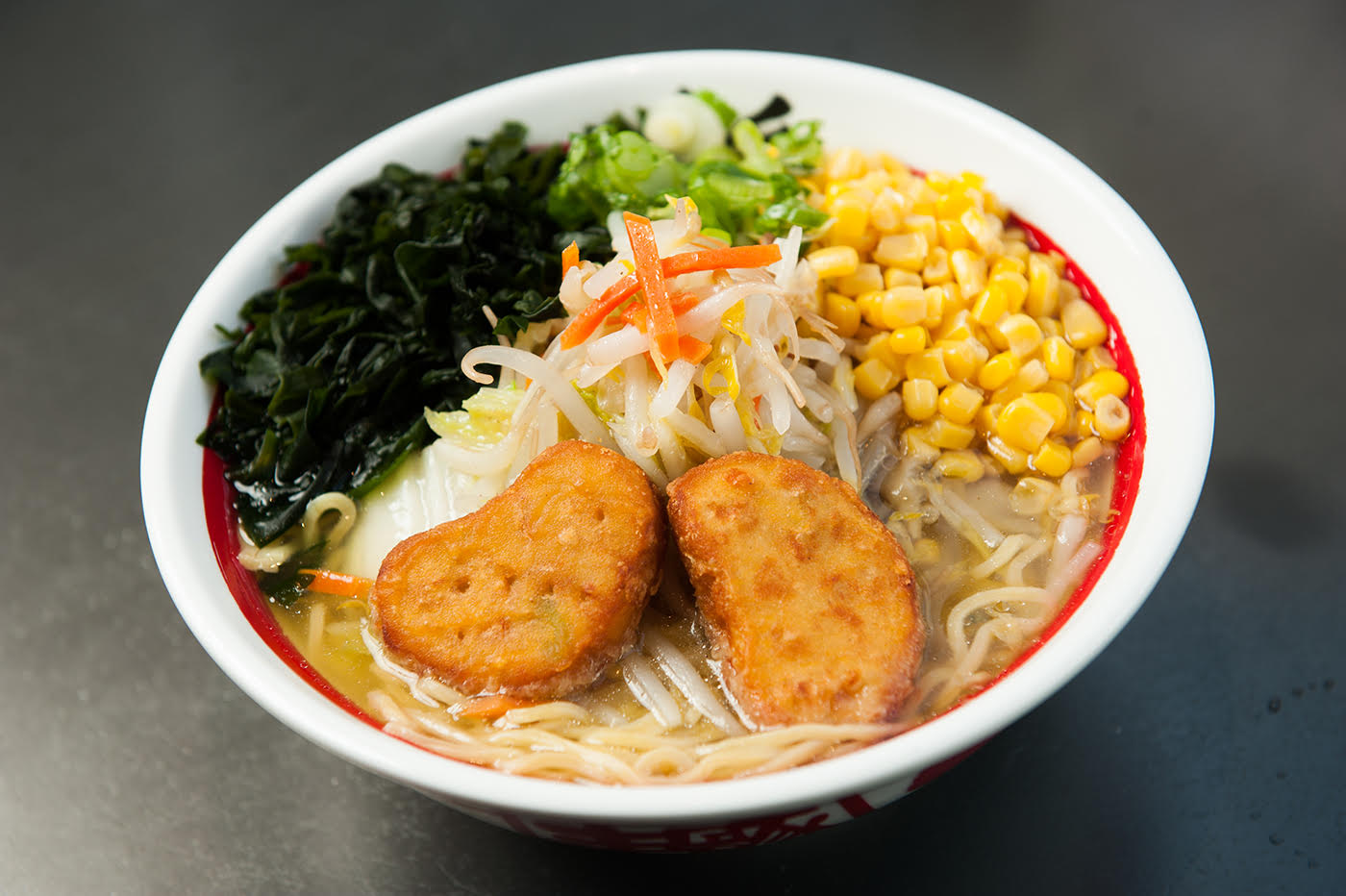 Credit: Kinto Ramen
Kinton Ramen is a great ramen place for anyone in Montreal because you don't have to make your way into the city just for ramen, although I'd understand if you did, since they have locations across the island. My go-to whenever we go is the pork original with thick noodles. You need to have the thick noodles – they're the best! If you want to try something different, have something on their ever-changing specials menu.
6. Kumamoto Ramen – 1812 Ste-Catherine St W
Enjoy your ramen experience in a cubicle-type seating arrangement with a button you press when you're ready to order – now that's cool. Some of their ramens include Black Tonkotsu made with black garlic oil, Tantan Men made with minced pork or the Chashu Lover a barbecue pork ramen – sounds delicious. I think I will be ordering the Tonkotsu Kumamoto, original pork ramen, the next time I go.
7. Tsukuyomi – 5207 St-Laurent Blvd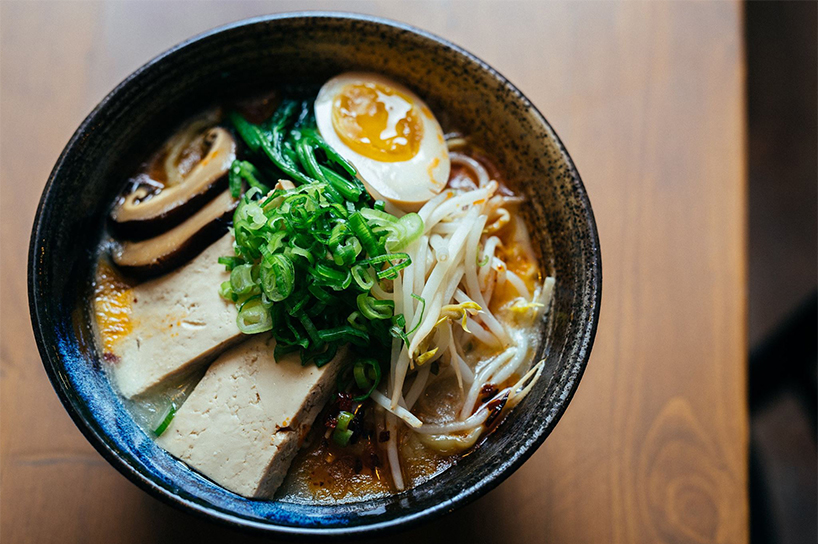 Credit: Flare.com
Tsukuyomi will warm you right up this winter. Located in the heart of the Mile-End, they pride themselves in delicious, served in minutes ramen (fast enough to be able to enjoy it on your lunch break). To all vegans, Tsukuyomi has got you covered with two ramens to choose from: Yuzu Ramen or Spicy Miso. For anyone else, you should try the Chicken Tonkostu or the Tofu Tonkotsu made with either the original broth or with an added spicy miso, how delicious does that sound? I can't wait to try it out this winter!