There's no better way to enjoy time with your friends or loved ones than over some delicious dim sum. Originating in the southern region of China, dim sum is the great bonding experience—you get to eat, talk and enjoy great company for hours at a time! Here are some of the best Dim Sum restaurants in the 514 you need to try today!
1. The Imperial Montreal—998 Blvd Saint-Laurent (6th floor)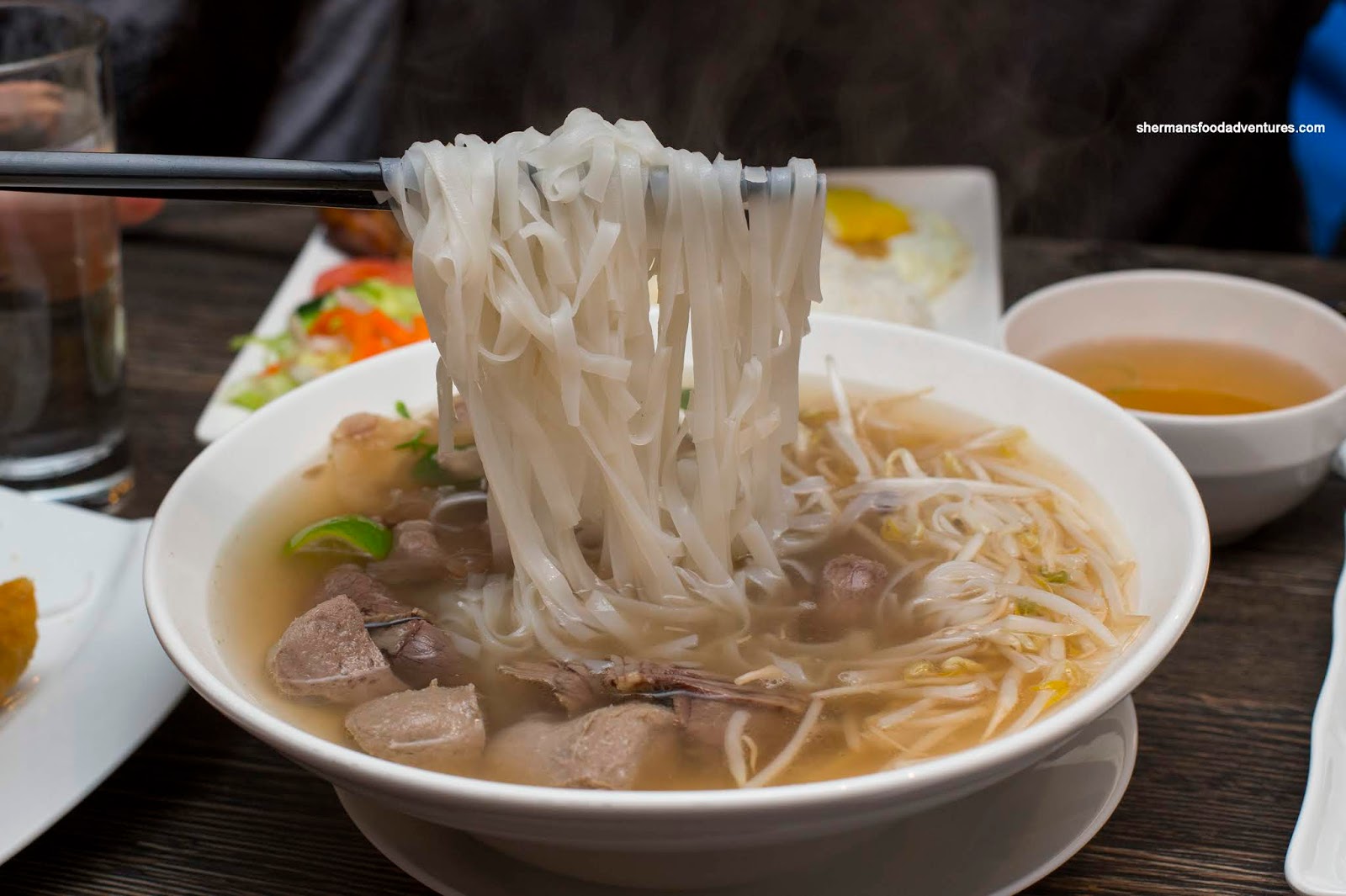 Credit: Eater Montreal
At Imperial, they've carried on the dim sum tradition of bringing people together over their delicious, fresh, handmade dim sum. Available every day from 10 a.m. to 3 p.m. you won't want to miss what's on their menu! Make sure to try the Har Gao (shrimp dumplings) or the Shan Jian Bao (a pan friend soft bun with pork).
2. Jiao Dim Sum Bar—399 Rue Notre-Dame O
Jiao Dim Sum Bar offers a wide range of menus, from lunch to end of the night, no matter the time of day, you'll find some delicious things to order. If you go for lunch, be sure to order one of their Jiao Combos which include a soup, salad and fried rice along with either a dumpling box, a general Jiao box or a calamari box. From their regular menu, try the matcha Har Gow steamed or fried (with shrimp and snow crab) or the Siu Mai (it's all so good).
3. Chez Maxim Oriental—1059 Blvd Saint-Laurent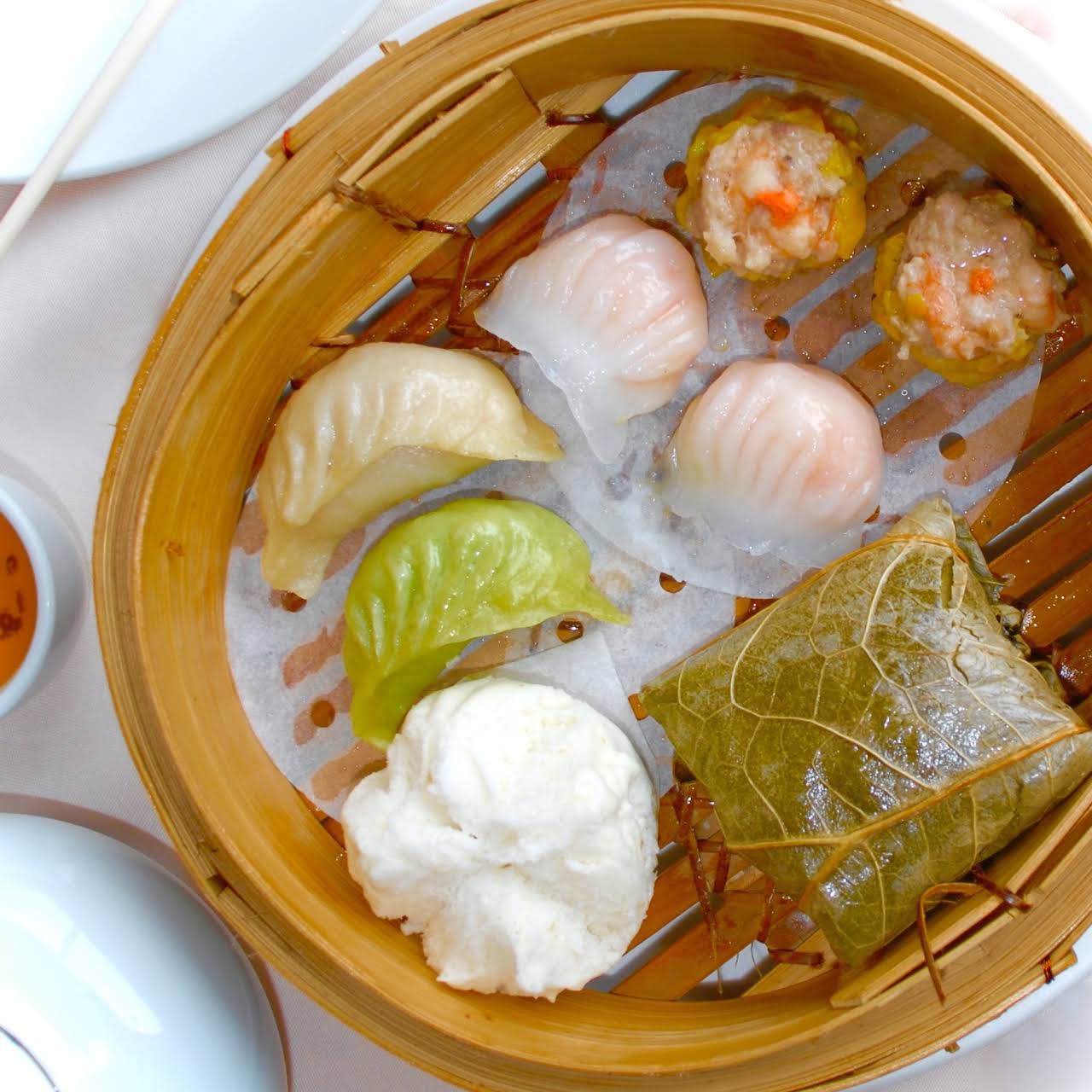 Credit: Chez Maxim Oriental
Chez Maxim Oriental is the perfect place to spend quality time with friends and family and enjoy delicious dim sum. If you're looking for a good lunch special, don't miss out on their Dim Sum Combo (9 pieces and tea, all for a great price). With its wide menu, there's sure to be something for everyone!
4. Tong Por Resto-Reception—12242 Blvd Marcel-Laurin
Tong Por Resto-Reception and its massive, banquet-style venue is the perfect place for your next dim sum party. At lunch time, you'll find a stream of dim sum filled carts going around for you to choose from. Classics you need to try are the guo tie pot sticker dumplings stuffed with pork or the shu mai dumplings with pork and shrimp.
5. Restaurant Chinatown Kim Fung—1111 rue Saint-Urbain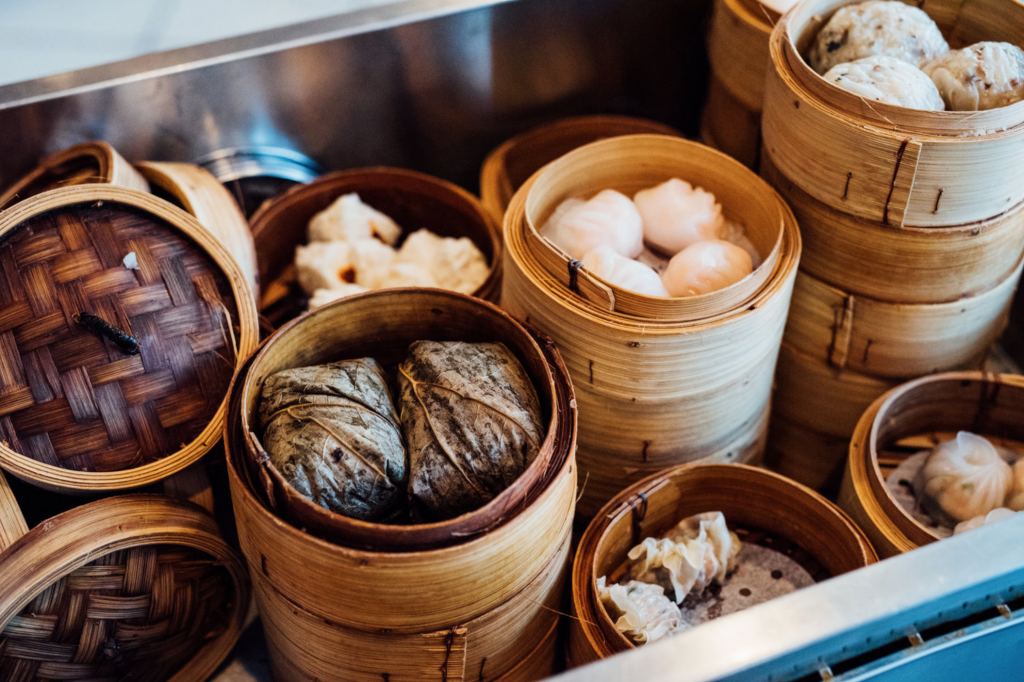 Credit: Tastet.ca
Located in the heart of Chinatown, Restaurant Chinatown Kim Fung is the perfect spot to enjoy some authentic and tasty dim sum. Whether you choose one of their combos (for 1 person up to 10 people) or a la carte, I know you won't be disappointed. Make sure you try their different steamed dumplings (like the pork, shrimp and shiitake mushroom dumplings) or their duck, pork and shrimp stuffed rolls. You can enjoy dim sum as early as 7 a.m. every day!
6. Foo Lam Restaurant Maison — 9394 Blvd de l'Acadie
Foo Lam Resutarant Maison is worth the possibly awful drive on the Metropolitan, especially for their delicious dim sum and baked goods. Make sure you try their tasty Honk Kong-style pineapple buns (there's no actual pineapple in it) or their barbecue pork buns which are amazing. Delicious and authentic, this spot is a must try.
7. La Maison Kam Fung — 7209 Blvd Taschereau, Brossard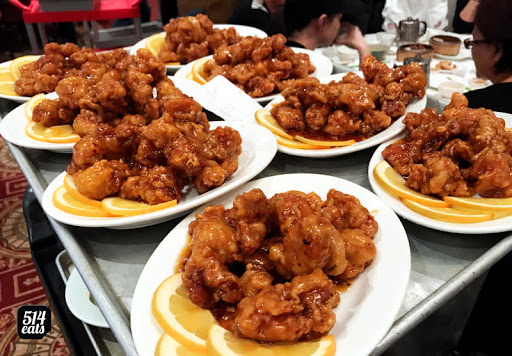 Credit: 514 EATS
Located on the south shore, La Maison Kam Fung offers amazing dim sum along with a variety of Cantonese-Sichuan dishes you can also choose from. Their dim sum is available every day from 10 a.m. to 3 p.m. You need to have the crispy fried squid and the rice noodle (cheong fun) which are both spectacular. For dessert, try their egg tarts—you'll want more than one.