Who else always has room for dessert? Because I know I do and there's nothing better than the perfect chocolate dessert to finish a delicious meal—the cherry on top. Today I'm sharing seven places around Montréal that serve the best chocolate desserts.
1. Juliette et Chocolat — 1615 rue St-Denis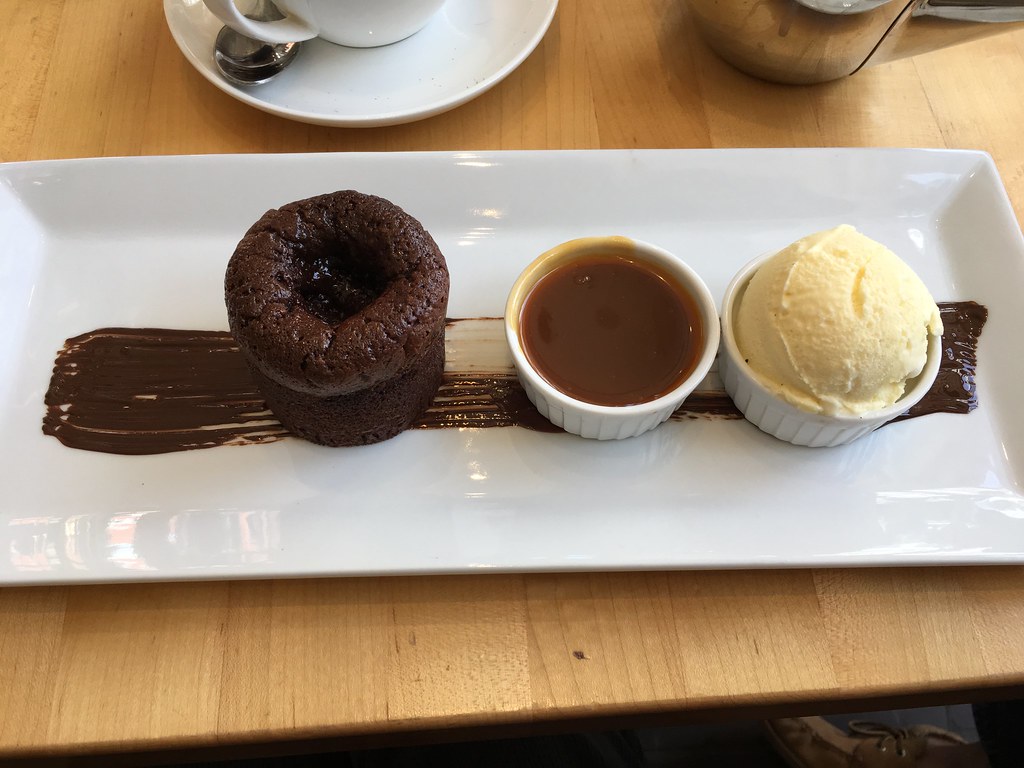 Credit: Tumblr
This is the perfect one-stop-shop for all things chocolate and dessert. If you haven't yet been to Juliette et Chocolat, what are you waiting for? Their delicious brownies are the perfect size to share or not (we usually get two and share them). If a brownie isn't chocolaty enough for you, have one of their famous chocolate fondues or their monster cookies.
2. Chocolat Favoris—150 rue Ste-Catherine O
Whether you're looking to bring a box of chocolates or a fondue to your next dinner party, or simply have an ice cream this winter (I'd do it too), Chocolat Favoris is the place to go. If you're staying in this Valentine's Day, you need to try their Take-Out Dessert Box (includes 2 Chocolats Favoris Molten Lava cakes, your favourite chocolate, soft ice cream and gourmet toppings)—wow!
3. Cacao 70–1310 rue Ste-Catherine E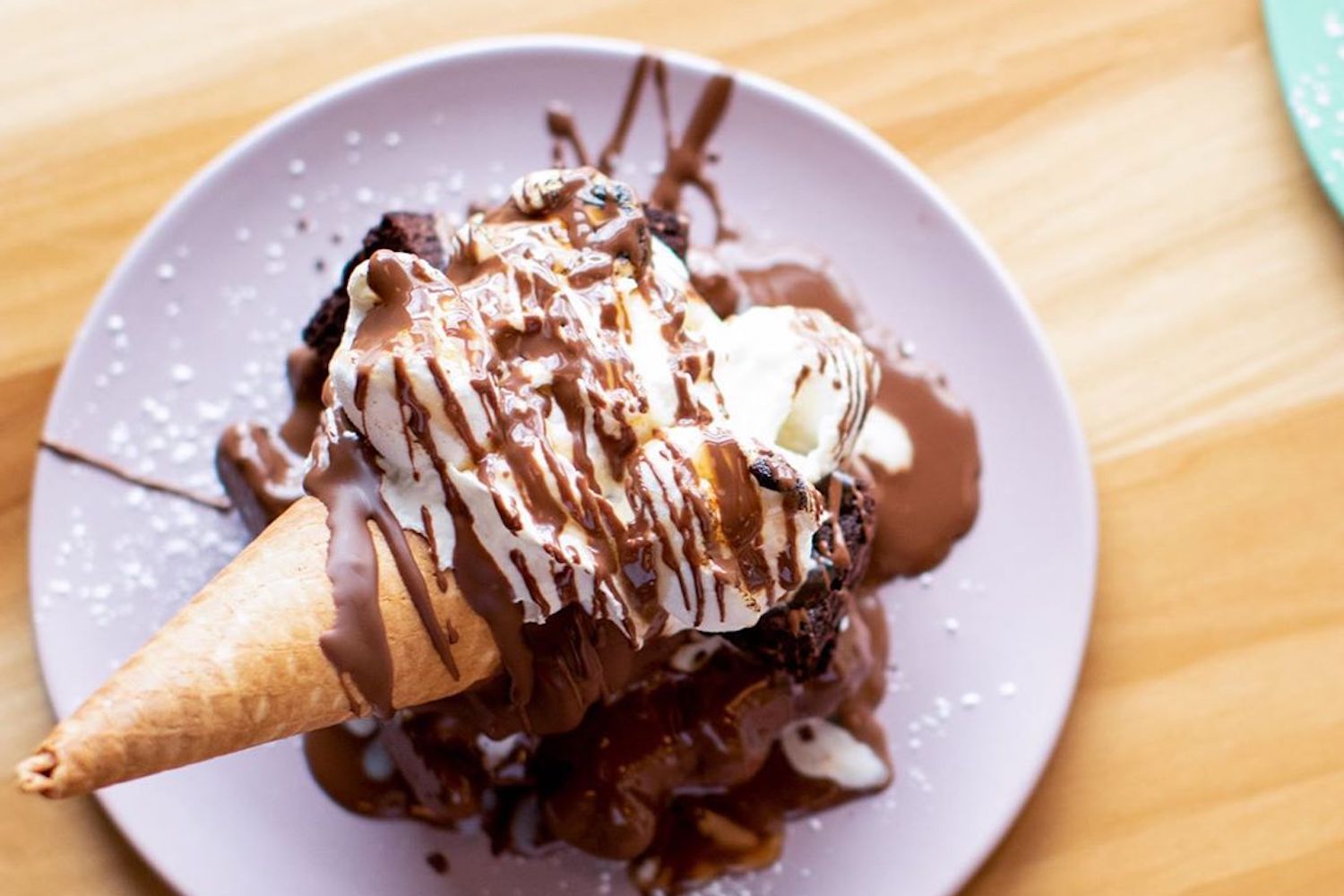 Credit: Cacao 70
What better place to enjoy a chocolate dessert than at Cacao 70? They have so many amazing desserts to choose from. Why not try one of their many fondues like the Coffee Chocolate or the Triple Chocolate (every chocolate lovers dream). The Illegal Chocolate Waffle is definitely one of my favourites, especially when I want an extra chocolaty dessert.
4. Lindt Chocolate Shop—705 rue Ste-Catherine (Eaton Centre)
If you're walking through the Eaton Centre after a tasty lunch at the new food court, make sure to stop at the Lindt Chocolate Shop for a delicious and simple chocolate dessert. You can build a bag of your favourite LINDOR chocolates to eat as you shop or try one of their beverages like the signature hot chocolate (it will definitely keep you warm).
5. C'ChoColat — 1255 rue Bishop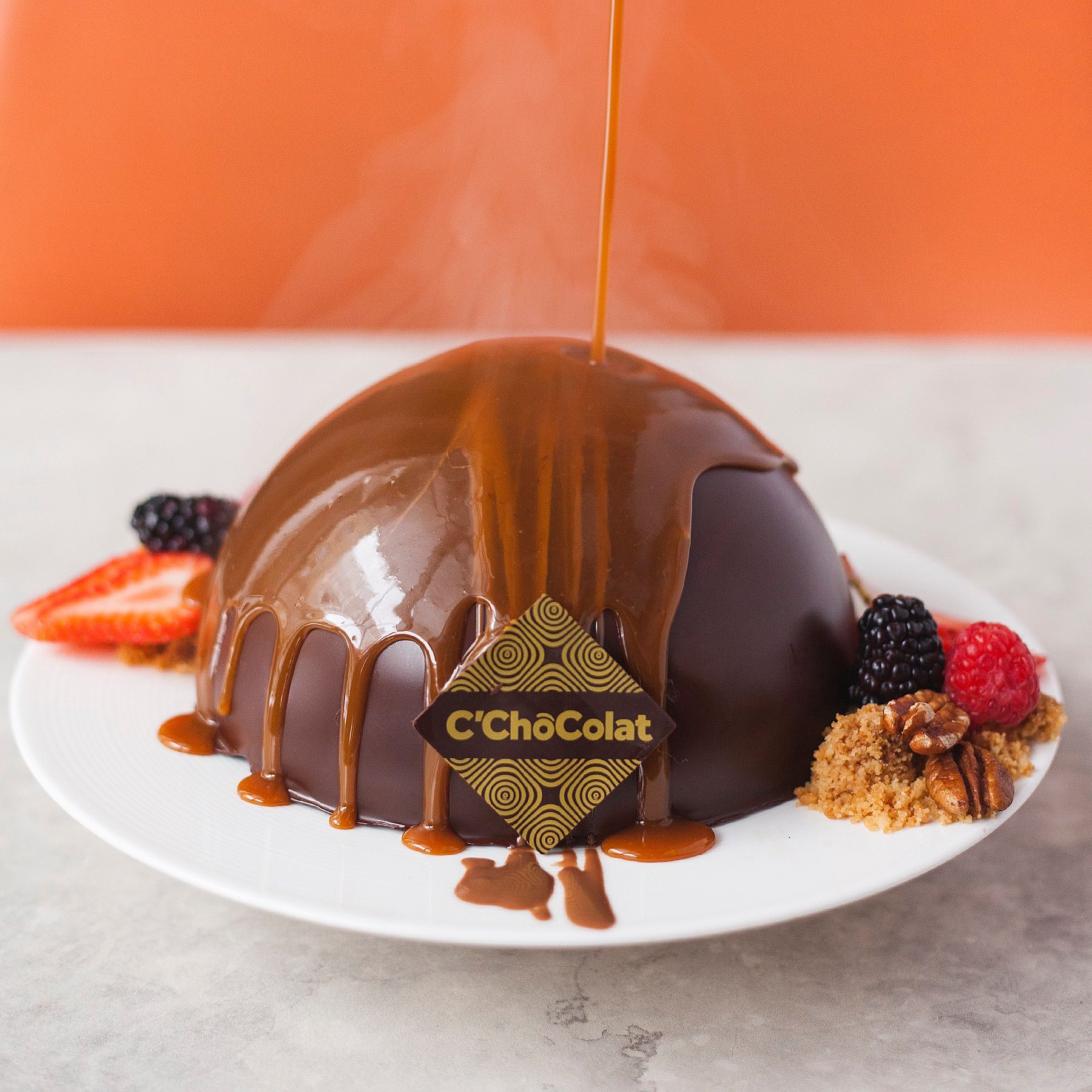 Credit: C'Chocolat FB
As it says in the name, if you want a chocolate dessert, then this is the place to go. They've got all your classic desserts like a delicious fondue or one of their amazing waffles, but they've also got a variety of signature desserts you'll want to try. The C'Wow truly is impressive: a dark chocolate dome filled with gelato topped with pieces of waffle, brownie, crumble, some mixed fruits and pecans. Let's not forget the warm caramel sauce that melts the dome. Just thinking about it makes me want to go back.
6. Léché Desserts — 640 rue de Courcelle
If you love chocolate, but don't love fondue or waffles, check out Léché Desserts—a delicious doughnut shop located in Saint-Henri. If you want the whole chocolate experience in a doughnut, be sure to get double chocolate brownie doughnut—a truly amazing treat for all chocolate fanatics. If you decide to get a box of six, add one Boston Cream and one Hazelnut Cream to the mix, you won't regret it.
7. Maison Christian Faure — 355 Place Royale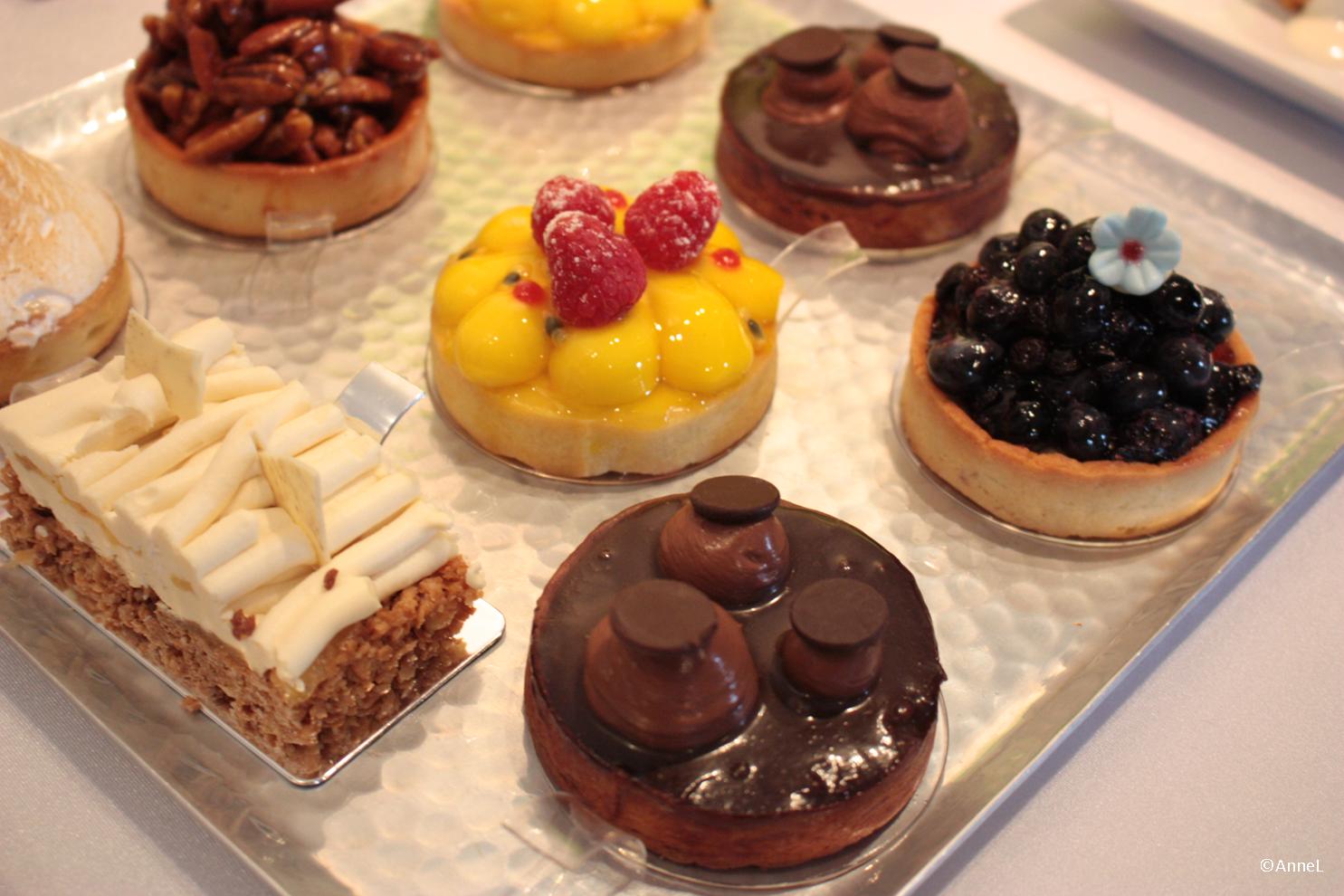 Credit: Montreal Addicts
An amazing French pastry shop, Maison Christian Faure is a must especially if you're looking for the perfect dessert spot (they serve everything from individual cakes to viennoiseries). They serve decadent desserts you won't want to miss. As a chocolate lover, you need to try their cream chocolate with sea salt Tart or their chocolate croissant.