It's hard to believe we won't be seeing any leaves or grass until April or even May with the winters we've been having. However, I've found that embracing winter helps make it go by faster. I guess it's true what they say – time flies when you're having fun. This is why I wanted to share seven parks around Montreal that offer awesome winter activities.
1. Parc Mont-Royal – 1260 Remembrance Rd., Montreal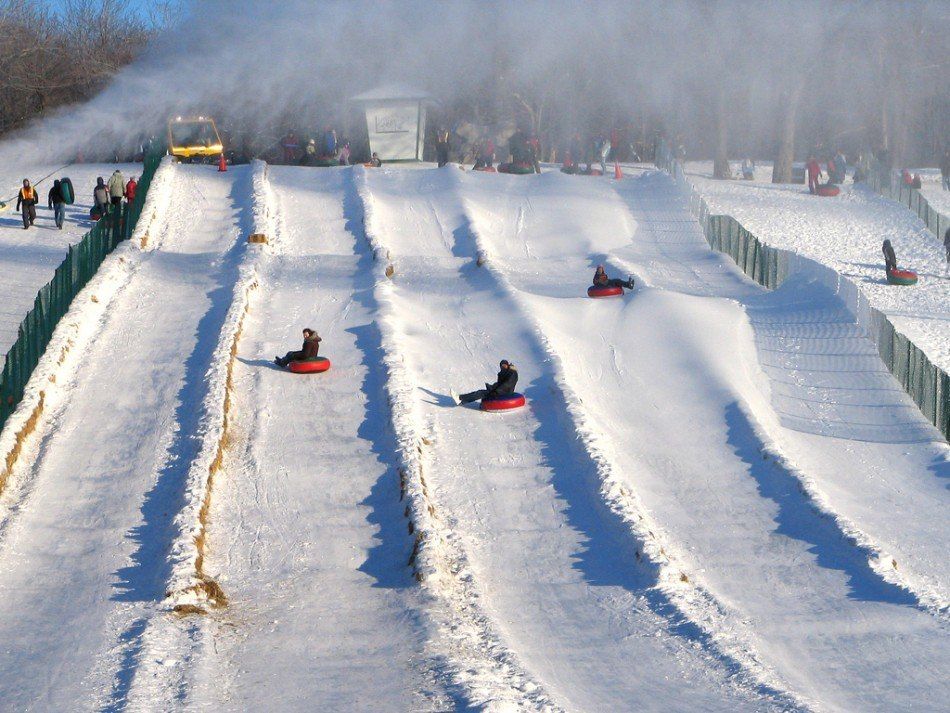 Credit: Philippe Renault - Getty Images
If there is one park and one activity you should do this winter, it's skating on Beaver Lake. Open from December 1 to March 15, this is the perfect place to have fun and breath the fresh winter air right from the top of the mountain. Musical Evenings at the Rink start in January at 6 p.m. and lets you skate under the stars to a special soundtrack. On December 14 and 15 take part in the annual Christmas Bird Count: join volunteers and count the winter birds in Mount-Royal Park. What an amazing experience! And of course, snow tubing is always available and this year's season will start on December 16th!
2. Parc Nature de l'Île de la Visitation – 2425 Boul. Gouin E, Montreal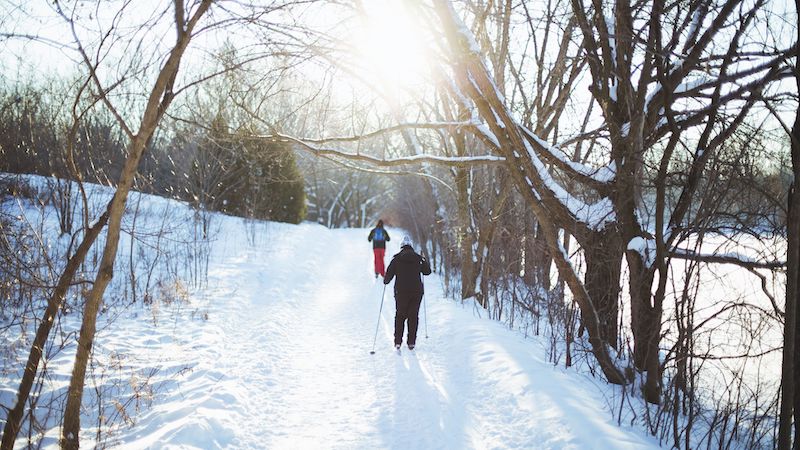 Credit: Linda Raymond
This is another great park where you can enjoy many different winter activities. Some of their winter activities include winter sliding (tobogganing), 8.6 kilometers of snowshoeing trails, 7.6 kilometers of cross-country skiing trails, and a lot more. Everyone is sure to have fun at this beautiful park. There is a small restaurant where you can grab a hot cocoa and warm up before going back out. If you don't feel like renting or wearing any gear why not hike the different trails around the park.
3. Parc-nature du Bois-de-l'Île-Bizard – 2115 ch du Bord-Du-Lac, Montréal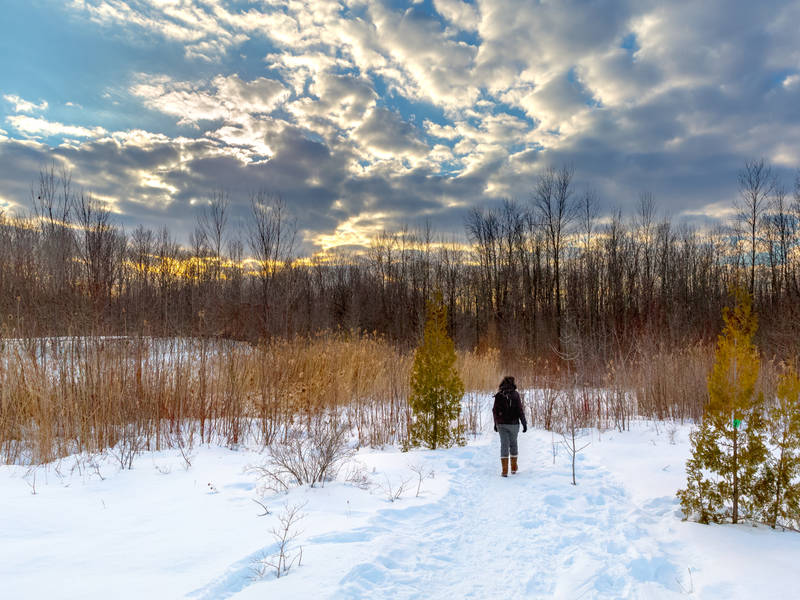 Credit: Québec Original
A park located just off the island, this is the perfect place to enjoy some quiet time while embracing nature. Many different birds live in the park and if you pick your day, you might spot some you don't usually see. If you enjoy snowshoeing, this is the place to go. They have 12 kilometers of trails dedicated to snowshoeing and 7 kilometers for cross-country skiing. I can still remember going as a kid with my dad, we had a lot of fun!
4. Parc-nature du Cap Saint-Jacques – 20099 Boul. Gouin O, Pierrefonds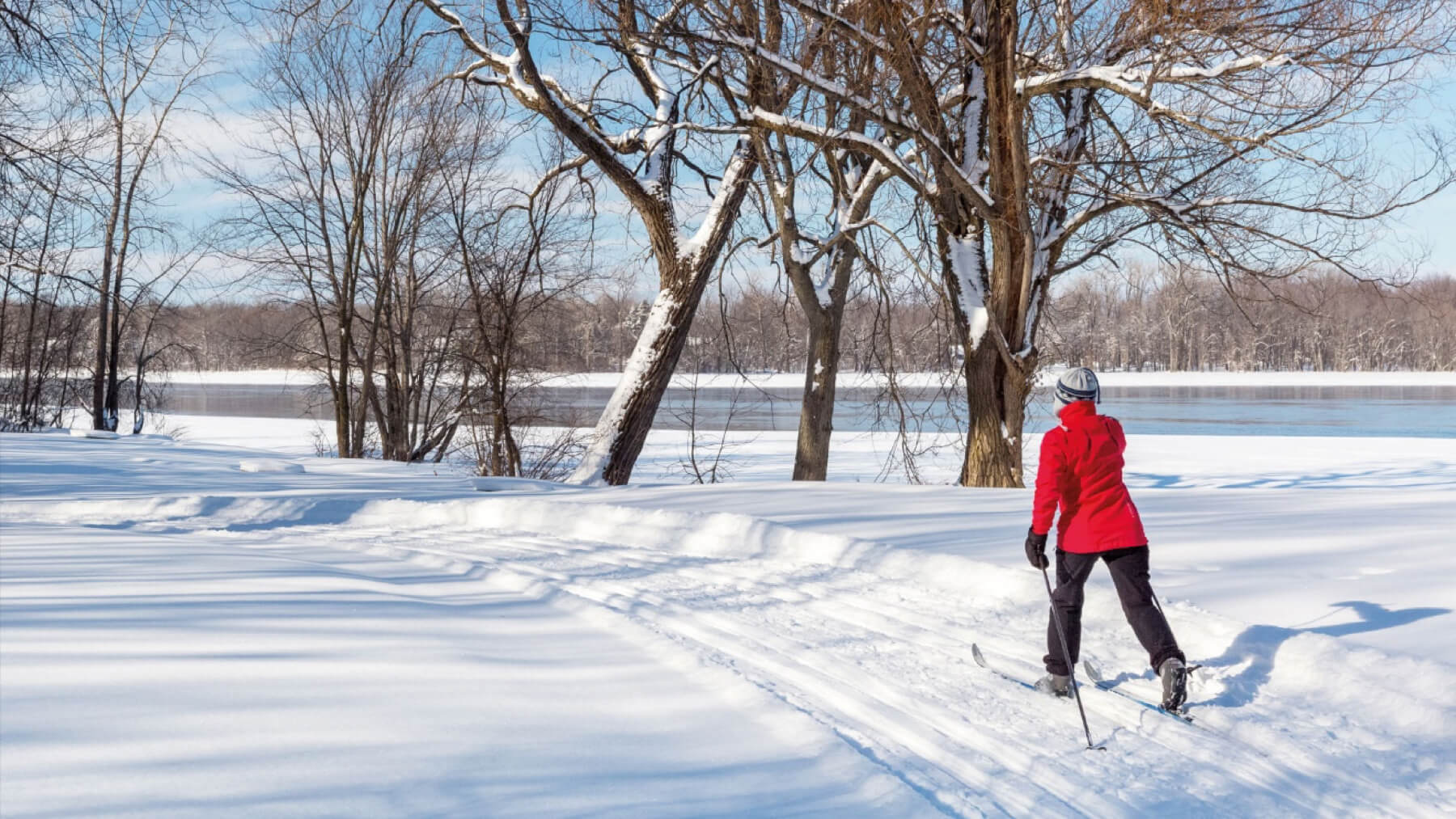 Credit: LBB Sport
Located in the West Island, this park is a must for all your winter fun. You can cross-country ski, snowshoe or walk their many trails, weather depending. Of course, there is a chalet where you can rent cross-country skis and sleds. There is a perfect hill for kids to use. If you're game, you can ski kite, I'm not sure I'm brave enough for that, but it sounds exhilarating. You won't get bored at Cap-Saint-Jacques.
5. Parc-nature du Bois-de-Liesse – 9432 Boul. Gouin O, Pierrefonds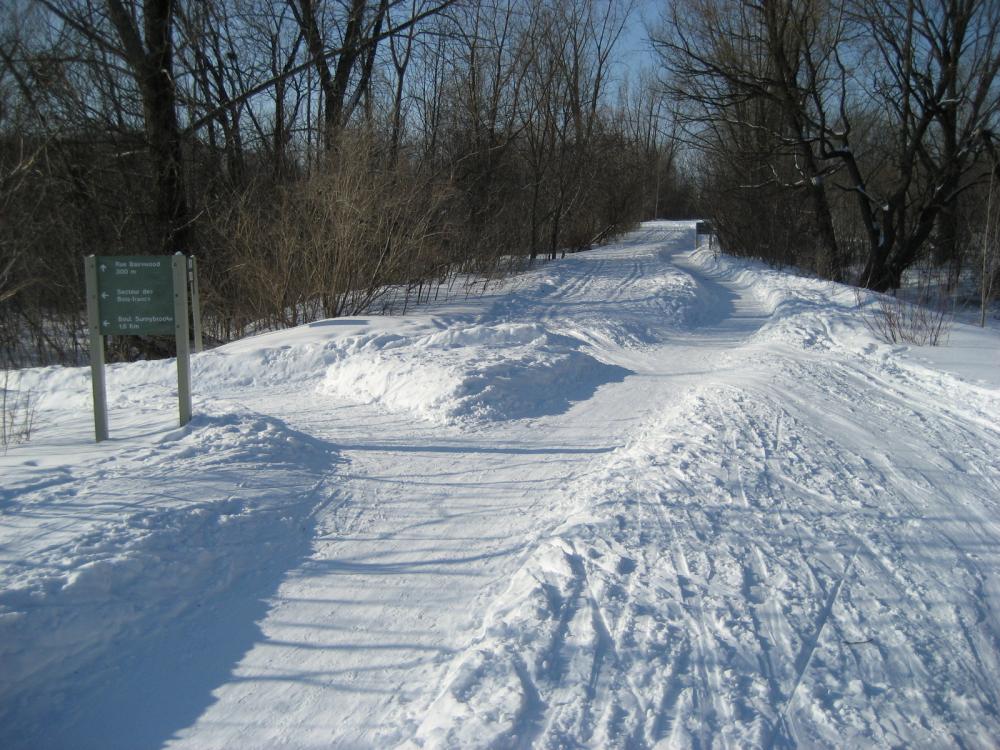 Credit: Basile Quebec
Another park located close to the city, this is a great place to bring the whole family. Home to a variety of different birds, in the winter you can observe them at any of the feeding stations found around the park. Pack a lunch and cross-country ski along the winding trails or toboggan down the hill with your crazy carpet. I can still remember racing my friends down the hill. After a fun-filled day outside, be sure to stop by their Visitor Information Centre to get warmed up by the fire.
6. Parc-Nature de la Pointe-aux-Prairies – 14905 rue Sherbrooke E, Montreal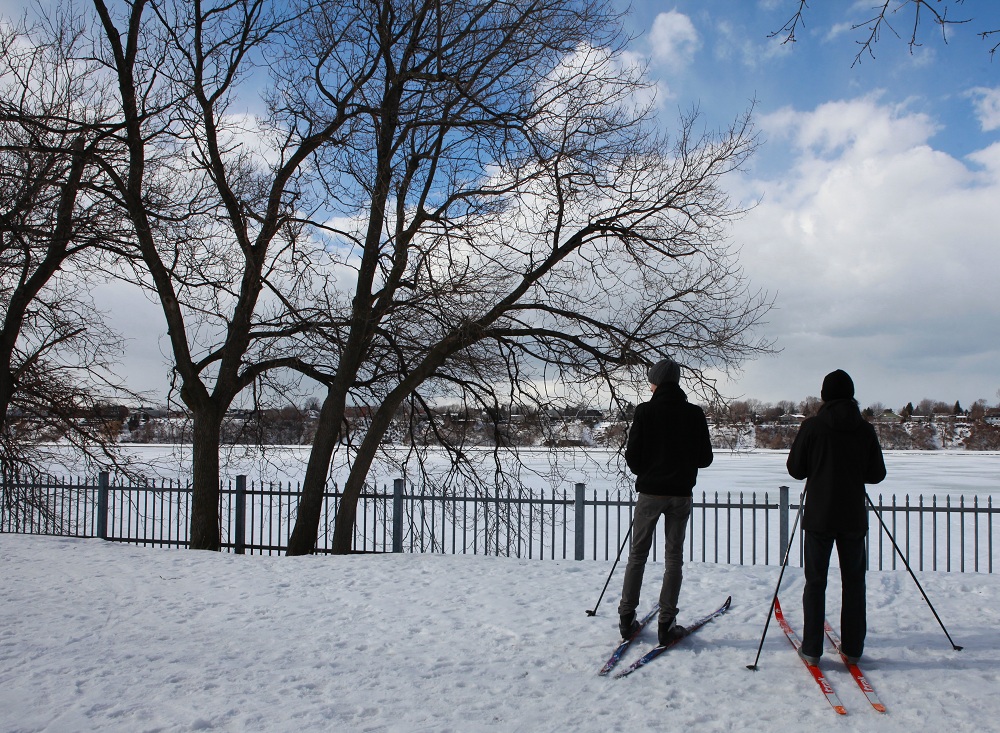 Credit: Magasine Portrait
Once winter lands, explore the park and discover all the fun you can have. Enjoy the paths reserved for cross-country skiing, snowshoeing or hiking, or take the kids out tobogganing. You could even take yourself tobogganing, let your inner kid out. They have over 10 kilometers of cross-country skiing trails for you to discover. What an awesome outdoor workout!
7. Centre de la nature – 901 Avenue du Parc, Laval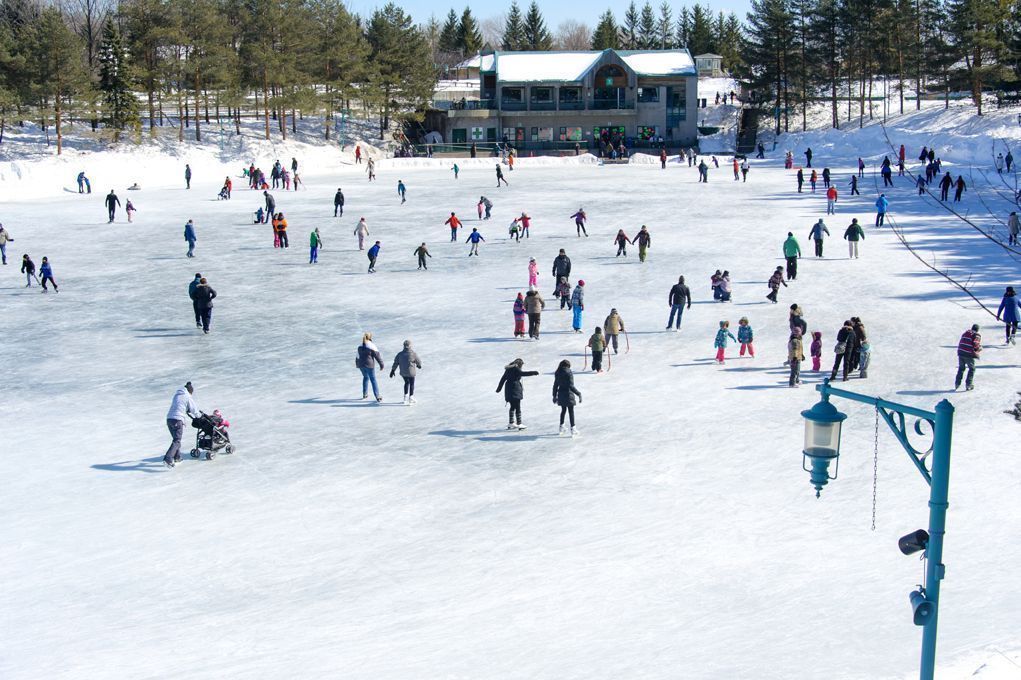 Credit: Tourisme Laval
This park is located just North of Montreal and offers a wide range of fun activities all winter long. The park recommends checking their website (updated daily) for weather conditions. The activities you can enjoy alone or with your friends and family include tubing, skating on the lake, playing open hockey, cross-country skiing, and so much more. You can rent equipment on site if needed (skates, tubes and cross-country skis) or enjoy a bite to eat at their restaurant or casse-croûte. I can't wait to see the park covered in snow!