With the cold weather upon us, we need to think of ways to stay warm while socializing and enjoying winter. Why not go for some hot chocolate with some friends? Here are a few delicious and charming places you should visit this holiday season or winter for the perfect hot chocolate:
1. Cacao 70 – 2087 Rue Sainte-Catherine O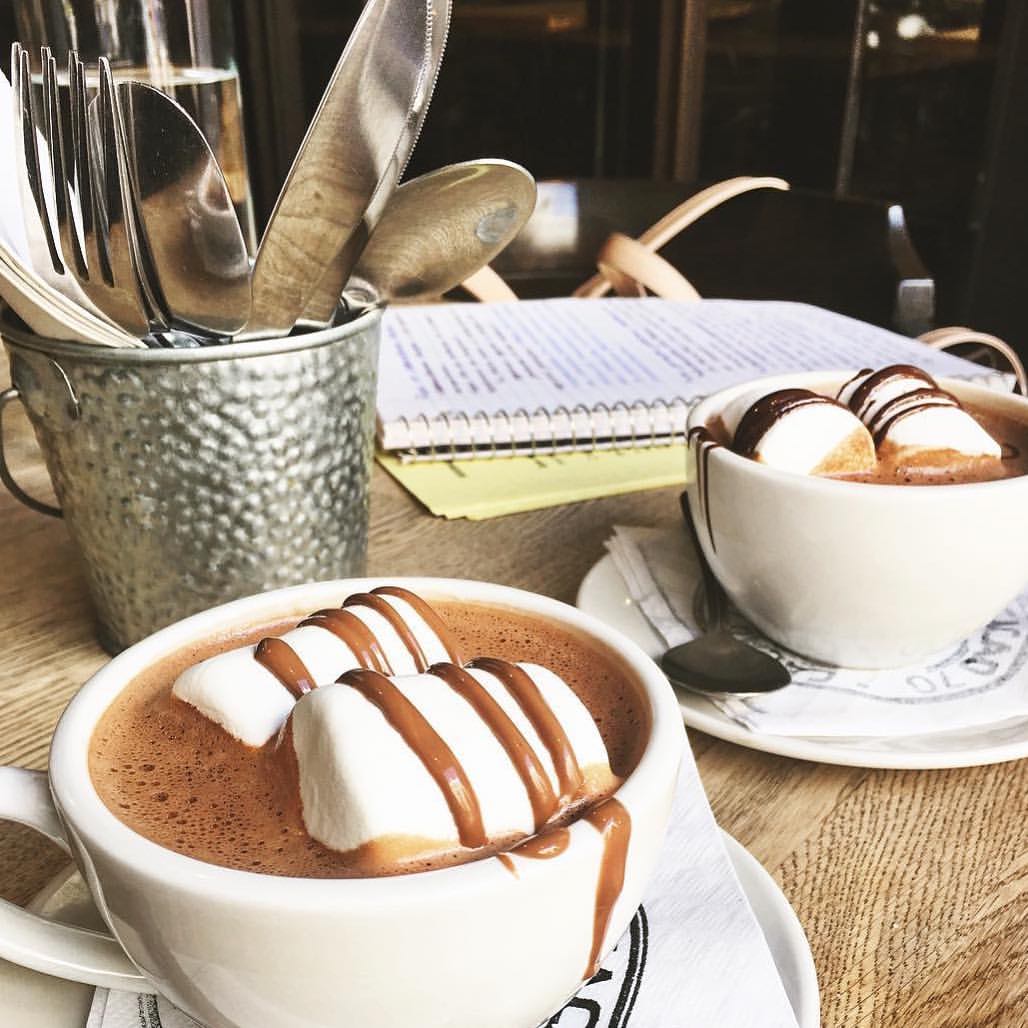 Credit: @paimbeault on IG
A classic spot to get dessert in Montreal, they of course have amazing hot chocolates on their menu. If you don't want to have something too heavy for dessert, why not opt for their Dark Chocolate Hot Cocoa or their Black Sesame Hot Cocoa. Made with quality ingredients, everyone at your table will be jealous of your drink.
2. Le Dépanneur Café – 206 Rue Bernard O
Located in the Mile End, Le Dépanneur Café offers a cozy environment where you can warm up with one of their hot chocolates. These are served with almost no sugar, which means you can adjust it to your taste. How awesome is that? They also have live music throughout the week. It's perfect place to spend your Sunday morning.
3. Les Chocolats de Chloé – 546 Ave Duluth E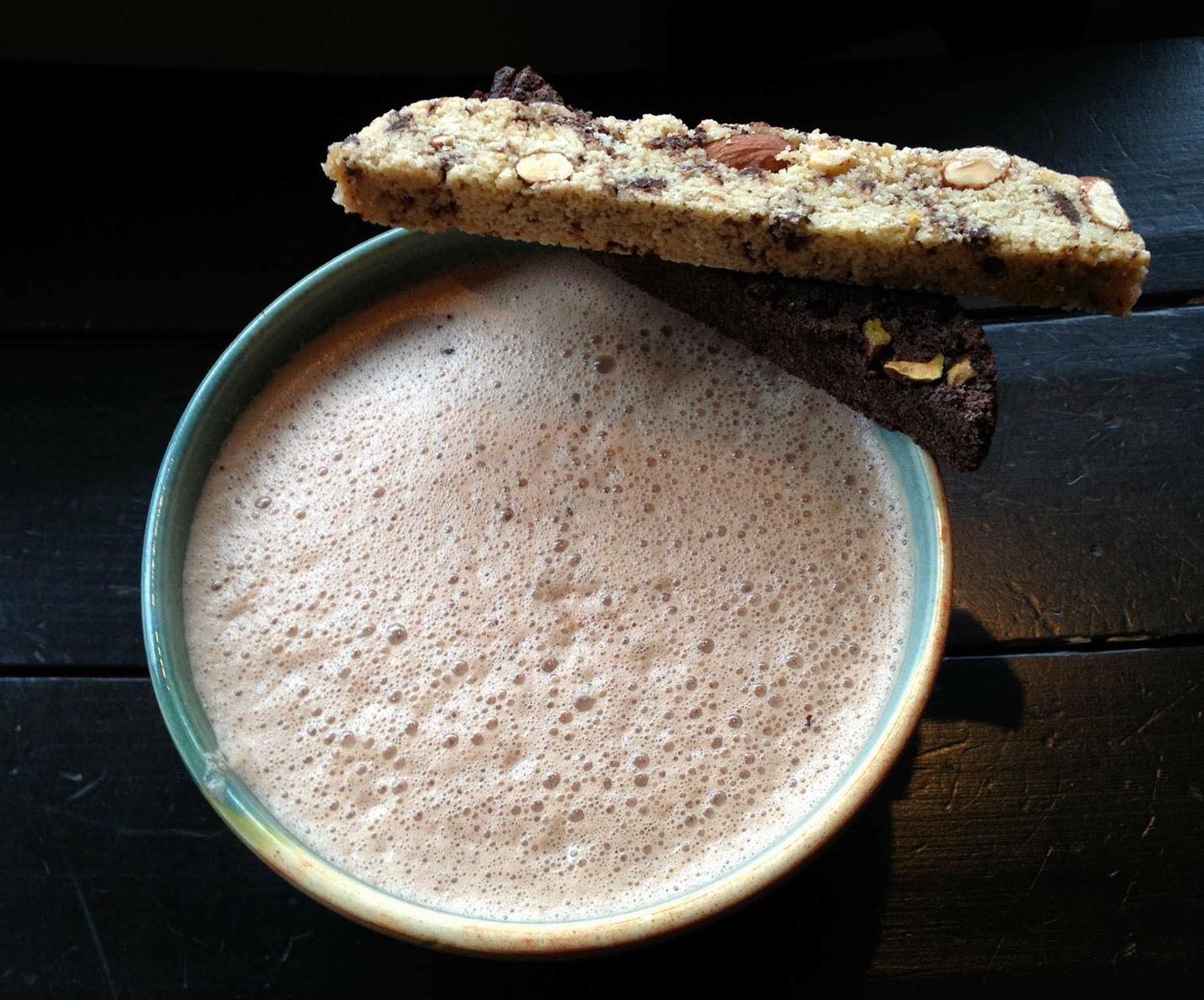 Crédit: Les Chocolats de Chloé
Les Chocolats de Chloé, it says it in the name – chocolate is their specialty. Committed to using ethically sourced chocolate, this shop is a definite must. While you are shopping their different chocolate products, be sure to try one of their hot chocolates. Remember to visit during the colder months because their hot chocolates are only available then.
4. Au Festin de Babette – 4085 Rue St Denis
Both a café and restaurant, Au Festin de Babette offers delicious French cuisine and amazing hot chocolates. Their menu offers hot cocoa made from either dark or white chocolate. Le Chai hot chocolate sounds wonderful: white chocolate with a hint of ginger, a sprinkle of cinnamon and cardamom. I am a chai tea lover, so I will definitely be this before the holidays.
5. Sophie Sucrée – 167 Ave des Pins E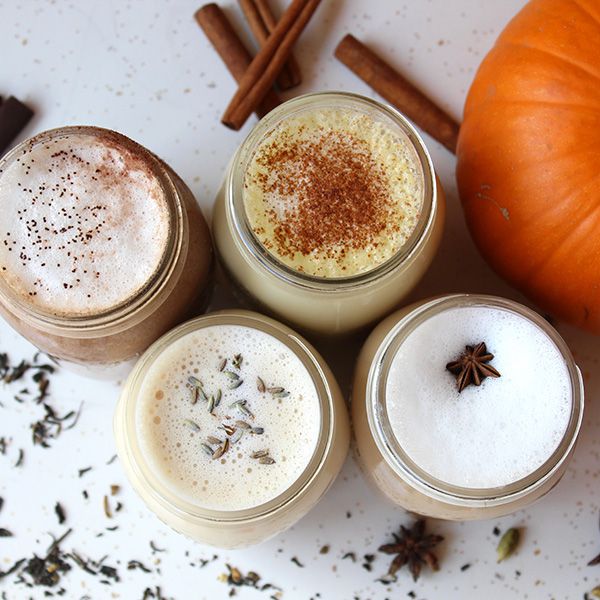 Credit: Eater Montreal
Sophie Sucrée is the perfect vegan pastry shop that also offers a deliciously creamy vegan hot chocolate. How wonderful does that sound? The shop uses coconut milk to give the drink the consistency and taste it needs. While you're there, be sure to try one of their pastries or order one of their cakes for your holiday party. If you want a preview of their winter pastry menu, visit their website. I'm looking forward to trying one of their seasonal hot chocolates!
6. C'ChôColat – 1255 Rue Bishop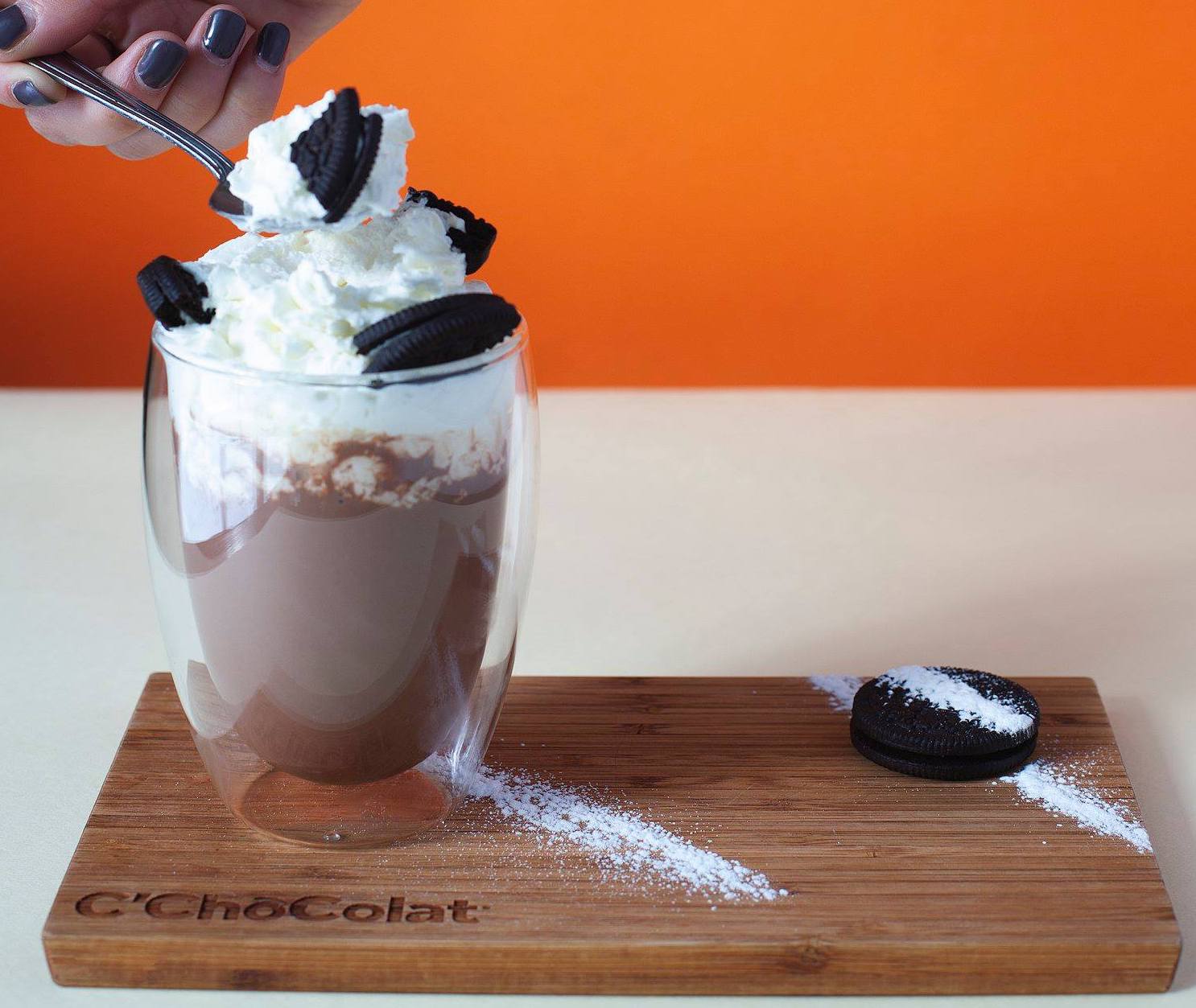 Credit: C'Chocolat
A chocolate enthusiast's dream, C'ChôColat offers a variety of chocolate desserts and beverages to choose from. Their menu includes a list of "Choctails" (sweet cocktails served with a piece of brownie) like the C'Caramel or the C'Royal. Choose from one of their six specialty hot chocolates or from their list of Mason jar milkshakes. I know I'll be having the C'ChocOreo when I visit this winter. What will you try?
7. Patrice Pâtissier – 2360 Rue Notre-Dame O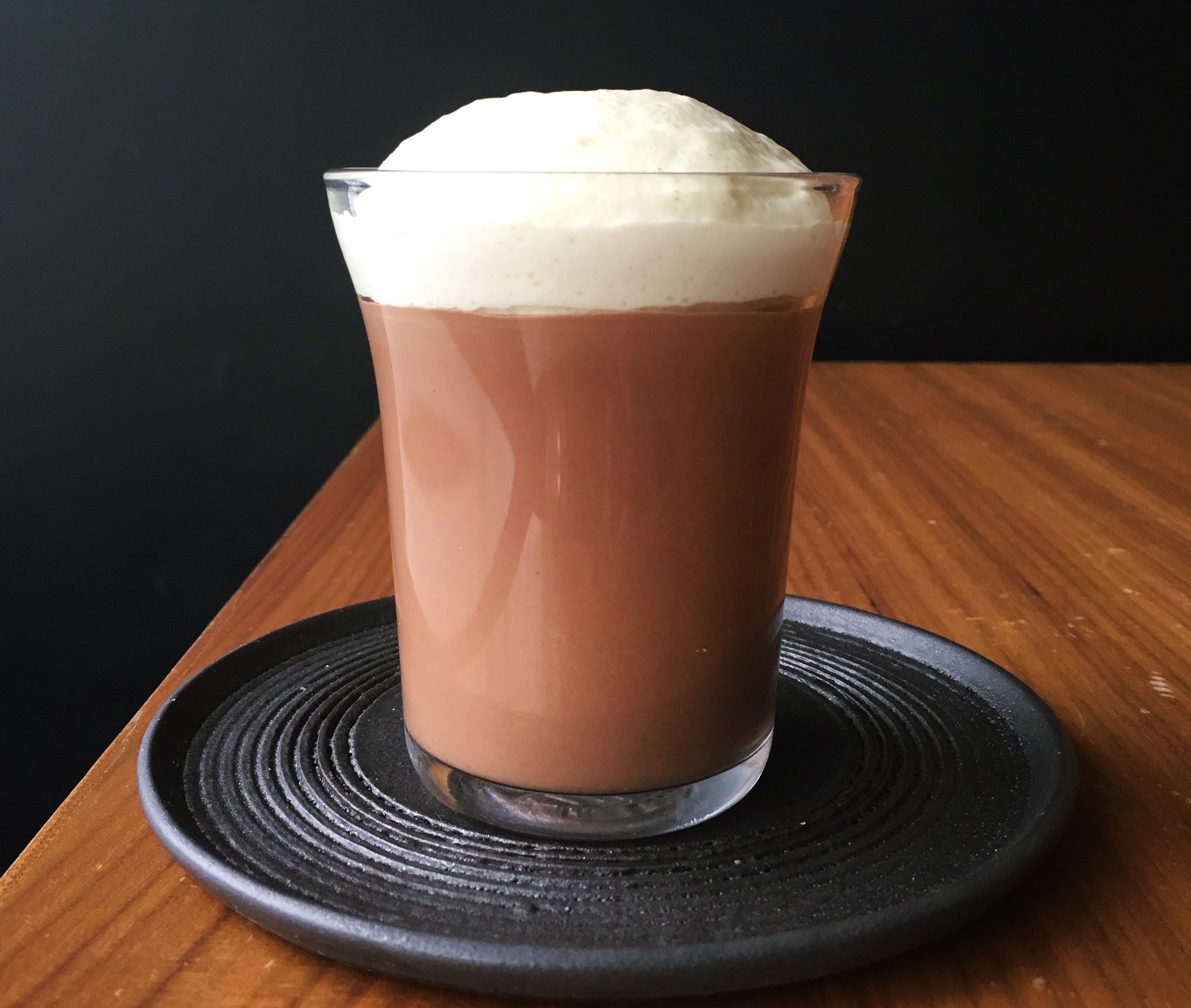 Crédit: Patrice Pâtissier
Best known for their delicious pastries, Patrce Pâtisser also offers an amazing hot chocolate. On the menu is a decadent, vanilla infused hot chocolate that you could pair with any of their fabulous pastries (an éclair, a scone, you name it). Be sure to add their caramel mousse topping to your drink, you don't want to miss out.