If you're like me, I sometimes find it hard to pick a retaurant for lunch or dinner that serves fresh and delicious food. It's especially hard in a city like Montréal where we're surrounded by so many amazing restaurants. Here's a list of seven delicious vegan or vegetarian restaurants you need to try: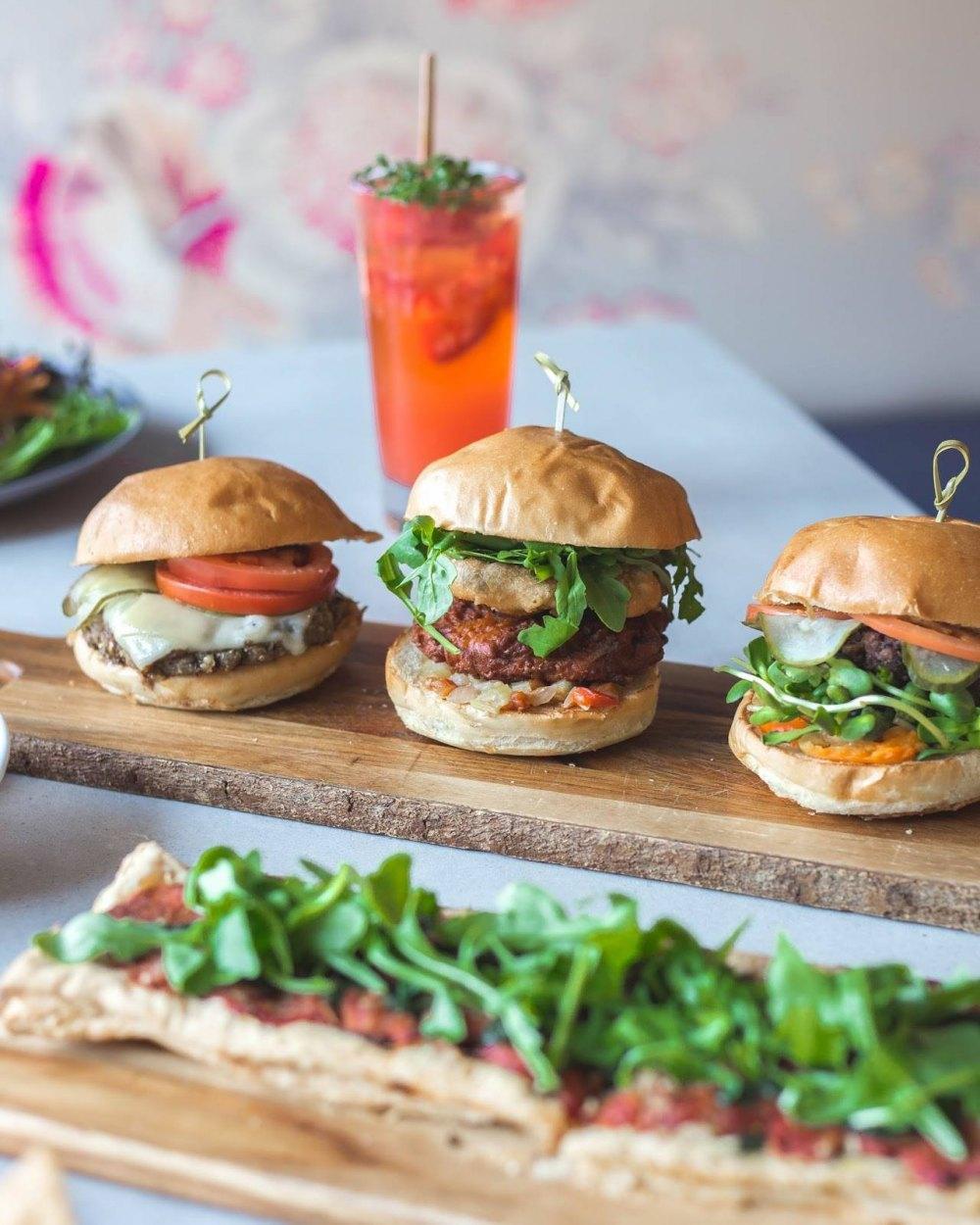 Credit: RestoMontreal
Lola Rosa is one of Montréal's staple vegetarian restaurants. They serve both vegetarian and vegan meals. Using their culinary expertise, Lola Rosa wants to show their customers that meat is not so essential. They have created a menu filled with comfort food that will make your taste buds water. If you go, definitely try their nachos! Make sure to open the little drawer under your table and read a few of the notes previous people left, and maybe leave one yourself.
2. Panthère verte - 2153 rue Mackay
With several locations around Montréal this is an easy go to place for lunch or dinner. They serve a variety of vegan sandwiches, bowls and desserts filled with good ingredients and flavours. It's a win win! Panthère verte is the perfect place to visit when you've been working or studying and need a good meal. The beauty of this place is that you can eat in or take it to go. It fits a busy schedule perfectly.
3. Aux vivres – 4896 rue Sherbrooke O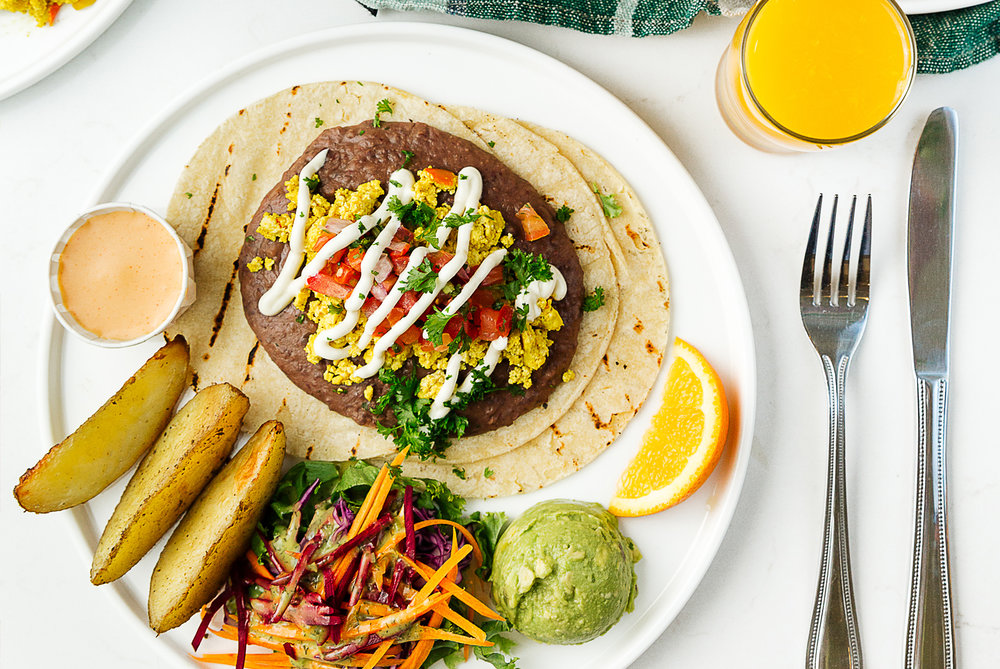 Credit: Aux Vivres
Aux vivres was the first vegan restaurant in Montréal. They have currently partnered with Trees for the Future and have pledged to plant a tree for every Dragon Bowl they sell. The menu offers dishes filled with amazing ingredients and flavours. They have a few locations around Montréal, but if you can't get to one, many health food stores also sell their products. I often go to Marché Tau and pick up my own Dragon Bowl (my favourite to-go salad).
4. Falafel St-Jacques – 345 rue Saint-Jacques
If you like falafels, then I highly recommend Falafel Saint-Jacques. They specialize in amazing middle eastern vegetarian cuisine. Almost everything is prepared on site, even their pitas. Using fresh ingredients, they offer a variety of sandwiches, salads, plates and desserts. Their falafel pita is one of my favourites in Montréal. If you're in the area, you should definitely drop in.
5. LOV – 1232 rue de la Montagne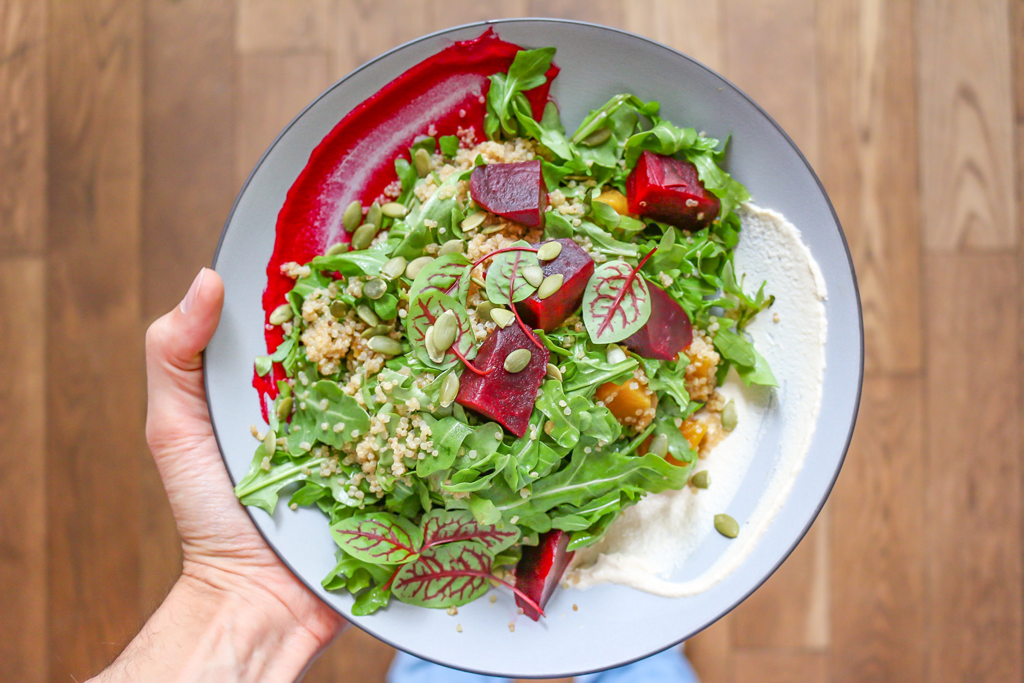 Credit: LOV
LOV is another great vegan restaurant in Montréal. The restaurant is gorgeous (make sure to take a picture for Instagram) and the food is wonderful. This place has a variety of cocktails with a twist like my personal favourite the kombucha mojito. They offer a day menu, an evening menu, and a brunch menu. Why not start your weekend with a delicious apple pancake or tofu benedict? If you go for brunch, be sure to try their vegan Bloody Caesar.
6. Invitation V – 201 rue Saint-Jacques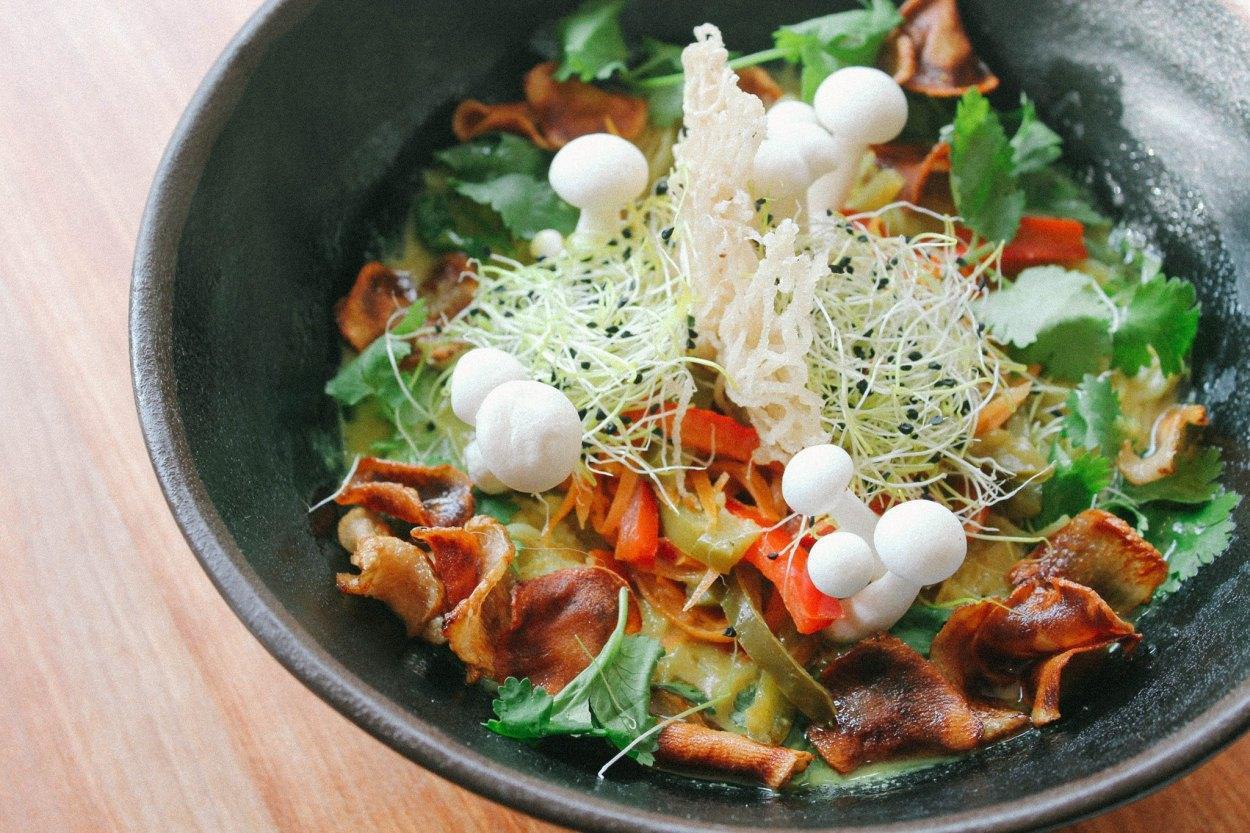 Credit: Invitation V
A tasty vegan restaurant that promotes a cruelty free lifestyle all while celebrating the flavours of the world. The products they use are local and organic. They offer a lunch menu, dinner menu and a brunch menu. Their menu also offers a variety of different options which reflects the chef's love for travel. I will definitely be trying the zucchini fritters and the maple and nut pie when I go.
7. Sushi Momo – 3609 rue Saint-Denis
One of the first of its kind, Sushi Momo specializes in vegan sushi and Japanese cuisine. They are constantly updating their menu with new creations that look delicious. They offer an à la carte menu and a "deals" menu – perfect if you're two or more. If you love sushi, I definitely recommend giving this place a try, who knows, maybe you'll realize you don't even miss the fish in your sushi.