If you're a student, then you know the grind that comes with midterms and finals. Every semester we get bombarded with a crazy amount of due dates, exams, and projects. What better way to get your study-on than to explore one (or more) of these lovely coffee shops around Montreal and treat yourself to a tasty cup of coffee – we all deserve it.
1. Café de Mercanti – 6128 Monkland Ave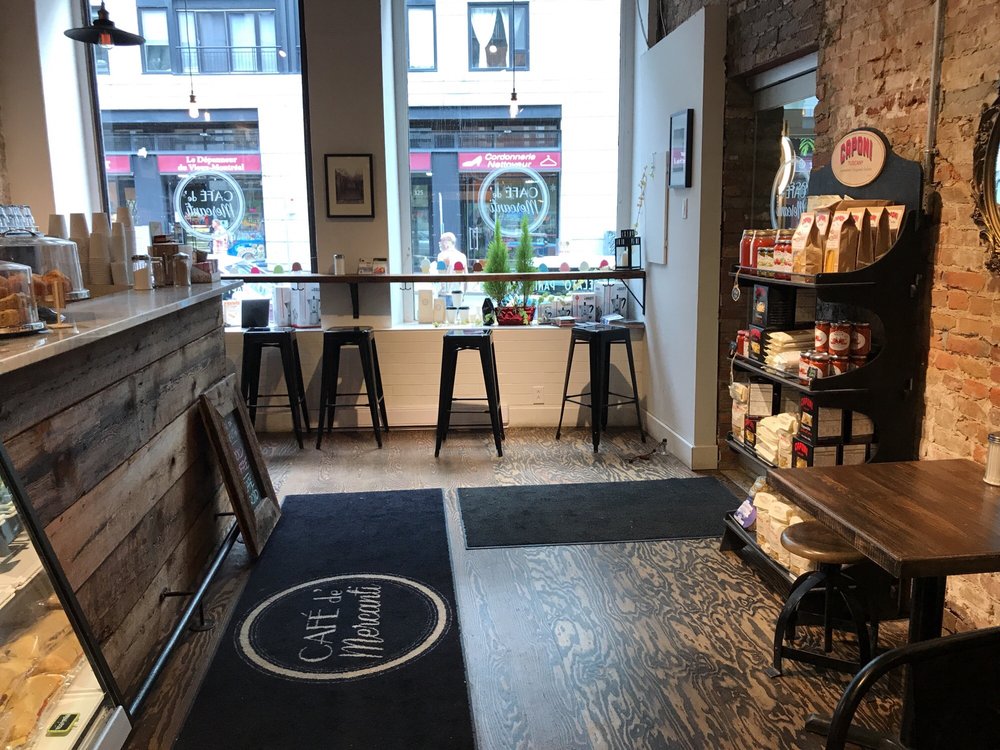 Credit: YELP
This Italian coffee shop is an NDG classic and may be exactly what you're looking for to get some schoolwork done. This is the perfect coffee shop to disconnect from the hustle and bustle as there is no Wi-Fi. This was intentional as the owner wanted his customers to interact with each other. This is why I think Café de Mercanti would be the perfect place for your next group project or literary essay. While you're there, enjoy the cozy atmosphere and the art on the walls.
2. Shaika Café – 5526 rue Sherbrooke Ouest
Another NDG classic, Shaika Café is a great spot to spend a few hours alone or with friends studying and getting some work done. They specialize in organic and fair-trade certified coffees, gourmet sandwiches, and a variety of delicious desserts. If you're looking for a distraction, Shaika Café has a variety of live music and events during the evening (Comedy Night on Tuesdays and Open Mic night on Wednesdays). You will definitely find me here studying and enjoying the different events.
3. Florence Café – 2425 rue Centre
A new coffee shop in the Point-Saint-Charles area and definitely one you want to visit. They offer a wide variety of coffees, pastries, and homemade ice cream (make sure to try one when you go, it won't disappoint). This is a great spot to get some work done and sip on a delicious drink. A new addition to their menu is their homemade donuts which look absolutely delicious (usually only available on weekends) and are at the top of my list of desserts to try.
4. La Finca café et bureau – 1067 rue de Bleury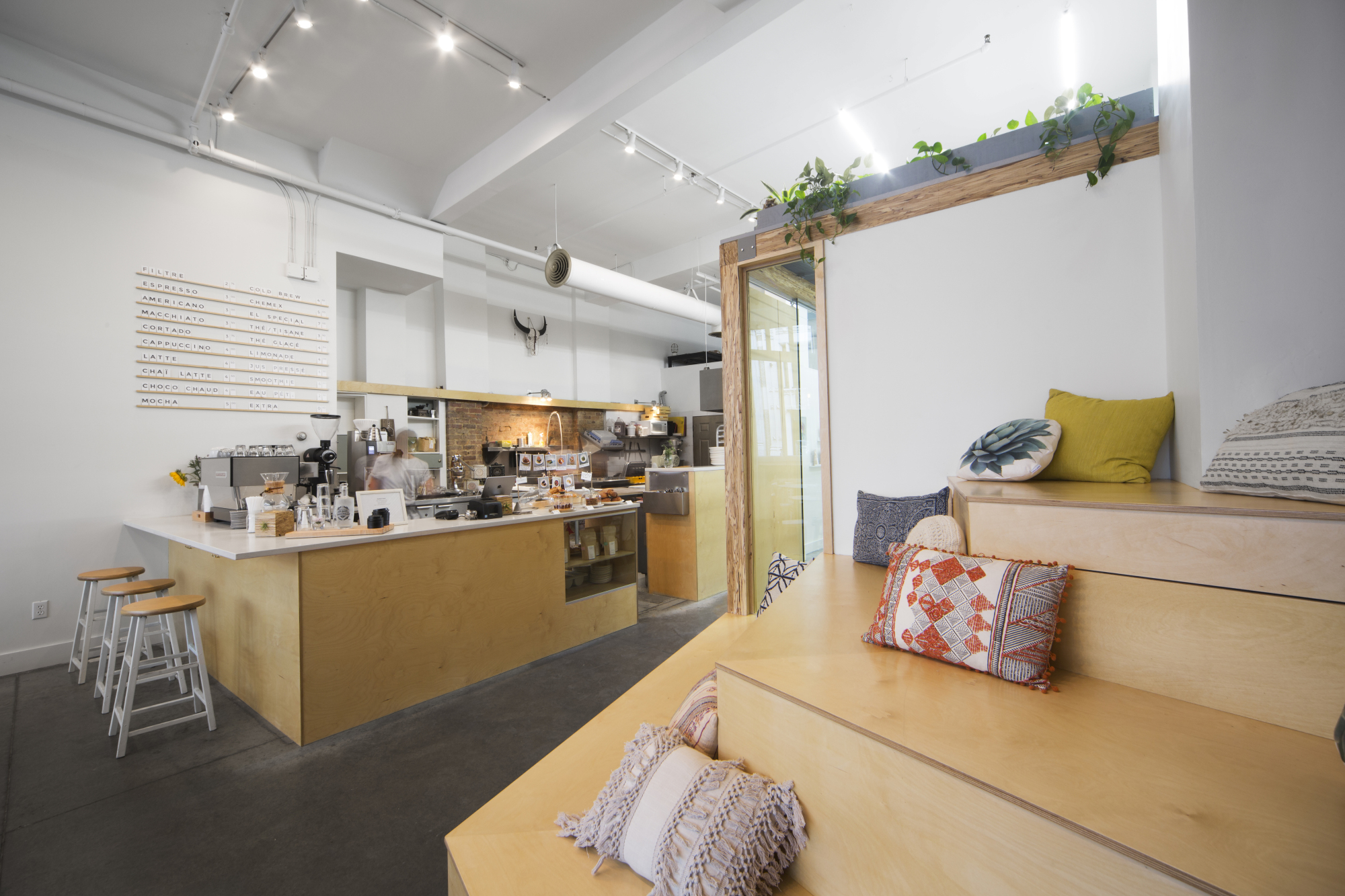 Credit: La Finca café et bureau
A coffee shop in the heart of downtown Montréal, La Finca offers quality coffee, delicious fresh and seasonal products and a lovely environment for students. Their open space is the perfect spot to study alone. They also have a room you can rent per hour for up to ten people – a great spot to finish a group project. If you don't feel like going to study but want to understand coffee and become an at-home barista, you can attend one of their workshops (more information is available on their website).
5. Café OSMO – 52 rue Sherbrooke Ouest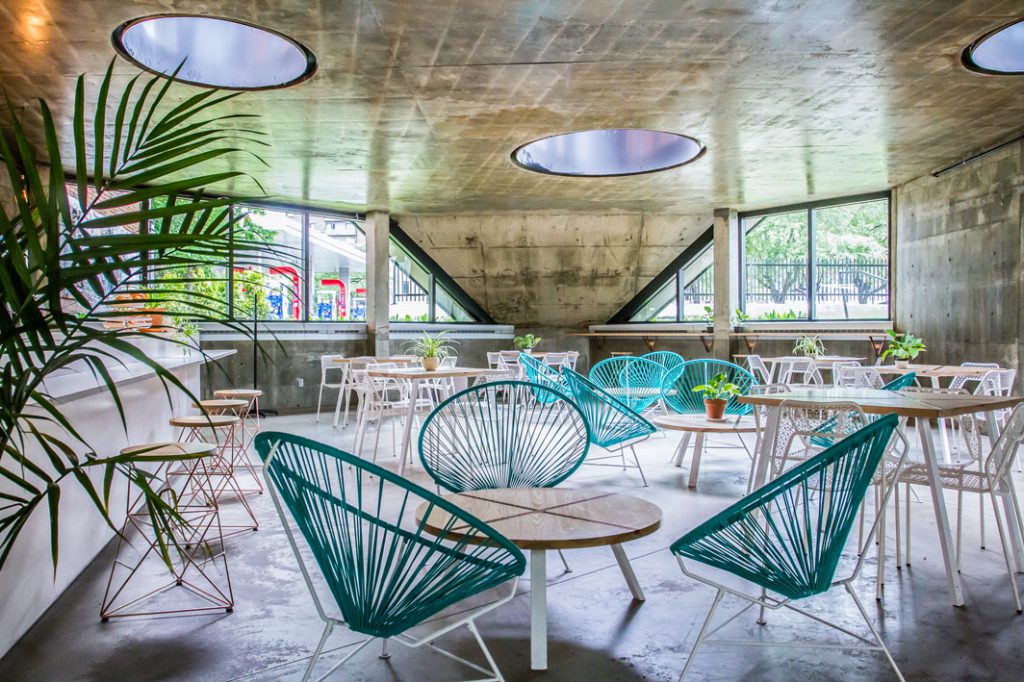 Credit: Café Osmo
If you like a minimalist and architecturally stunning studying environment, then Café OSMO is the place to go. They thrive on making sure their products are of quality and sourced through local producers. This is definitely an Instagram friendly coffee shop. Why not take a cute picture during your study break? I know I will.
6. Café Aunja – 1448 rue Sherbrooke Ouest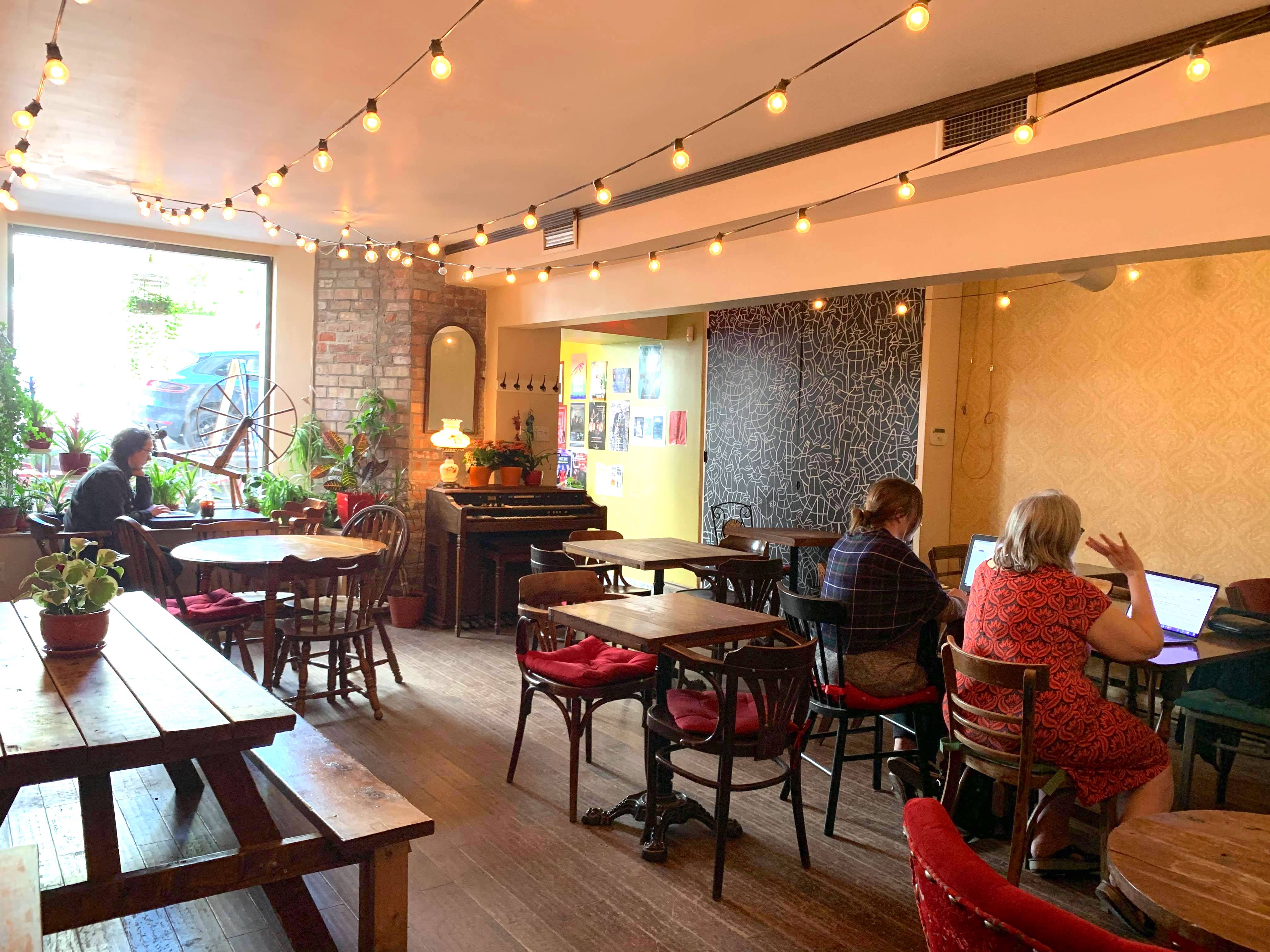 Credit: Lots A Space
Aunja which means there in Farsi, is an Iranian coffee and tea house. Everything is homemade: sandwiches, coffee and pastries. The space has beautiful Persian artwork decorating the walls keeping your mind and eyes busy during your study break. If you aren't a big fan of coffee, why not try one of their amazing teas like the Ginger tea or the Persian Fog (which sounds delicious).
7. Crew Collective Café - 360 St Jacques
This coffee shop offers a wide variety of services to make your experience that much better: open WiFi, plugs under all tables, comfy chairs and great coffee. You can choose to study in their common area or rent a space on their website for yourself or for a group. There's no excuse not to study. You can also order your drink or food through their website and have it brought to your table – talk about convenient. This is definitely a spot you won't want to miss during midterms or finals.