Pumpkins are a Halloween classic – from pumpkin pies to carving faces into them – there's no denying the fun they bring. This year, instead of going to the store to buy your pumpkins, why not pick one yourself at one of these farms? And while you're there, be sure to check the fun activities each farm offers for both children and adults.
1. La Ferme Quinn – 2495 Boul. Perrot, Notre-Dame-de-l'Île-Perrot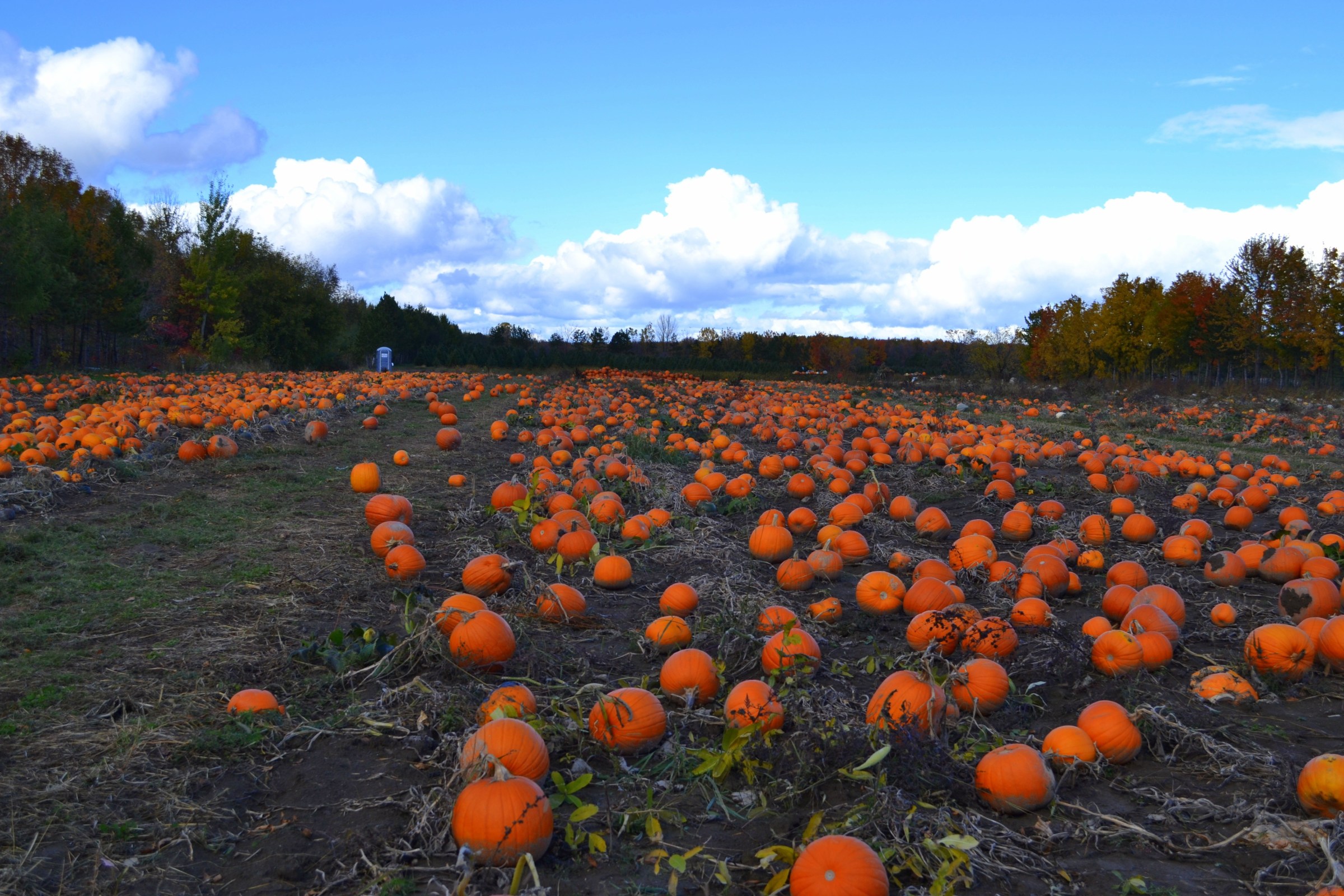 Credit: Quinn's Farm
A Montréal classic, I definitely spent some time here as a kid. They offer a variety of different pick your own throughout the summer and fall seasons including pumpkin picking. Picking is available from now through October along with many other family activities including their Fall Festival which happens weekends until October 14th. Be sure to check out their shop – it'll make your taste buds water. And while you're in there, try a pumpkin muffin, they are delicious.
2. Centre d'interprétation de la courge – 836 Chemin Principal, Saint-Joseph-du-Lac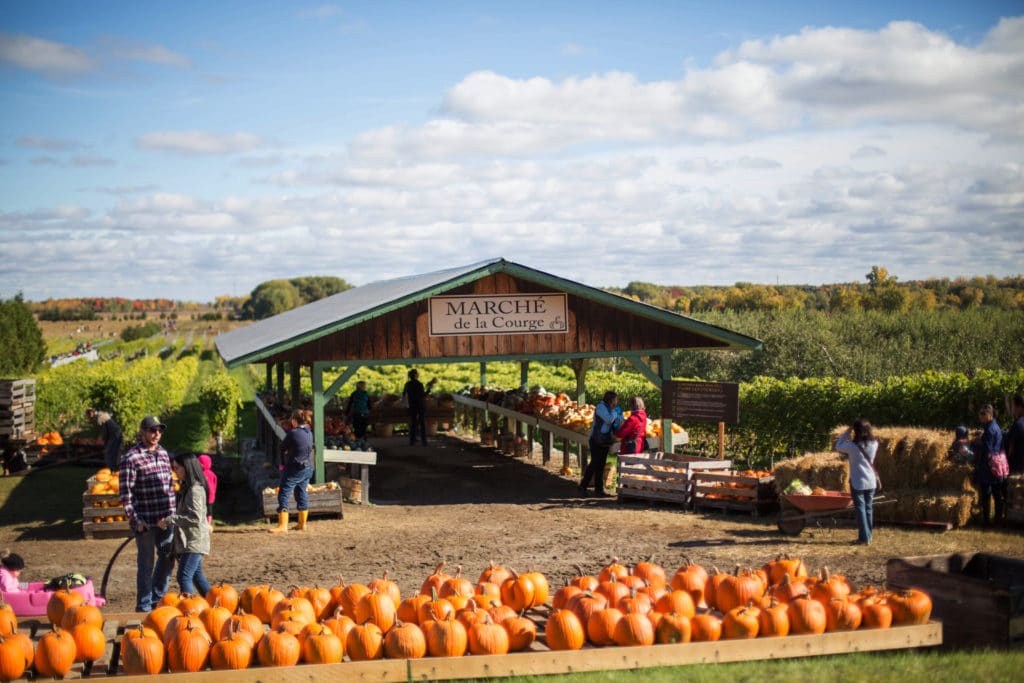 Credit: Le Cuisinomane
If you're into pumpkins and squashes, this is the place to visit. Rain or shine, they've got you covered with wheelbarrows available to help you carry your pickings and a market where you can buy pumpkins or squashes if you don't feel like getting messy in the fields. On Sundays (until October 20th), there's a live band you can listen to with the whole family. If you've got kids, don't worry, they have a game area with swings, slides and a tree house. Get your gloves out and start picking!
3. Les Citrouillards – 298 Chemin du Chicot, Saint-Eustache
Known as the kingdom of pumpkins and squashes, Les Citrouillards is guaranteed fun for everyone. On their website they recommend coming dressed up in costumes to experience an incredible day at their rustic farm. There's a garden market, trails, picnic area, mini farm and tractor rides. Don't forget your camera to take pictures of the Halloween decorations and the staff dressed up in Halloween costumes. If it rains, be sure to remember your rainboots.
4. Le Flanc Nord, Verger et cidrerie – 835 chemin Rouillard, Mont-Saint-Hilaire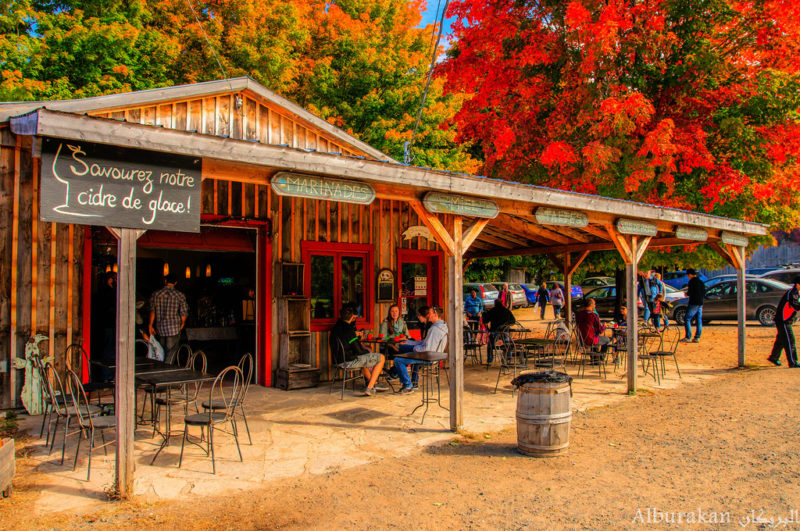 Credit: Alburakan
Don't be confused by the orchard and cidery in their name because not only do they have pumpkins, but they also have Pumpkin Nights for the last two weekends in October. You can pick pumpkins in costume in the company of witches. It'll sure make for a memorable evening with your friends and family. Be sure to dress warm and bring a flashlight. Of course, if you just want to pick a pumpkin, you can.
5. Log Cabin Orchard – 6121 Cabin Road, Osgoode, Ontario
Another amazing place in Ontario to do your pumpkin picking and explore the grounds. You can choose to pick your own in their fields or choose some that have already been picked. There's a mascot you could meet – Pumpking Pete – and a variety of foods to try (churros, tacos and baked goods). They also have a shop where you can buy goodies to bring home.
6. Verger Labonté – 2291 boul. Perrot, Notre-Dame-de-l'Île-Perrot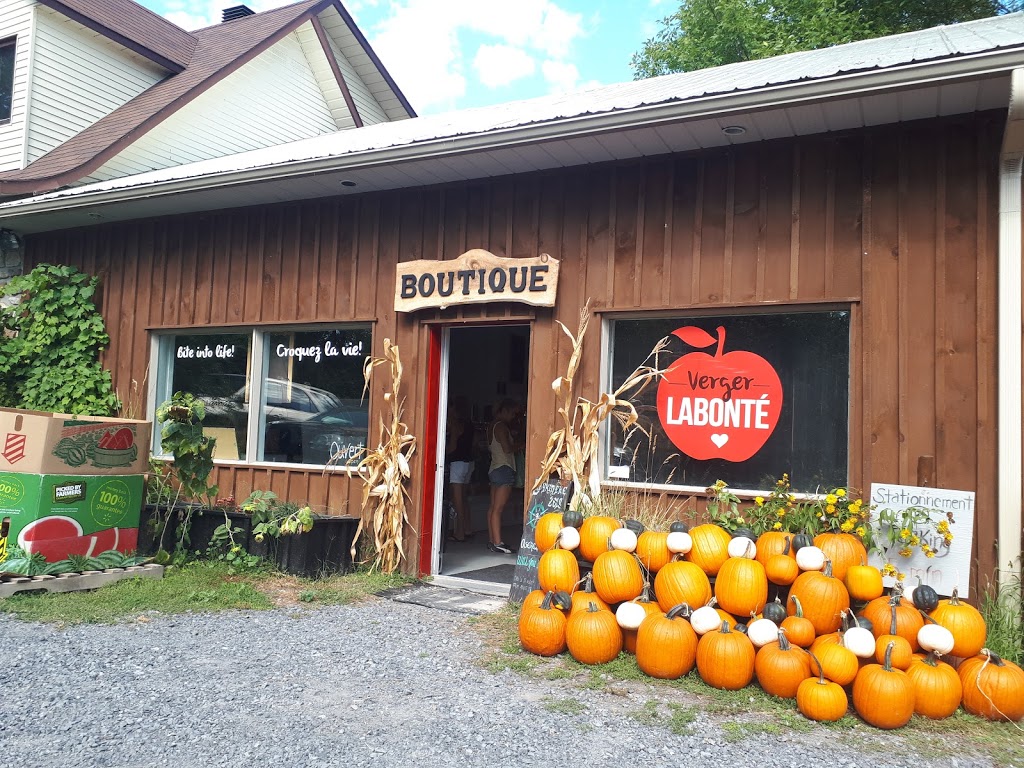 Crédit: Verger Labonté
Another classic near Montréal, they offer pumpkin picking that runs to the end of October. While you're there, check out one, or all three, of their corn mazes. The theme of this year's corn mazes is GALAXIA. Each maze has life size enigmas and a different interplanetary experience to discover. All three mazes look great. When you get home, be sure to check their website for recipes using pumpkin or squash.
7. Ouimet Farms Adventure – 63 Main St West, Vankleek Hill, Ontario
Although the farm is in Ontario, it's less than an hour and a half drive. Pick your own pumpkin starts September 28th and goes on until October 20th. You can visit the farm Saturdays and Sundays from 10a.m. to 6p.m. Pumpkin picking isn't the only activity they offer. They have a huge corn maze, a wagon ride and a FunZone with jumping pillows and ziplines. This fun-filled pumpkin picking farm is sure on my list of places to visit this fall.