Now that september has arrived we try to enjoy what's left of summer. Lucky for us, apple picking is an activity fun for all ages that begins in September and goes on until the end of October. Montreal is also a city surrounded by a variety of orchards less than an hour away – traffic aside. This makes it an ideal weekend activity, away from the hustle and bustle of the city! We have gathered some of the best orchards to choose from for your next apple picking outing:
1. La Ferme Quinn – 2495 Boulevard Perrot, Notre-Dame-de-l'Île-Perrot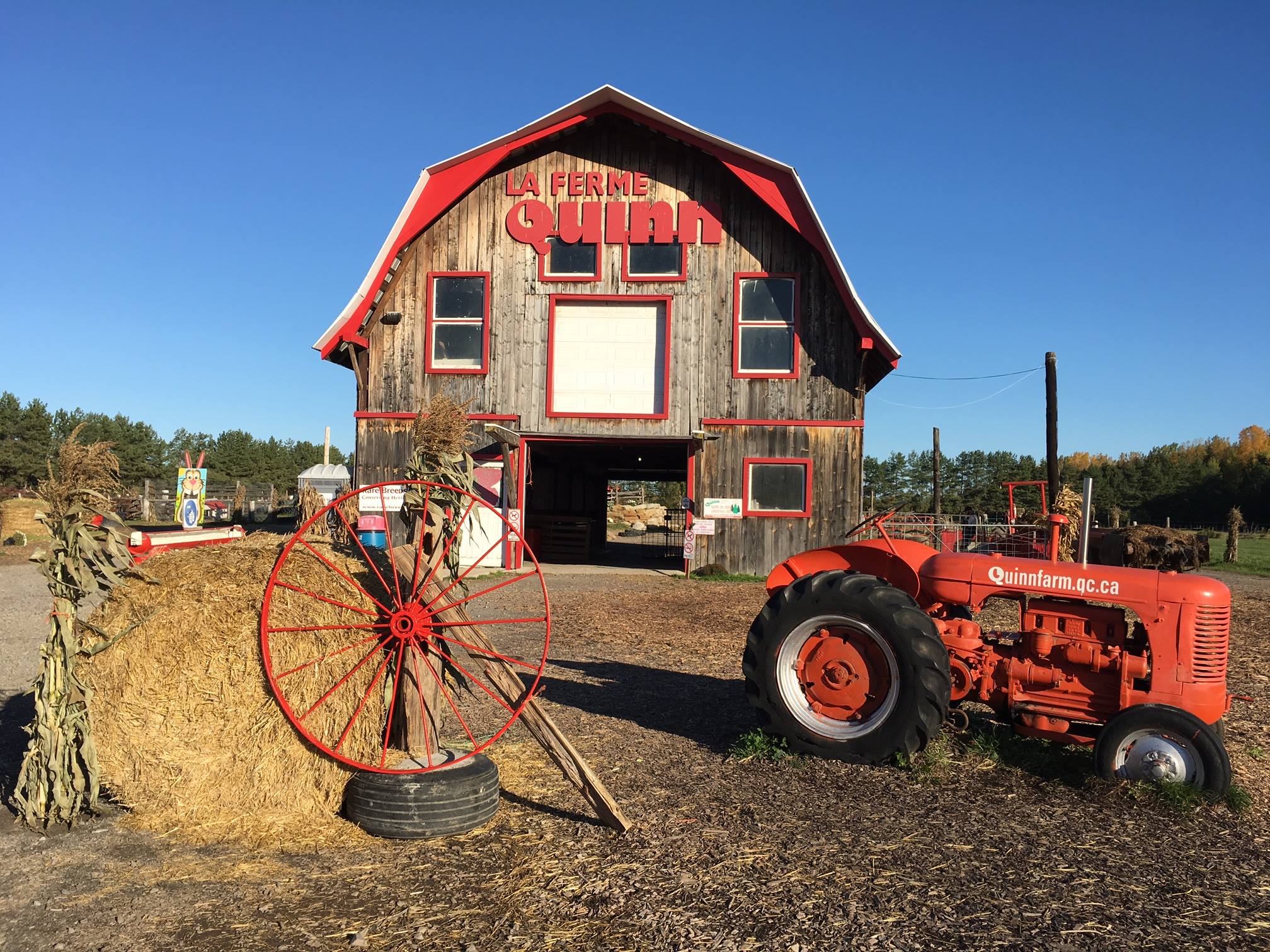 La Ferme Quinn is located in Notre-Dame-de-l'Île-Perrot, and is a great farm to get your apple-picking on. On site, you can enjoy tasty treats like their apple muffins available in their shop, or visit their super cute animal farm. A new play area is now available for the kids with a straw castle, a slide, a tire pyramid, and much more!
2. Jude-Pomme – 223 Rang Sainte-Sophie, Oka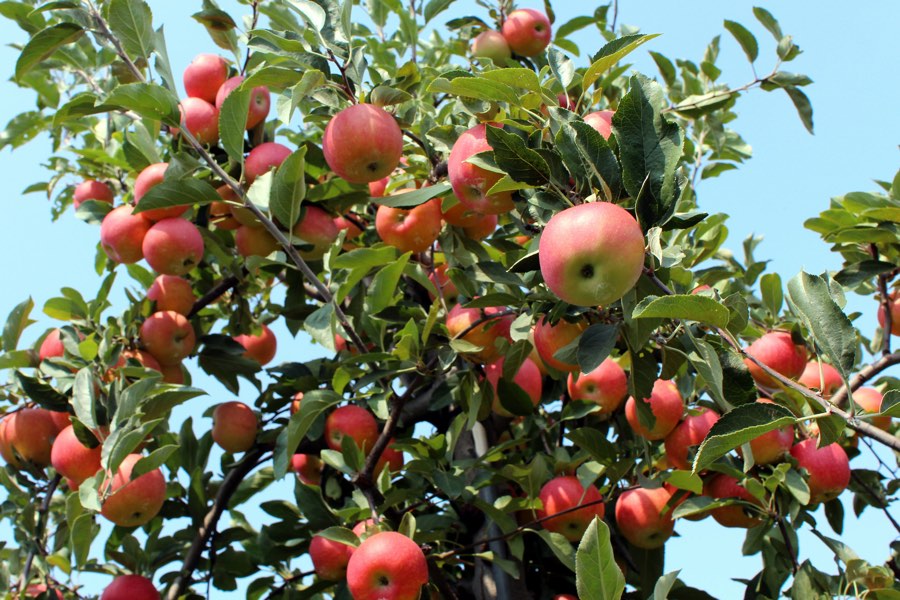 Located in Oka, this orchard is guaranteed fun for the entire family! Their guides will take you through the orchard and show you the different types of apples you can pick. You can also enjoy a tractor ride that takes you to a picnic area or enjoy a walk along their different paths. Before you leave, be sure to stop in at "Boutique à Jude" where you can enjoy an amazing tasting of their products.
3. Verger Lacroix et Cidrerie – 649 Chemin Principal, Saint-Joseph-du-Lac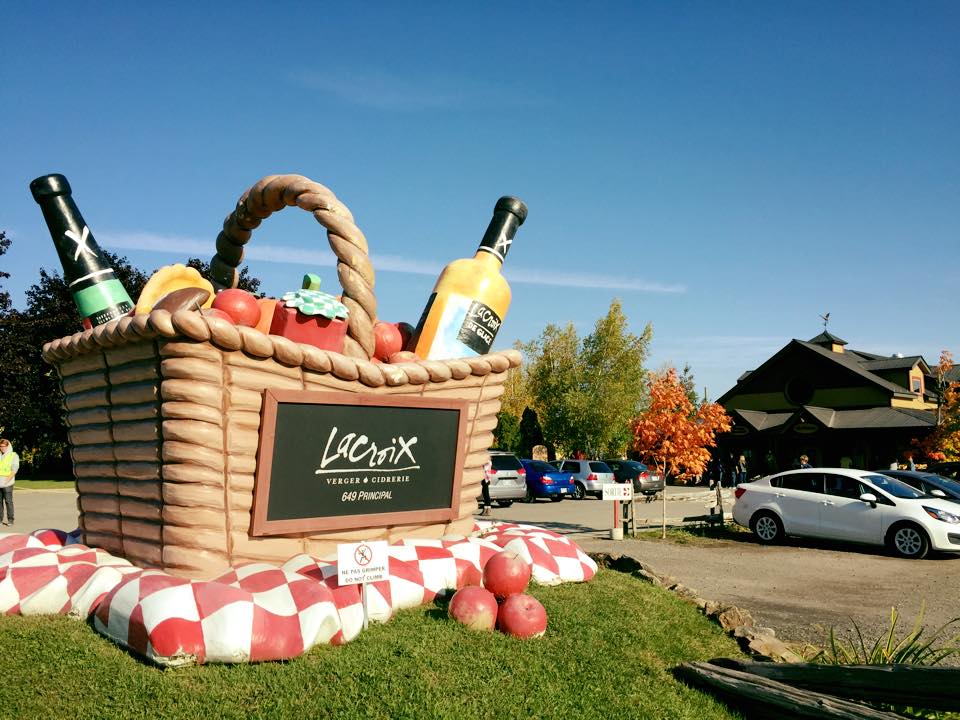 The Verger Lacroix et Cidrerie offers apple picking and delicious crafted ciders. It's also the first to give customers a biodegradable bag for picking (genius). Of course, they have a variety of apples to pick including a crowd favourite: the HoneyCrisp – available for picking at the end of September. For kids, they offer a maze, and a small animal farm. For adults, they have a variety of fire ciders, ice ciders, and sparkling ciders to enjoy (and believe me you'll want to try them all!). They also offers their delicious products in their shop (ciders, apple juice, BBQ sauce, and more).
4. Les Vergers Lafrance – 1473 Chemin Principal, Saint Joseph-du-Lac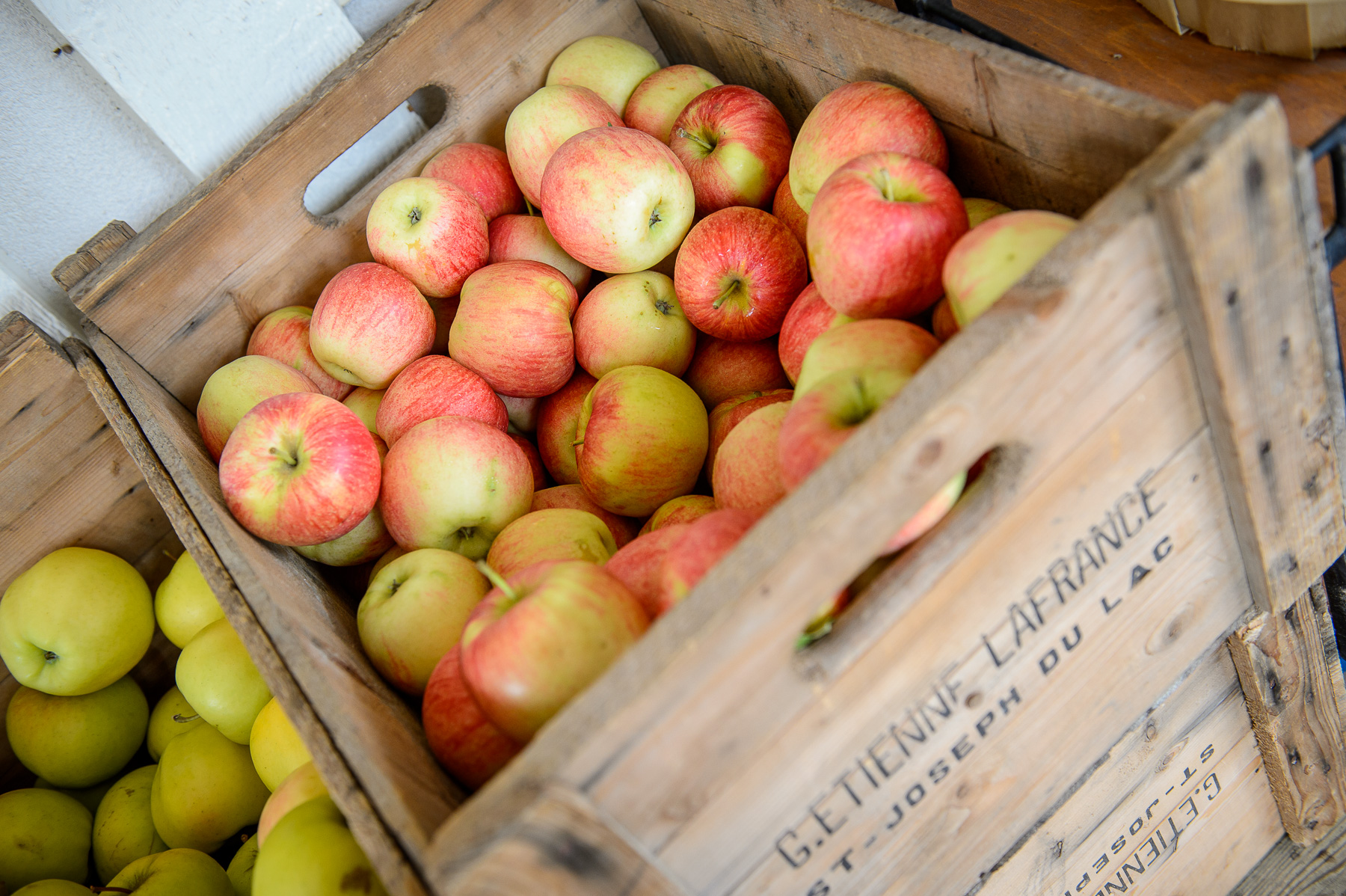 Les vergers Lafrance is an orchard and cidery located less than 50 minutes from the city. Vergers Lafrance offers a wide selection to choose from at the beginning of September up until mid-October. On weekdays you can enjoy their boutique, pastry shop and of course, their cider house. On the weekend, you will find on-site animation, a small market with local products, and a pancake and hot-dog kiosk...absolutely delicious! Be sure to check out their different spirits in their distillery where owner, Eric Lafrance, recently acquired a Stupfler still.
5. Le Verger Gibouleau – 3675 Av des Perron, Laval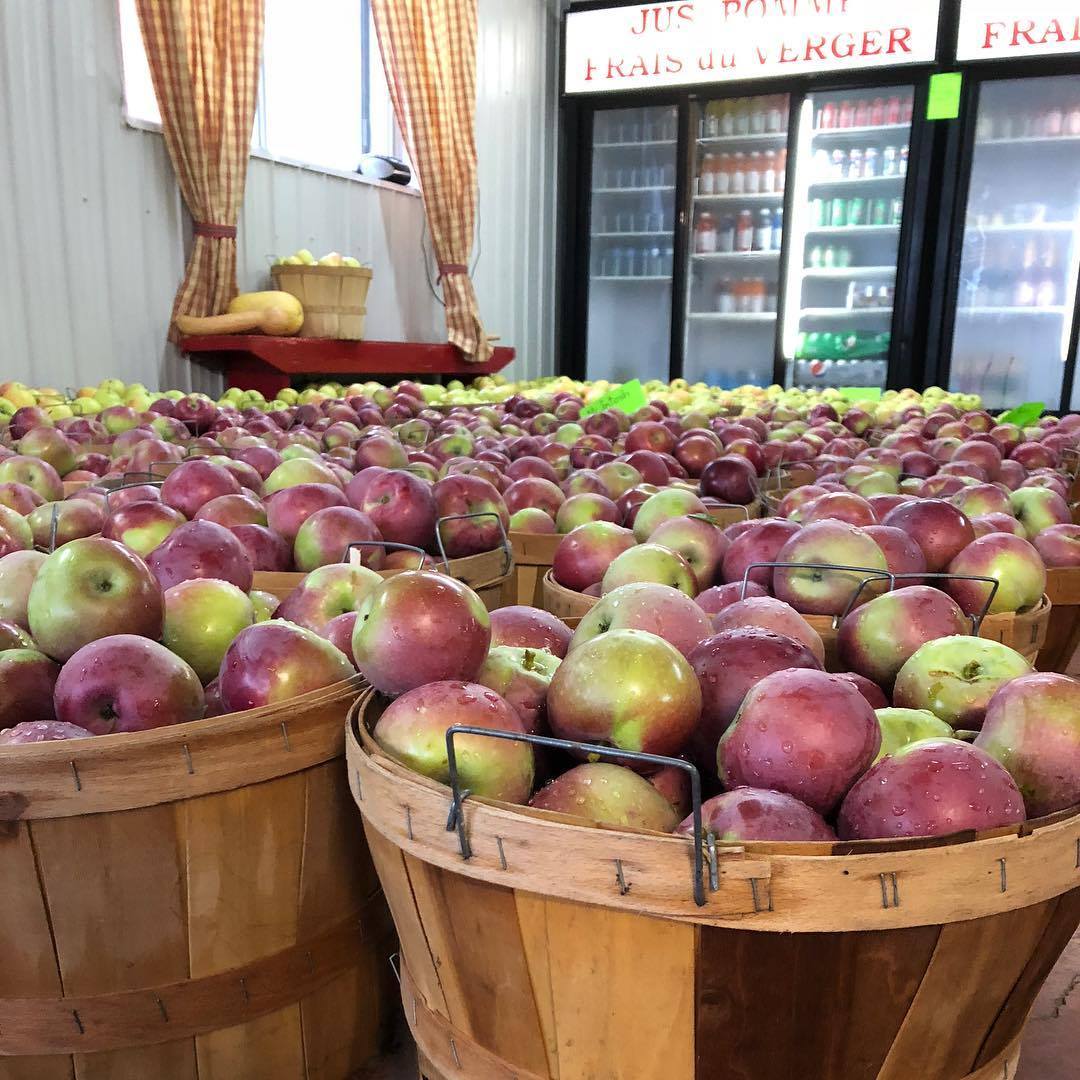 Verger Gibouleau is in Laval and is the closest to Montreal. Their picking begins goes on until the end of October, weather permitting. From Labour Day weekend until the third weekend in October, they offer tractor rides around the orchard. They also have delicious apple donuts to eat there or bring home. If you want to bring a lunch, you will find a picnic area available on site! Dogs are also allowed! How cool is this? Apple picking with our furry friends!
6. Verger La Tête Dans Les Pommes - 1673 Chemin Principal, Saint-Joseph-du-Lac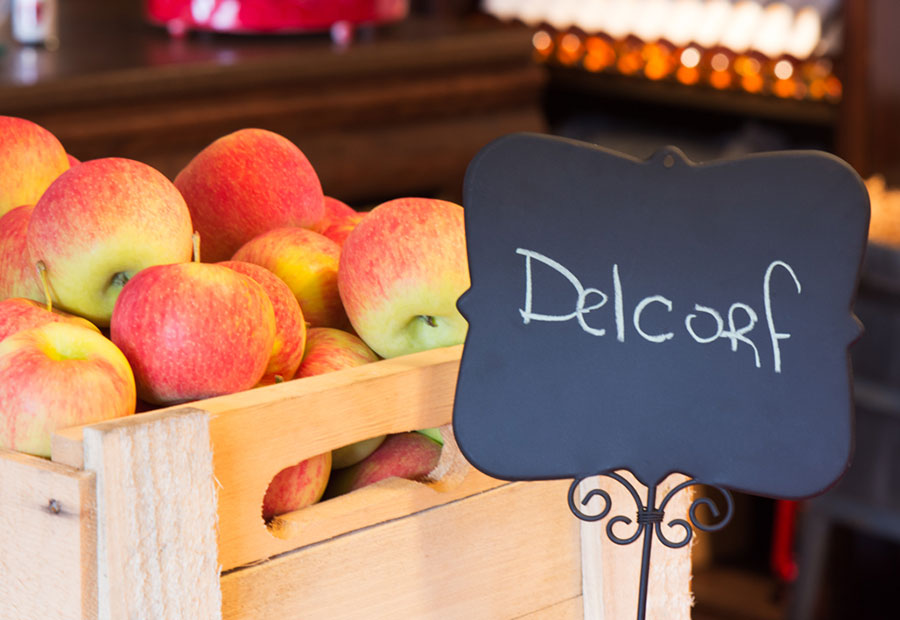 With plenty of family activities to choose from, you can partake in their activities like tractor rides or a show with Marie Quatre Pommes. You have to visit the Village de Coccipom. Their apple picking season runs until October 20th.
7. Verger Labonté - 2291 Boul Perrot - Notre-Dame-de-l'île-Perrot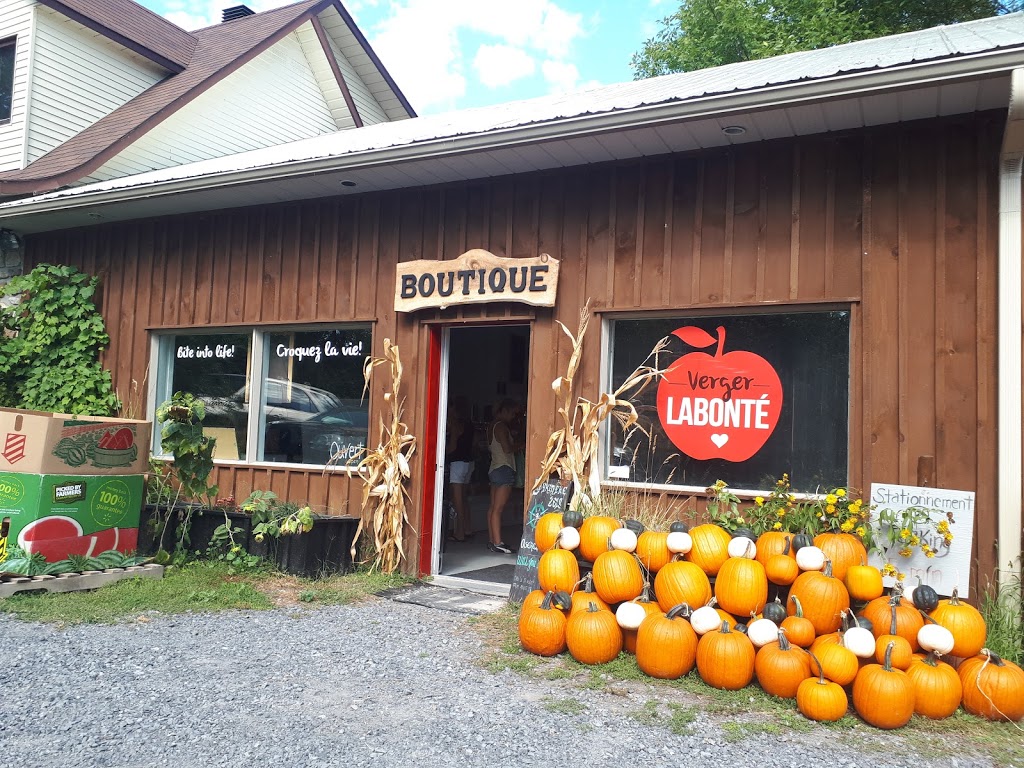 Verger Labonté offers an amazing corn maze and the cutest bistro on site. Be sure to give them a visit with your family. Verger Labonté is located only 25 minutes away from Montreal.
Where will you be going apple picking this year? Tell us in the comments below!