Located in the heart of Montreal's beloved Old Port stands the beautiful Montreal Science Centre. You can easily recognize its large science-inspired statues right outside its doors.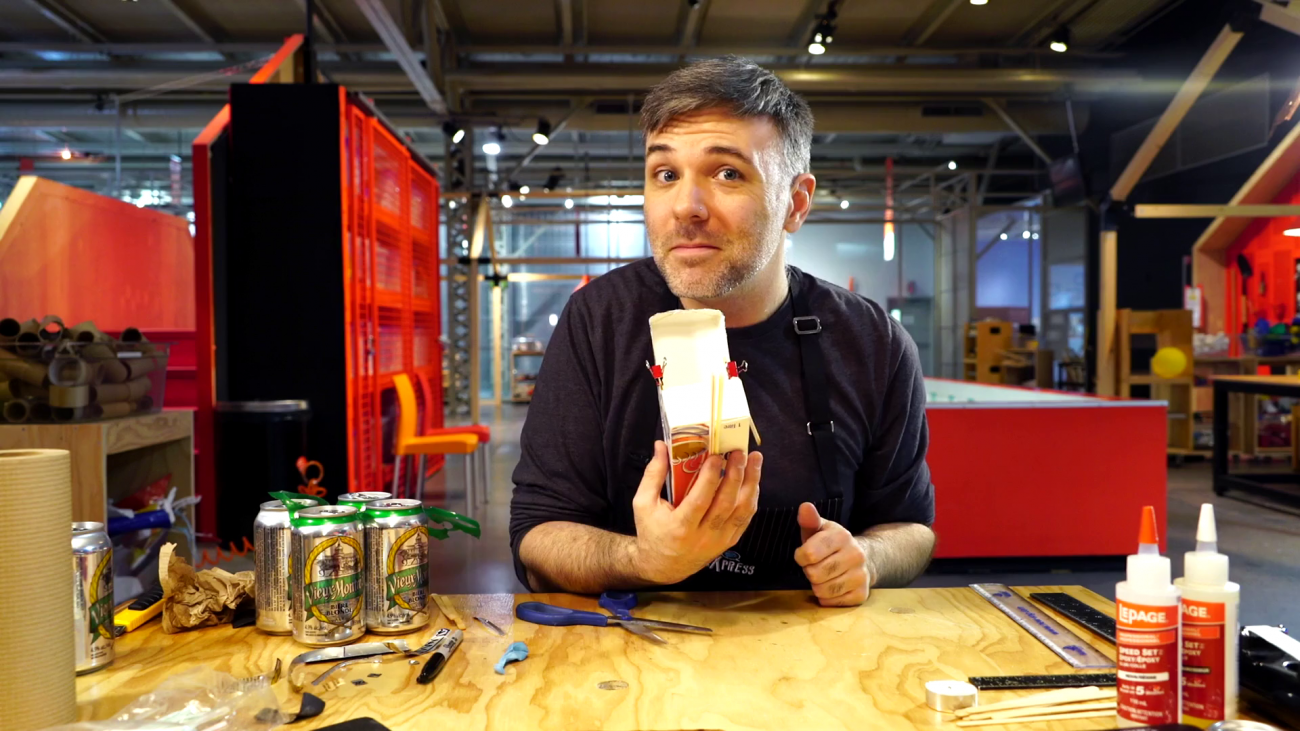 Credit: Montreal Science Centre
The museum was established in 2000 as the "iSci Centre." In 2002, it changed its name to the "Montreal Science Centre," and transformed to become the establishment we know today. Of course, with the global Covid pandemic, the Museum quickly shut its doors to ensure the safety of their staff and visitors.
Montrealers, no fret! The Montreal Science Centre has awesome resources to keep you busy during the quarantine period. On their website, they have a Games & Experiments section. These interactive activities are a great way to keep your little ones occupied - plus, they double as learning tools, which is always a huge plus!
Here are a few that caught our eyes: The SciencExpress page allows users to "experiment, create and participate!" Each section has tons of ideas on how you can experiment, create and participate from the comfort of your own home. We love the idea of experimenting with bubbles, electricity and temperature! In the "Create" section, users are encouraged to create things that fly, roll, float, etc.
Climate Tactics is a game on the Museum's "Games & Experiments" website. It's super interactive and teaches all about climate change and our impact on the environment. There's so much more to explore on the Museum's website! From Truth or Lie games to a virtual exposition on the Old Port of Montreal, there's a little something for everyone.