As the world navigates a "new normal," businesses and organizations are re-strategizing their services to keep customers and employees as safe as possible.
Time Out Market Montreal made its debut in the Eaton's Centre in 2019. Safe to say, its opening was a hit! Montrealers constantly praised its impressive roster of restaurants, making Time Out Market's opening year a huge success.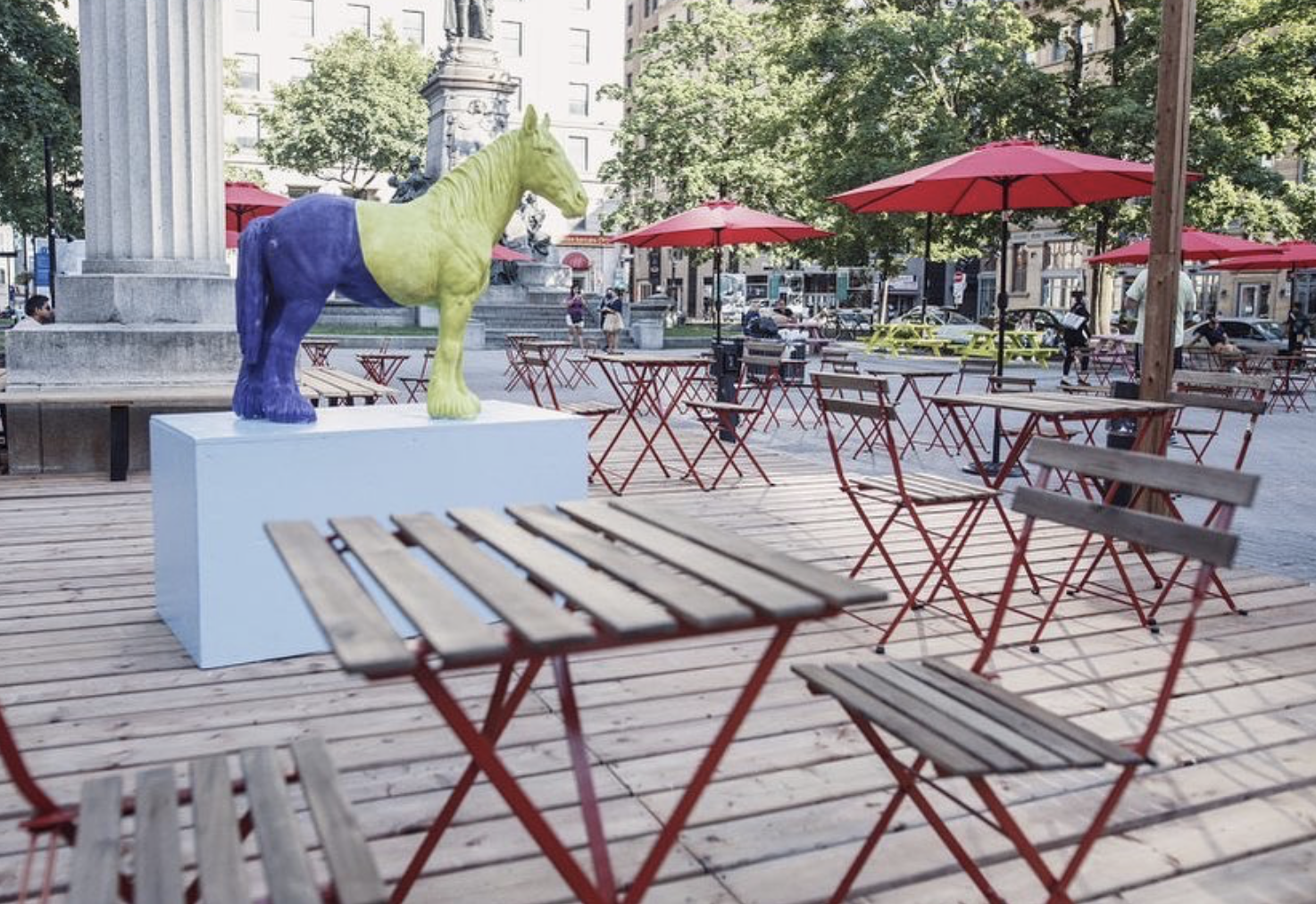 Credit: Time Out Market
Now that Montreal is in a more lenient phase of the Covid pandemic, stores and restaurants have opened up, but with more restrictions. Since their re-openings, restaurants around the province are encouraging the use and expansions of their terraces. Outdoor dining has been a great way to ensure guests' health and safety.
Although its property serves as an indoor "food court," Time Out Market has adapted to the world's new normal - quickly and efficiently. Yes, they still offer their indoor services, taking all extra precautions to keep visitors safe. However, they have also opened up one of five terraces on Ste-Catherine - one of Montreal's busiest streets.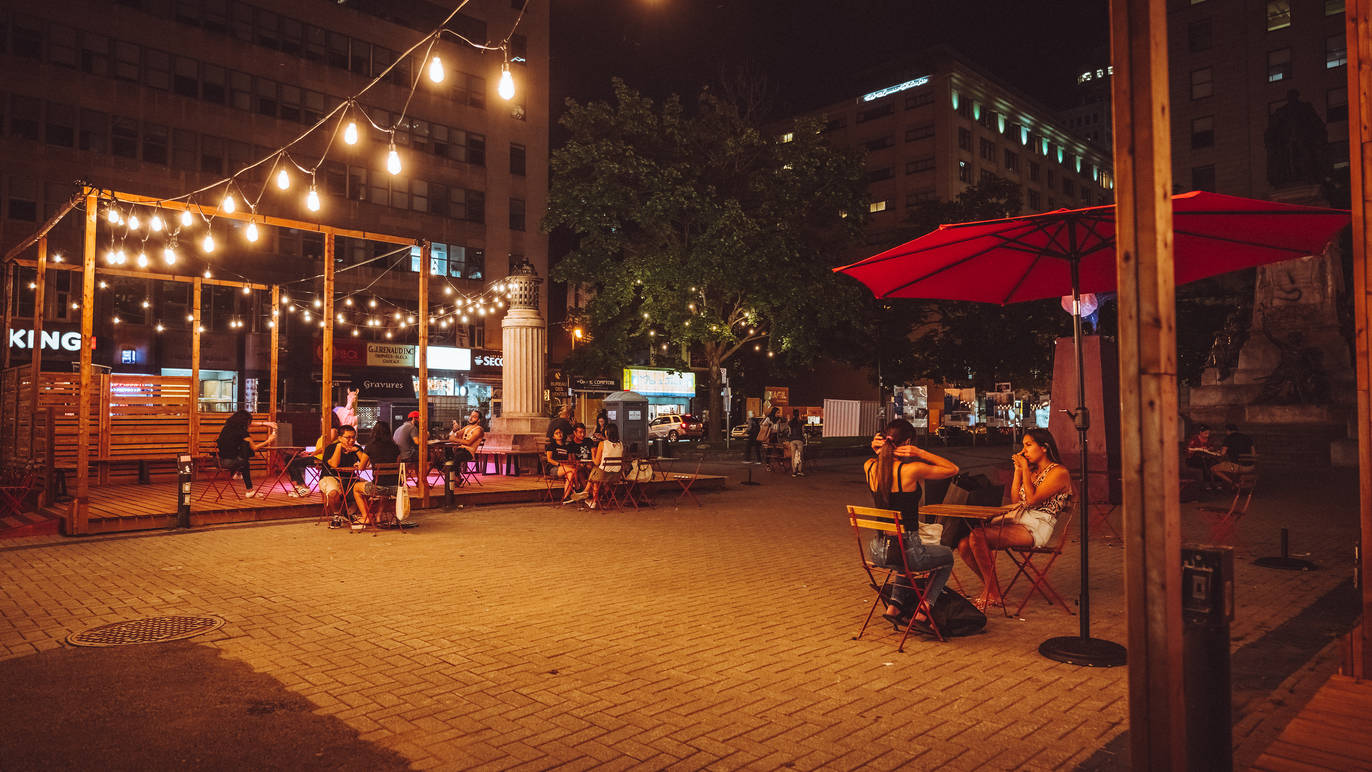 Credit: Yung Phil
The terrace opening is in partnership with XP_Montreal, a "non-profit organization whose mission is to offer an event and festive programming […] which aims to contribute [the] Montreal downtown economy […]" Time Out Market was incredibly honored to have been approached by the non-profit organization. The Time Out Market terrace is conveniently located by Phillip Square, right across the street from Montreal's oh-so-famous Hudson Bay building.
Talk about on-point branding! The terrace is humble yet, sophisticated - much like the market's original indoor space. The outdoor dining area boasts hanging lights and wooden details. You'll definitely enjoy your food at Time Out's new outdoor ambiance. Plus, they now offer a Time Out Market app, in order to keep the ordering process safe and seamless.
Have you tried out Time Out Market's new terrace? What are you waiting for?! Make a date with your friends and visit now!