The world is a different place right now. It almost feels like the global pandemic has put all of us on a pause. COVID-19 put plenty of businesses and services on a major halt. We're grateful that things are starting to pick up… and institutions/organizations have pivoted their business structures to accommodate our "new normal.""
A top Montreal Landord, CAPREIT, is now offering "remote renting" for its clients and has a number of promotions going on. We've got the full scoop… so keep on reading! What IS "remote renting" exactly? Well, they no longer make in-person visits a necessity. That's right! You can visit your next potential home straight from your computer! With virtual apartment tours, CAPREIT's goal is to keep everyone safe, and they make it a possibility with their "remote renting" services.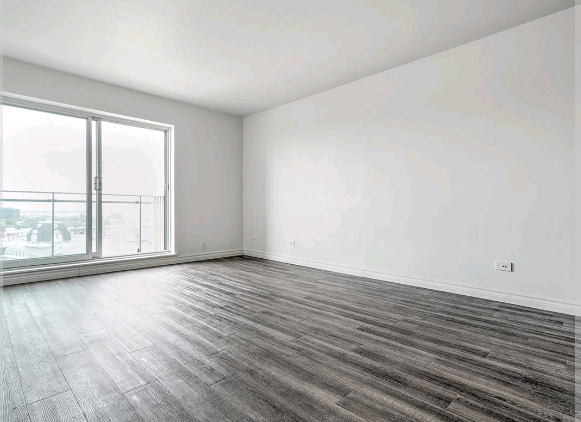 CAPREIT's remote renting services also includes: detailed photos of rental units directly on their user-friendly website, a "Floor Plans" tab to view layouts & features, and an online application form to start the application process.
Check out the properties we've highlighted below and their amazing promotions for more detailed information.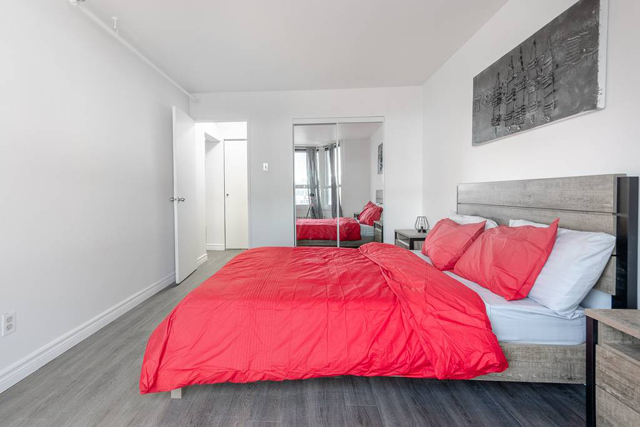 The 2250 Guy Apartments are in the heart of downtown, Montreal. Bachelor units to 2-bedroom apartments are available, starting at $995 per month. Both water and heat are included in the rent.
This building is ideal for urban life living. Its location is perfect for those who love the idea of downtown living. The 2250 Guy Apartments have the most impressive facilities: a large laundry room, underground parking, indoor pool, sauna, exercise equipment, surveillance camera, night watchmen, on-site superintendent and a convenience store.
Right now, CARPEIT is offering a great promotion for The 2250 Guy Apartments: from now until August 31st, 2020, you can get one month of free rent (certain conditions apply).
2. 3580 Lorne Street, Montreal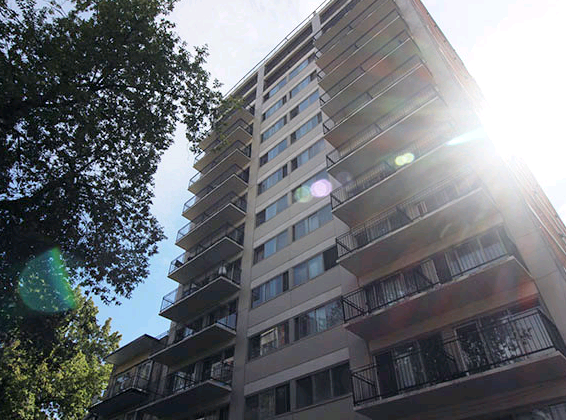 The Lorne Apartments, found on 3580 Lorne street, are located in the Mcgill ghetto. The building boasts impressive units, ranging from bachelor to 2-bedroom apartments. Prices range from $985 to $1855, depending on the unit that you choose.
The Lorne Apartments is a 16-storey building with 114 apartments. While it is built in the 60's, it is beautifully maintained. The building is highly sought-after, since its location is ideal - offering the ultimate experience in urban living.
Included in the rent are water, heat and electricity. Credit cards are accepted for rent payment (via RentMoola). Moreover, the building includes a laundry room and underground parking facilities.
From now until August 31st, 2020, CAPREIT is offering new clients a a choice of either $500 off second month's rent OR a $500 pre-paid grocery gift card. (Certain conditions apply.)
3. 135 East Sherbrooke Street, Montreal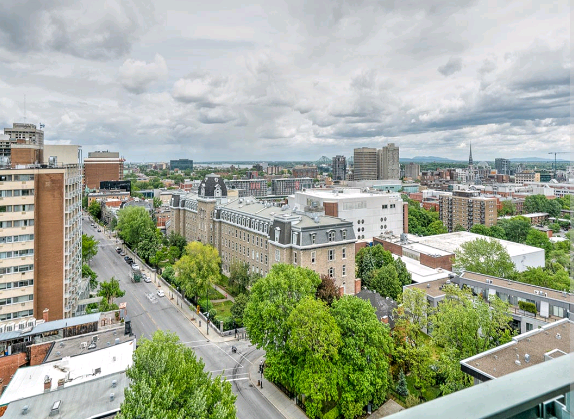 These days, it can be challenging to find apartment units with 3 or more bedrooms. Lucky for you, The Saguenay Apartments, located on 135 East Sherbrooke Street, offer some beautiful multi-room units. In fact, they boast apartments ranging from bachelor pads to 5 ½'s. Monthly rent prices range from $925 to $2365.
The Saguenay Apartments are located next to Saint-Laurent Boulevard. Residents love the location, especially during the summertime. An ideal location, The Saguenay Apartments are just steps away from the Quartier des spectacles, where many of Montreal's beloved festivals take place.
Included in rent are water, heat, and electricity. The beautiful building boasts amazing facilities like an indoor pool, sauna, and a rooftop deck.
The Saguenay Apartments' current promotion is your choice of either $500 off the second month of rent or a $500 prepaid grocery gift card. But hurry! The promotion ends August 31st, 2020 (certain conditions apply).
What do you think of these apartment buildings? Whether you're living solo, with a roommate, or if you're raising a young family… there's a little bit of something for everyone! Happy apartment hunting and enjoy the "remote renting" that CARPEIT has to offer.