Ready for a thrilling ride? Look no further, because you can slide your way into fun and games all thanks to the 21st edition of Montréal en Lumière coming back to the Quartier des Spectacles this week. The event is best known for its brightly-lit slide, which is a whopping 110 metres in length. Plus, it's absolutely free for everyone to use (yup, kids included!), and that's definitely something to get excited about.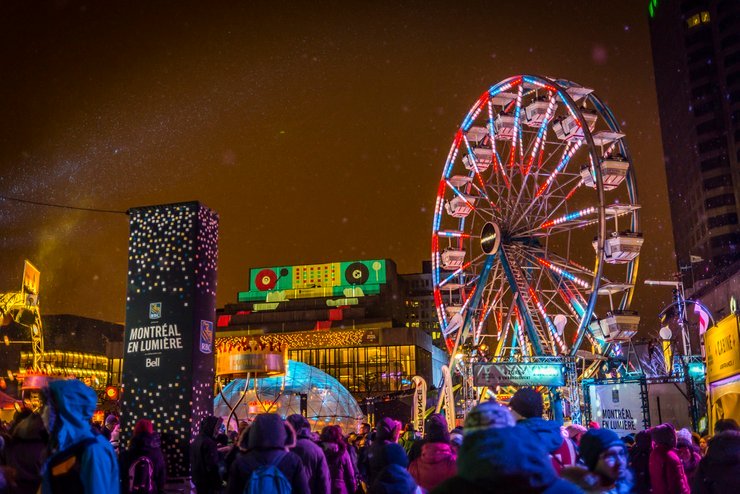 Credit: Matias Garabedian
How many cities can say they've had a neon slide set up for everyone to enjoy? This is probably why Montréal en Lumière is one of Montreal's longest-running festivals. In addition, the festival boasts a program circuit of interactive and luminous works, the Québec Maple Ferris wheel (for all to enjoy!), and other fun outdoor activities.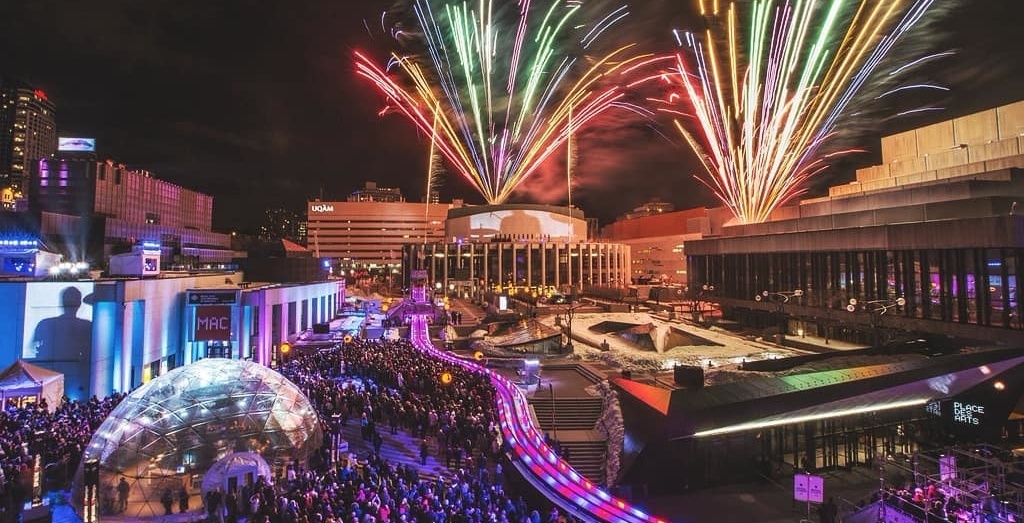 Credit: Montréal en Lumière
The festival will take place from February 20 2020 to March 01, 2020 - rain or shine. Plus, there'll be a Nuit Blanche on Saturday, February 29 from 2pm to 3am. Night owls, this is your chance to enjoy the beauty of this highly-acclaimed event - bring all of your friends!
Beyond the slides and the rides, Montréal en Lumière also has a foodie aspect to it. This year's theme will be "Journey into a World of Flavours." Fifty participating restaurants will draw inspiration from that theme, offering exclusive menus to festival attendees. This food portion of the festival is known as the "Quartier Gourmand." It's an indoor space where guests can enjoy fine bites and drinks. It's located in the heart of the festival's outdoor site, right in the Maison du Festival.
So, what are you most excited about when it comes to Montréal en Lumière? Is it the slide? The food? The ferris wheel? How about all of the above?! Click here to find out more about Montréal en Lumière. We'll see you there!