Hello, hello September! How nice of you to join us after a successful summer in MTL! Well, actually, it's still technically summer until the 22nd, but who's counting?
To kick off the month, we put together a list of the best events in Montreal that you'll definitely want to check out:
1. Smile for the Camera!
Until September 30, you'll be able to attend the World Press Photo exhibition at Marché Bonsecours. The event features work from winners of the world's most prestigious photography competition.
2. Apple Picking
Credit:Boston Herald
Who's ready to get into the autumn spirit? How about some early-season apple picking? There are tons of locations near the island to visit, just like Quinn Farm in Ile Perrot.
3. Get Inked
From September 7 to September 9, 200 tattoo artists will come together to celebrate the art of ink-to-skin. Get your tickets at the door and be amazed with worldwide talents.
Taking place at the Old Port, from September 7 to September 9, you can discover the beauty of the Latin heritage. The celebration showcases the best of Latin America, Mexico, and the Caribbean.
5. Lights, lights, lights!
Looking for something to do in the nighttime? The Gardens of Light event kicks off in the month of September and takes place in Montreal's renowned Botanical Gardens. You'll be able to see three different gardens (The Chinese Garden, The Japanese Garden and the First Nations Garden) brightly lit with jaw-dropping visuals and structures.
6. Choo Choo!
Credit: CP Rail Matinoba & Minnesota
The Montreal Model Train Exposition will take place on September 29and September 30. The show will exhibit miniature trains and is presented in conjunction with the Sun Youth Organization.
7. September Festival
POP Montreal is one of the city's most artistic festivals. Beginning on September 26 and running through until the end of the month, you can catch performances, family activities, craft fairs and more!
8. The Last Weeks of Piknik
Every Sunday, Parc Jean Drapeau hosts Piknik Electronik, an electronic musical festival that features local and international DJs. Be sure to catch the last few shows of the season… September 30 is the final for 2018!
9. Bring Your Appetite
Grab your drool bibs! From September 10 to September 16, Festival YUL Eat will be taking place. This year, the event will be celebrating its 5-year anniversary. This is a tasting experience you won't want to miss.
10. A Concert to Remember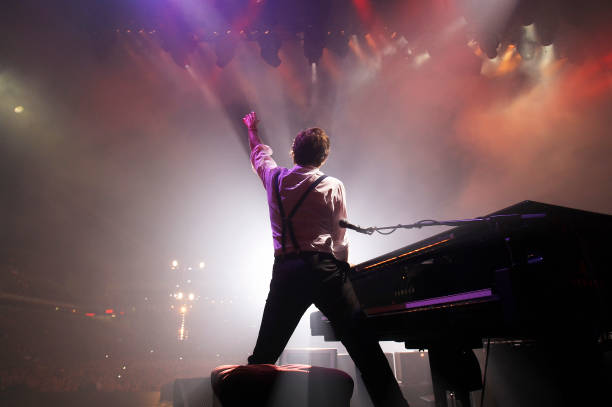 Credit: Getty Images
Did you get your tickets? On September 20, Paul McCartney will be performing at the Bell Centre!
11. Up All Night
Who's ready for an all-nighter? On September 21, La Ronde is bringing back La Nuit Blanche where guests over 18 years old can party at the park all night. Most rides will be open for the entire event, so have fun!
12. DreamWorks Animation Exhibition
Until September 16 at the Montreal Science Centre, you can catch an exhibition that showcases the world of DreamWorks Animation. There, you'll get an in-depth look of how they go from sketch to screen – fun for the entire family.
13. Celebrate Fall – Vegan-Style!
Credit: Patricia Brochu
Cheers to a new season! Why not dine vegan-style at Montreal's LOV restaurant? It features an all-vegan menu that will have you reaching for your drool bib.
14. "You Got This" Tour – Nitro Circus
Nitro Circus is coming to town on September 28! Go big or go home and enjoy jaw-dropping moments with extreme sport athletes.
15. Sweet Ride!
At Place Bonaventure, you can catch the IMPORTEXPO event on September 16. IMPORTEXPO showcases highly-modified Japanese, domestic, and Euro models – fantastic for any car-enthusiast.
What do you plan on doing this September in Montreal?