For those who need to be on the road during the Covid outbreak, you may have noticed that Montreal traffic has dwindled down significantly. It's no different for public transportation. In a recent press release, the STM stated to have "[taken into] account a major decrease in ridership…" Because of this, they've made adjustments to its bus, metro and paratransit services.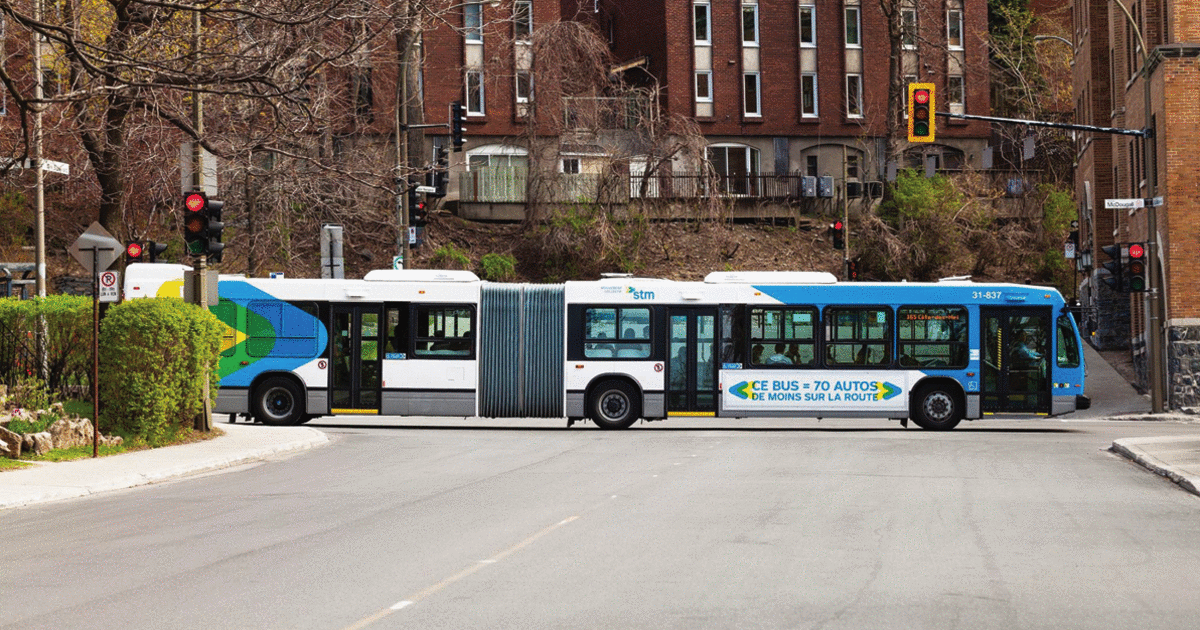 Credit: STM
As of March 30th, the STM will be reducing bus and metro schedules to ensure "the safety of customers and employees." They reassure the public, however, that their measures are "constantly evolving." Adjustments can and will be made depending on riders' needs.
According to the STM website, bus ridership has dropped by 75% (in comparison to the same period, last year). Some of the bus schedule changes include: a decrease in service for line 747, decrease in high-frequency lines (including the "10-minute max" lines) and the elimination of services not currently in use (ex.: shuttles, special bus lines for schools, etc.).
For the metro's Orange and Green lines, departure wait times will be decreased to every 4 minutes (as opposed to every 3 minutes). The wait times for the Blue and Yellow lines will not change. Moreover, the metro's actual operating hours remain the same.
For more detailed information, be sure to consult the official STM website.