Crunchy leaves, cooler weather, and Thanksgiving dinner. To many, apple picking is the epitome of the Fall season. It's a great way to spend time outdoors with friends and family. Lucky for those in MTL, there are plenty of orchards closeby to the island.
Here are some of the best places you can go Apple picking this weekend near Montreal:
1. Quinn Farm
Only 20 minutes away from Montreal, Quinn Farm boasts both apple and pumpkin/squash picking. General admission to the farm gives you access to their animal barn, play yard and tractor rides. Make it a full fun day with the fam!
Quinn Farm - Credit: Quinn Farm
In St-Eustache, you can visit La Magie de la Pomme– a farm owned by the Dubeault family (for 200 years!). Until October 31, your family can visit seven days a week, with no reservations, for apple picking and other family-friendly activities (like taking photos with their very own Princess Api).
At Vergers Petit & Fils, apple picking season runs from August until early November. Located in Mont-St-Hilaire, this farm is incredibly impressive. With no admission fee (you just pay for the apples that you picked!) you can choose from a large variety: Melba, Sunrise, McIntosh, and more!
Most Montrealers visit Oka for its beach but a trip to Verger Coeur de Pomme is a great reason to go there, too! Coeur de Pomme boasts a beautiful, peaceful, and quiet orchard, complete with tractor ride up and the sweetest farm animals. A must-see for the whole family.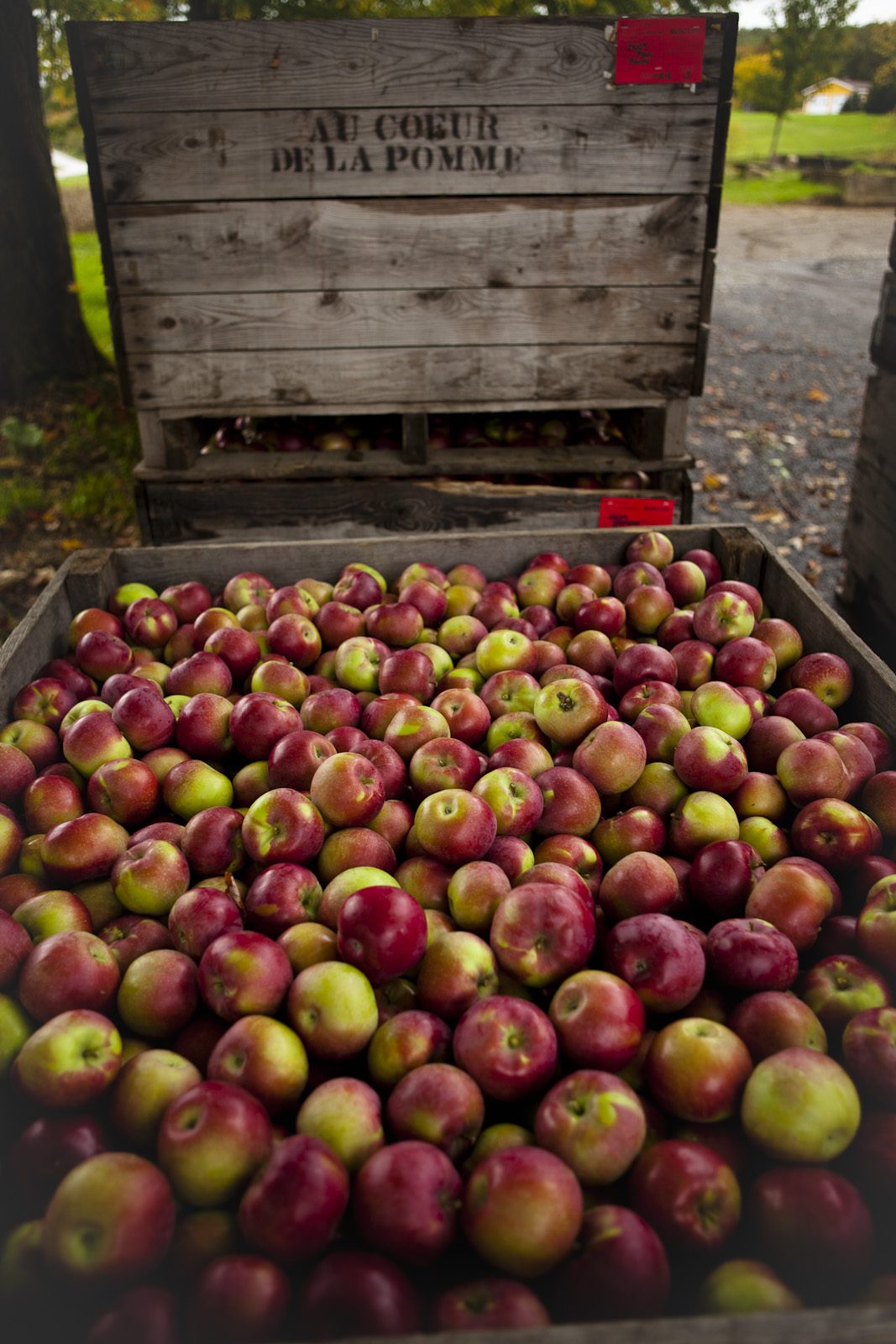 Verger Coeur de Pomme - Credit: Verger Coeur de Pomme
5. Verger Pierre Tremblay et Fils
Verger Tremblay et Fils have opened their orchards for apple picking for over 50 years. From August to October, you can pick from a variety of 20 different kinds of apples!
If you're up for a bit of a longer drive, then Hillspring Orchards should be your next destination! Their estate is the biggest of its kind. On top of apple picking, your kiddos can enjoy all sorts of activities like inflatable play structures and clown shows.
7. Verger Chocolaterie Pommalefun
Verger Chocolaterie Pommalefun's apple picking season runs until October 20th. With plenty of family-activity packages to choose from, you can partake in their activities like tractor rides, a show with Marie Quatre Pommes, a visit to Village de Coccipom, and so much more!
On top of apple picking, Verger Labonté offers an amazing corn maze and the cutest bistro (open only on weekends). Check it out with the fam: it's only 25 minutes away from Montreal.
Pick from Flanc Nord's incredible orchard then head over to their website where they've posted a handful of delicious apple recipes (http://www.vergerduflancnord.com/recettes/). Get your aprons on, it's time to get cookin'!
Verger du Flanc Nord - Credit: Alburakan
10. Vergers Écologiques Philion
Located just 35 minutes away from Montreal,Vergers Écologiques Philion is open every day from 9am to 5pm. With a large variety of apples, you have your choice from Gala apples to McIntosh, Spartan to Ginger Gold, Cortland to Russet, and so much more!
Have you gone apple picking for the season? Which orchard is your favourite to visit?