Wellness has been a trend for a while with many celebrities promoting a balanced lifestyle and mindful living. With the recent pandemic, optimizing health has become more important than ever before. Everyone is talking about the latest supplements, nutrient-rich smoothies, juices, and superfood diets that are meant to improve health, provide anti-aging benefits, and stabilize mood.
DRIP BAR MTL offers a menu full of nutrient rich IV treatments and vitamin injections. The intravenous drip delivers fluids, vitamins, and minerals straight to the bloodstream, so the body can access them right away compared to the long delay seen by traditional pills.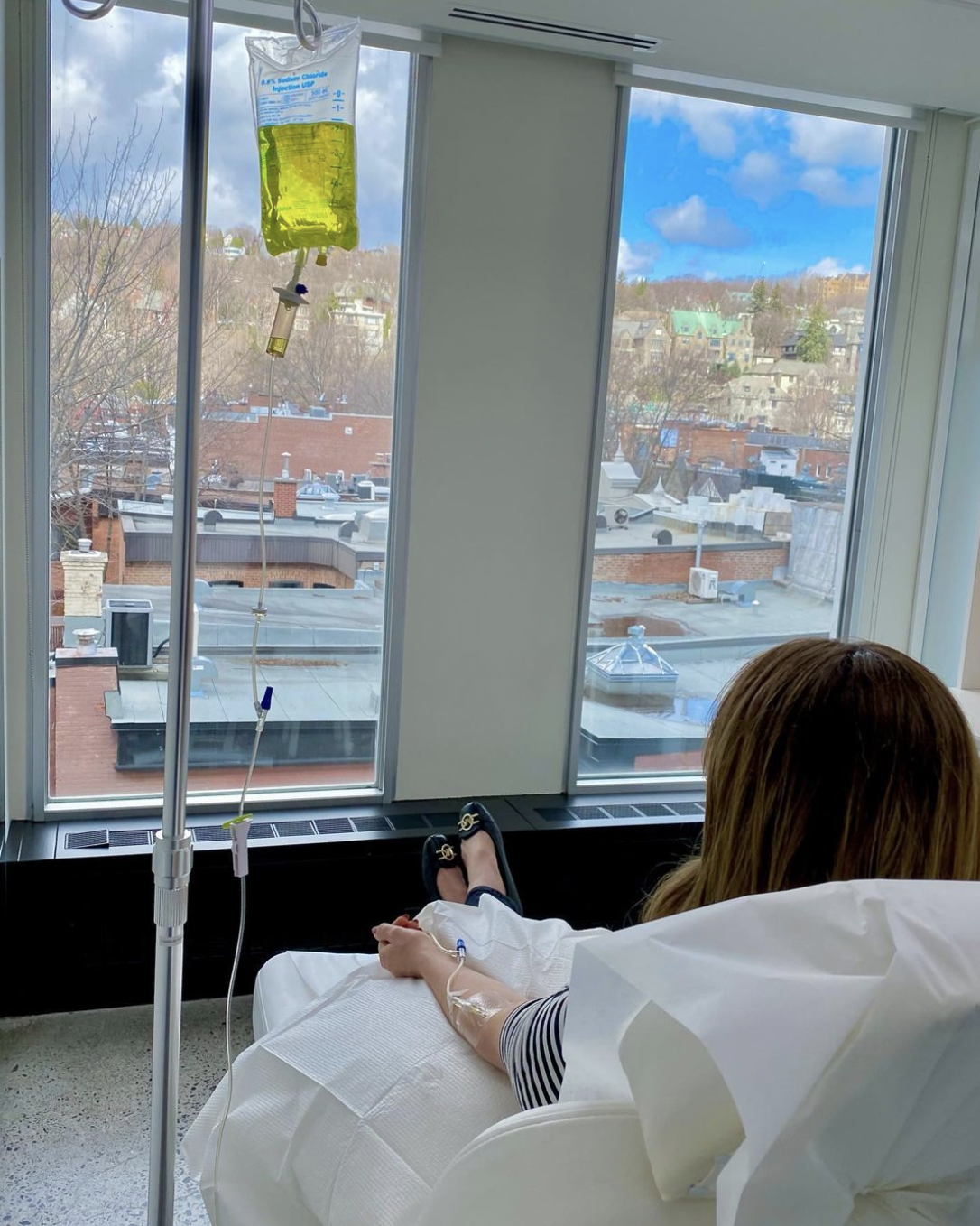 Credit: IG @dripbarmtl
At DRIP BAR MTL, an initial medical consultation is performed to assess your candidacy for IV treatments and/or vitamin injections. It's very important to make sure you're getting the treatment in a safe, clean environment. DRIP BAR MTL's registered nurses are professionally trained to administer therapies in the most up-to-date standard of medical care.
Countless benefits of IV treatments have been reported beyond hydration, including the popular "Glutathione drip" believed to detoxify the liver and provide glowing skin. Another "Weight loss IV" may speed up your metabolism with the help of M.I.C, a known powerful antioxidant. And of course, there is the celebrity-popular "Hangover Drip" to help recover after overly zealous celebration the night of a big event.
For fitness lovers, IV vitamin therapy has the reported benefit of aiding muscle growth and improving overall performance. DRIP BAR MTL often welcomes professional athletes to help improve energy, boost muscle recovery, and increase hydration. There is even an IV infusion believed to elevate your mood and improve mental fog!
Treatments at DRIP BAR MTL can often be done in the company of a friend while relaxing in their comfortable private lounges. The visits can last anywhere from 30 to 60 minutes for an IV treatment or as short as 10 minutes for a vitamin injection.
If you want to know more about DRIP BAR MTL you can check them out on Instagram @dripbarmtl or visit their website by clicking here.