A picture is worth a thousand words. That's why your self-portrait is so important, especially in today's world of social media ruled by an image. Thankfully, there is a place in Montreal that can help you to step up your selfie game!
Solography is an innovative photography studio where you can take high-quality selfies that you can use for social media, portfolio or keep the memory. Their goal is to make professional photography easy and available to everyone. The studio provides high-quality lighting, different colour backgrounds and even a fan to create that flowing hair look. There are also many props for you to add some character to your photos. They even let you put on your own playlist to get in the mood for your photoshoot.
At Solography studio, you are your own photographer and you can plan your session exactly the way you want it. But do not worry! It is very easy- all you got to do is strike the pose and press the button on the remote control.
Solography studio is also a cool idea for a day out with your friends, family or a partner! Who wouldn't want to have a bunch of high-quality photos to remember your friendship or love forever. This studio is also a perfect place for the online store owners or artists, who need to take photos of their products or artworks.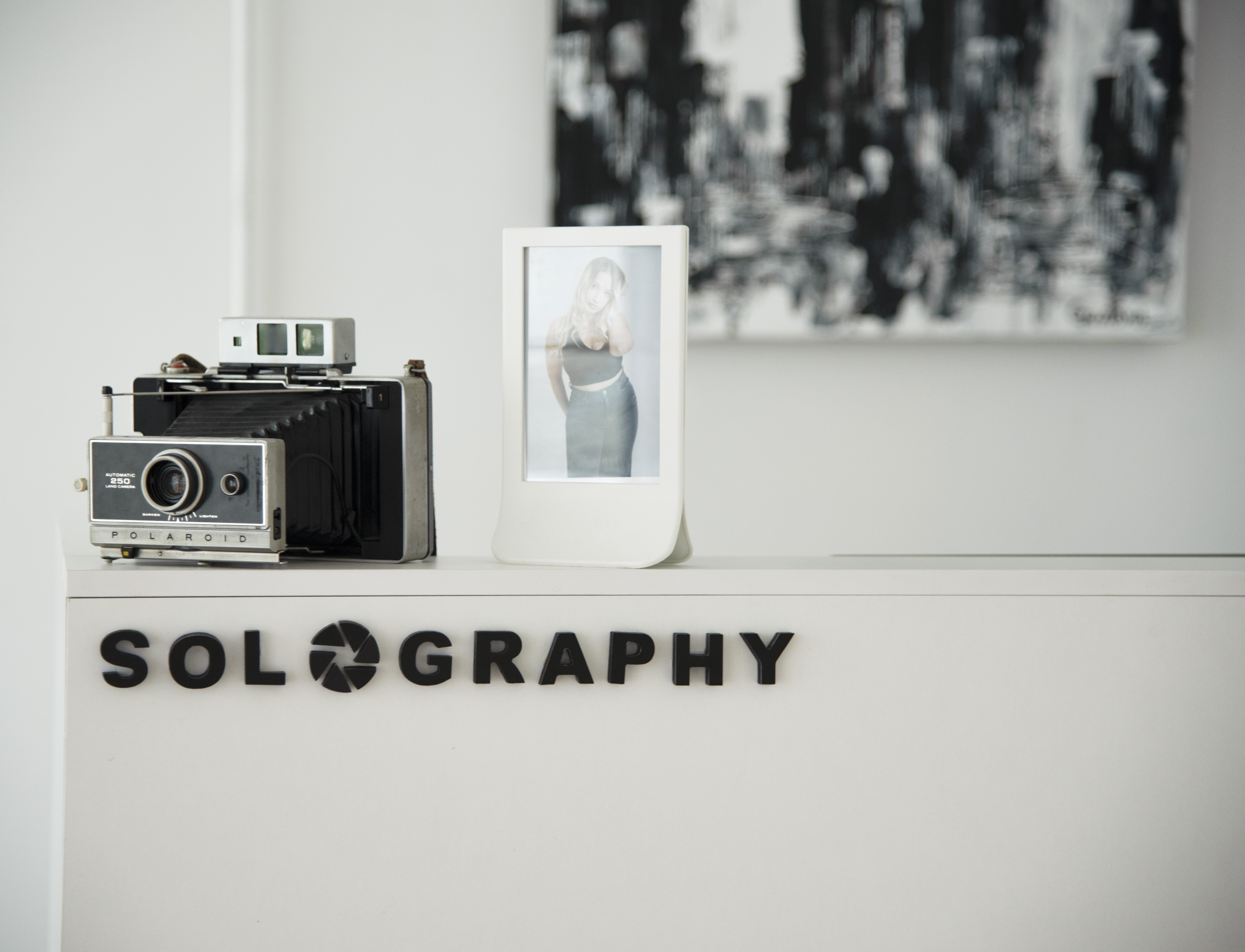 Credit: Solography
Organizing your session is very easy. You book your slot through the Solography website. Remember! You are the director so you decide how you want to look and what poses you want to strike, so come prepared. You are asked to arrive 15 minutes early so the staff can show you how the studio works. The session lasts between 25 and 55 minutes. After the photoshoot, you get to choose your best shot that will be professionally printed and that you get to take home with you. The rest of your pictures will be sent to you by email, whether it's 5 or 500!
The quality of the photos is so good that there is no need to edit them. Although, if you want to make your photos look even more flawless, Solography studio offers a retouch service.
The studio is also an art gallery featuring works of established painters, sculptors and more! The company is truly innovative and has the vision to make a change in the photography industry. They offer franchises and already have one operating in the Dominican Republic with more openings in the pipeline.
Taking selfies has never been as easy and fun as at Solography studio. They are located on the Plateau Mont-Royal and are available for bookings now.
Snap, snap!