The first of July, which is 'Canada Day' is coming soon! Quebec has its own spin on things, because it's also known as 'Moving Day'. Quebeckers seem not to question this tradition even though it is a logistical nightmare for the city. The origin of the 'Moving Day' goes back to the 18th century when the province used to mandate fixed terms for leases of rental properties on the 1st of July, and so it continues till this day.
If you're one of the 'lucky ones' who are moving on that weekend we have some good news for you: Domino's Pizza set up a really cool deal to make 'Moving Day' much easier for you. Once you have all of your kitchen equipment packed and table and chairs stuck in a moving van there really is nothing better than having delicious pizzas and cold cokes delivered to your new home to share with the friends and family helping you.
The Domino's Pizza 'Moving Day' deal is pretty tasty! You can order 2 or more large 2-topping pizzas for just 11.99 each. When ordering your pizza you must enter the coupon code 9730. The deal is valid for the delivery or pick up orders.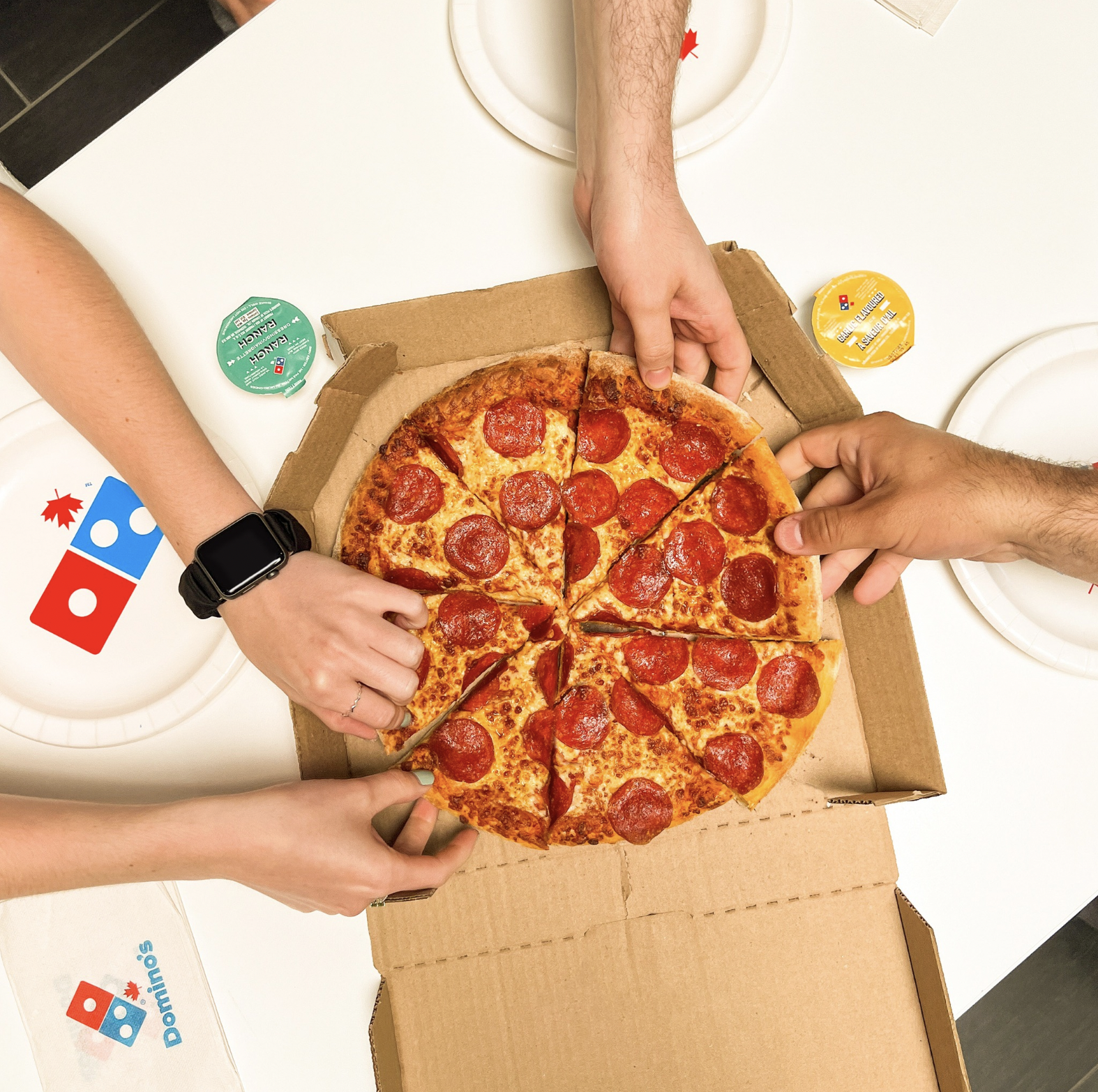 Credit: Domino's Pizza
Domino's Pizza is famous for its Pizza Builder. You can choose your favourite crust, sauce and toppings and create your own pizza every time. They have hand-tossed or crunchy thin crust and a variety of sauces like BBQ, Alfredo or Marinara. You can also choose from their meaty toppings like Brooklyn Pepperoni, Beef Crumble or Philly Steak. There are also many vegetarian options, like Feta, Provolone or Cheddar cheese, olives, mushrooms, and peppers.
But it doesn't end here! Domino's put on a contest, and they save you the hustle of entering by automatically adding all customers who used the coupon code. 10 random customers will receive a free pizza meal, including 2 large pizzas, a cheezy bread and a 2-litre bottle of coke. The contest ordering period is from June 8th-July 1st.
The fastest way to order your pizza is through their app or online
here. Don't forget to use the coupon code 9730.
You definitely deserve to reward yourself with a delicious Domino's Pizza during the 'Moving Day' weekend.
Good luck!