Restaurant Le Richmond is delighted to announce the return of the Formula 1 Grand Prix Canada events at their venue, after a two-year pause. They are honoured to be, once again, the official host of the F1 parties, especially the glamorous Red Carpet Gala night in collaboration with Mercedes-Benz. This partnership has allowed Le Richmond to plan a series of prestigious events that Grand Prix Montreal has not yet seen before. The restaurant will be transformed with a new theme and present different shows to create a unique experience for the guests each night.

The weekend starts with the Kickoff Official Party followed by three special nights of the F1 GP festivities. This year's Kickoff Party theme is the Arabian Night, so expect a glamorous dress code, opulent decor and mesmerizing Arabic-style performances. The party starts on Thursday, June 16th, from 5:30 pm to 3 am and a reservation is required.
The Gentlemen's Club event on Friday is a staple night and one of the most popular of the weekend. The evening will begin with a classy dinner followed by a late-night party. The organizers want to create a chic and sexy atmosphere therefore this night is not for the men only. They want each gentleman to show the class and every woman to feel like a queen that night. The event will begin on Friday, June 17th from 5:30 pm until 3 am and a reservation is required.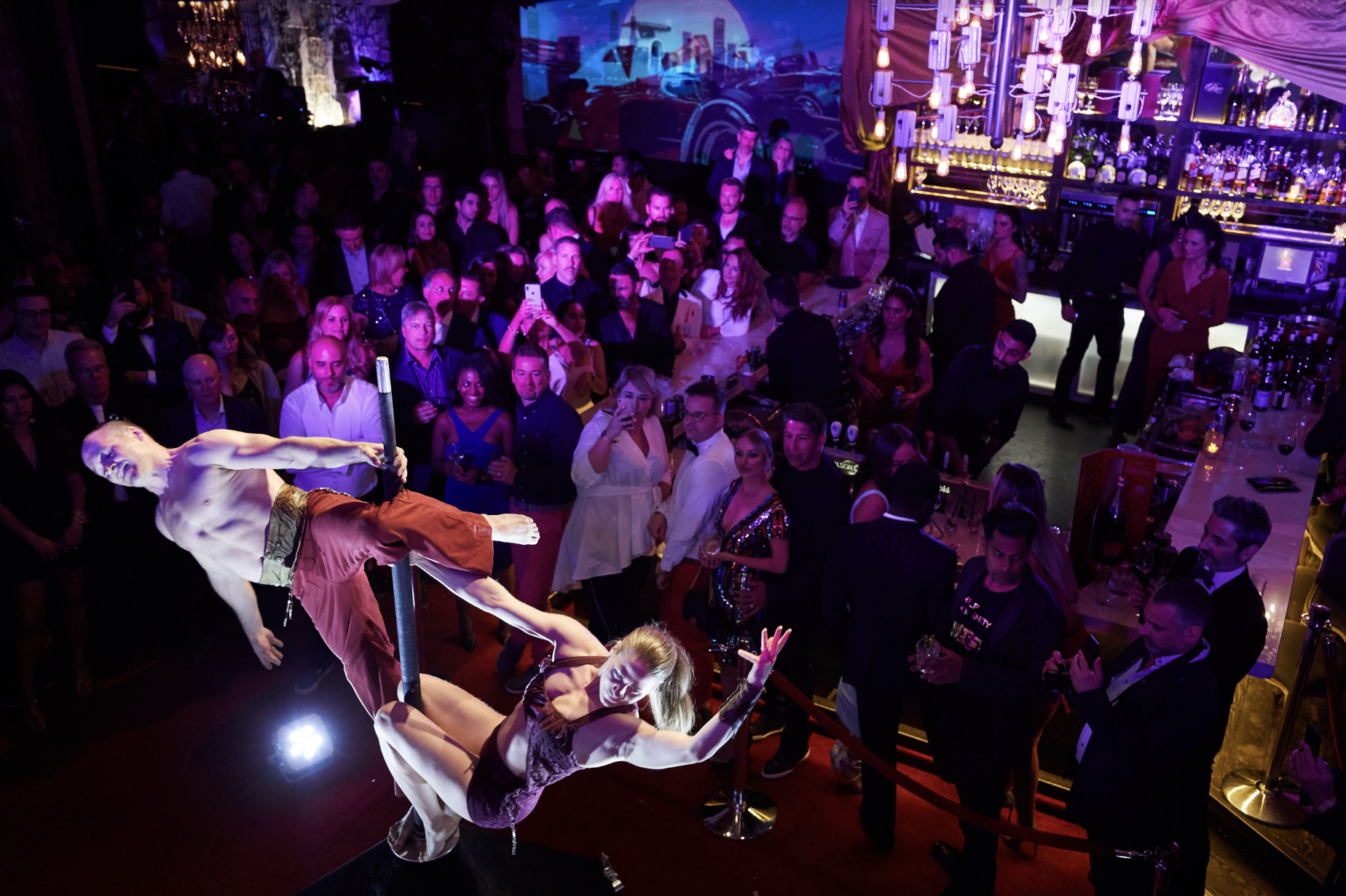 Credit: Le Richmond
The Red Carpet Gala by Mercedes-Benz is undoubtedly the highlight of the entire weekend. That night, you can have a drink among local and international celebrities and enjoy the best entertainment all night. An evening starts on Saturday, June 18th, from 7 pm to 3 am. Tickets are required for this event and are available here.
The Race After Party is the only way to end this fabulous weekend in style. Come to celebrate and wave the checkered flag for the Grand Prix finale and dance all night to the best music by a live DJ. The closing party begins on Sunday, June 19th from 5:30 pm to 3 am and a reservation is required.

Le Richmond encourages to make the reservations now as the places fill up fast. Contact [email protected] or call 514.508.8749 to book.