The winter is gone for good and nothing says it louder than a massive field of tulips right in the heart of the Old Port. The U-Pick Tulips is a part of the Tulip Fest that runs from the 8th to the 21st of May. The field is located on the corner of Rue De La Commune And Rue Du Quai King-Edward. You won't miss it anyway.
The tulip field adds a big splash of color to the harbour. You can find yellow, red, pink, purple, and even two-toned flowers and you are allowed to pick them.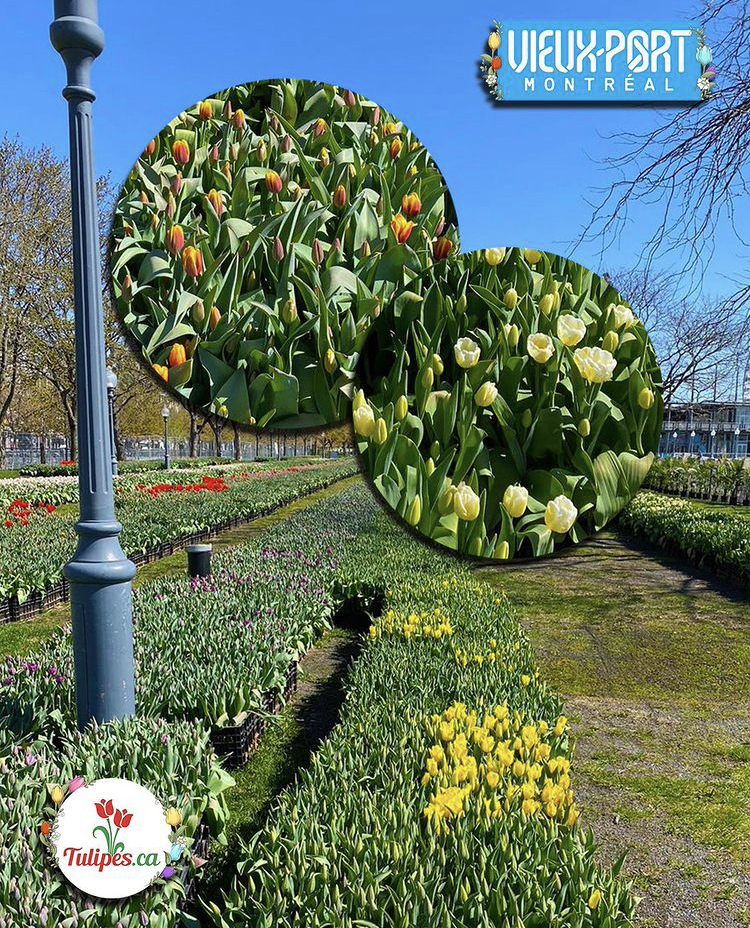 Credit: tulips.ca
The site is open from 11 am-8 pm. You will be provided with a bucket to fill with as many tulips as you want and bring them home. What a perfect gift for a loved one or a nice surprise for a roommate.
Tulip picking is also a nice idea for a date walk or to spend some time with kids.
For more information call 1-833-TULIPES (1.833.885.4737) or email [email protected].