Just imagine spending a night with your loved one in a giant bubble, surrounded by nothing but peace and quiet. How does escaping the city's madness and enjoying the beauty of the Laurentians for a night sound?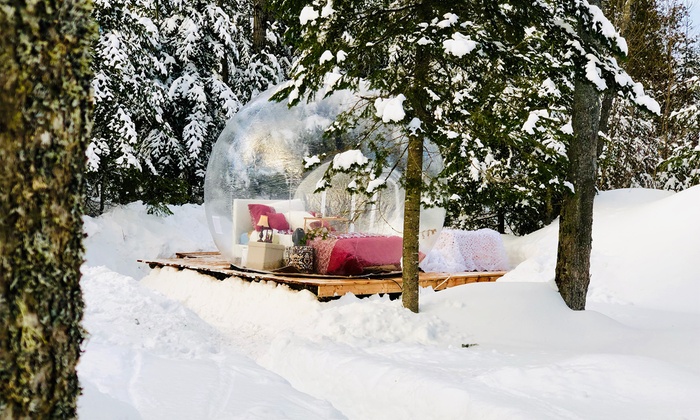 Credit: Groupon
Cavaland Park, located in Ste Marguerite-Estérel (less than 2 hours from Montreal), set up a handful of bubble tent accommodations offering 360-degree views of nature for a night of coziness and beauty. Located in the heart of the trails of an equestrian park, you will be able to observe horses, the beautiful nightsky, and the transition between winter and spring under a transparent dome.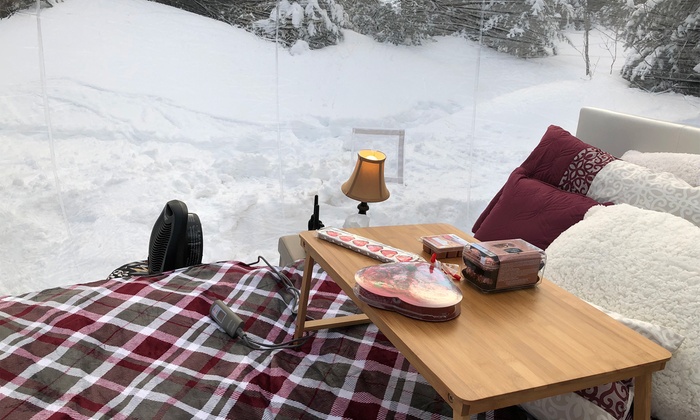 Credit: Groupon
Inside your bubble, you will find a cozy duvet in a relaxing and heated atmosphere.To make sure guests are comfortable, 24-hour heating is included and a fan to ensure excellent insulation.
If you are planning on going in the summer, optional horse experiences are available, as well as optional breakfast. Groupon currently has an offer that you won't want to miss: you can book this unique bubble tent experience at 199$ for the night!
Who would you take on this amazing adventure in the middle of the woods?