Mark your calendars: the biggest Job and Continuing Education fair is coming back as a hybrid formula ! On site at the Palais des Congrès in Montreal on October 27th and 28th, and in virtual format from November 3rd to November 12th. With the world slowly readjusting, Montreal's largest job fair is offering both an in-person and virtual experience this year. The organizers have, of course, prioritized all necessary safety measures. They have gone above and beyond to put together an amazing exhibition. Time to brush up your CV - you've got a job to land!
This new format is now being considered the Salon de l'Emploi's "hybrid formula." According to their official website: "In keeping with the health situation, […] this fall we are offering a show in two formats. The physical lounge will welcome you at the Palais des Congrès de Montréal and the virtual lounge will be accessible on our platform!"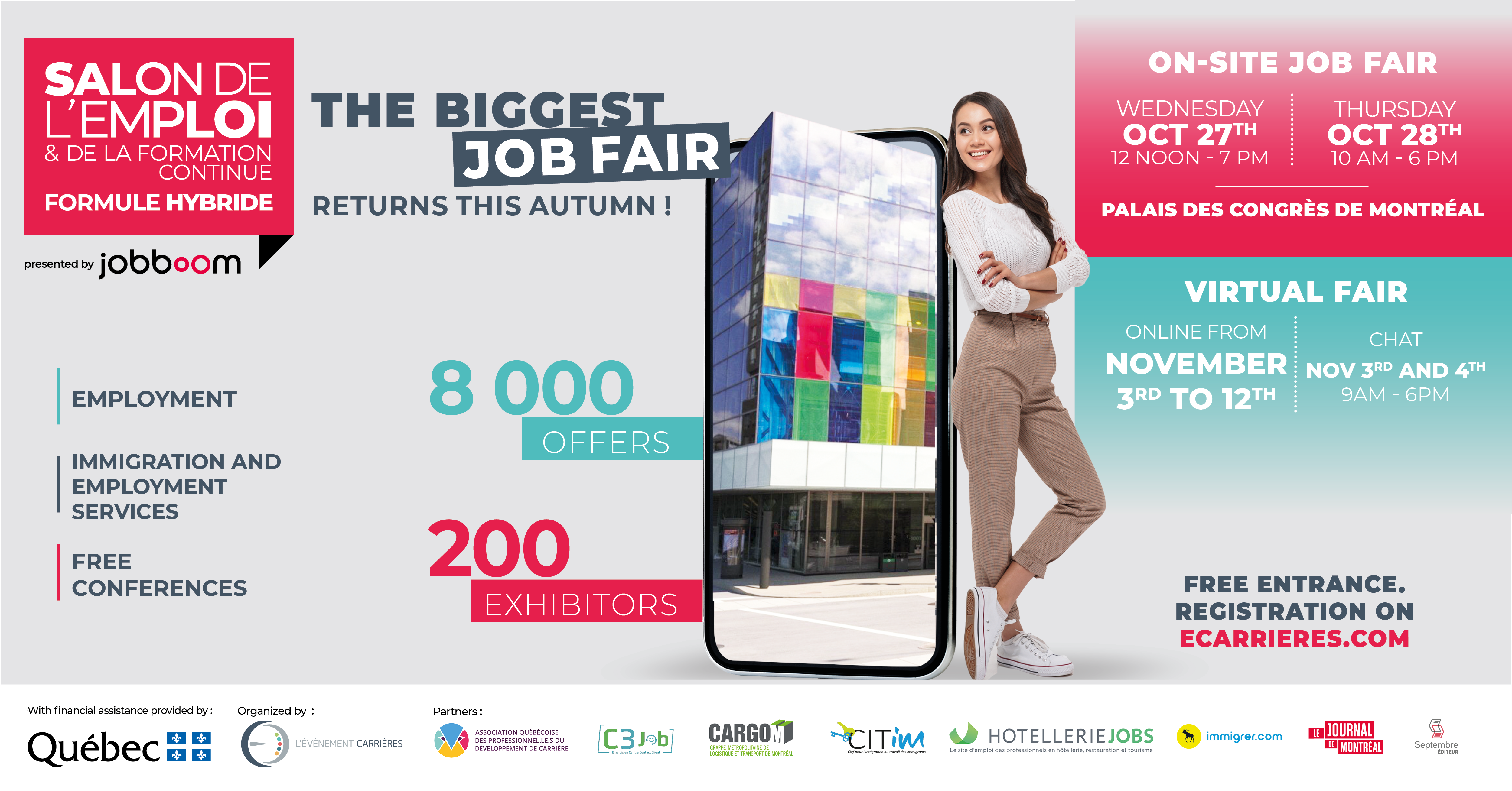 The on-site portion will be taking place from Wednesday, October 27th (12pm to 7pm) and Thursday, October 28th (10am to 6pm) at the Palais de Congrès. To secure your spot, be sure to register on their website here.
Then, on the following days, from November 3rd to November 12th, you'll be able to join in the lounge virtually. Be sure to register for the virtual job fair by clicking here.
The on-site portion of the job fair will be divided into five areas: employment area, regions area, IT & Genie area, adult training area, and immigration and employment assistance area. The Employment Area will comprise of specific pavilions including Agri-food, Banking-Finance and Insurance, Call centers presented par C3job, Retail industry, Education, Hospitality, F&B and tourism présented par HotellerieJobs.com, Manufacturing, Health and social services, Transportation & Logistics presented par CargoM and much more!
During this portion of the career exhibition, attendees will have the benefit of experiencing informative conferences, presented by experts in career management.
There will also be a service where attendees can have their CVs reviewed, English and French assessed, and get a professional photo taken of them.
The virtual event will be taking place from November 3rd to November 12th. November 3rd and 4th will be two days' worth of live chats with exhibitors. You can opt to chat via written message or, video conference.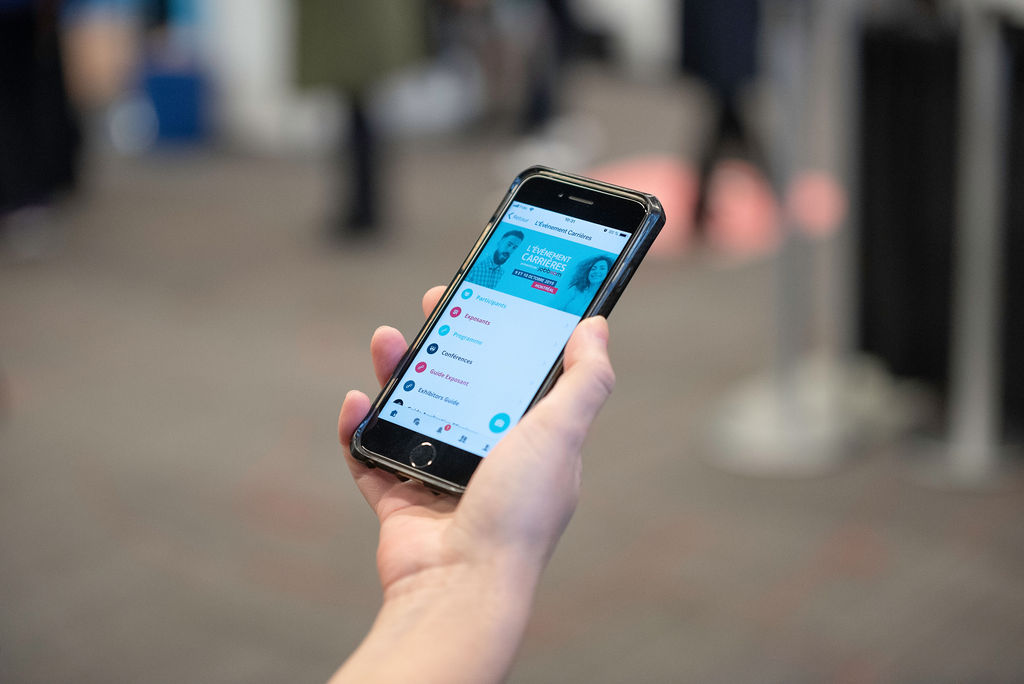 For the rest of the week, you will be able to consult the virtual stands in order to collect as much information as possible on companies and apply for the offers that interest you. The virtual portion of the job fair will be divided into thematic pavilions: aerospace, IT and Genie, immigration and employment assistance, general carreers, education, health and social services, logistic transport presented by CargoM.
Great news: the virtual event is FREE and reserved only for people residing in Quebec or having a valid visa to work within the province.
Of course, Montreal's most sought-after job fair is constantly keeping everyone's health and safety in-mind. Any attendees over the age of 13 must have with them a proof of vaccination. Moreover, the site will be set up to allow space for proper social distancing. Masks are required as well as an obligatory inscription upon entrance.
We can't wait for you to join us at the Salon de l'Emploi! Exhibitors that will be taking part include Arc'teryx, Autobus Ideal, Botpress, Industries Chimex, Hydro-Quebec, and much more!
Click here for more info about the job fair, an event you don't want to miss! In the meantime, you can also stay up-to-date with the job fair via social media on Facebook, Twitter, and YouTube!