Yes, you read that right! On January 13th, 2019, Montrealers are invited to take the metro without their pants on for this year's edition of ''International No Pants Subway Ride''.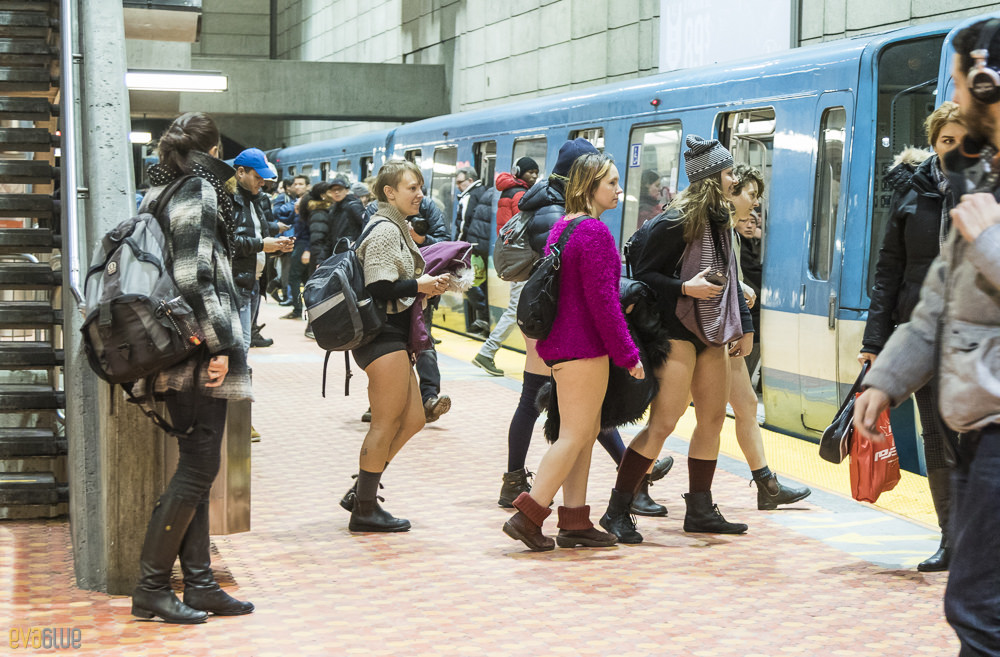 Credit: Eva Blue
According to the organizers, The No Pants Subway Ride is a celebration of silliness and nothing more. It is absurdity for absurdity's sake. Try not to look too hard for a political message, charitable cause, or sponsorship of any kind. If you're interested in participating in this special event, here is the full schedule as seen on the event's Facebook page:
- 2:30 pm Meet at Sherbrooke Station just past the turnstiles.
- 2:50 pm Catch the first metro towards Berri-UQAM. Enjoy your time on the green line, visit a few stations, chat with people!
- 3:20 pm Regroup at Lionel Groulx to head back to Berri-UQAM on the orange line. Again, take your time!
- 3:50 pm Meet up at Berri-UQAM at "The Puck" (right after the turnstiles in the middle of the first floor) for group pictures.
- 4:00 pm, those that want to keep chatting / hanging out will be going to a bar close by for drinks and/or food. Likely Saint Houblon on St-Denis Street near the Berri UQAM Metro.
So if you have a few hours to spare on Sunday January 13th, you'll definitely want to be there to ride the metro without your pants.