This holiday season is already packed with tons of fun activities to do with your loved ones and friends. But I bet you haven't done anything like this yet: riding the Viking, an alpine roller coaster in Mont Saint-Sauveur (only 45 minutes away from Montreal)!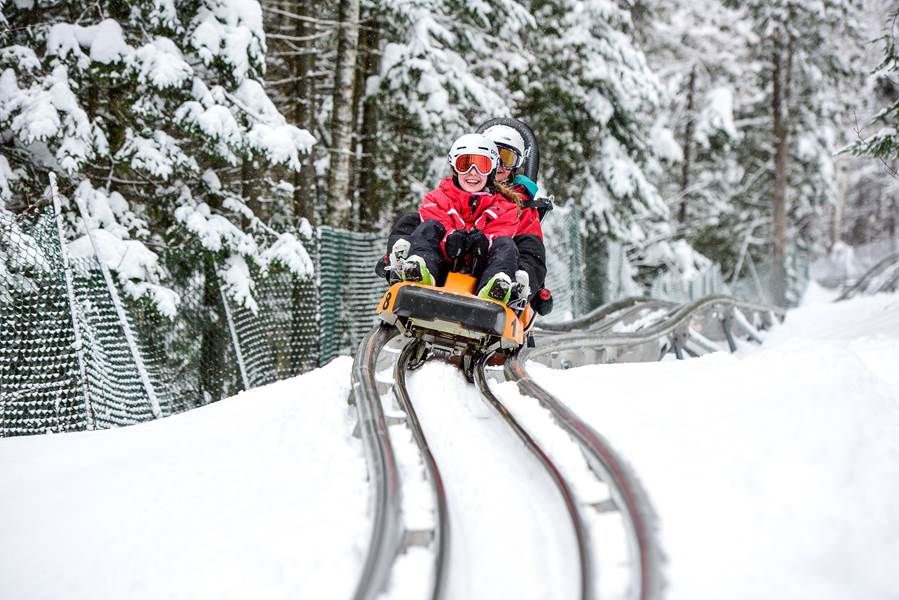 Credit: Les Sommets Saint Sauveur
Opened in 2009, the Viking is the only roller coaster of its kind in Quebec. Opened until May 17th from 11 am to 4 pm, this alpine coaster allows you to ride down the mountain alone or with someone else on board at speeds of up to 35 km/h. The best part: you control your speed! Riding this coaster in the winter time is something special. You will be going down 1.5 km of forest with pine trees covered in snow allowing you to admire the beauty of the Laurentiens as you enjoy this little thrill.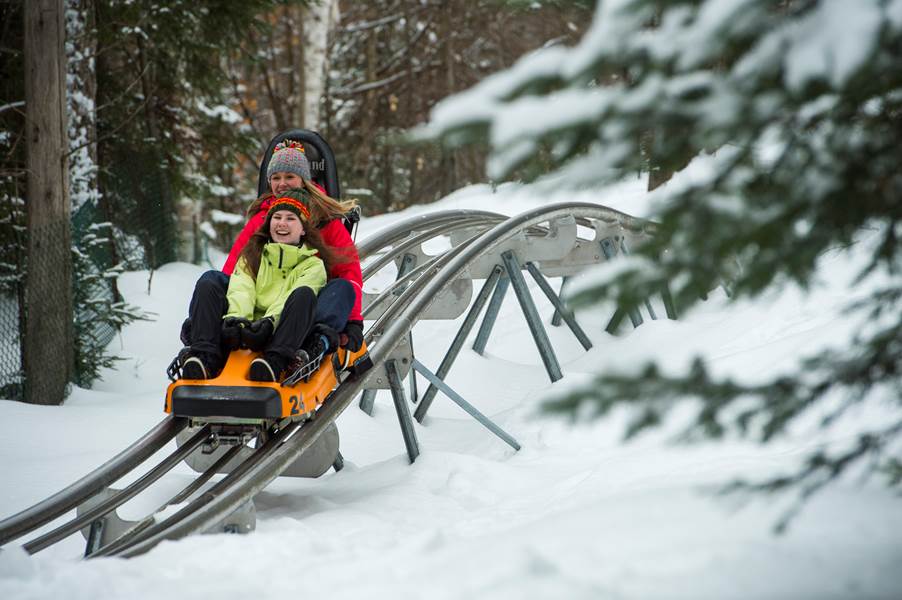 Credit: Les Sommets Saint-Sauveur
Being located in Saint Sauveur, you will be able to get a discount with the purchase of 2 rides or more, or if you combine it with the purchase of a ski ticket. One ride will cost you $12.99, if you purchase two or more, $8.99, and combined with a ski ticket, $8.99. Sounds like the perfect plan to go do some last minute shopping at the Saint Sauveur outlets, and finish your day with a thrill by going down the moutain on the Viking!