Luminothérapie is back for its 9th edition at Quartier des Spectacles! Until January 27th, 2019. Make the most of Montreal's Winter with "effet domino."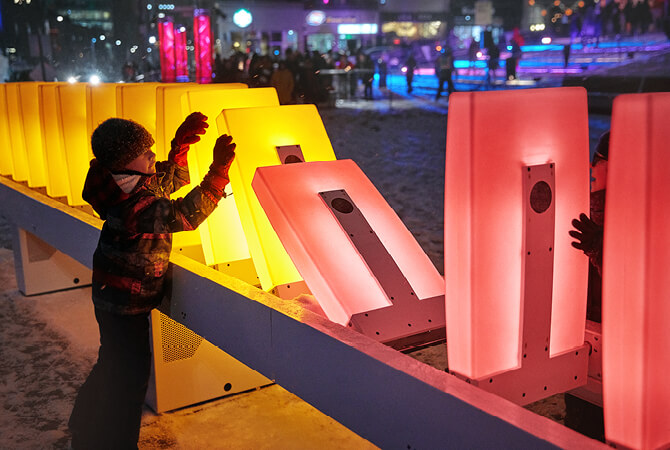 Credit: Nicolas Gouin
Presented by Ingrid Ingrid, the "domino effect" consists of 120 bright colorful and musical dominos spread out into different sets in Quartier des Spectacles. Creating various sounds and lighting effects, dropping the dominos will trigger a musical harmony and form a "colorful arc and bright pastel tones." According to the organizers, the idea is to reproduce a multi-coloured domino orchestra.
Here's the best part: every set of dominos represents a different instrument or sound. From vocals to flute, marimba and even percussion, you will even be able to rub and scratch a domino in differents paces to create a veriety of sounds! Reversing the dominos will trigger a different sound sequence.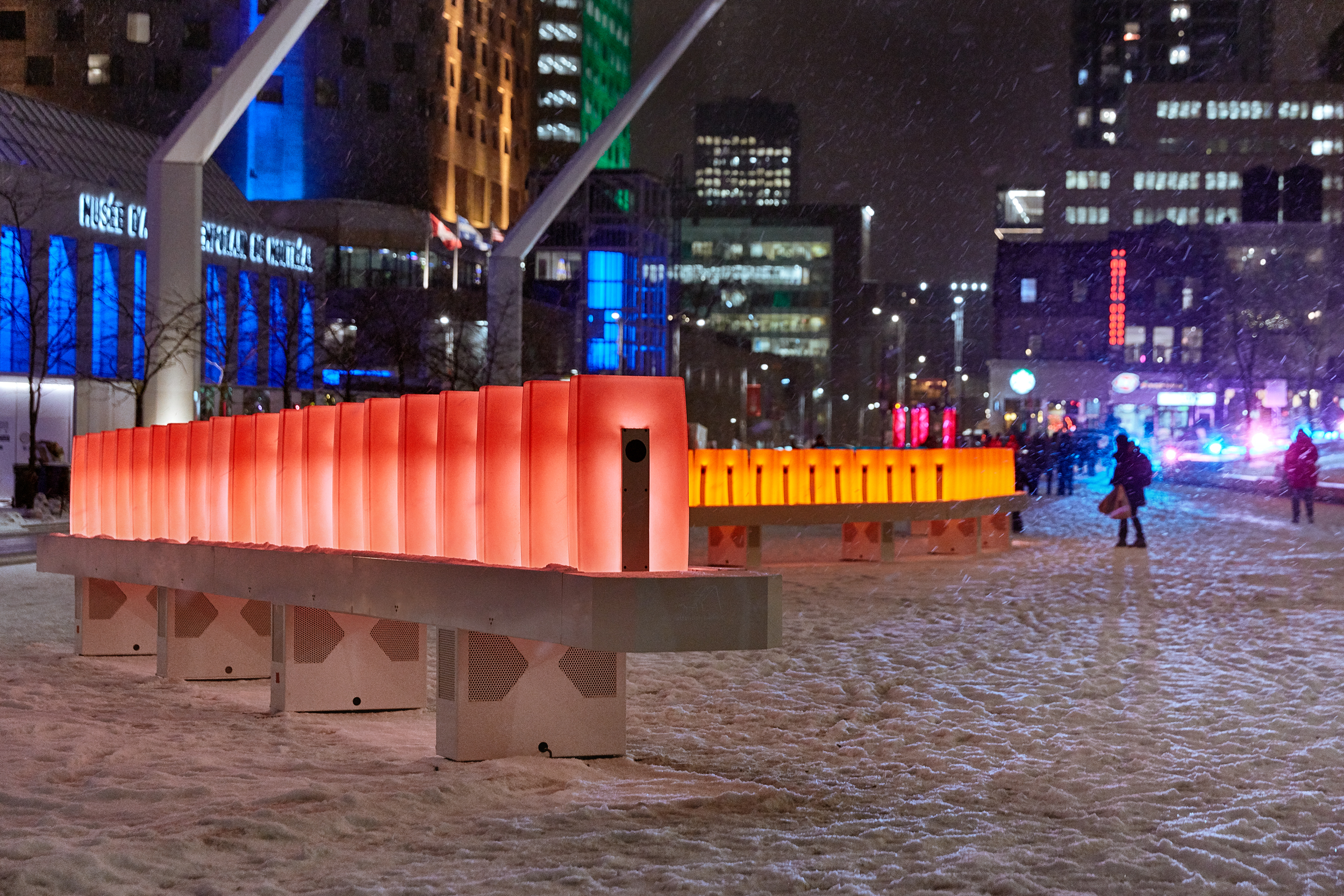 Credit: Nicolas Gouin
Luminothérapie is Quebec's biggest competition for temporary public art installations. Every year, Luminothérapie holds a contest to find the most original and captivating idea to then create a fun installation in Quartier des Spectacles for Winter.
This year's sounds like one of the best editions yet! An event for the entire family you won't want to miss