To celebrate the holiday season, the Montreal Casino has created an amazing new menu called "The Experience", and it's available at their restaurant "Le Montréal".
Le Montréal is located on the top floor of the Casino and offers a fantastic view of downtown Montreal. The ambiance at this restaurant is very cozy, and will make you feel right at home. The Experience menu offers a delicious three course meal with 3 choices of appetizers, 3 choices of mains, and a dessert. Here's what you can expect as your 3 appetizer options.

1. Old-fashioned pea soup
If you feel like warming yourself up after a long day outside, you'll definitely want to try the old-fashioned pea soup with pig's feet tempura.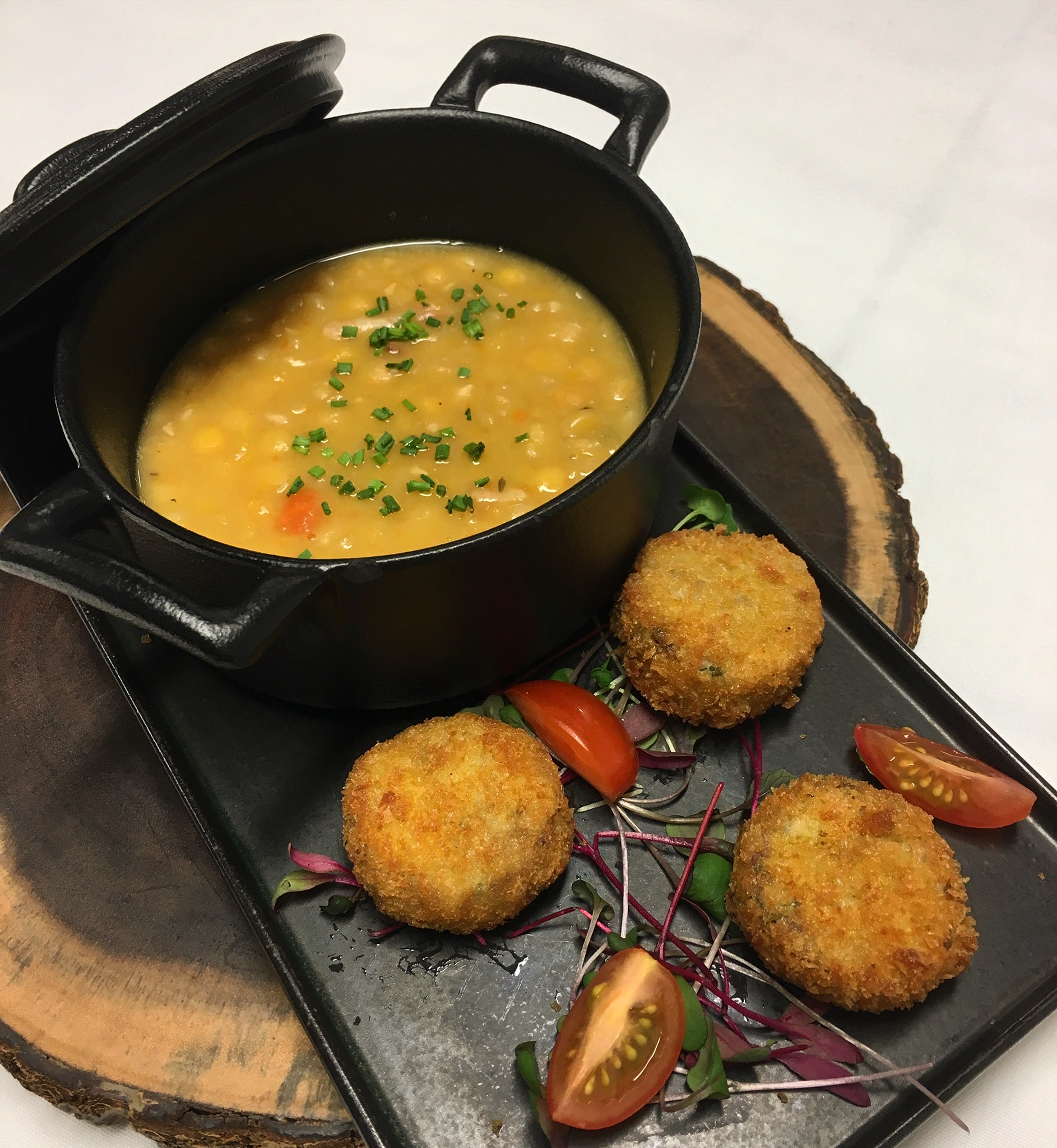 2. Lobster Mac and Cheese
Lobster lovers rejoice! As a second option you can order mac and cheese with lobster, served with a tomato sauce and basil.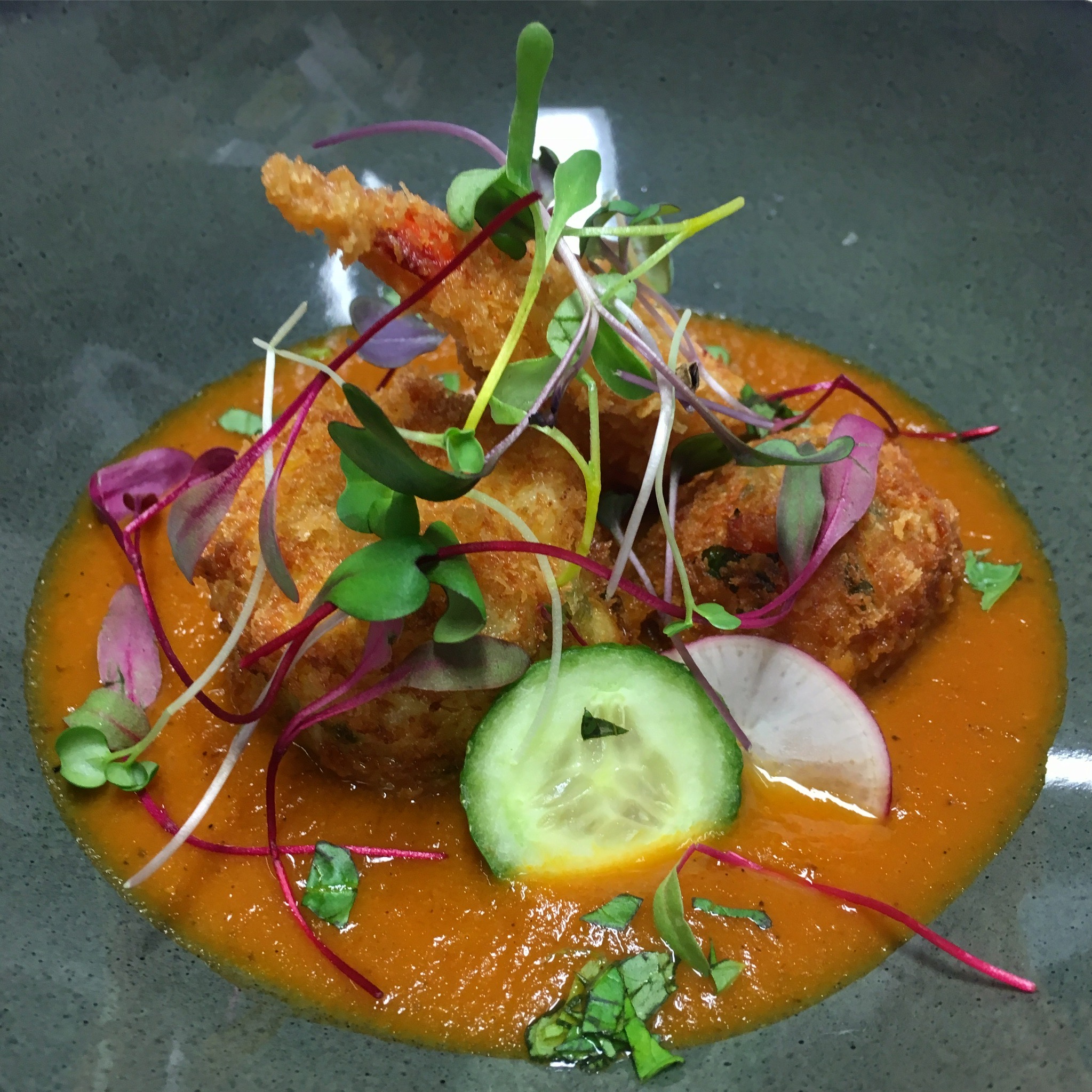 3. Bison pie
The chef's specialty for the holidays: a bison pie with honeyberries and foie gras sauce.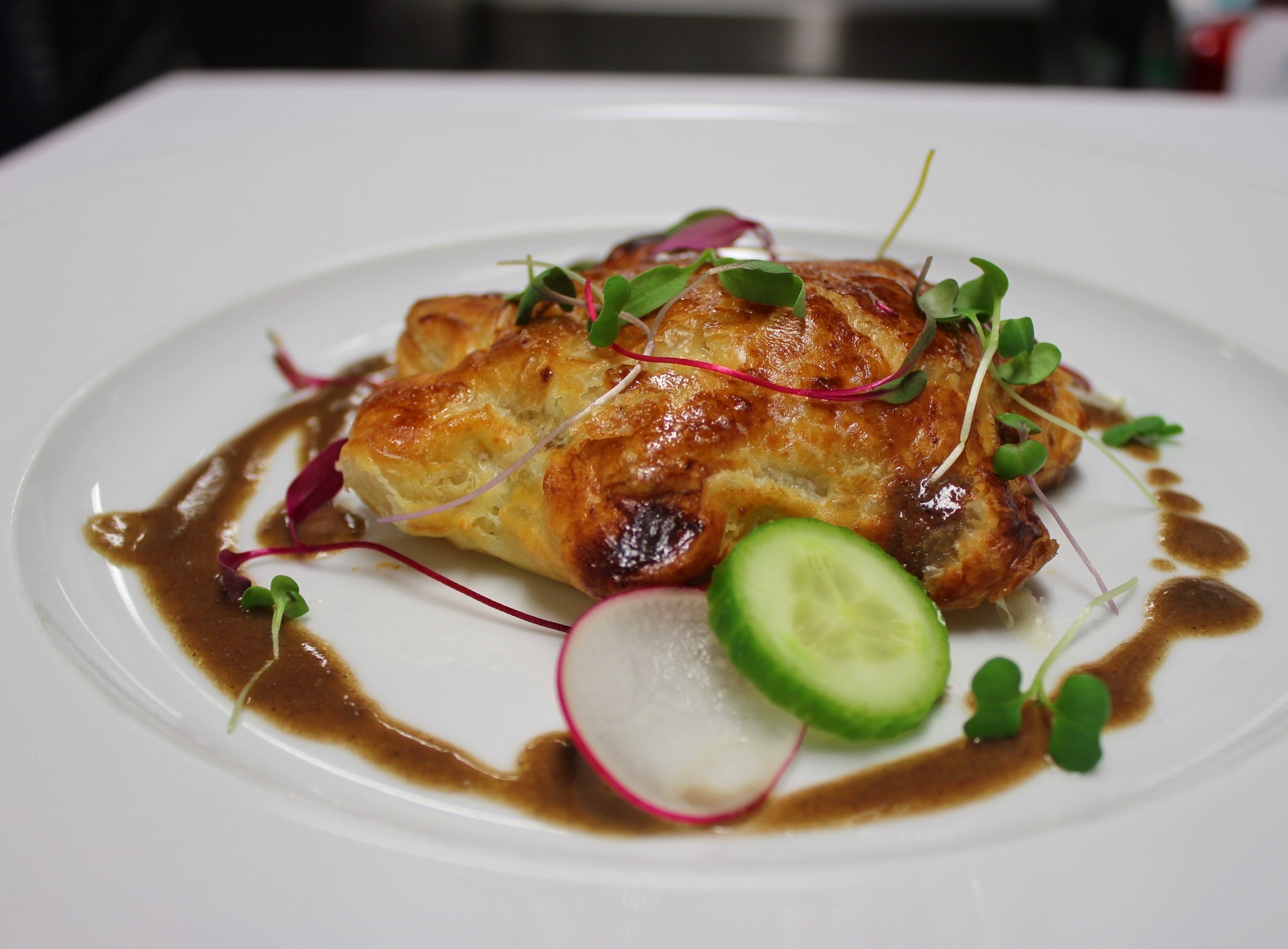 Once you're done with your appetizer, here are the 3 mouthwatering choices that are available as your main dish:
1. Portobello mushroom dumplings
If you like blue cheese, this one's for you: Grilled portobello mushroom dumplings, vachement bleu cheese sauce and chives. We'll let the picture speak for itself…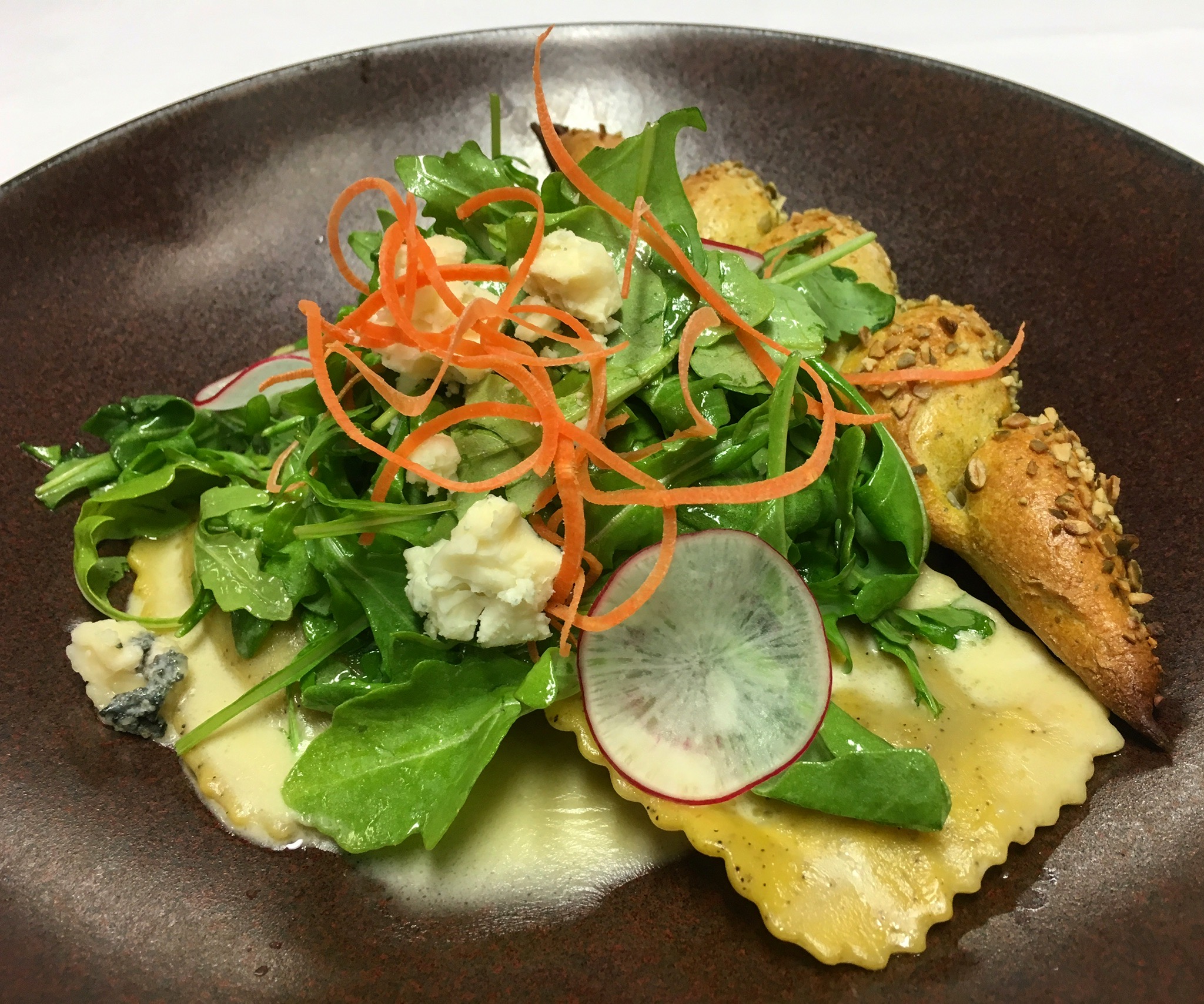 2. Pan-seared lamb
As your second choice, pan-seared lamb, cream polenta with herbs, full-bodied jus with black garlic.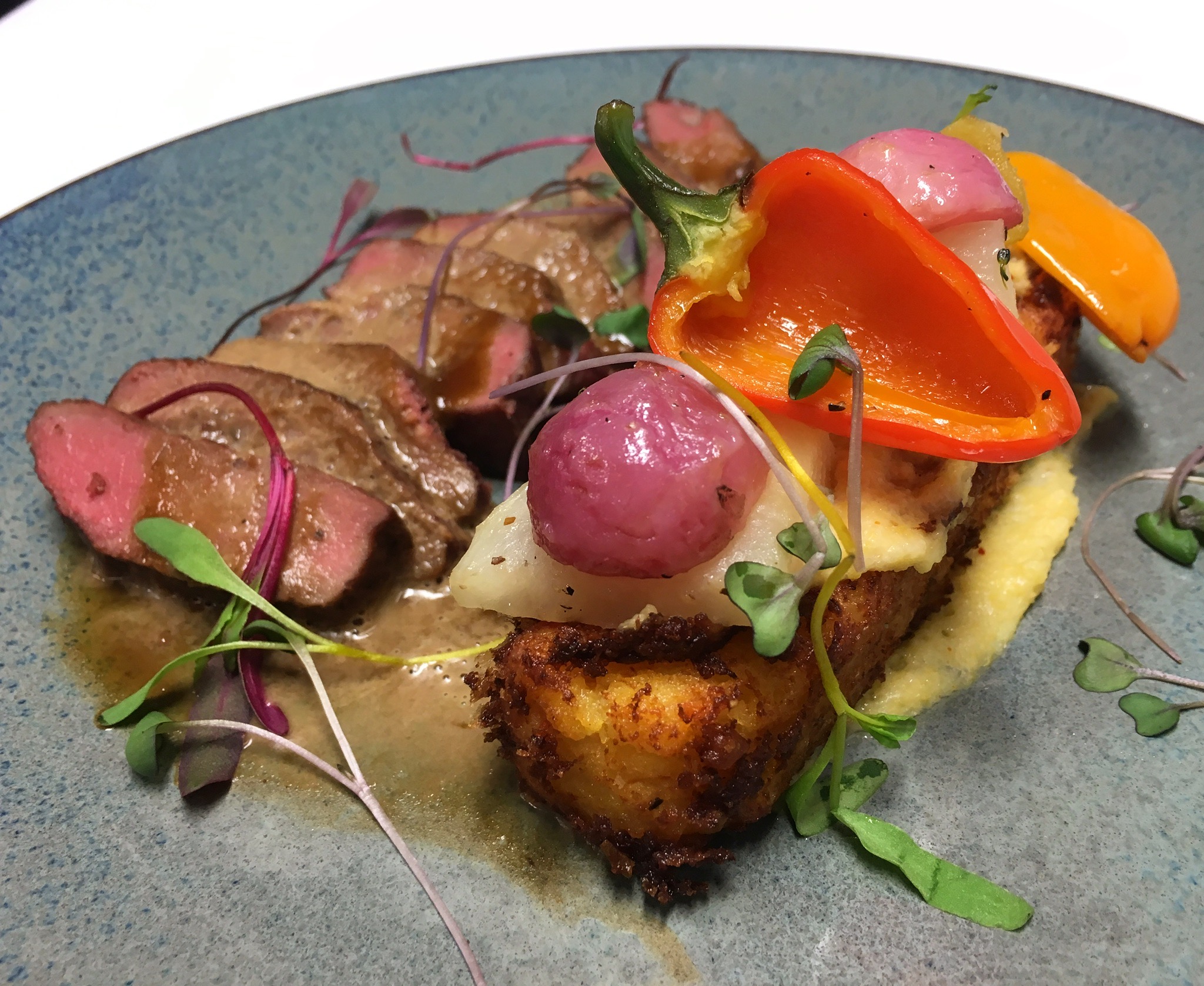 3. Roasted fish filet
If you're more into fish, then you have to try the roasted fish filet, served with quinoa, vegetables and braised bell peppers. To. Die. For.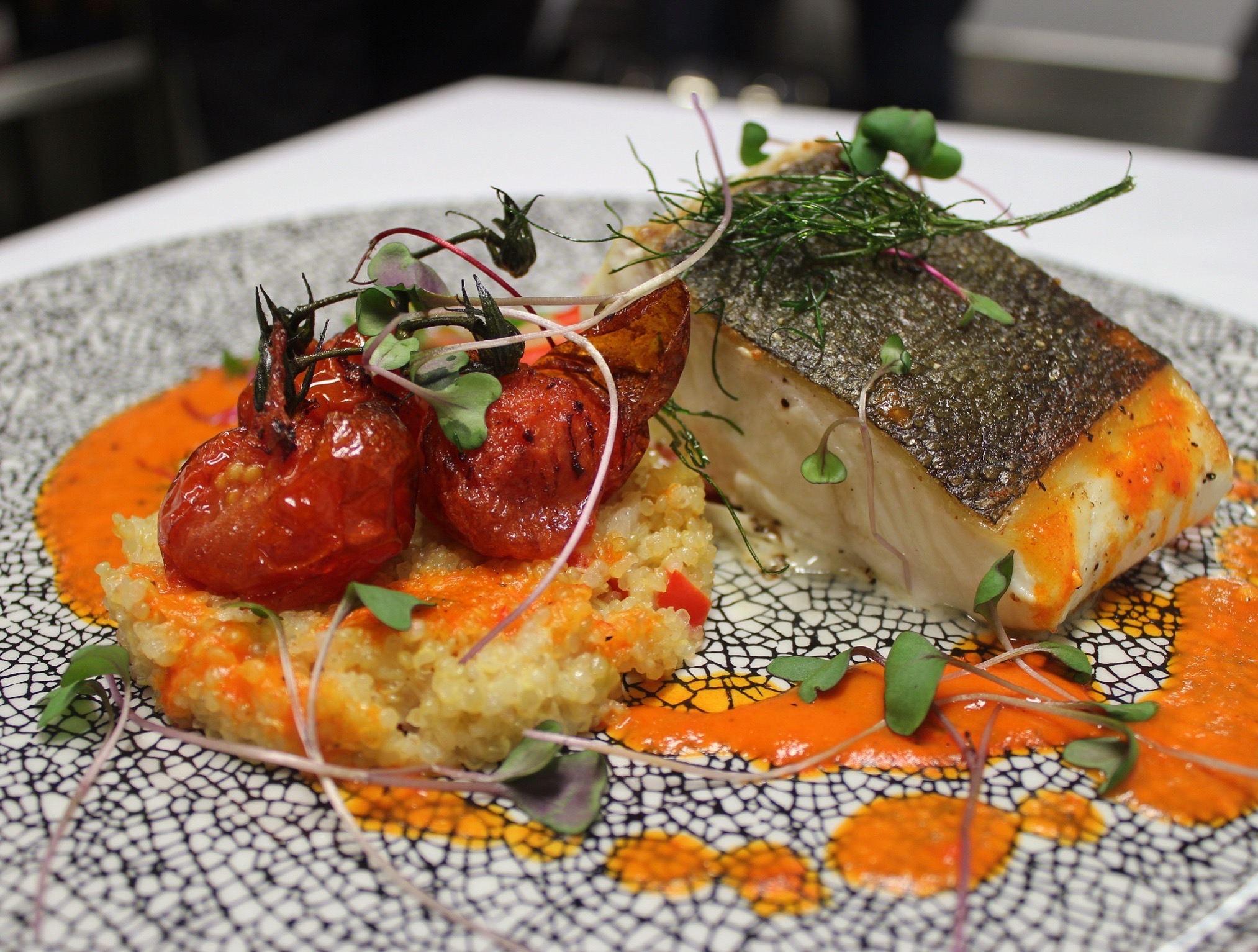 For the final dish, the Casino's pastry chefs have created the perfect dessert to end your meal on a high note!
The New-style sachertote with cream of apricot and dark chocolate mousse is the perfect dessert to capture the magic of the holidays.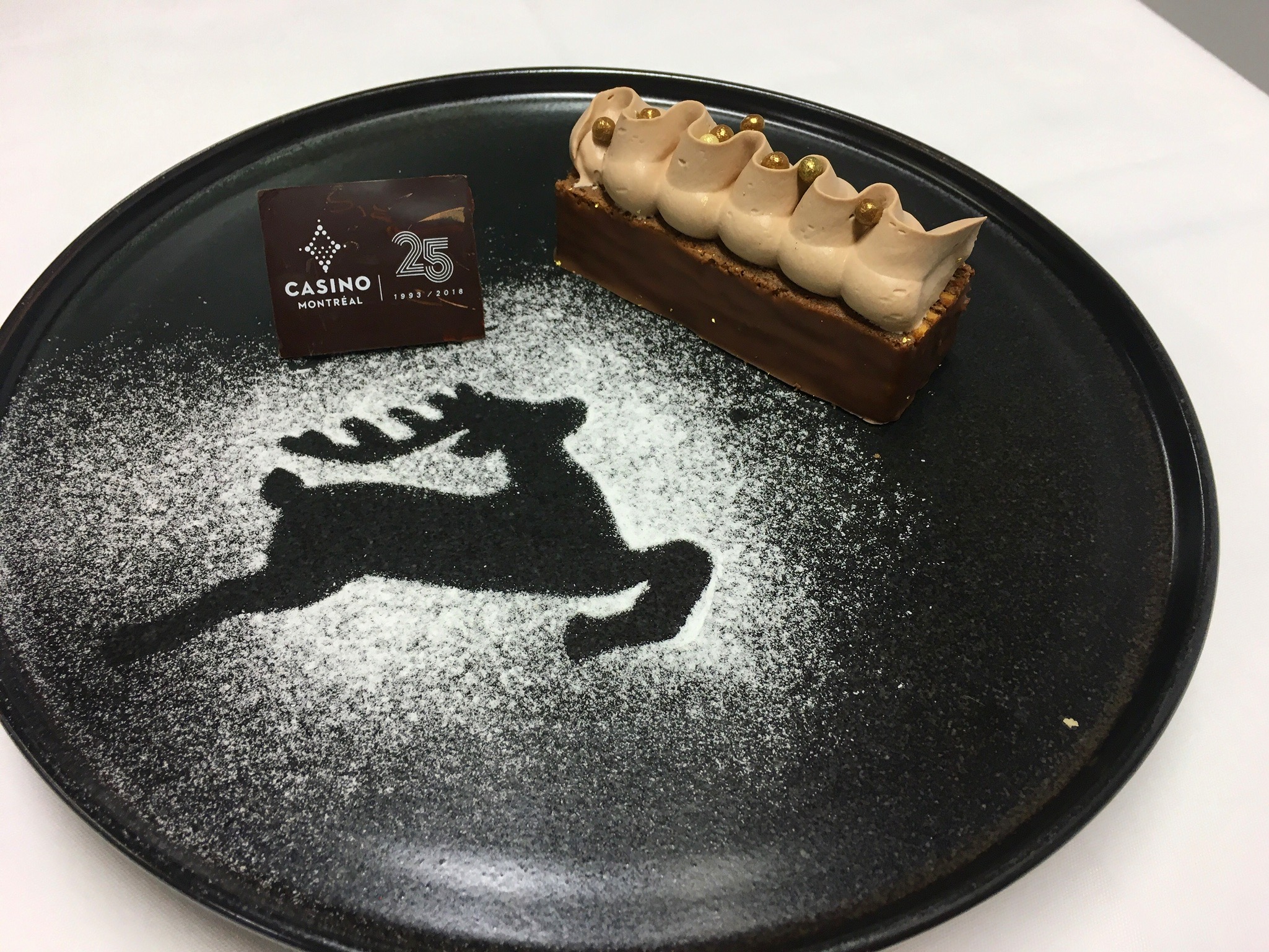 Tempting isn't it? The Experience menu will be available until January 9th 2019, with the exception of December 24th, 25thand 31st. Special menus for Christmas and New Year's Eve will be offered for those occasions. To find out a more, visit the Casino de Montréal website and for reservations, call 514-392-2709