'Tis the season… to get your holiday shopping on! There's a beautiful Italian Christmas Market that's being put up by the Richmond Marché Italien, and it's simply out of this world!
2020 has been quite the year. The worldwide pandemic has taken a toll on all of us, and it's about time we experience something cheerful.
We can hardly believe that the year is coming to an end. The holiday season should be a jolly time… and the Richmond Montreal is bringing some of that Christmas magic via its gorgeous Italian Christmas Market. We all deserve it!
Like each year, the Groupe Richmond likes to go all out and make the holiday season special for everyone who visits. This year, they have set the bar even higher and will literally "transport you to the magic of the holiday season"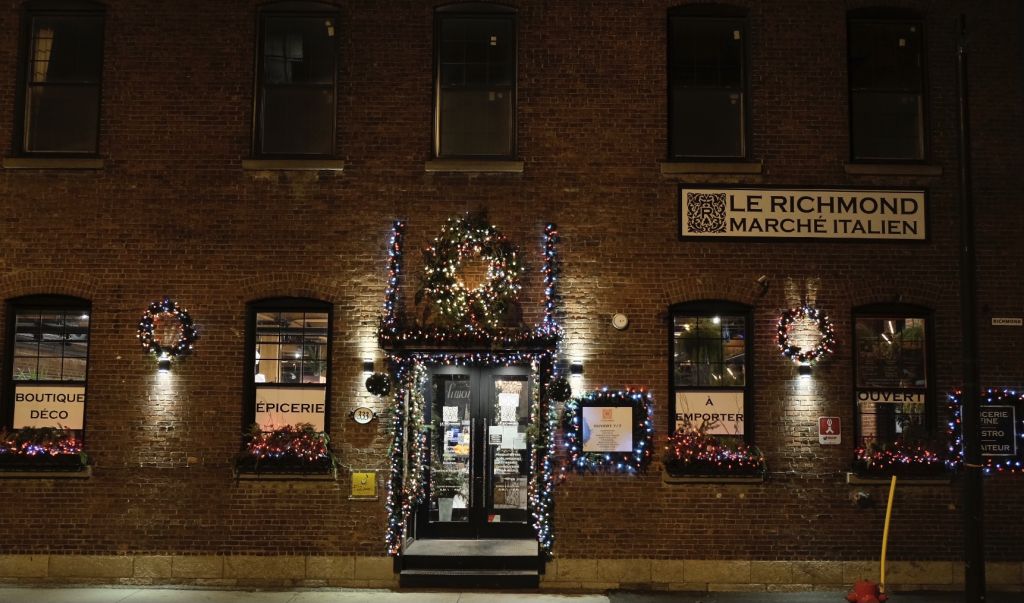 From November 21st to December 20th, the Richmond will be hosting for the first time ever a magical indoor Christmas market for the ultimate holiday experience. In a safe environment, come discover a beautiful and cheerful gourmand market. They will of course be following all government COVID precautions and recommendations.
With a variety of amazing and unique activities taking place at the market itself such as the masterclass : the art of hosting, for you to easily apply at home. You will also be able to enjoy a warm cup of hot chocolate and some treats on your departure. Yes please!
What's an Italian Christmas market without delicious food and beautiful gift ideas? Now is the best time to encourage local businesses whom you can find at Marché Le Richmond. Shop from local and artisanal products to get your loved ones the gifts they deserve or buy them a gift card and encourage at the same time local producers and artisans. Find the ideal gift basket for your Christmas dinner, delicious homemade pastries prepared by their pastry Chef to treat a loved one or even yourself, and even beautiful gift wrapping on site!
Before December 1st, you will also be able to pre-order the Richmond's mouthwatering Christmas menu by their executive Chef Gianfranco Schifano at -15% off! You can also order from their delicious traditional catering and family-style menus. For those present at the market, you will have the chance to participate in their "Chef at home" contest. (Dinner for 4 value of $1000)
Remember, from November 21st to December 20th at the Richmond Christmas Market: cute gift ideas, gourmet discoveries, a true holiday atmosphere and amazing activities. A great and fun way to get into the ho ho holiday spirit!
Be sure to take notes on your holiday agendas: the market will be open 7 days a week! Opening hours: Monday - Saturday from 9 am to 9 pm, and from 9 am to 6 pm on Sundays! Extra activities on the weekends.
Where? The Richmond Christmas Market is located at 333 Ave Richmond, Montreal