There is no doubt we're now living in a very different world. The pandemic that has affected the entire world has forced us to change our habits and adapt to a completely different lifestyle. Simply going out into the city has become a crazy adventure. From mandatory face masks, to social distancing and disinfecting your hands every time you walk into a place, going out is not always fun for everyone.
Thankfully for us, many businesses and events have now adapted to the "new normal", and now offer their services online, allowing us to stay safe at home.
The Biggest Job and Continuing Education Fair is no exception and this year's edition will be taking place 100% online. The event, that usually takes place at the Palais des Congrès de Montréal has been reinvented to give you the chance to participate in the fair from the comfort of your sofa.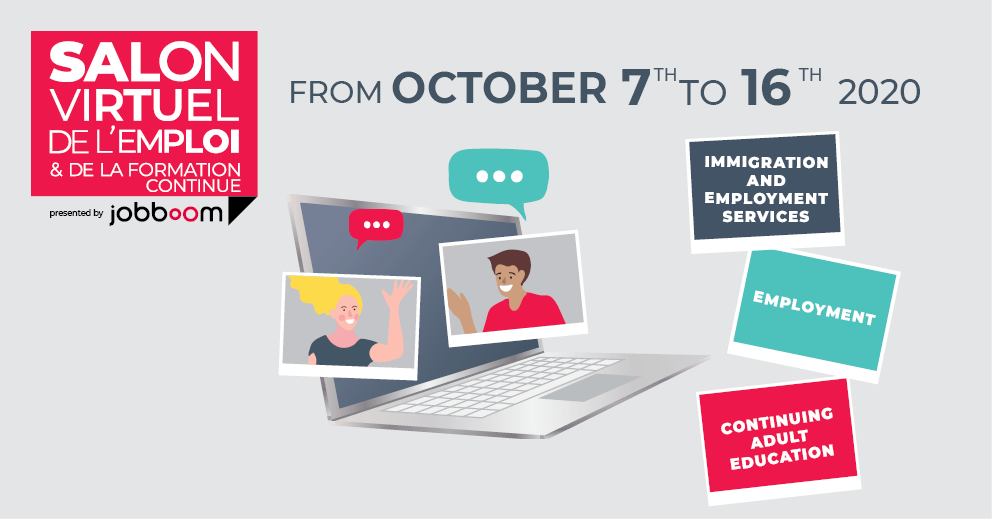 If you're currently looking for a job, trainings to improve or reorient you, then you won't want to miss this unique event! The Virtual Fair this year is going 3D and will host more than 175 exhibitors with over 7000 job offers! The fair will be divided into six thematic pavilions: Health, IT and Engineering, General Employment, Continuing Adult Education, and Immigration and Employment Services. Everything to meet your needs!
During more than a week, from October 7th to October 16th, the Virtual Job and Continuing Education Fair, hosted by the National Career Event in collaboration with the Quebec government, will give you all the tools you need for your job search. You'll have the opportunity to visit (virtually of course) all of the 175 exhibitors, where you will learn everything you need to know about your potential future employer. Apply directly for jobs that interest you and meet your requirements.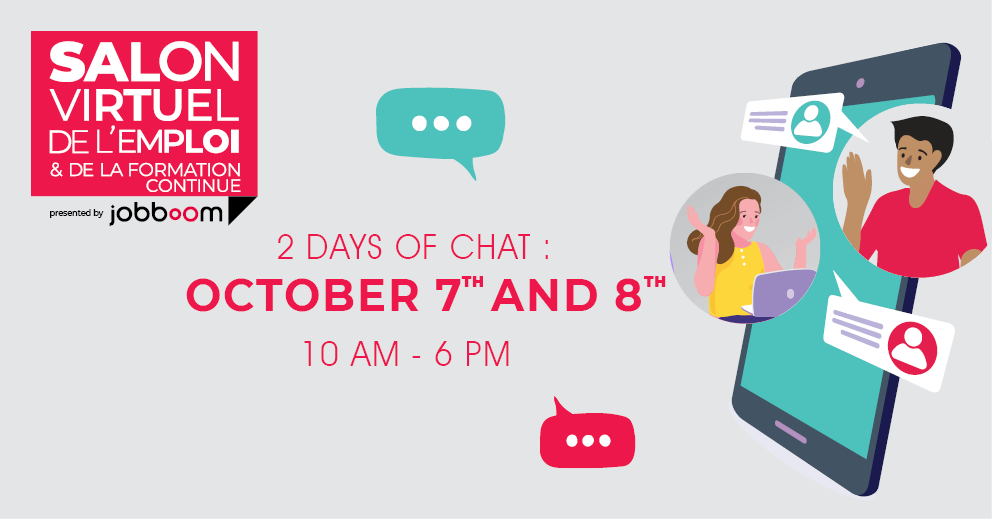 At the fair, you will also have the possibility of attending FREE live conferences on various topics that will guide you through your job search or will help you for the rest of your future career. On the program: conferences about training, about immigration and general employment.
On October 7th and 8th, you will also have the unique opportunity to talk to the exhibitors via chat or video. A great way of meeting your (potential) future employer and asking all of the questions that come to mind.
The Virtual Job and Continuing Education Fair is a 100% FREE event (the event's platform is currently only available in French).
Click HERE to subscribe and find out more about this unique event!
Find more information by visiting the official website HERE.
And on the event's Facebook page HERE.