As you already know, the province of Quebec has now been under almost full quarantine for the last few weeks. While some essential services are still running, most of Montreal is currently on "pause" and everyone is staying safe at home. To keep ourselves entertained, a lot of us have decided to try cooking as a fun yet simple activity. Whether you have discovered a new talent in the kitchen or you're almost getting there, it's time to give yourself a break and order in!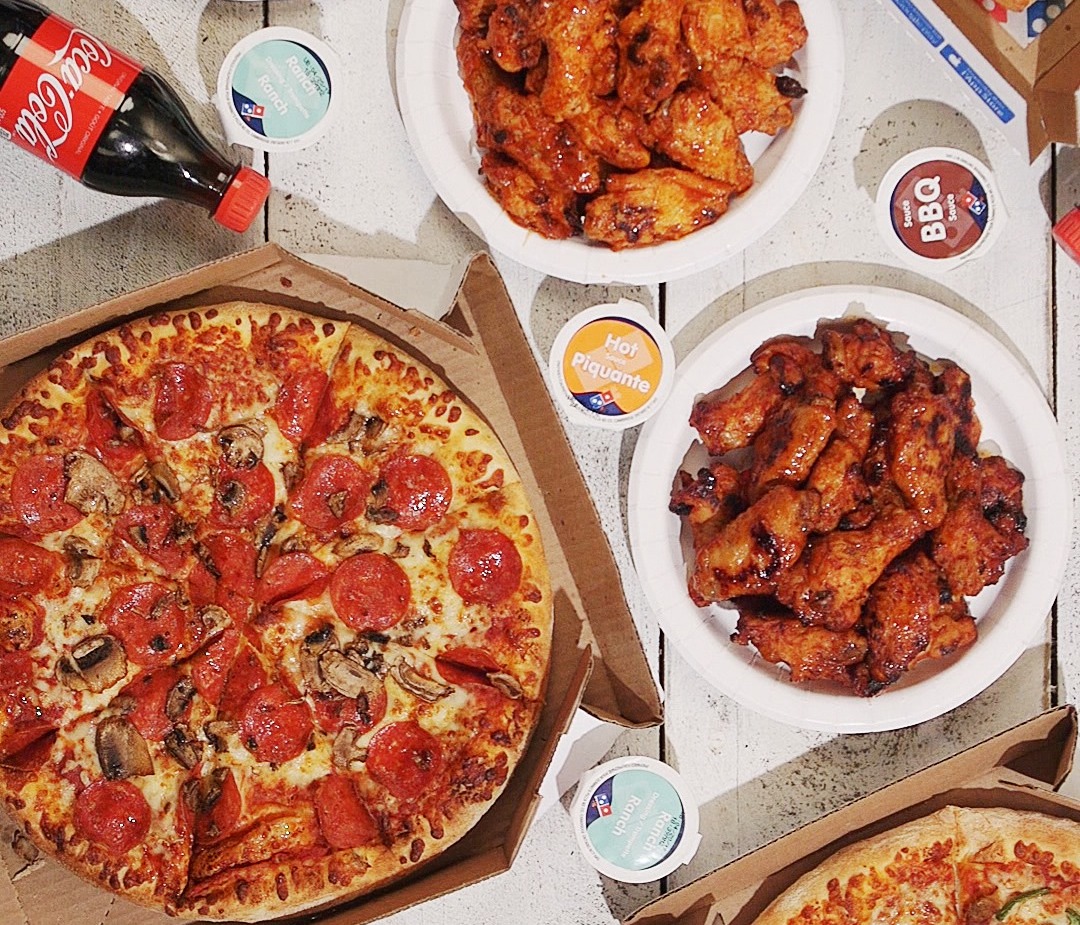 If you're running low on recipe ideas, why not treat yourself to a delicious cheesy pizza from Domino's? They are currently having some sweet online deals you'll definitely want to take advantage of: order a large 14 inch pizza with 4 toppings for only $12.99! Perfect for the family or for your big appetite. If you disagree on the toppings to choose from (we get it, Domino's offers A LOT!), opt for their 2-toppings 2-medium pizzas for $7.99 each! A great way to take a moment to relax and enjoy a fresh, warm pizza all from the comfort of your home.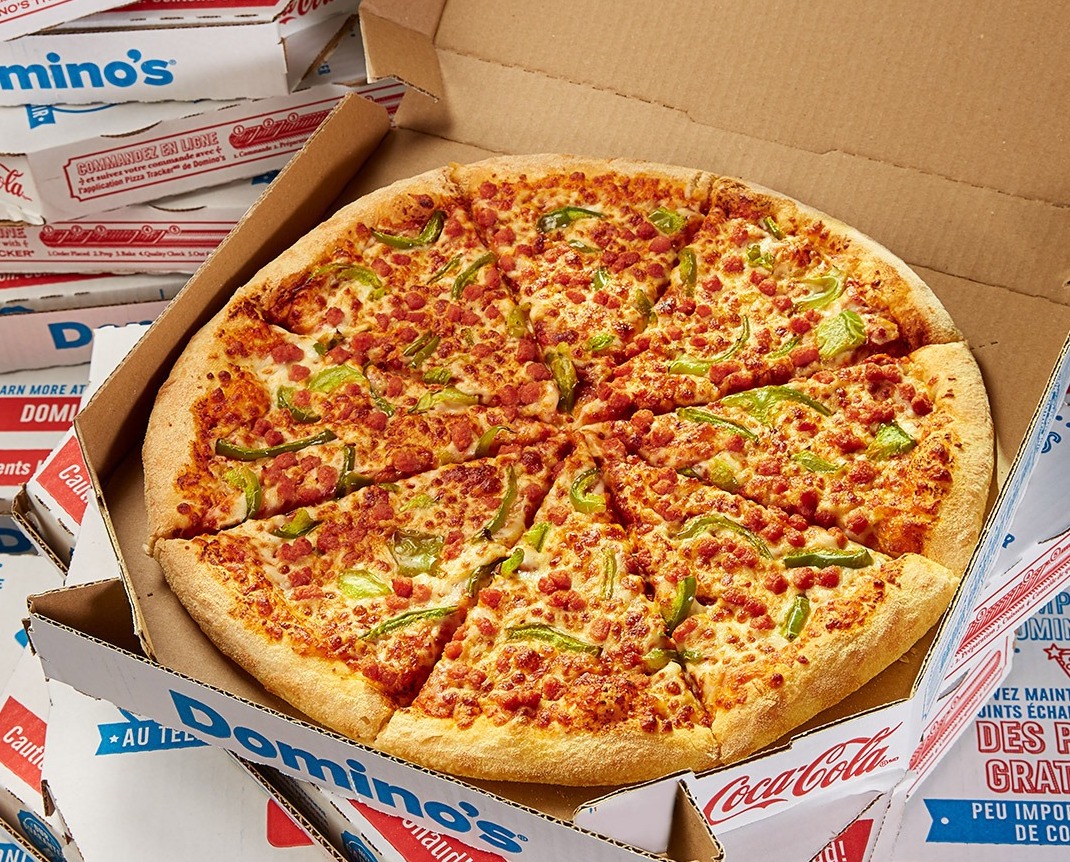 To make things a lot easier and safer for everyone, Domino's has implemented a new zero contact delivery method. The way it works is simple: once you place your order online or using their super easy to use app, let your store know where you would like your order to be placed. All you have to do is add a comment in the Delivery Instructions for Driver. For example, you could ask the delivery expert to leave your pizza on the front steps of your house, or right in front of your door.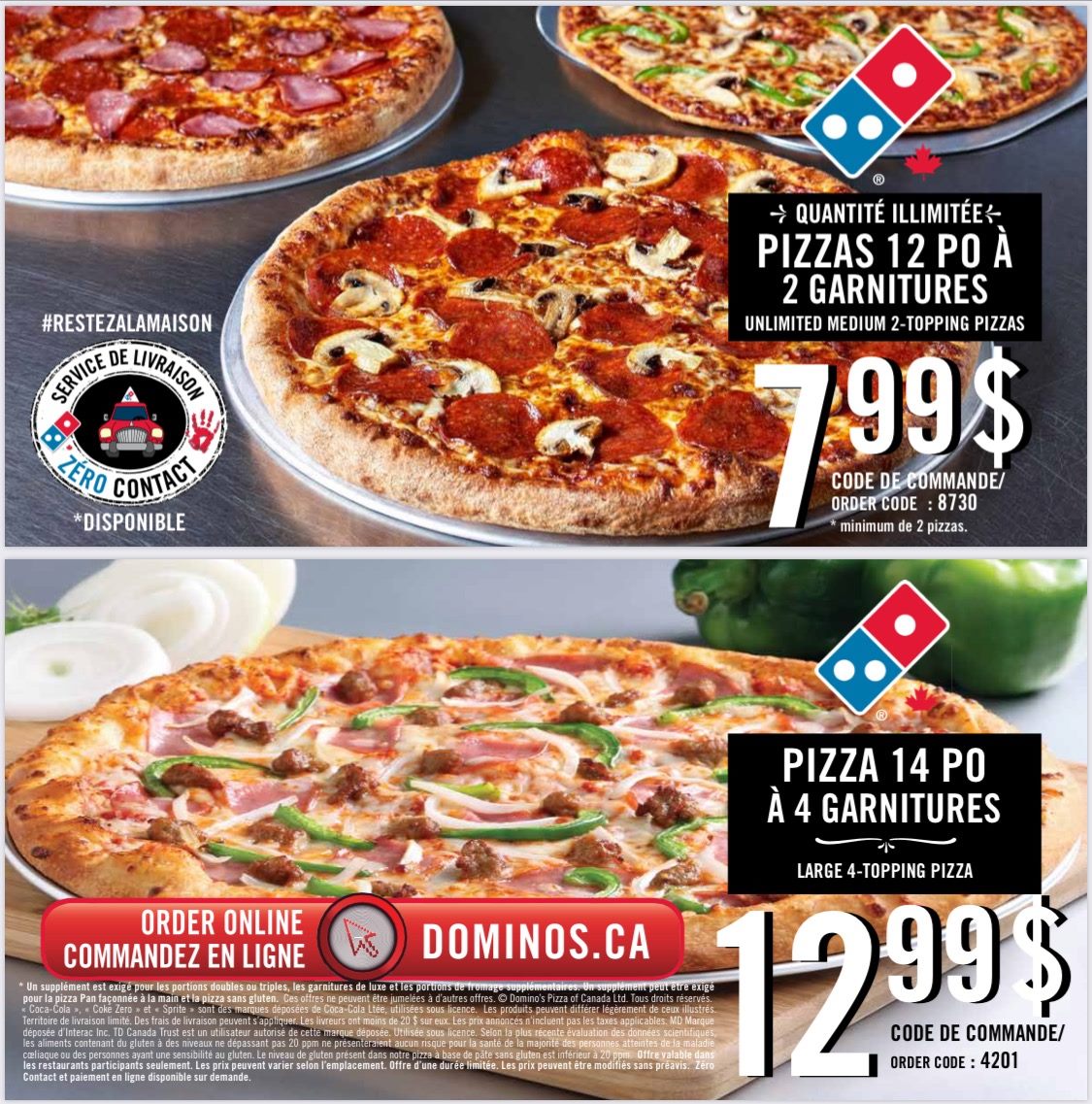 Your delivery expert will then notify you when you can come out and grab your pizza where you requested it. The delivery expert will make sure to move back to a safe distance and wait until you pick up your order...and voilà! We highly recommend you use their pre-payment and pre-tipping options, making your delivery as efficient and contact less as possible.
To learn more about Domino's new zero contact delivery and to place your order today, CLICK HERE. Your fresh pizza awaits you!