Mark your calendars! On January 30th, 2020, the QS World Grad School Tour is coming to Montreal. Whether you're currently in college, a college grad, or you're simply looking for academic and career advancement, this is an event you'll definitely want to attend!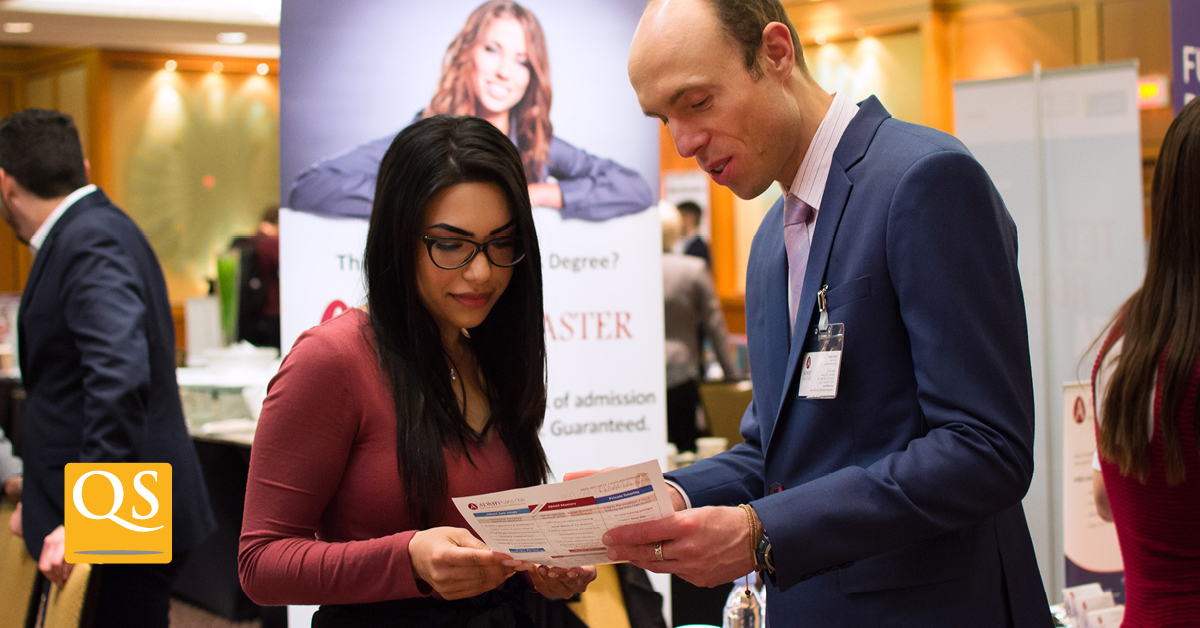 Explore your grad school options, learn about studying abroad, or find a specialized master's or PhD program that best fits your academic and professional goals. Meet with admissions directors from over 20 of the world's top universities such as LBS, Queen's University, Imperial College, and SMU Engineering to name a few. There is no better opportunity to discuss and shake hands with well-connected professionals in the industry.
The best part of the World Grad School Tour: up to $7 million USD in scholarships are up for grabs! On site, you'll also be able to get all your application questions answered, receive test prep information, get your resume reviewed, a professional LinkedIn headshot, and fantastic advice from industry experts.
Space is limited so don't wait and sign up today for FREE! The event will take place from 3:00 pm to 8:00 pm and will be taking place at the Centre Mont Royal, 2200 Mansfield Street. We hope to see you there!