Nothing says summer more than a 5 à 7 on a beautiful terrace in Montreal! For many years, montrealers have enjoyed spending their Thursday evenings at New City Gas, and now, they are reinventing Friday nights with a new concept that will blow your mind!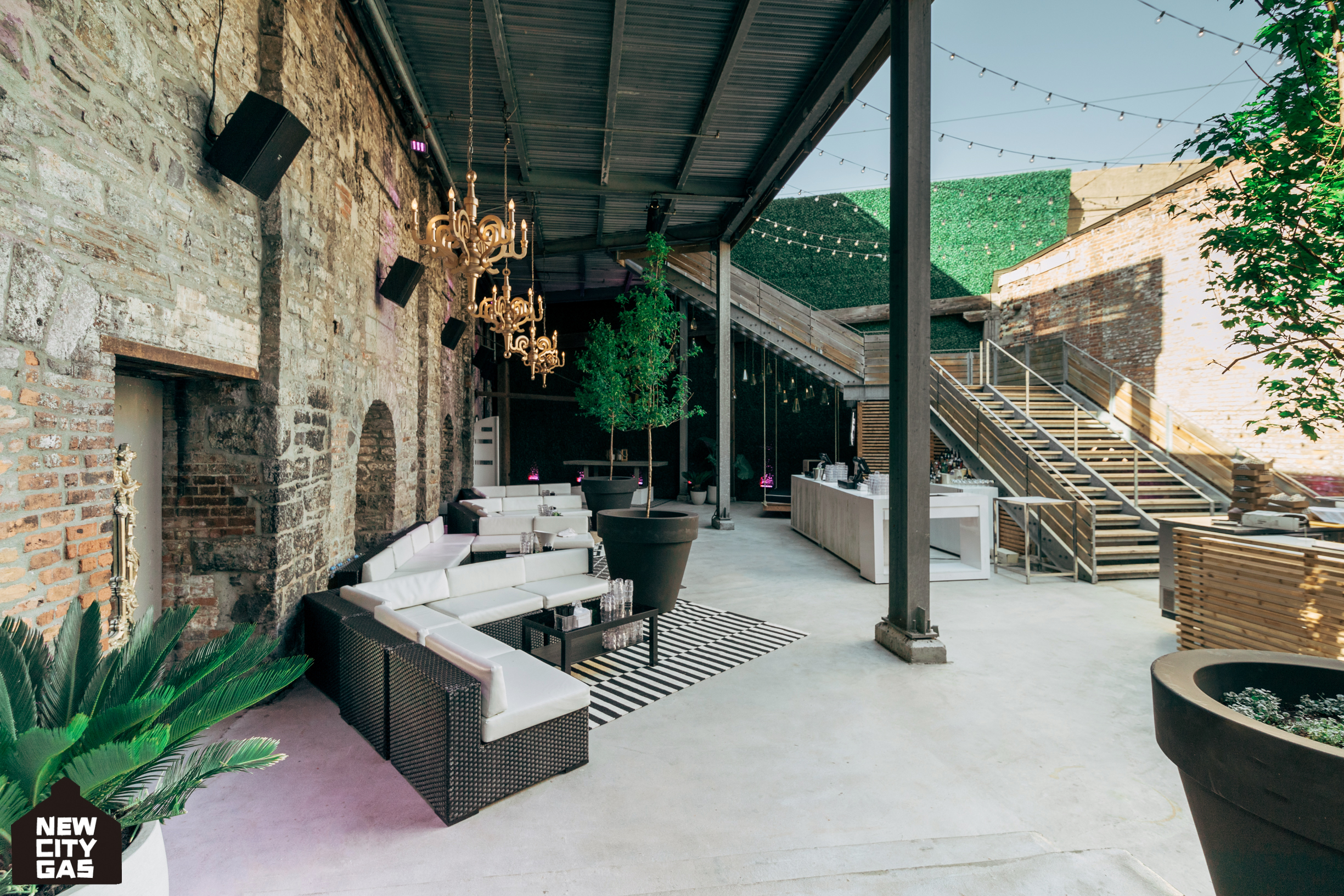 Credit: New City Gas
Starting August 9th and until September 27th, New City Gas presents their new "5 à 7 Fridays in Mary's Garden". This all new event is THE place to be this summer and we have all the details that will make you want to forget about your usual Friday night plans and head straight to NCG:
Why Mary's Garden? The theme of this new concept was chosen in honor of Mary Griffin, a huge and very successful Montreal business woman, that actually gave her name to the neighborhood she bought in the early 19th century. Very impressive!
5 à 7 Fridays in Mary's Garden will be the perfect place to be to enjoy a delicious cocktail and relax after a long day at work. All while listening to the sounds of Stingray, the unique casual chic ambiance will be the ideal set up for professionals and especially business women who want to have a conversation over a glass of Spritz. Oui s'il vous plait!
If you get a little hungry, a crazy pop-up picnic basket concept will also be available on site to satisfy your cravings. A huge selection of delicious drinks will be served, such as the iconic Apérol Spritz, refreshing Hoegaarden white beer, some of the best imported wines from all around the world, and of course Veuve Clicquot Rosé!
5 à 7 Fridays in Mary's Garden will be taking place every Friday all summer long at New City Gas! Sounds like the perfect place to be, you can be sure you will catch us there, a glass of Apérol Spritz in hand and enjoying the beauty of NCG's terrace!