Finally, the long weekend is about to start, and what better way to celebrate St Jean Baptiste and the grand opening of Juliette & Chocolat's new location on Monkland than with free ice cream? That's right! From Friday June 21st until Sunday June 23rd, Montrealers are invited to visit Juliette & Chocolat's brand new store for a FREE mini Pop dipped in any topping of your choice.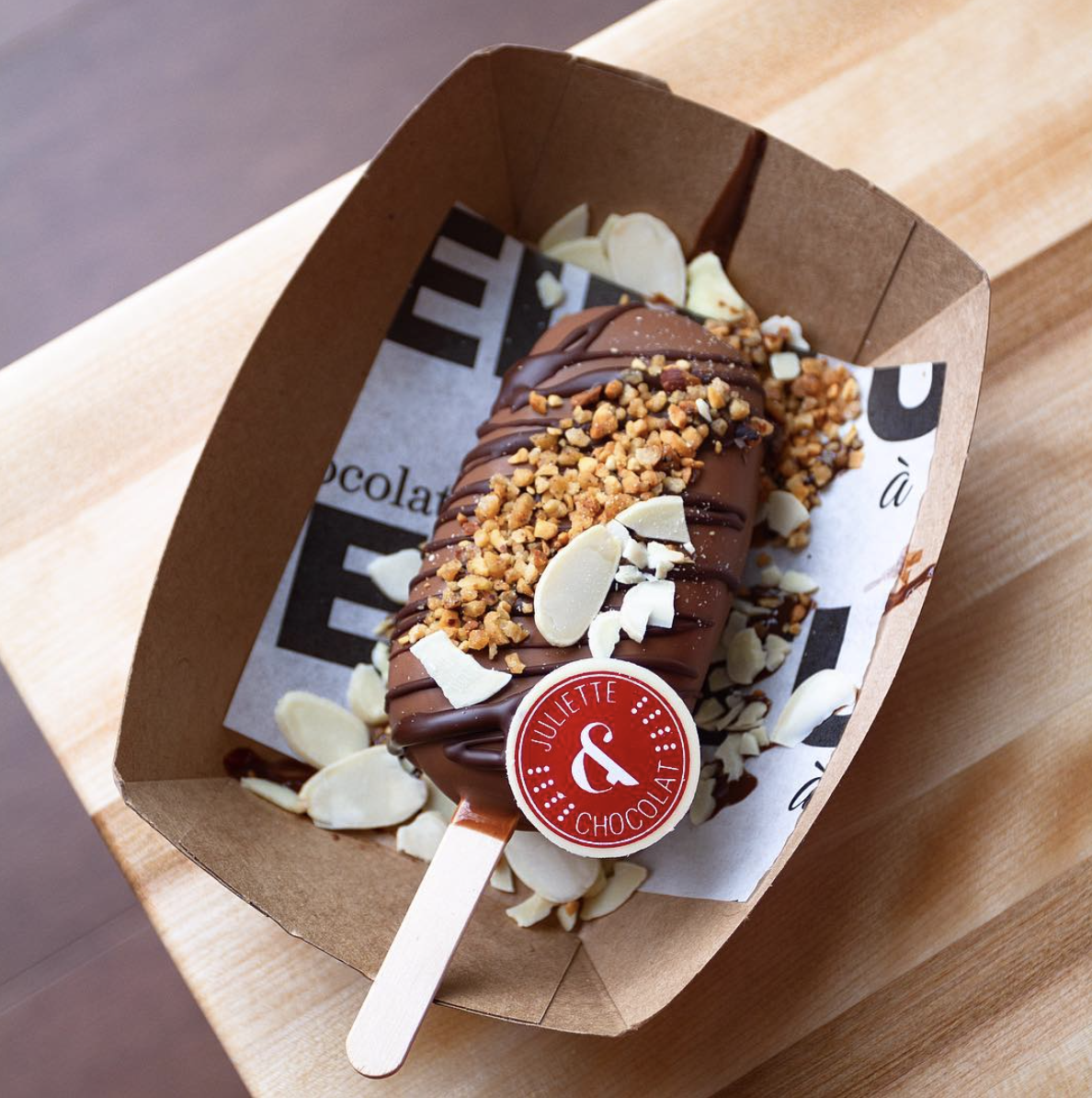 Credit: Juliette & Chocolat
You will have the choice between four different toppings: milk chocolate, dark chocolate, white chocolate or praline. Then to top it all off, why not add some Oreos, brownies or rainbow sprinkles?! The choice is yours! But hurry, this offer is valid only until quantities last and something tells us there's going to be a huge line up considering how good Juliette & Chocolat's sweets are!
For more information about this promotion, visit Juliette & Chocolat's official Facebook page here. And be sure to visit their new store at 5549 Monkland Av.