Let's admit if, travelling can be stressful! Especially when you have to fly to your destination, no one is really excited about all the stress caused by checking-in their luggage, passing security, and waiting long hours on an uncomfortable seat (because we all know the good ones are always taken).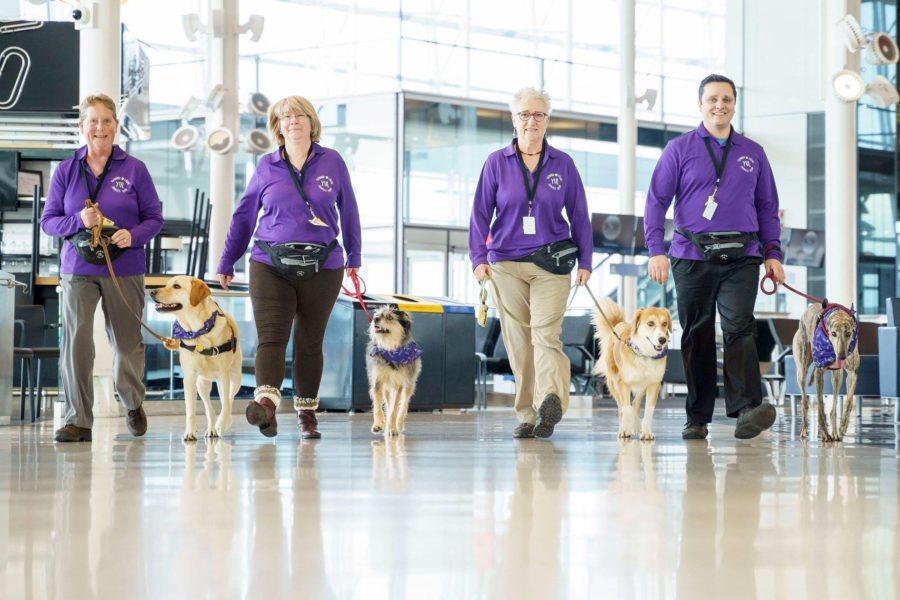 Credit: Vane
Lucky for us, Montreal's Pier Elliott Trudeau Airport has found the perfect solution: a pack of happy therapy dogs that roam within the airport! Yes, you read correctly! Ease off the tension by petting a bunch of cute puppies. Handled by volunteers, you will find the friendly dogs roaming around the departure areas. Note that they will not approach you, just in case you are scared or allergic. Policy is that you will have to go to them!
Montreal's Trudeau Airport was placed ninth for customer satisfaction in North America. It is planning on doubling the number of happy puppies within the next year. Therapy animals are socialized and trained to provide comfort and affection to people in various stressful environments. usually nursing homes, hospitals, and now airports.
So instead of going to the bar and ordering a whisky on the rocks to calm your nerves, be on the lookout for these cute pups. You will find dogs of all shapes and sizes, including a german shepherd that'll help change people's perceptions on the big balls of fur. There's a reason why they said dogs are man's best friends!