A few weeks ago, we were saying the chances of us having snow for Christmas was pretty slim due to high temperatures and no snowstorms in the horizon. Well now, we're less than a week away from the big day and we can say that we will have absolutely NO snow for the celebrations. Yep, all green everywhere!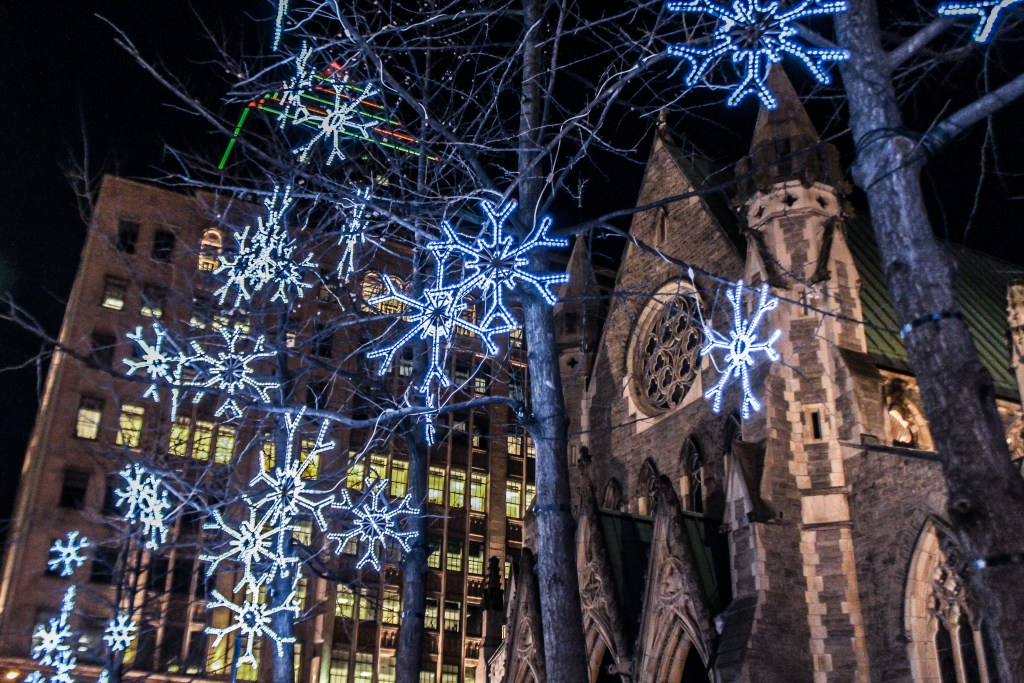 Credit: Our American Dream
In fact, whatever is left of the white stuff will be completely washed away by the rain that's predicted for this Friday's and Saturday's forecast. Temperatures will be way above average for this time of year, reaching a peak of 7°C and 4°C for Saturday, pretty unusual for a month of December but not unseen.
Temperatures will drop for Christmas Eve and Christmas Day but snow will not be joining us for the festivities. We may be getting a few flurries for Boxing day, but nothing is yet confirmed. All of this is really surprising considering the amount of snow we received in November. Now would be a good time to make that last minute wish so we could dream about a white Christmas in Montreal.