Now that the summer is in full force, there's no better time to plan a weekend getaway and take advantage of the great outdoors! Quebecers are lucky to have easy access to such breathtaking parks and nature attractions, but camping isn't for everyone. The best part about glamping (i.e. "glamorous camping") is that you get the best of both worlds: all the luxury and comfort of a cottage or hotel with the beauty of nature! So if pitching a tent, sleeping on the ground and "roughing it" isn't your thing, then you need to check out these 8 amazing spots to go glamping near Montreal!
1. Sleep in See-Through Bubbles at Les Pieds sur Terre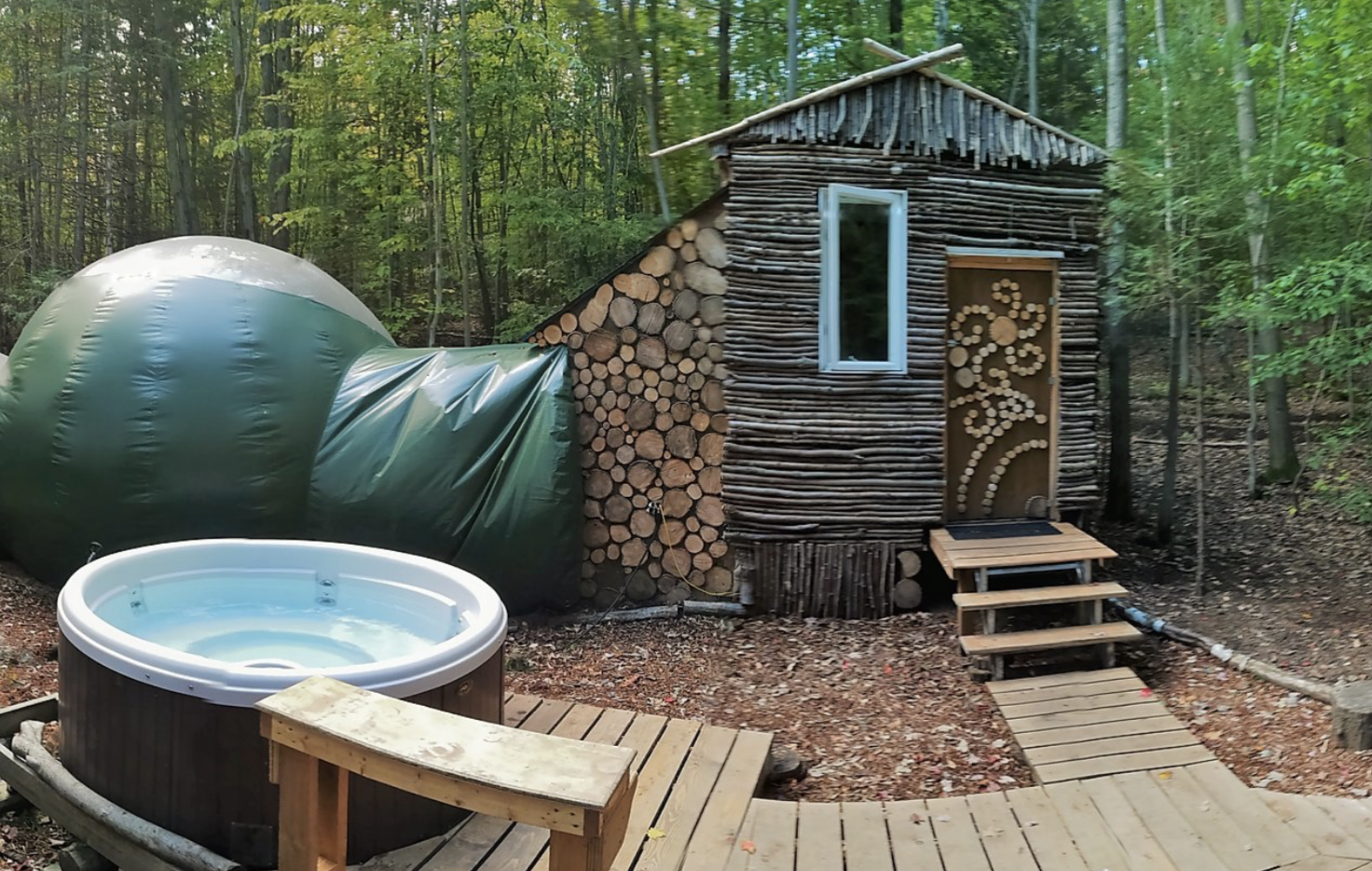 Located just 45 minutes from Montreal near Rawdon, these bubbles are the ultimate glamping trip! They come in 2 sizes: they can either sleep 2 people or 4 people, but no matter what option you choose, you'll have access to hot tubs, kitchens, and outdoor fireplaces!
If you ever dreamt of living in a giant treehouse as a kid, then you can make your dream come true at this rustic and charming A-frame wood home that's actually built on a tree! Located an hour outside of Montreal, it can sleep up to 4 guests and has a kitchen and wood-burning stove.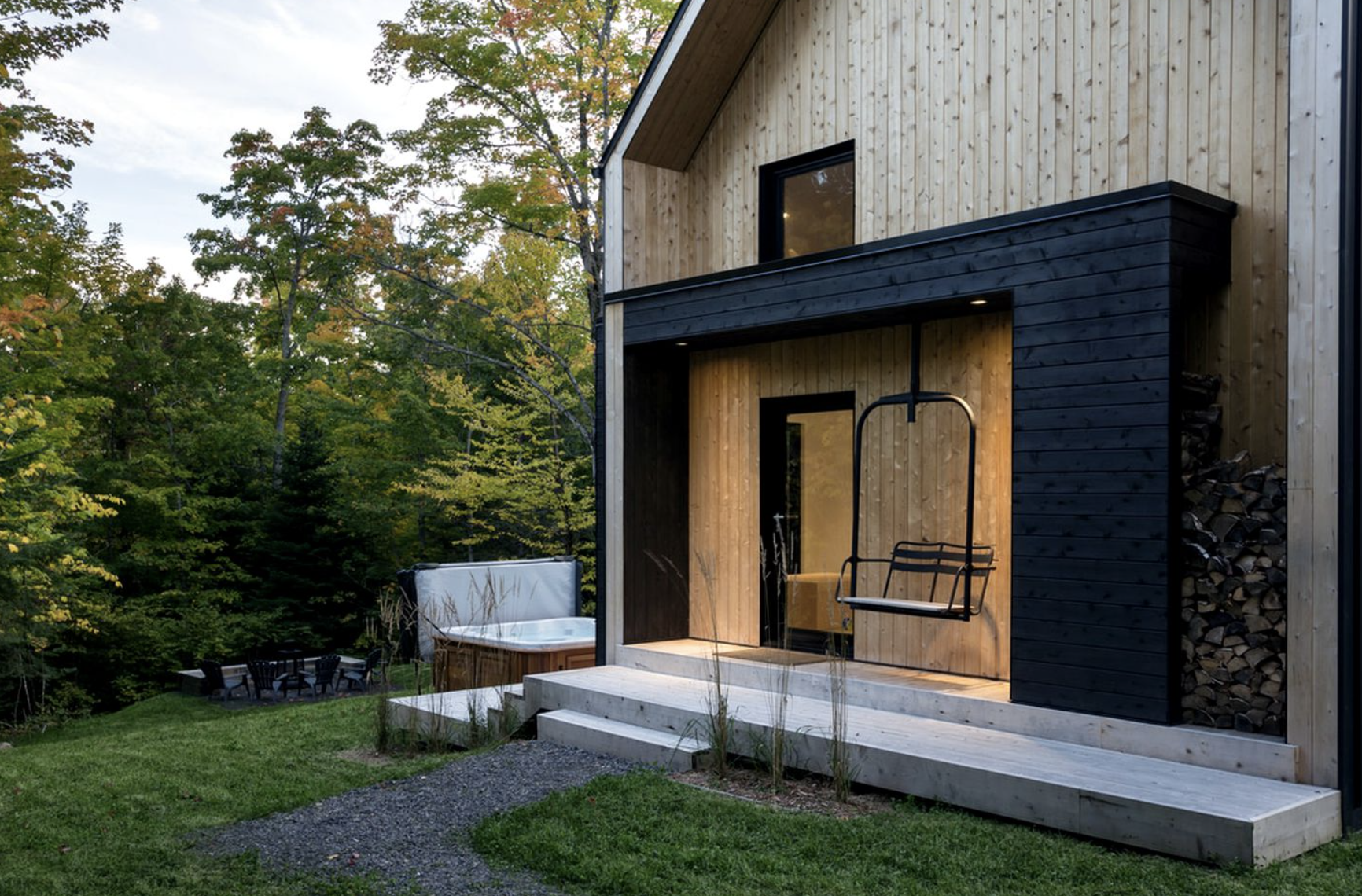 If you're looking for a more chic cabin than you need to check out this breathtaking, Scandinavian-inspired home that can accommodate up to 14 guests! The bright open spaces and minimalist decor will look great on your Instagram!
4. Luxury Glamping Domes in Mont-Tremblant
Nestled on a wooden deck, these romantic domes have a king-size bed, a private bathroom with a shower, and a private hot tub. Plus, you'll be waking up to stunning views!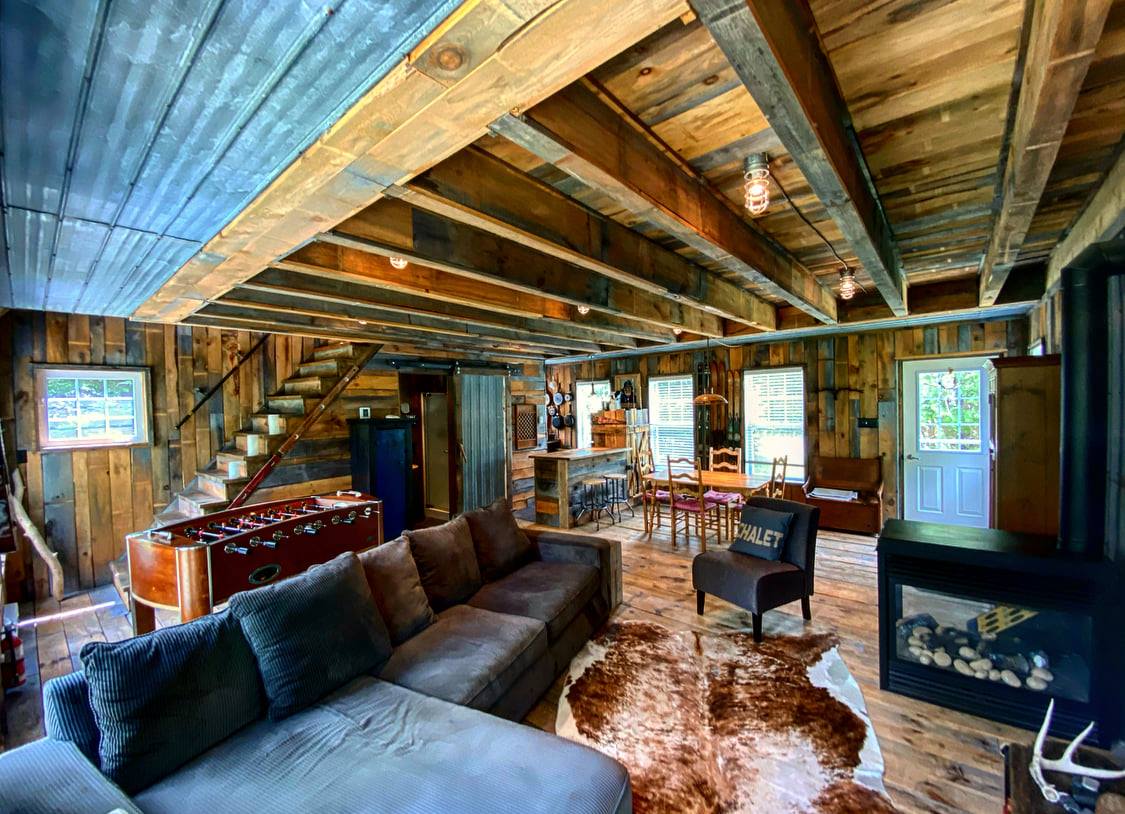 Located along the red river, this is the perfect spot to go paddle-boarding and kayaking! Open year-round, you can sleep in cabanas or shepherd wagons with breathtaking views.
Located at the top of a hill, not only will you and your friends be totally secluded in this stunning treehouse, but you'll also get incredible views of Jay Peak and Owls Head Mountain.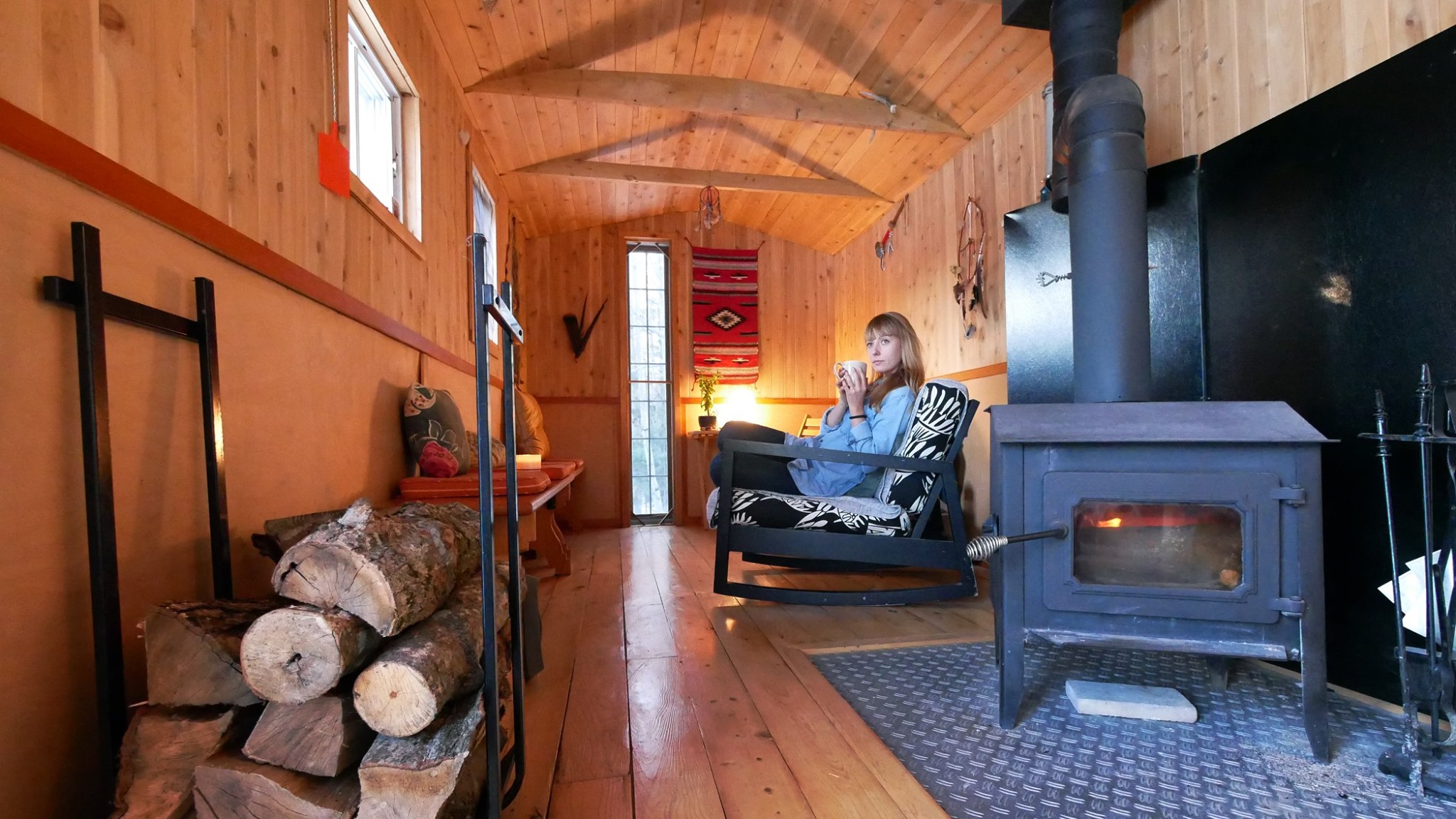 There's no better place to stargaze than in the heart of the forest just steps away from Lac Mégantic. Not only is there a sauna, but you could sleep in a tent suspended in mid-air!
8. Traditional Log Cabin in Saint-Adèle
If you're looking for some traditional log cabin vibes for you and your friends then look no further! This rustic rental can accommodate 12 guests and its amenities include a jacuzzi, fire pit, and BBQ!