If Montreal is famous for anything, besides poutine and potholes, it's an insane nightlife. When it comes to partying, clubbing, and late-night eats, Montreal is definitely one of the coolest places in the whole country! A big part of what makes Montreal so hip and fun is our trendy cocktail scene, where bartenders put a lot of craft and creativity into concocting the perfect drink. So ditch your vodka soda, because here are the top 10 most Instagrammable cocktail bars in Montreal!
1. Atwater Cocktail Club - 512 Avenue Atwater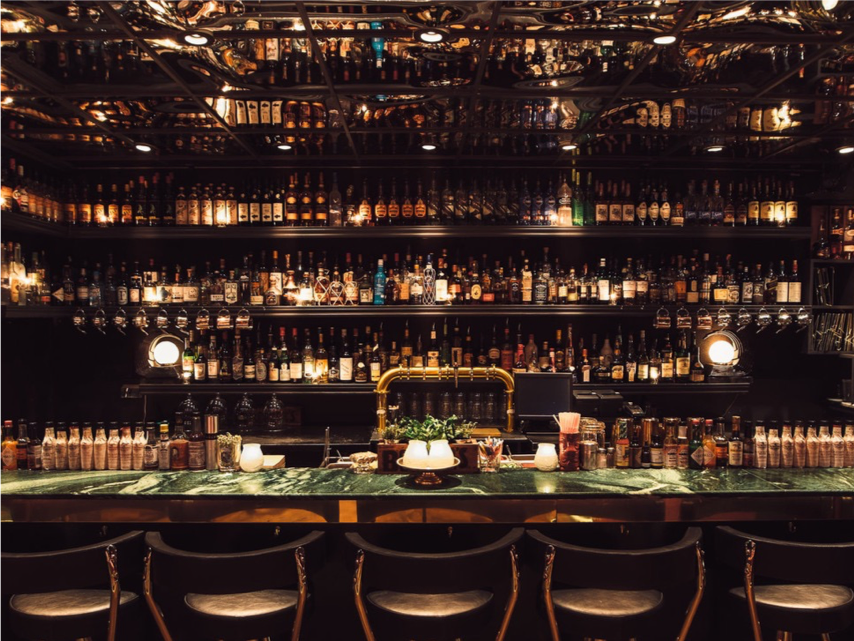 Credit: Atwater Cocktail Club
Bursting onto the scene in July 2016, Atwater Cocktail Club is an elegant, hidden bar behind the Restaurant Foiegwa (there really is no sign, so you need to go directly to the alley behind Foiegwa). The cocktails here are known for being eye-candy, and the overall atmosphere is relaxing and intimate. From the soft-lighting, to the mirrored ceiling, to chic decor featuring a fuchsia-coloured leather couch, this place is a must-try!
2. Bar George - 1440 Drummond St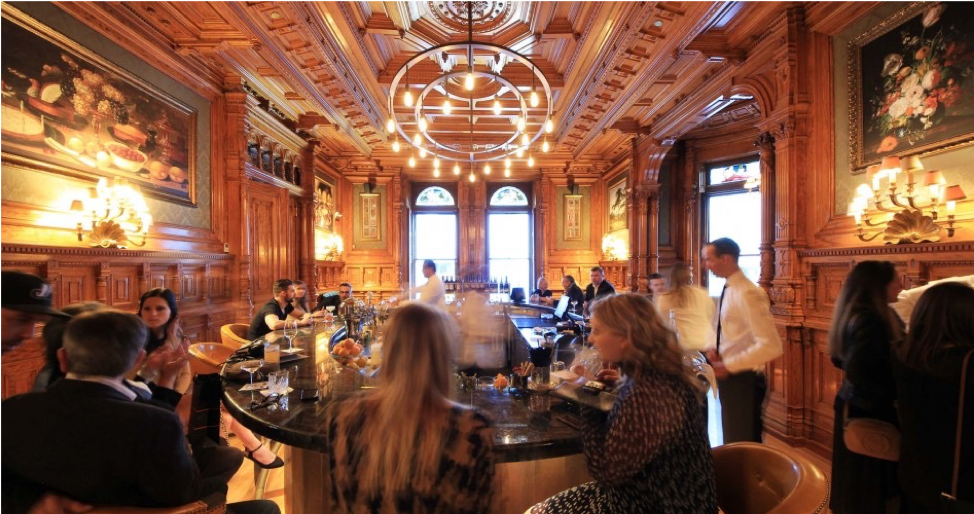 Credit: Bar George
Located inside the stunning Mount Stephen Hotel in the heart of downtown, Bar George has the vibe of an old school gentlemen's club. The immense, wall-to-wall, historic wood paneling will make your jaw drop along with the marble-covered bar area that compliments the rest of the gorgeous decor. The furnishings are truly exceptional. The cocktail menu boasts a great selection of classic and custom libations. This bar truly is one of a kind in the city.
3. Big in Japan - 4175 Boul St-Laurent
St-Laurent is usually known for its rowdy nightclubs, but Big in Japan is an intimate, discreet cocktail bar located in the heart of Montreal's party-central boulevard. The softy-lit, 50-seat room boasts a modern decor with heavy curtains that give the place a speakeasy vibe. Just like the name suggests, they've got an impressive selection of Japanese whiskeys and sakes. The bottles hanging from the ceiling and the hundreds of small candles will look amazing on your feed!
4. Le Royal - 1232 Avenue du Mont-Royal Est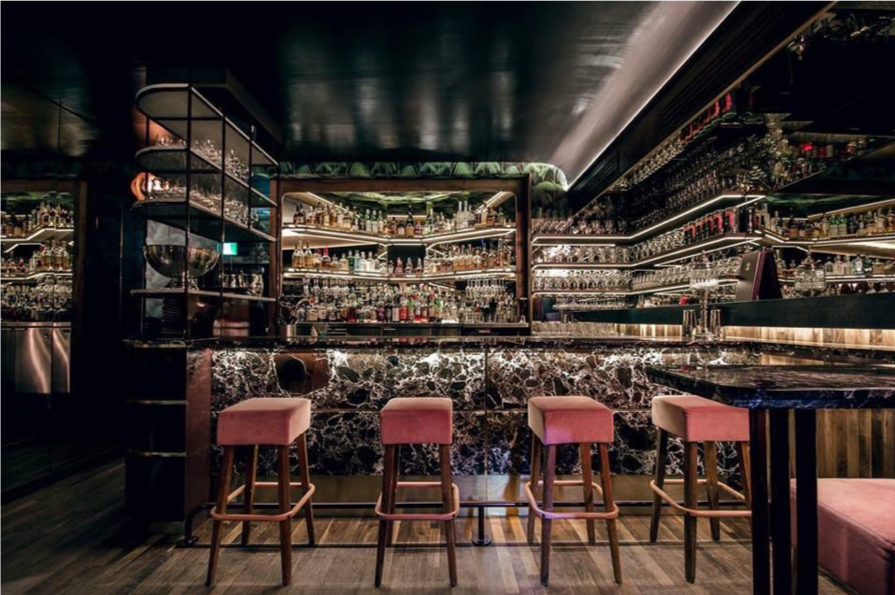 Credit: Eater Montreal
Le Royal is another hidden cocktail spot, located beneath the hit wine bar and French bistro Rouge Gorge. With a modern, warm decor that has retro touches, the underground space has an inviting atmosphere and an excellent cocktail menu and wine list. They even have a special everyday from 5 to 10 PM where you get 6 oysters and a Spritz of your choice (Apérol, Campari, Cynar, etc) for $15!
5. Kampai Garden - 1616 Rue Sainte-Catherine Ouest
An extremely popular spot on St Catherine (the lines are literally down the block), Kampai is a 10 000 square-foot resto-bar than turns into one of the trendiest nightclubs in the city. Spread over three floors and several beautifully designed rooms, the open-floor plan is set up nicely so that if you're not into dancing, you can still enjoy your time at the bar or play a few rounds of pool. From the bright pink neon signs, to the industrial-meets-garden style decor, to the crazy pitcher cocktails that feature ingredients like lemongrass and hibiscus, Kampai is a definite must try!
6. Cloakroom Bar - 2175 Rue de la Montagne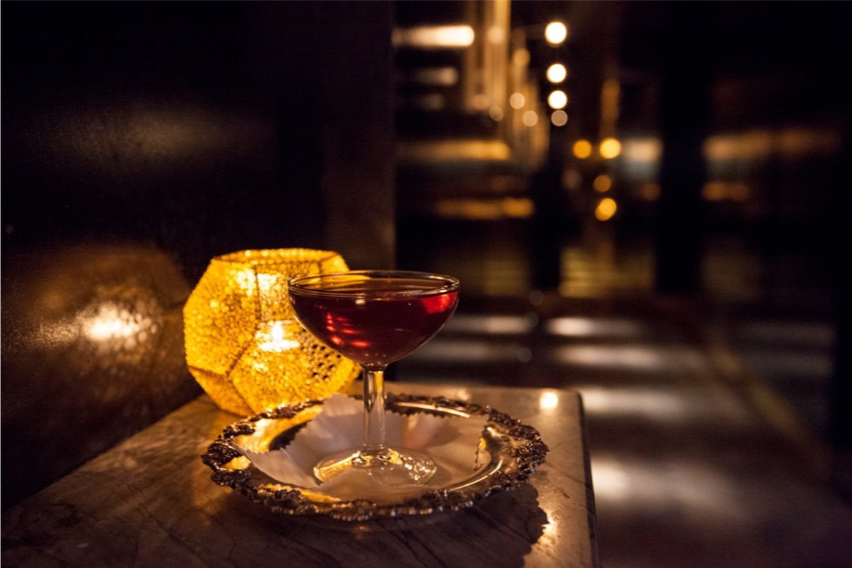 Credit: Cloackroom Bar
Located inside an upscale tailor and barbershop, you can expect some pretty serious drinks and hand-carved ice at Cloakroom Bar. The award-winning mixologists craft intricate and elegant cocktails to your fit your personal taste inside an intimate 25-seat room. The decor is sleek and sophisticated, providing the perfect ambience to sip your expertly-mixed libation.
7. Bar Waverly - 5550 Boul St-Laurent
If you're looking for more of a neighbourhood vibe that still has fun atmosphere and beautiful decor, then Bar Waverly is perfect for you! Located in the Mile-End, the neon sign outside is hard to miss and their summer terrace is one of the city's best. They have a great craft beer selection making it an ideal spot for groups.
8. Boho - 436 Rue Saint-François-Xavier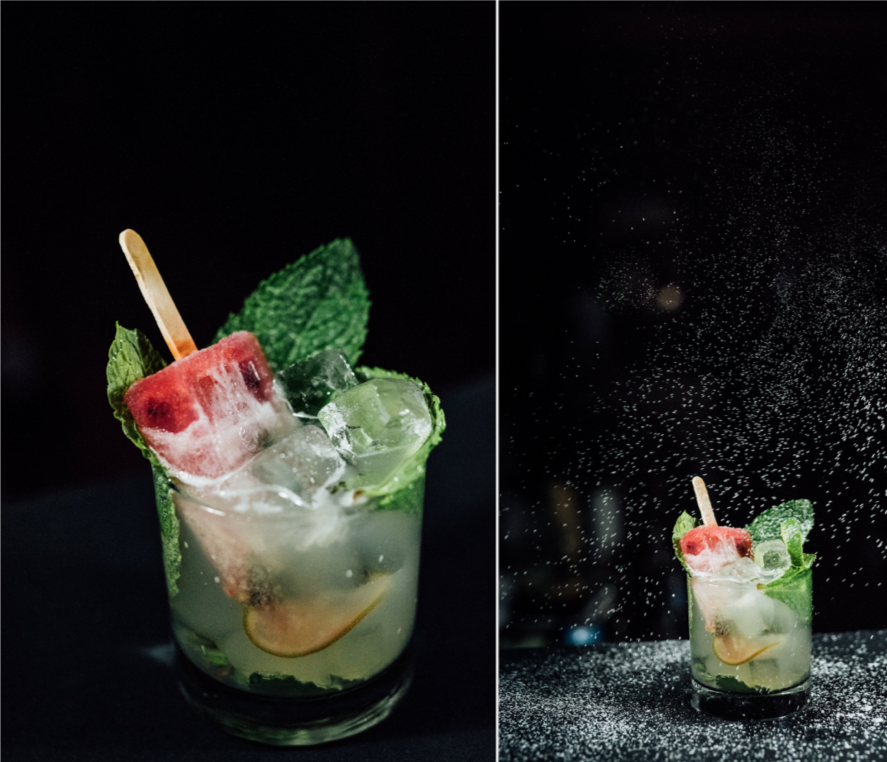 Credit: Tastet.ca
Get ready to be transported to a Bohemian paradise. Located right next door to poke restaurant Venice, this casual Miami-style lounge is serving up some of the most unique and tropical cocktails around. The neon pink floor, retro tropical plant wallpaper, and the green pinstripe ceiling will make you feel like you're chilling in a beach house. Their most Instagrammable cocktail? The Miami Vice with Plantation 3 Year Rum, Guava, and an alcohol-infused ice cream bar!
9. Henden Bar - 1800 Rue Notre-Dame Ouest
Yet another hidden cocktail gem, Henden is located beneath the popular chicken and waffle joint, Bird Bar (which you have to try at least once). The bright, Moroccan-style furnishings make Henden the perfect place to enjoy a drink and some oysters before dinner, or to end off your evening with an expertly-mixed nightcap!
10. Nacarat - 900 Boulevard René-Lévesque Ouest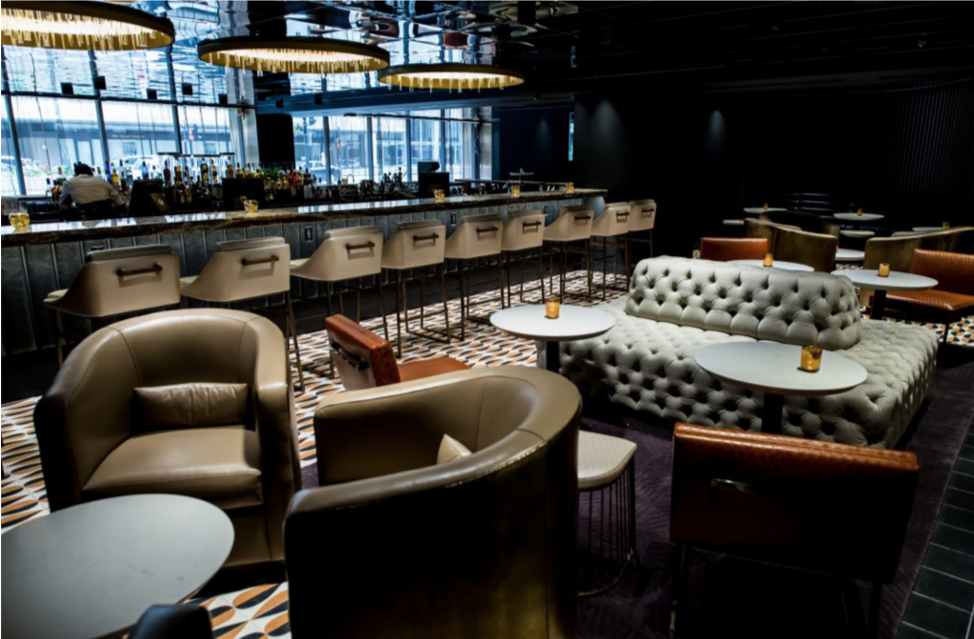 Credit: Tastet.ca
Nacarat is situated inside the beautiful Fairmont Queen Elizabeth Hotel. The website describes the luxurious decor as inspired "from the fusion between the glam rock era of Ziggy Stardust and the modernity of the 21st century." In other woods, you can expect a pretty extravagant time at Nacarat. Their high-end cocktail menu is split up into different flavour profiles: umami, bitter, spicy, sour, and sweet. So there's a little something for everyone!