As Montrealers we are lucky because Quebec's maritime regions have some of the best whale watching spots in the world! From May to October, you can find up to 13 species of cetaceans in the St. Lawrence river including blue whales and humpbacks! So with travel limited due to the pandemic, why not take advantage of the amazing nature sites Quebec has to offer. Here are the 8 best places to go whale watching near Montreal: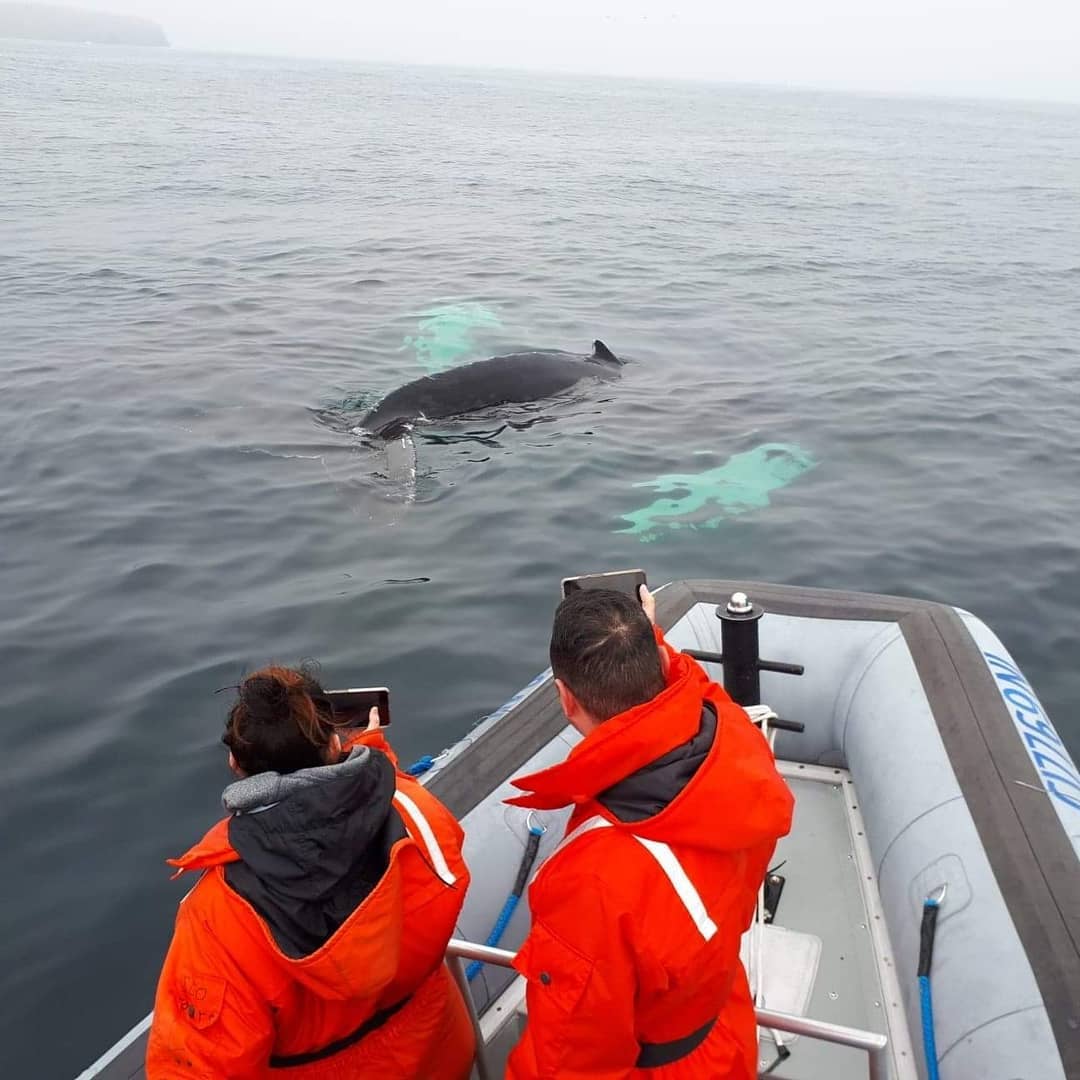 Credit: Zodiac Adventure
In this incredible 2-hour nature-filled adventure, you'll get to meet 13 species of whales and marine mammals. You'll also visit the Chauvin Trading Post, a replica of the first settlement built in New France, and observe wolves, bison, deer, and moose at the Ferme 5 Étoiles vacation centre!
2. Full-Day Whale Watching Cruise from Quebec City
Not only will you get to meet the majestic whales and seals on this full day cruise, but you'll also get a panoramic bus tour of the town of Baie-Sainte-Catherine. You'll have the option of 2 unique whale-watching experiences: a small, speedy zodiac or a large, 3-level observation boat. Whatever you choose, it'll be a trip to remember!
3. Whale Watching From The Shore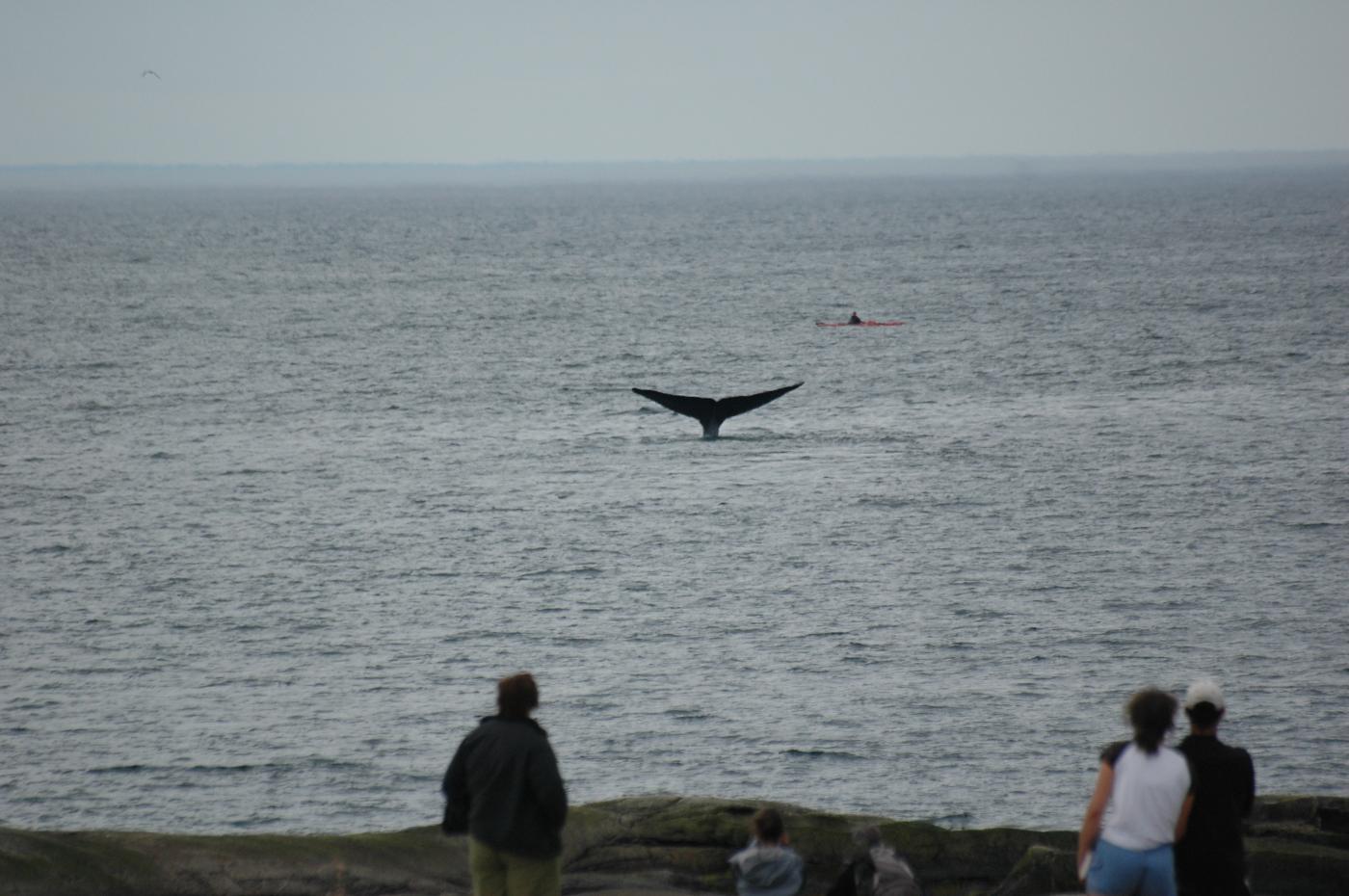 Credit: Paradis Marin
Paradis Marin is the perfect spot for those who are not too keen on going in the water because you can watch the whales right from the shore! It's a huge campsite with tons of activities nearby, so if you're looking for a place to relax and be surrounded by nature, then this is the spot for you!
4. Passport Whales in VIP St-Laurent Lounge
If you're looking for a more luxurious cruise then you need to check out the VIP St-Laurent Lounge where you'll be able to gaze the giants of the sea on a private observation deck with complimentary food and drink!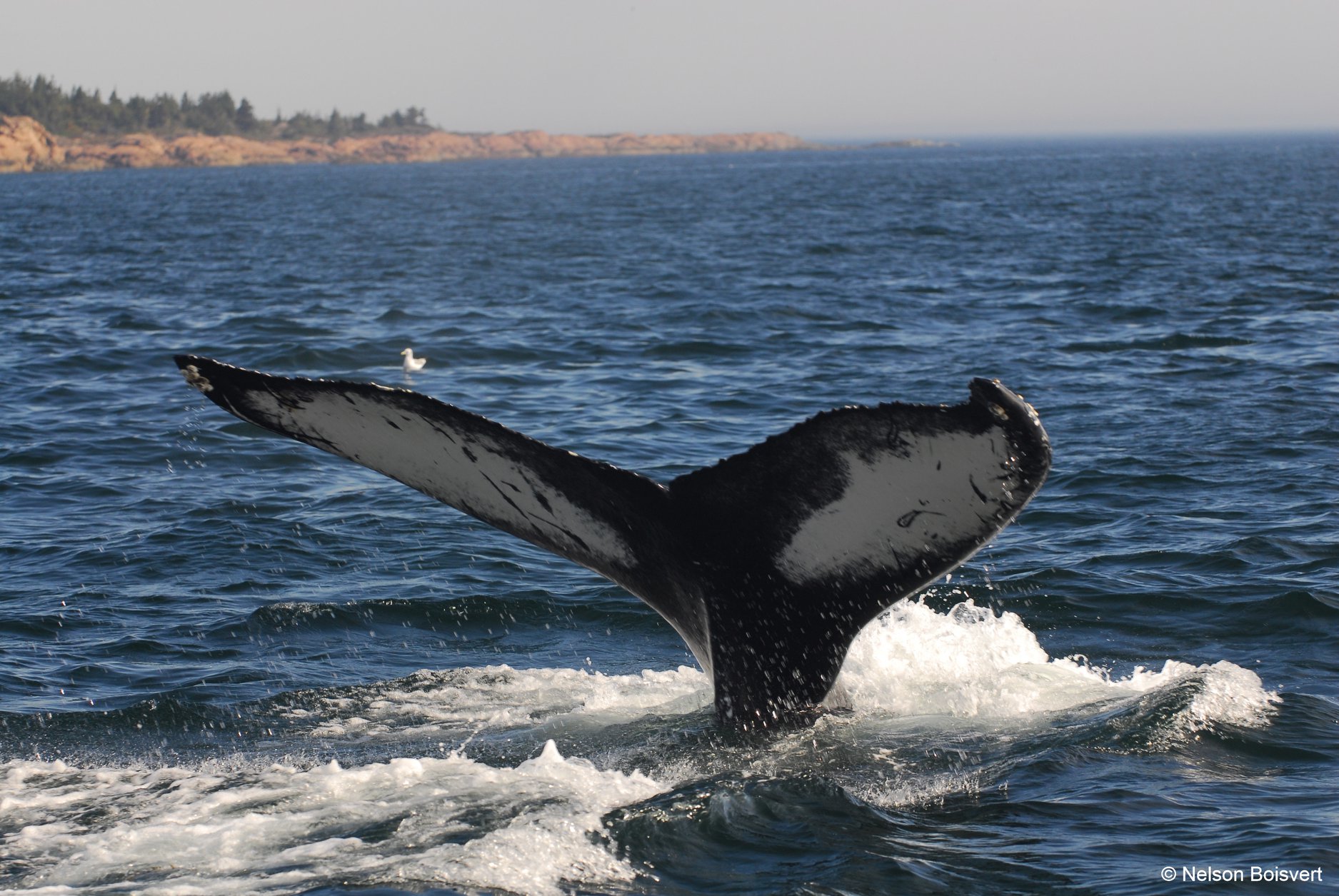 Credit: Nelson Boisvert
This holiday resort is perfect for families! For just $144 you get a 1 night stay in a standard room or glamping unit, a complimentary breakfast, participation in animal care with moose, wolves, deer, and bison, and a 3-hour whale-watching excursion!
The longest and most expensive excursion on this list, this 8-day trip will have you paddling beneath towering 1000 ft. tall rock walls next to mesmerizing beluga whales!
7. Whale Watching Cruise - Grand Fleuve
If the small zodiac boats are not your thing, then you'll feel right at home in the Grand Fleuve which boasts exceptional panoramic views of the Saguenay St. Lawrence Marine Park and unmatched comfort.
8. Whales in Zodiac + Bear Observation
Get 3 attractions for the price of one! Not only will you get to see the majestic whales, but you'll also get to observe several black bears in their natural habitat in a guided tour. Please note: the bear observation is not permitted for children 5 and under.