Last year Montreal was named the 6th best place in the world to celebrate St. Patrick's Day, so we have quite the reputation to keep up! With a vibrant Irish community and an even more vibrant nightlife, you can be sure that they'll be no shortage of St. Patty's Day fun all over the city. Get your hangover cures ready because here are the top 10 best ways to celebrate St. Patrick's Day in Montreal!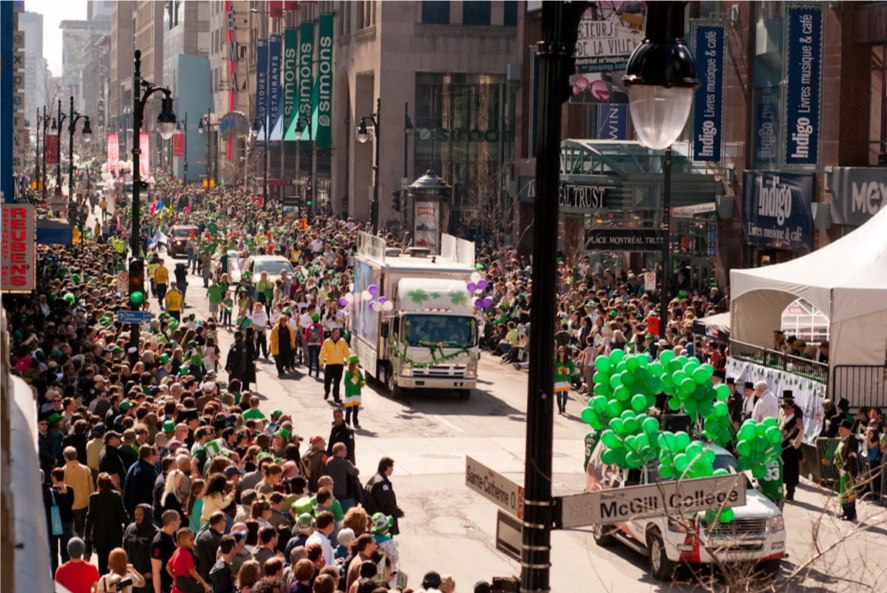 Credit: United Irish Societies of Montreal
One of the most popular spring events in the city, Montreal's St. Patrick's Day parade is actually the oldest of its kind in Canada, held every year since 1824! With nearly 500 000 attendees, the 196th edition of the parade will take place on Sunday, March 17 at noon, starting at Fort and Ste-Catherine streets and ending on Metcalfe.
Why go to one bar when you can go to four for the price of one? For just $25, you get a VIP wristband that gives you access to four of the hottest St. Patrick's Day parties in the city: Thursdays Bar, Electric Avenue, Jet Nightclub, and Le Cinq. The wristband includes cover charge and lets you skip the line at each venue. Get your tickets here.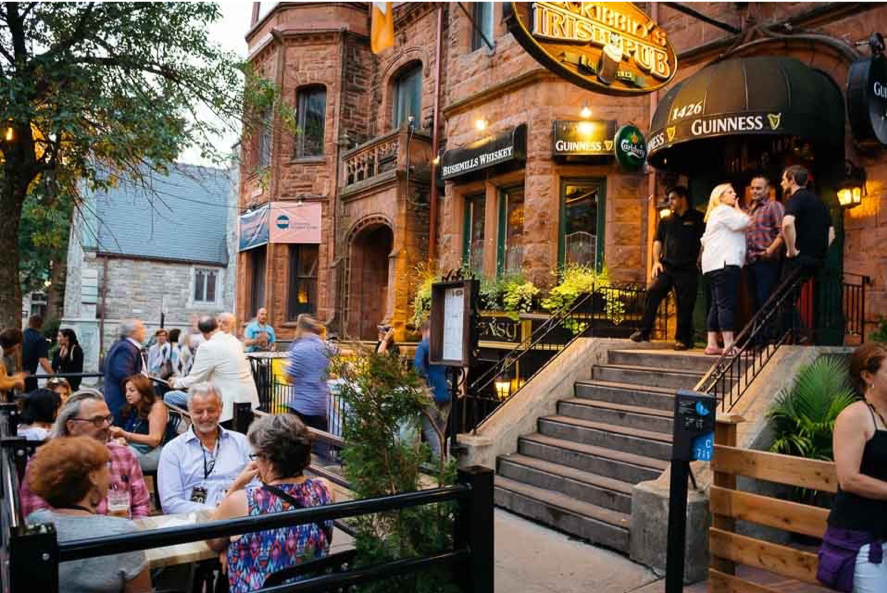 Credit: McKibbins
You can't celebrate St. Patrick's Day without having a couple of drinks at McKibbin's-- the city's quintessential Irish pub. They have three locations, but if you plan on catching the parade, their downtown spot on Bishop is your best bet. They typically offer breakfast from 6 to 10:30 a.m. on St. Patrick's Day with tons of beer and live music, so be sure to get there early if you want a seat!
Another lively spot on Crescent, Hurley's has the whole authentic Irish pub vibe down pat. With live fiddling, a buffet breakfast, a great beer/whiskey selection, and zero personal space, what more could you want on St. Patrick's Day?
Like McKibbin's, Ye Old Orchard has multiple locations around the city so if their downtown spot on de la Montagne is too packed, try their location in the heart of the Main. It's a 15 minute walk from the parade but after all that drinking, some fresh air and exercise will do you good.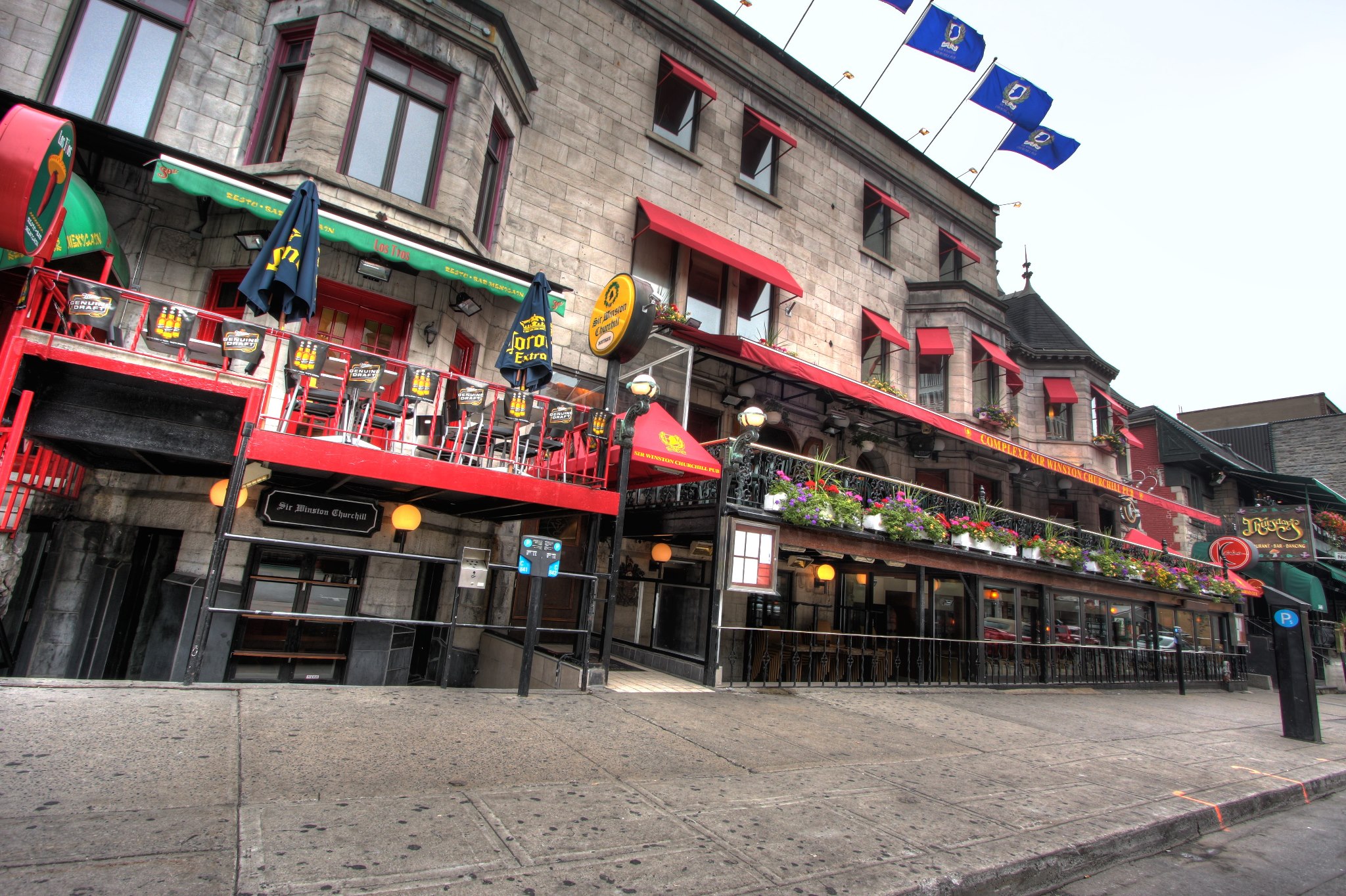 Credit: Eater Montreal
Winnie's is a Crescent Street staple and you can expect it to draw some big crowds come St. Patty's Day weekend. Separated in three floors, downstairs is the actual pub with tons of English brews on tap. At street level, you'll find Winnie's bar-restaurant, and upstairs is Karina, the lounge. On Sunday, they'll be serving brunch from 9:30 to 1:30, followed by some live music (and tons of beer of course) after the parade.
Everything on Mad Hatter's food menu is just $5, including their famous St. Patrick's Day lamb Guinness stew. And on Thursday, March 14, the first 50 shots of Jameson are $1 each! If that's not a good reason to celebrate early, I don't know what is.
8. Whiskey Tasting at Bootlegger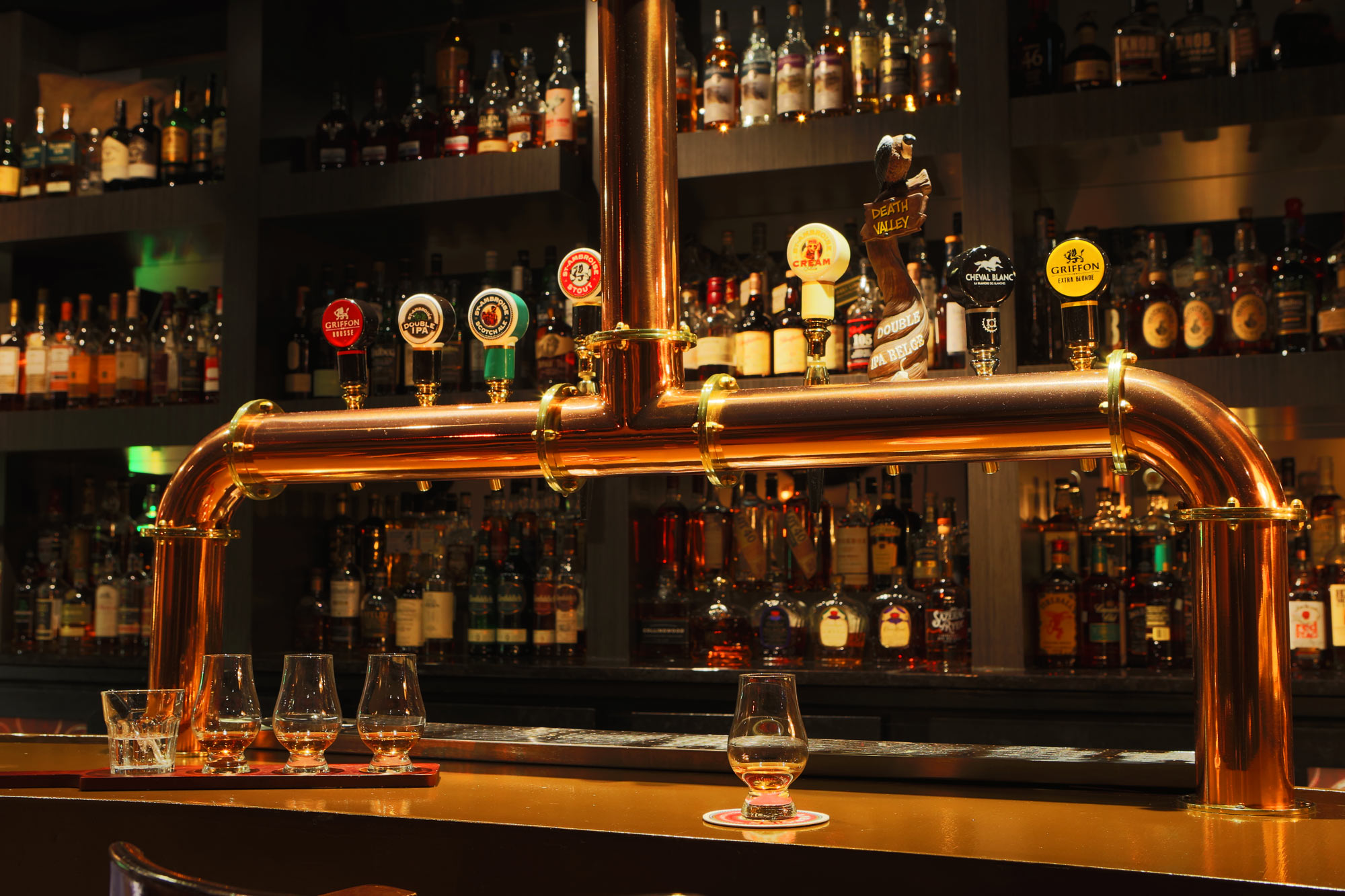 Credit: Bar Bootlegger
Ireland is known for its whiskeys, so what better way to celebrate Irish culture then with an Irish whiskey tasting at Bootlegger Bar! Located on St. Laurent, Bootlegger is a warm, Victorian-style bar known for its classic cocktails and jazz music. For $45, you get to taste 5 high-end single malt and blended whiskeys including Egan's 10 Year and Lambay Small Batch.
One of the top pubs in the city, this Bishop Street institution probably has a lot more drinking going on than the actual Irish Embassy in Ottawa-- just a hunch. With a friendly staff, inviting atmosphere, and a prime location, this bar is another great spot for some post-parade partying. Unfortunately the place was closed down last year due to a huge fire, but they are planning on reopening just in time for St Patrick's day!
On Saturday, March 16, take part in a 2-hour kickboxing course at Coach Barbu where you'll learn footwork, drills, bare-hand techniques and even some friendly sparring. After that, reward yourself at HELM Microbrewery in the Mile End with $5 Irish stout! Tickets for the course are only $15, and there's even a reduced price for ladies and students. Get your tickets here.