If you've never heard of Schwartz's smoked meat before, then we don't live on the same planet! With the reputation of being one of the best smoked meats in the world, you've probably already seen the huge line up in front of the restaurant on St Laurent, no matter what the weather. Many hungry montrealers and visitors will do whatever it takes to have a table at the iconic deli and get a taste of that warm, freshly cut smoked meat!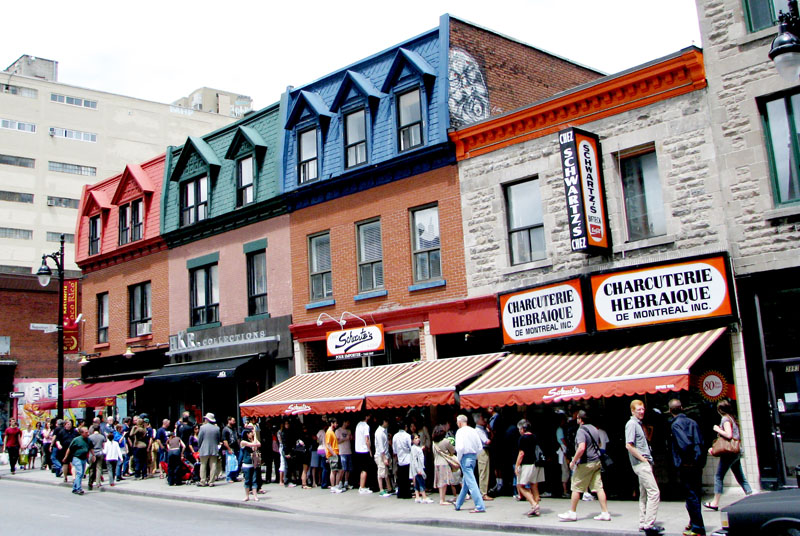 Credit: Aaron Stanley
For a little bit of history, Schwartz's Deli, also known as the Montreal Hebrew Delicatessen was established back in 1928 by Reuben Schwartz, a Jewish immigrant from Romania. Schwartz's signature dish is obviously the classic smoked meat sandwich, served on rye bread with yellow mustard, with a pickle and a side of French fries. Schwartz's claims the unique flavour of their smoked meat come from their mandatory 10-day meat curing time, the high turnover of their meat, and their brick smoke-house.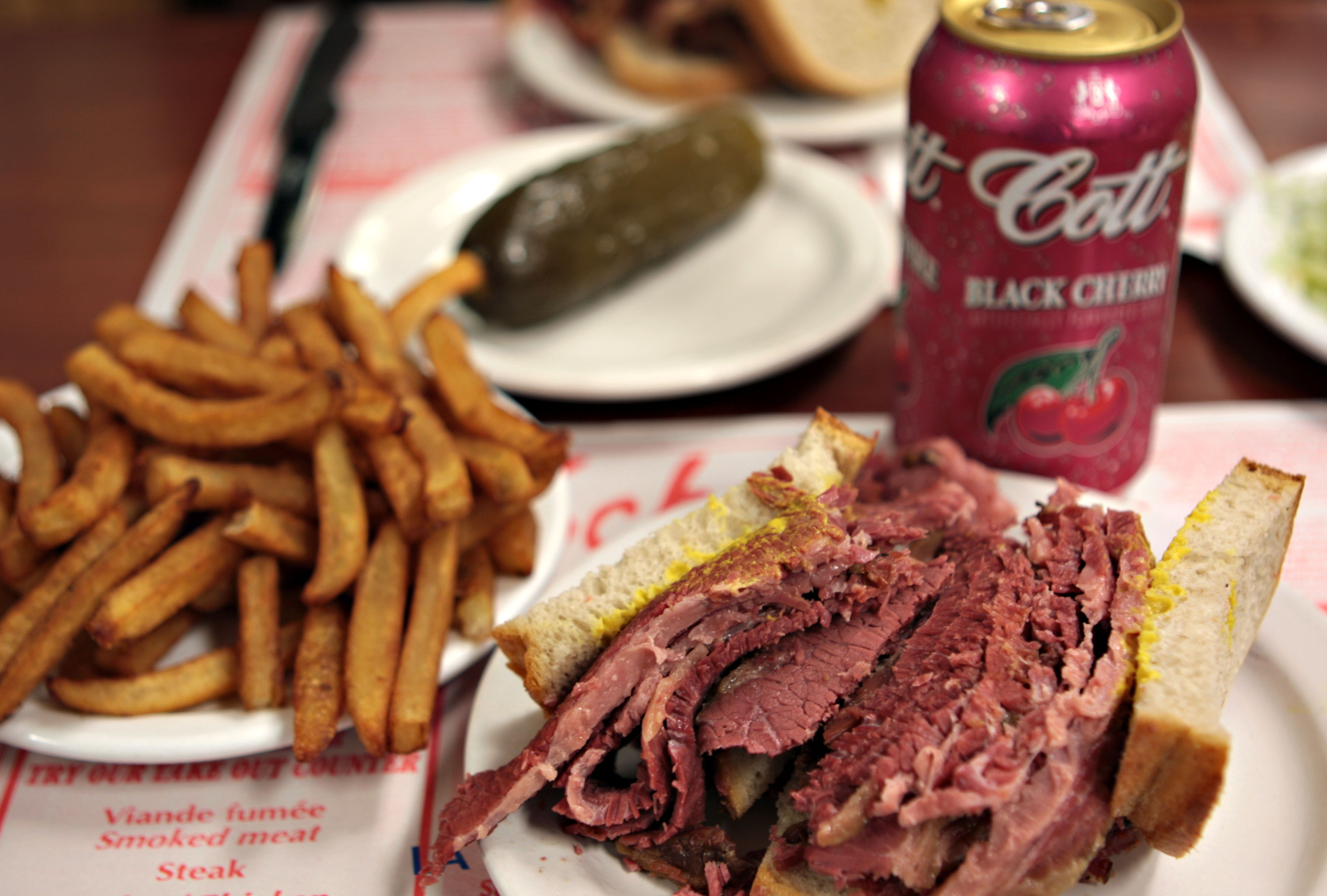 Credit: Global Gum Shoe
Hungry yet? Well I have some good news for you! If you don't feel like waiting in line anymore, you can now simply use Foodora's service and order Schwartz's delicious smoked meat straight to your door! I have a feeling their delivery service is going to be pretty busy for the days to come... Will you try ordering Schwartz's smoked meat?