It's been a great summer, and Montreal's popular drive-in destination is closing its doors for the season. By the end of the month, the Royalmount Drive-In Event Theatre will be wrapping-up - so you've got two weeks left to experience it!
The highly acclaimed drive-in theatre was very much appreciated by its visitors this summer. Because of its "drive-in" setup, viewers were able to enjoy a fun, summer activity while respecting proper COVID restrictions / social distancing practices.
The Royalmount Drive-In is Montreal's first and only fully convertible drive-in event theatre. Their motto: "Drive in to get out." Everything at the Royalmount Drive-In Theatre can be enjoyed from the comfort of your very own vehicle.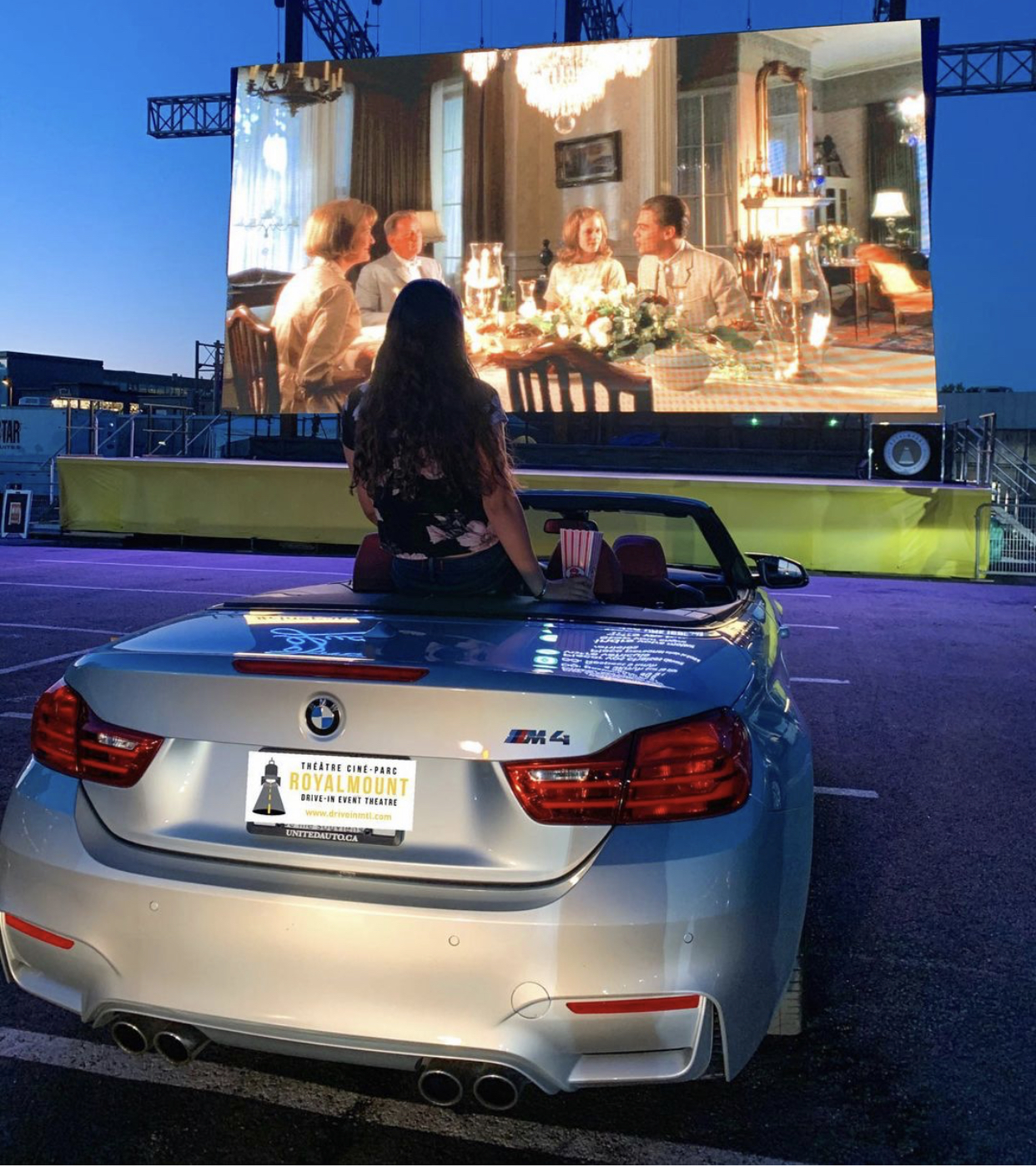 PHOTO CREDIT: @ASHLEYSAHAKS IG
What are you waiting for? If you have yet to experience this Montreal activity, now's the time! First and foremost, the Royalmount Theatre gives back to our community - and this is something that we can all appreciate. With every purchase, the drive-in donates a portion of sales to the Montreal Children's Hospital Foundation. Now THAT'S something we can really get behind.
Now, let's talk MOVIES! If you're into classics, then you'll absolutely love what the drive-in has to offer.
You can purchase your tickets online. Some of their featured films include Halloween, Fight Club, Scream, Scary Movie, Beetlejuice, and Harry Potter and the Chamber of Secrets.
To order tickets, you just simply click the movie of your choice and select whether you want General Admission or Preferred Parking. At the top of the movie page, you'll see the time and date that the movie is playing, written in orange font. General admission starts at $40 and Preferred Parking, $55. Take note that prices are per vehicle. The website only allows one ticket per order.
On site, you can purchase food and concessions. I mean, a visit to the theatre is never complete without some delicious snacks - so why should it be any different for the drive-in?! The Royalmount Drive-In Theatre offers delicious bites like popcorn, candy, chocolate, and drinks.
Click HERE to order your tickets now!