Foodies of Montreal, that is- all Montrealers can be proud of their city!
Needless to say, travel has been on hold for the last 2 years. Countries are opening up again and it is even more important that destinations get their name into the media, especially ones as prestigious as Forbes.
On the 26th of April Forbes Travel Guide released its 2022 Star Awards ranking of the best hotels, restaurants and spas in the world. Two of Montreal's restaurants have made it into the 4 star ranking of the best restaurants IN THE WORLD: Maison Boulud and Toque!
Have you dined in any of the two before?
Maison Boulud is located on the first floor of the Ritz-Carlton Montreal. Despite such a glamorous location the restaurant's decor is comforting and approachable, filled with warm, luxurious light. The cozy and attractive ambiance is expected after the 200 million renovation in 2012. Executive chef Riccardo Bertolino serves French classics like duck or foie gras or gives you an option of a homemade Italian pasta- your choice!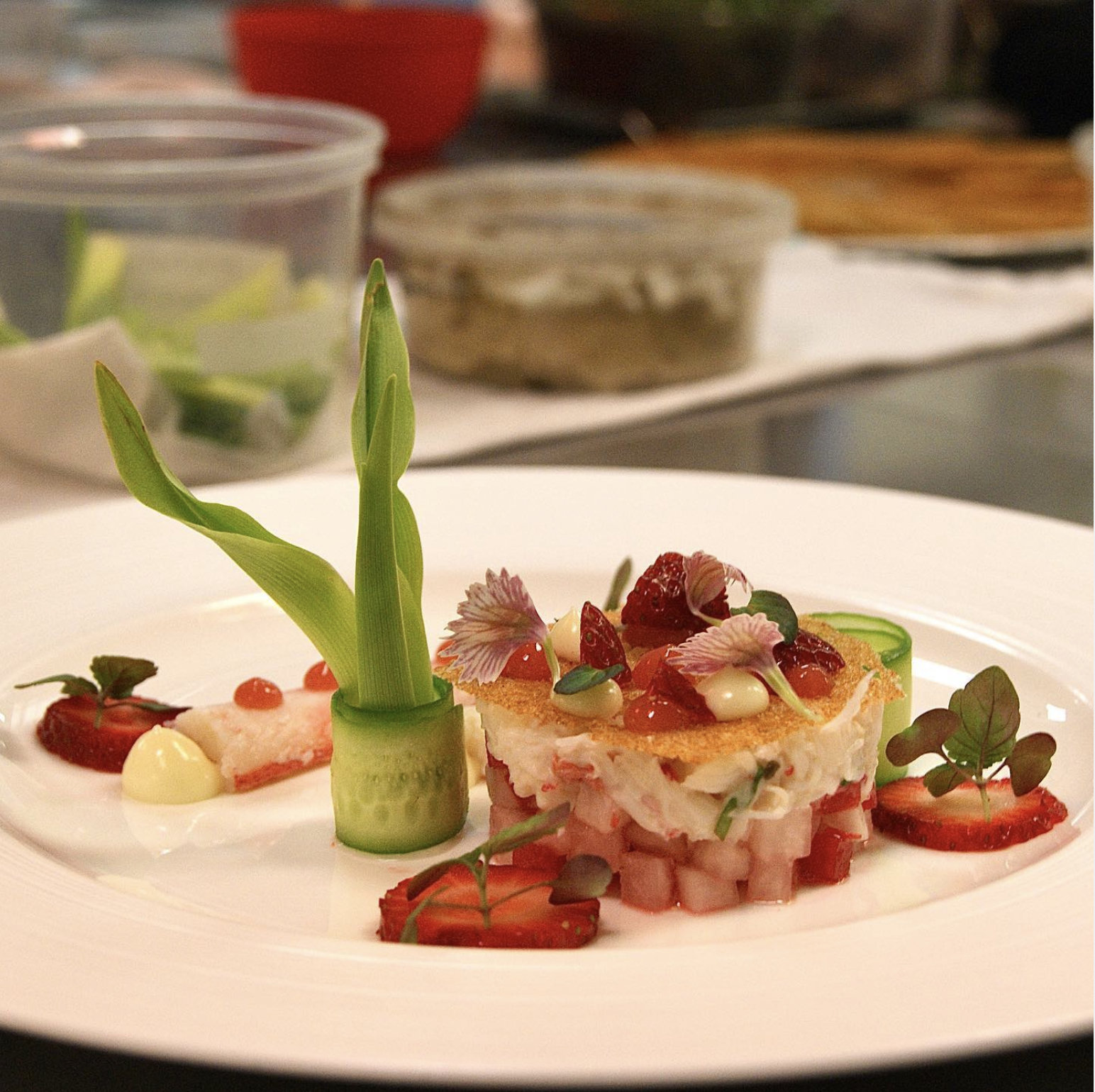 Credit: Instagram @restaurant_toque
Toque! Is an avant-garde, modern French endeavour. This restaurant is on a list for a casual dress code, although we recommend to dress as fancy as the menu is. You can be surprised by the dishes like princess scallops marinated in blueberry water, duck magret with yellow foot mushrooms and black garlic puree or Orelys blond chocolate mousse with blueberry and tarragon gel. Looks like they take the blueberry season very seriously!
Montreal is a foodie capital of the world and the bar is very high for the restaurant to come on top of the list. We have no doubt in following the Forbes Travel Guide 2022 Star Awards Recommendations for those two restaurants!
See you there!