Palais des congrès de Montréal opened it's doors for the world's premier of the OASIS Immersion, Normal Studio, and Paquin Entertainment Group exhibition: VAN GOGH - Distortion.
Everybody loves Van Gogh. Choosing this artist as a theme for this spring's exhibition was a sure way to success. Van Gogh's iconic art speaks for itself and when brought to life with the immersive technology -it just can't get any better.
OASIS Immersion is the largest indoor immersive experience in Canada. In the words of curators: '(It) is a sort of immersive magazine where spirited minds come to refuel and escape the routine of everyday life.'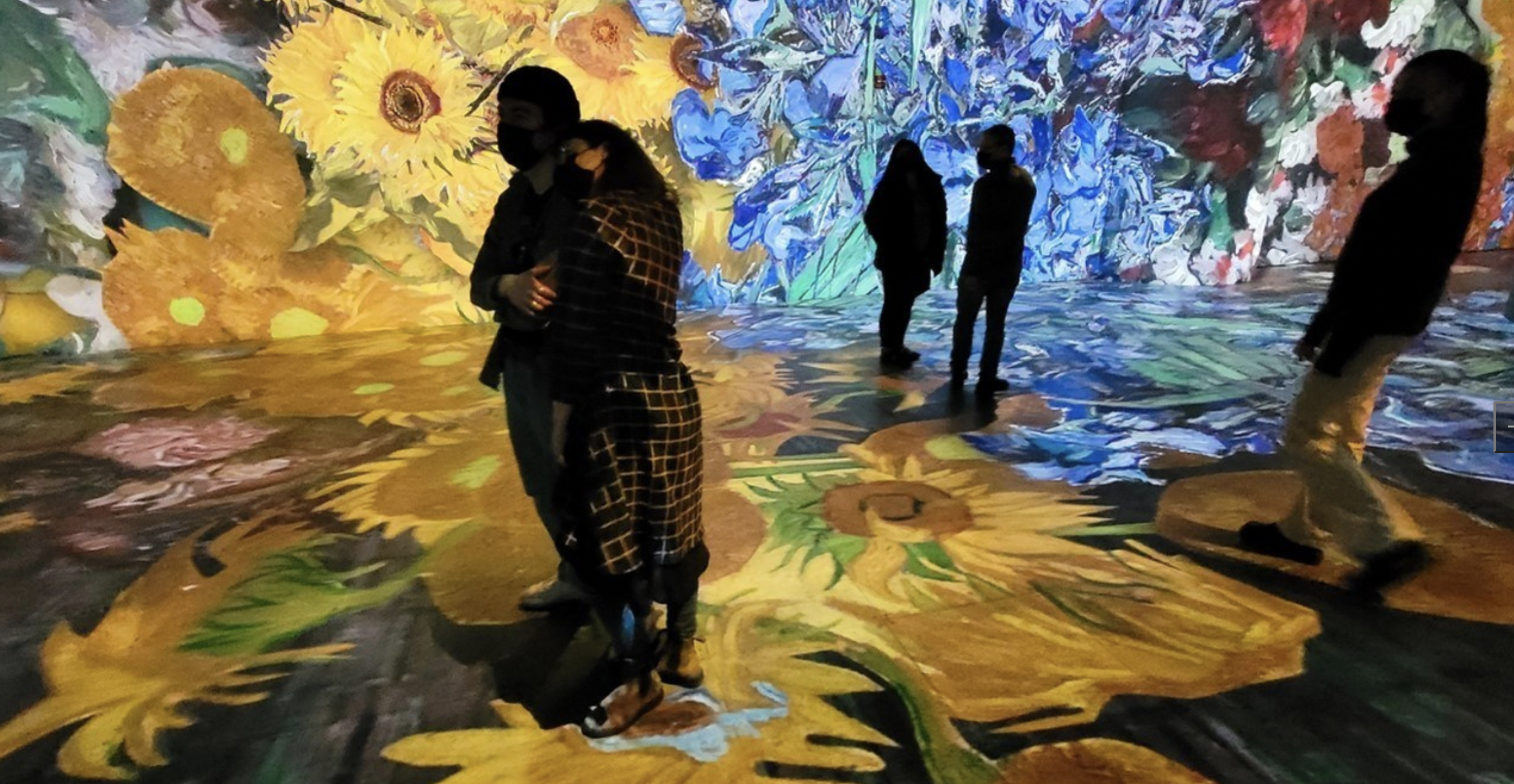 Credit: newswire.ca
The exhibitions, including the 'VAN GOGH-Distortion', are created to energize, inspire and bring optimism through the play of multi-sensory light projections, sound, and color using the highest-level technology. They bring spectators into a different world.
A 75-minute journey through over 225 paintings, sketches, and drawings encapsulating spectators in 360 projections is an unforgettable visceral experience. The interactive floor and animated images make it possible to 'enter the paintings' and connect with Van Gogh's vision of the world.
Dreamy landscapes, shining starry skies, and cozy Parisian cafe nights- this exhibition is a one-of-the-kind way to experience Van Gogh's masterpieces.
'VAN GOGH-Distorion' is a collaboration of the most creative and innovative minds with the genius of the old master. The show also wears a badge of being 'entirely designed in Montreal'.
This one is definitely not to be missed!