Ever wanted to try something uniquely different? This farm located only 30 minutes away from Montreal offers the perfect activity for you and your friends: yoga classes with goats!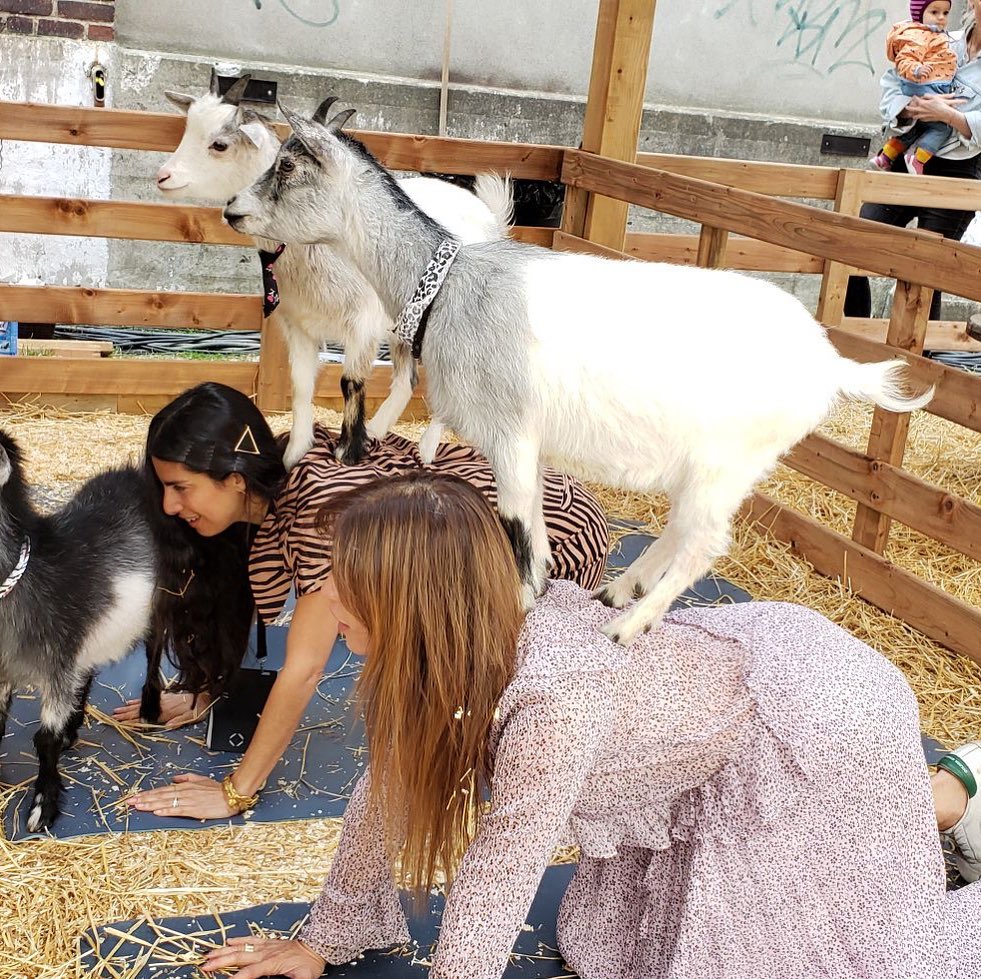 The Ferme du Domaine Quinchien in Vaudreuil-Dorion, is currently offering goat yoga glasses, a relaxing way of incorporating animal therapy where yogis exercise and meditate in the precense of adorable goats.
"It's a totally different experience than the regular teaching of a yoga class. It brings out a different personality in people," according to Roy, a yoga teacher in Vaudreuil-Dorion. "People come to yoga to release and by the end of a goat yoga class, everybody who comes in a little bit worried has a huge smile on their face."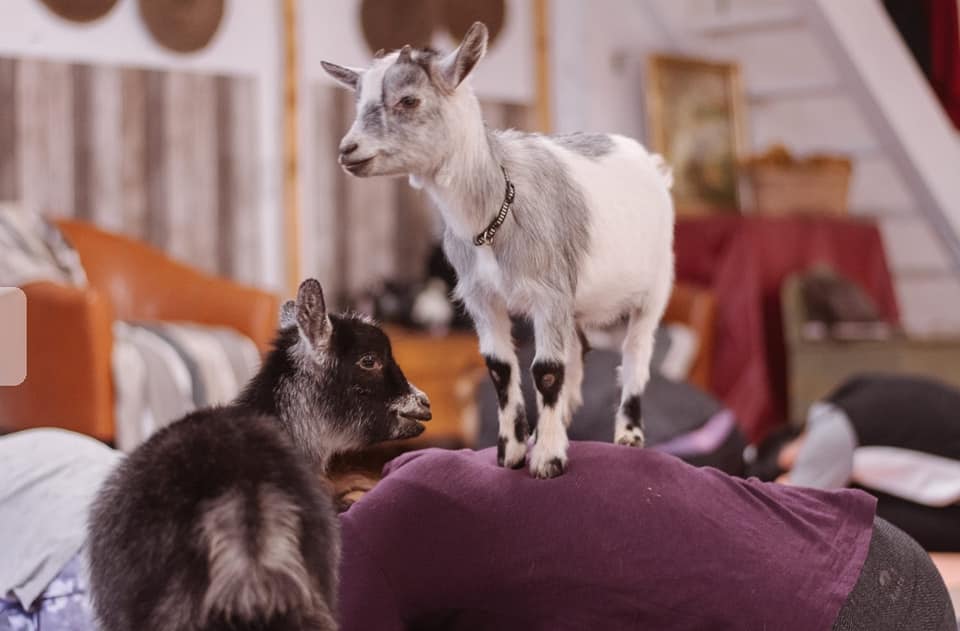 During the class, goats move freely around and jump up onto the backs or shoulders of yogis, and will even leap from one person's back to another. The class takes place within a grassy fenced enclosure, where the instructor will lead you through a series of poses.
The next goat yoga class will be taking place on Sunday September 13th. Click here to find out more about the goat yoga classes and the Ferme du Domaine Quinchien.