Being just steps away from the city all while enjoying the perks of being outdoors has never been this fun! You can now camp in super cute mini chalets right by the canal Lachine until September 15th ! Located at the foot of Silo No 5, you will be able to enjoy a unique panoramic view of the city, in a comfortable and "hassle-free" getaway in the heart of Old Montreal!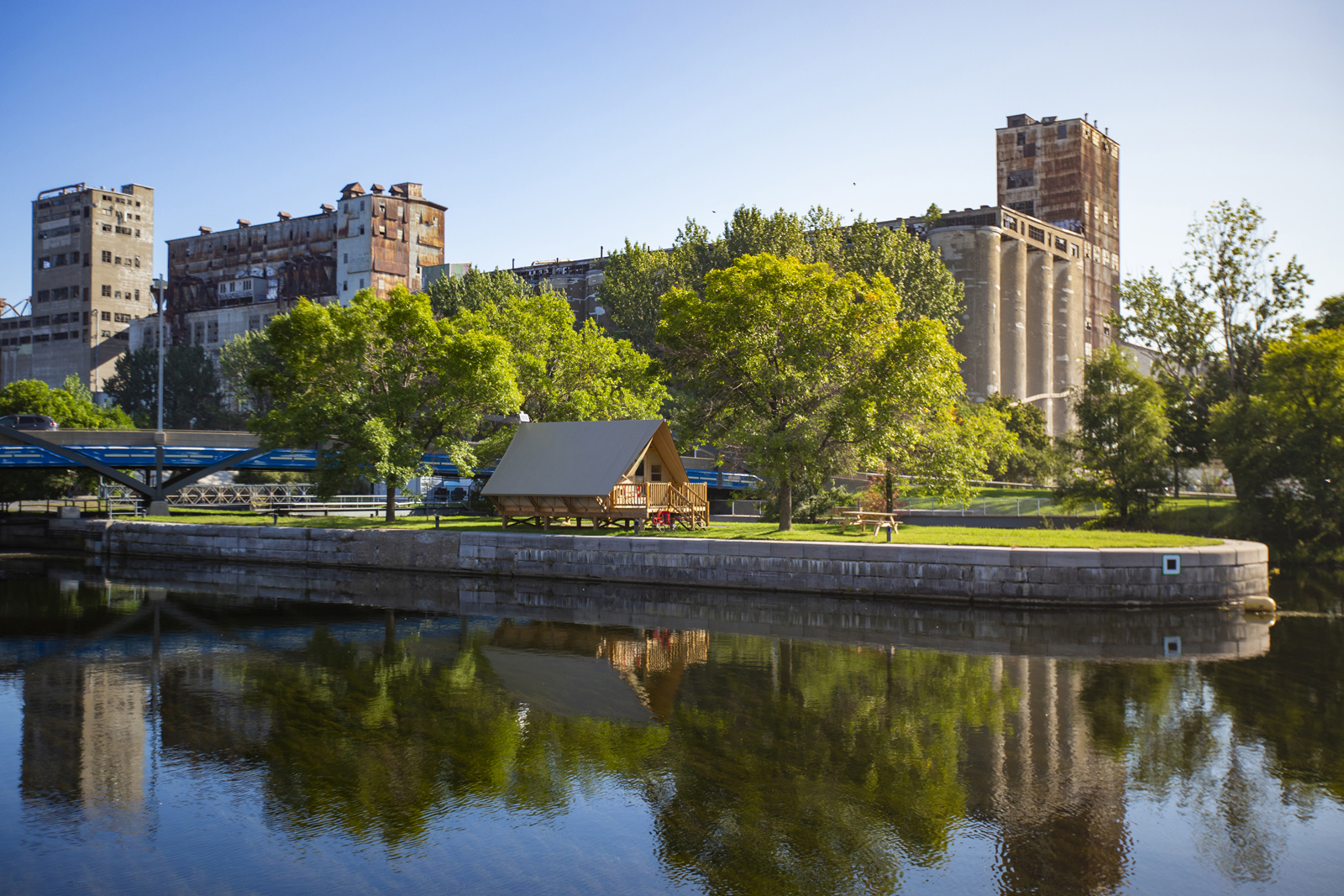 Credit: Parks Canada
For $120 a night, you will have full access to a cute mini oTENTIK chalet that can fit 6 people with a maximum of 4 adults. You can rent the chalets for a maximum of 14 days. Each unit has a battery/solar powder LED lights as well as a USB port to charge small electronic devices.
Cooking isn't allowed inside the oTENTik but you will have access to BBQs provided by Parks Canada (and you will also be steps aways from a ton of restaurants in Old Montreal…) Just like at any regular camping site, you will need to bring your own bedding, sleeping bags, pillows and all other personal belongings that you would normally bring on a camping trip.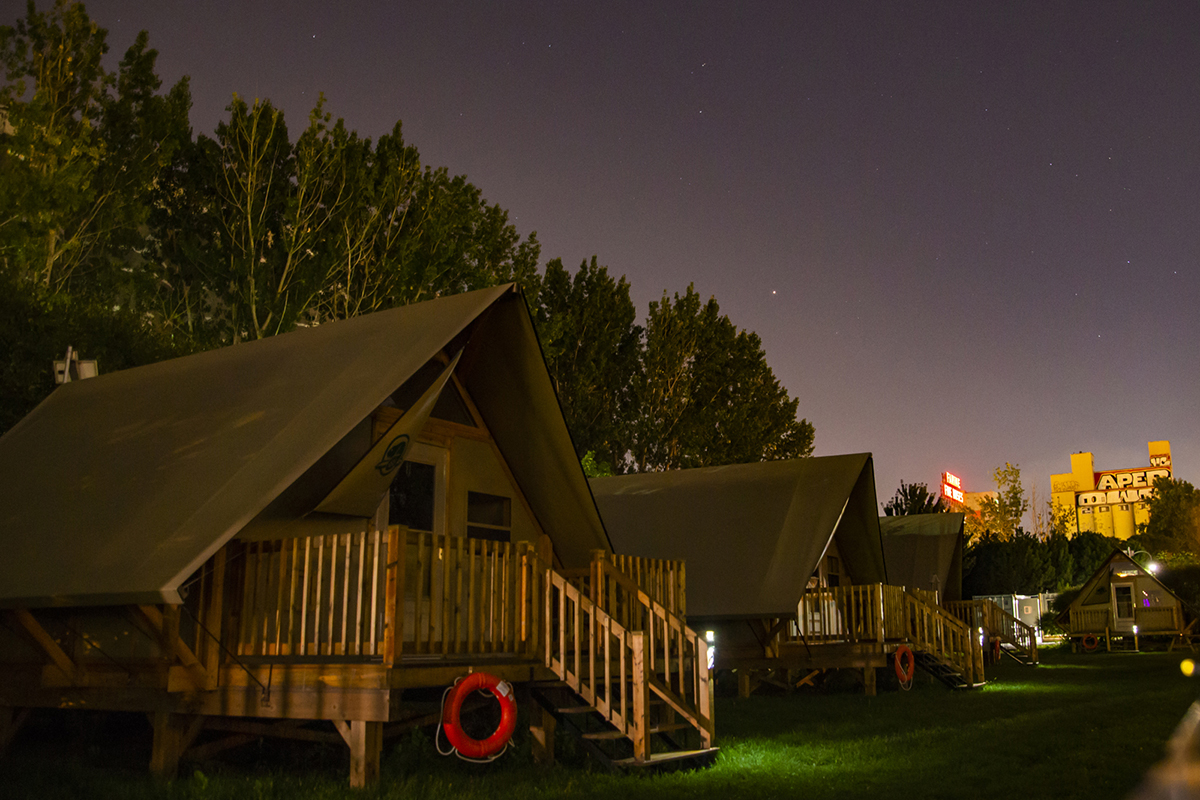 Located right by the Lachine Canal, this will give you a great opportunity to visit the rest of the city by bike or foot. Reservations are required. Make sure to visit their website here for more information, and happy camping!