Montreal's favourite winter music festival is back - and 100% online! This past year, we've been missing out on a lot… but it's all been for safety's sake. Montreal is best known for its shows and celebrations, but in efforts to keep everyone healthy, events have been rightfully cancelled/postponed.
Sure, 2020 has been different (to say the least), but we've seen businesses and organizations pivot and shift to make things work. Igloofest is no different. Montreal's all-time favourite winter fest is back this winter season, but it'll be a little different this time around. Rather than dancing and celebrating in the great outdoors, it'll all be from the comfort of our homes.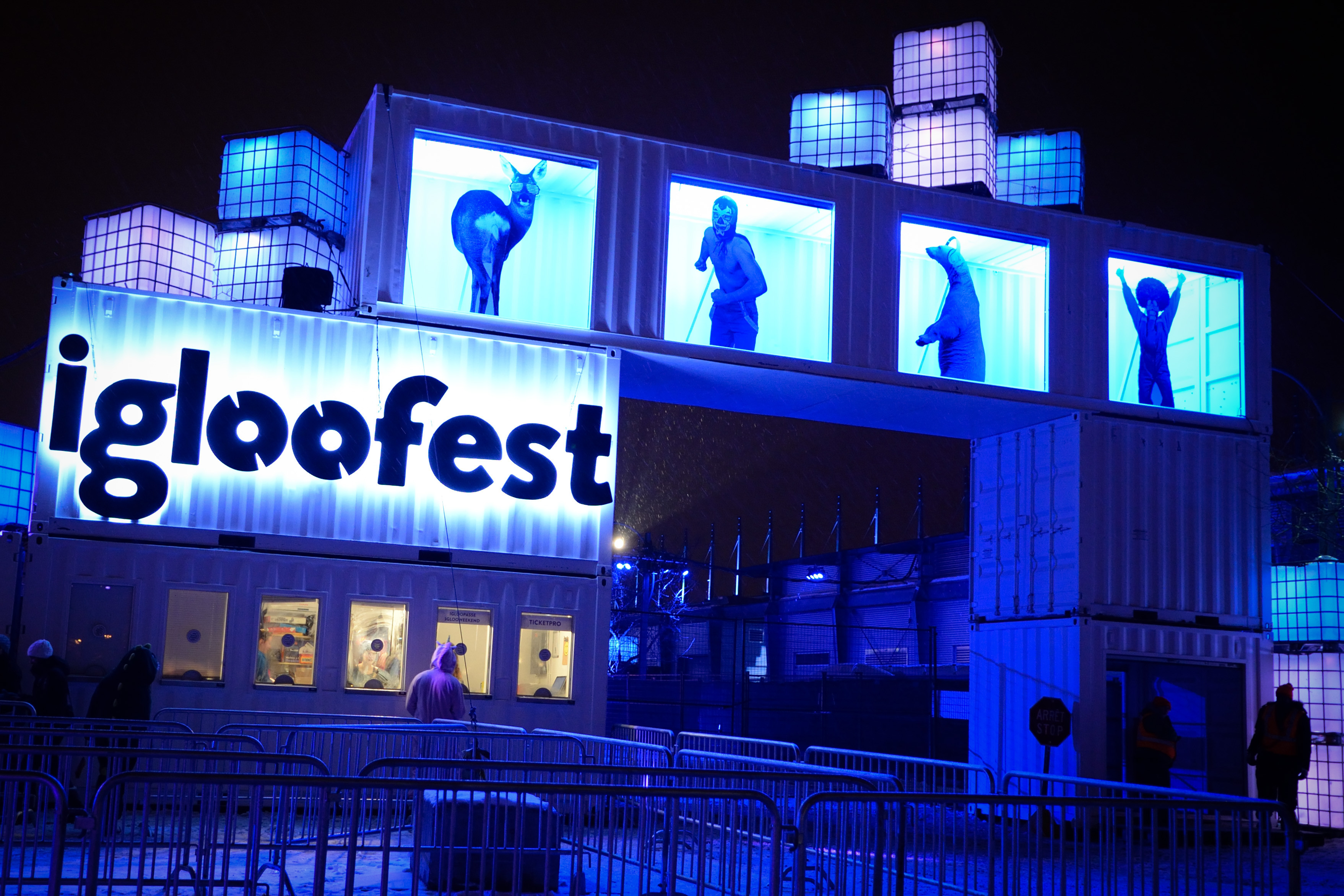 Credit: Igloofest
Yep, that's right: Igloofest is going virtual for its 2021 show - and we're totally here for it. I mean, staying safe while enjoying amazing music that the highly-acclaimed festival has to offer? Sign us up!
Igloofest will start on January 16 and last until February 8. The complete lineup will be announced in January, so be sure to follow them on social media for their latest updates. You can follow Igloofest on Facebook, Instagram and Twitter.
Because Igloofest is going totally virtual this year, they've set up an online shop where you can purchase official merchandise. This includes their famous toques, winter headbands, gloves, etc. Plus, they're offering free shipping on orders over $60.
On their website, they claim, "Almost 15 years ago, we made a pact to celebrate in the dead of winter every year, and we're the kind of people that keep their word. So get ready because Igloofest 2.021 is happening." The world is surely a different place right now, but Igloofest is making efforts to keep their word and our spirits high. We appreciate the fact that the organizers are doing everything they can to keep this amazing festival going!
For more information, be sure to check out Igloofest's official website!