Are you brave enough and are not afraid of being stuck inside a confined environment for a long period of time? Do you want to win $600 in 30 hours? Then you have to check out this crazy contest La Ronde is having next month!
Just like last year, La Ronde is hosting their 30-Hour Coffin Challenge! Six coffin dwellers with be chosen to spend 30 hours in a coffin, from 11:00 am October 12th until 5:00 pm, October 13th. Participants will be allowed to bring a friend during the day but upon closing, they will be all alone…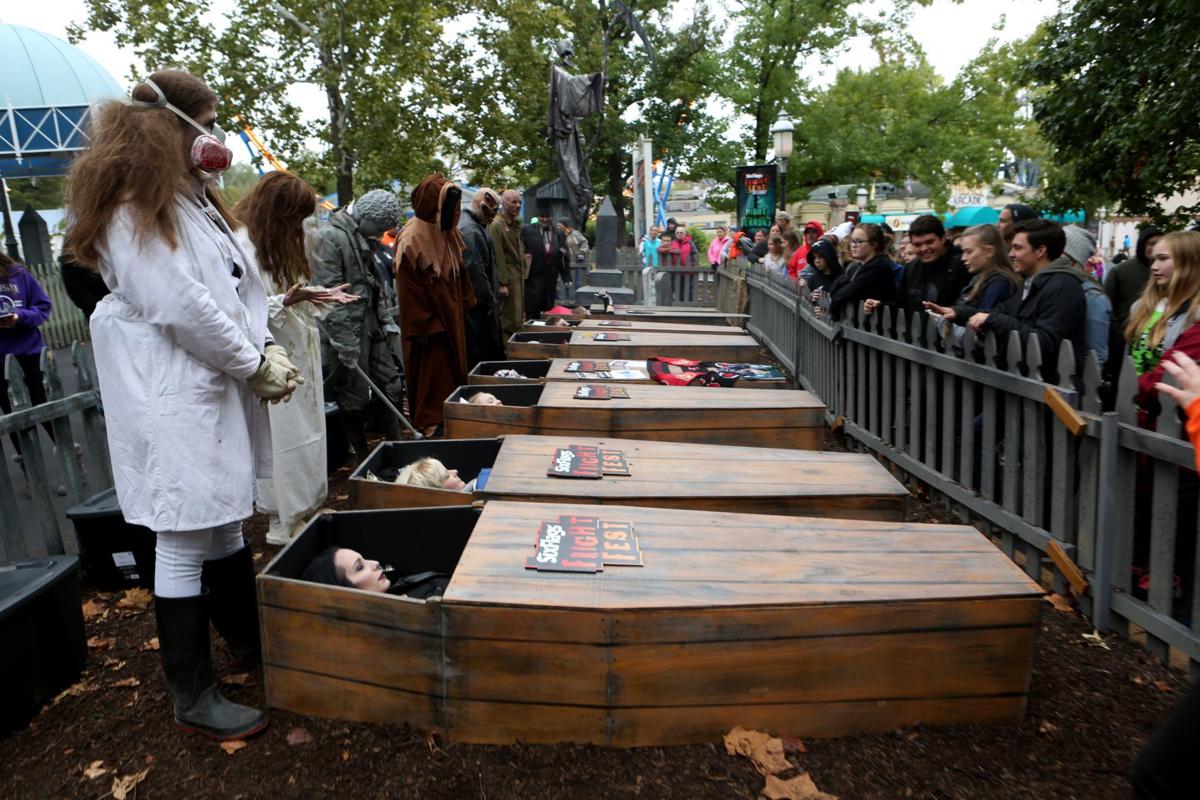 Credit: Six Flags
The Grand Prize winner of the 30-hour challenged will receive $600, two 2020 Gold Season Passes, two basic dining passes and two haunted house passes! For all other participants remaining after the 30-hours they will receive two 2020 gold season passes and two haunted house passes!
According to La Ronde, anyone who gets out of their coffin for any reason, with the exception of challenges and designated bathroom breaks, will be out of the contest. Any candidate refusing to perform any of the challenges mentioned in the rules will be eliminated. If there is more than one participant left after 30 hours, there will be a final challenge: empty a pumpkin of its entirety with only one plastic spoon!
During your "stay" in a deluxe, slightly used coffin, La Ronde will provide all meals in bed, aka your coffin, one, ten-minute bathroom break every two hours, a charging station for phones, and random terrifying visits by the Fright Fest freaks! To participate in the crazy event, you have to sign-up here today! Tempted…?